Best Tips to Save Gmail Email to Hard Drive, SD Card with All Attachments
Google Mail is an email service provider and it also helps to communicate and transfer data or sharing of information. Google's Mail servers scan emails for multiple purposes which include the filter malware and spam. The use of Gmail account is finite and maximum data it can hold is 10GB and if the user tries to place more than its limit then it leads to non-functioning of Gmail services and data loss.
So the user's advice to save their data to the secondary storage devices like SD Cards, External Hard Drives. Which helps the users to store their data and access any time as they wished to. Therefore, the below section discusses the manual solution (Google Takeout) to save Gmail email to hard drive.
Quick Guide to Save Emails!

It is quite easy to save Gmail emails to Hard Drive / Computer / PC. For this you need to just follow the steps:

4 Steps to Save Gmail Emails:

Download Software Now Purchase Now

Step 1: – Download and Install the Software
Step 2: – Login to your Gmail Account using software panel
Step 3: – Select Emails and Required Attributes
Step 4: – Select File type to save Gmail Emails to HDD
Why do We need to Transfer Gmail Emails to Hard Drive or Other Devices?
Due to issues in the Gmail, the users prefer to move Gmail to the hard drive. Along with this, the users get frustrated due to its destabilized functioning of Gmail which occurs the inaccessibility of the Gmail account. Due to these the users, data may lose completely. So to avoid these issue the user will be suggested to make a full save of email items to the external hard drives. So the physical presence of whole data can be made. Which will really help the users to access their data even the server crash. Even if the data size approach to its maximum size limitation of Gmail the users can delete the data after making a copy of data on the External hard drive.
Manual Method: Save Gmail Email to Hard Drive
Let's move on how to transfer Gmail emails to external hard drive efficiently with its proper step by step process.
The Gmail emails can be copied into the secondary storage devices like external hard drives as by the Google Takeout services, which help to store the Gmail data into a local machine. As the name mentioned that is the Google Takeout will help to take out the data from the Gmail. The main attractive feature is that users can make data filtering that is taking the selective data. The Google Takeout will download all the selected data and then it will save in a .zip file(compressed file) in the Secondary storage devices. And this process really helps to Save Gmail email to hard drive.
The process is done as by below methods:
1. Login to Google Account

2. Now, select all the data items (as users needed)
If you want to save backup files using the process to import Google archive to new Gmail account
3. Then, Create Archive button to start the downloading process. As downloading starts, user have to check the current status on the display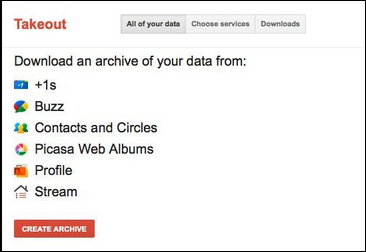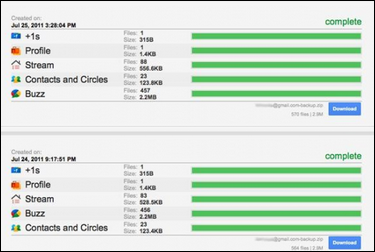 4. After downloading press Save button to stored Gmail emails to external hard drive or to transfer Gmail to SD card. The downloaded file will be a compressed one ie, .zip file.
Limitations of the Manual Method to Move Gmail to Hard Drive
Go through the following manual method drawbacks while a user try to copy or save Gmail email to hard drive as mentioned below:
Google Takeout creates issues during its downloading process.
Users are unable to download files properly.
Highly time-consuming during downloading archive folder that is nearly 2GB.
Really difficult for the normal person (technically unknown persons).
Automated Solution to Save Gmail Email to Hard Drive
Gmail Backup is the best tool which helps to create backup Gmail emails on external hard drives. The issues mentioned in the manual method gets eliminated and makes a user-friendly approach to transfer Gmail to SD Card / Hard Drive. This software also helps to create the backups of emails, calendars, contacts etc from single and multiple accounts. The tool also helps to backup data in any file format like PST, MSG, MBOX, EML etc. The working of this tool is really simple so no extra knowledge is needed which makes any head-burn.
5 Simple Steps to Save Gmail Email to Hard Drive are:
Step 1: – "Download" and "Install" Gmail Backup Software
Download Software Now Purchase Now
Step 2: – Enter your Gmail account credentials for "login"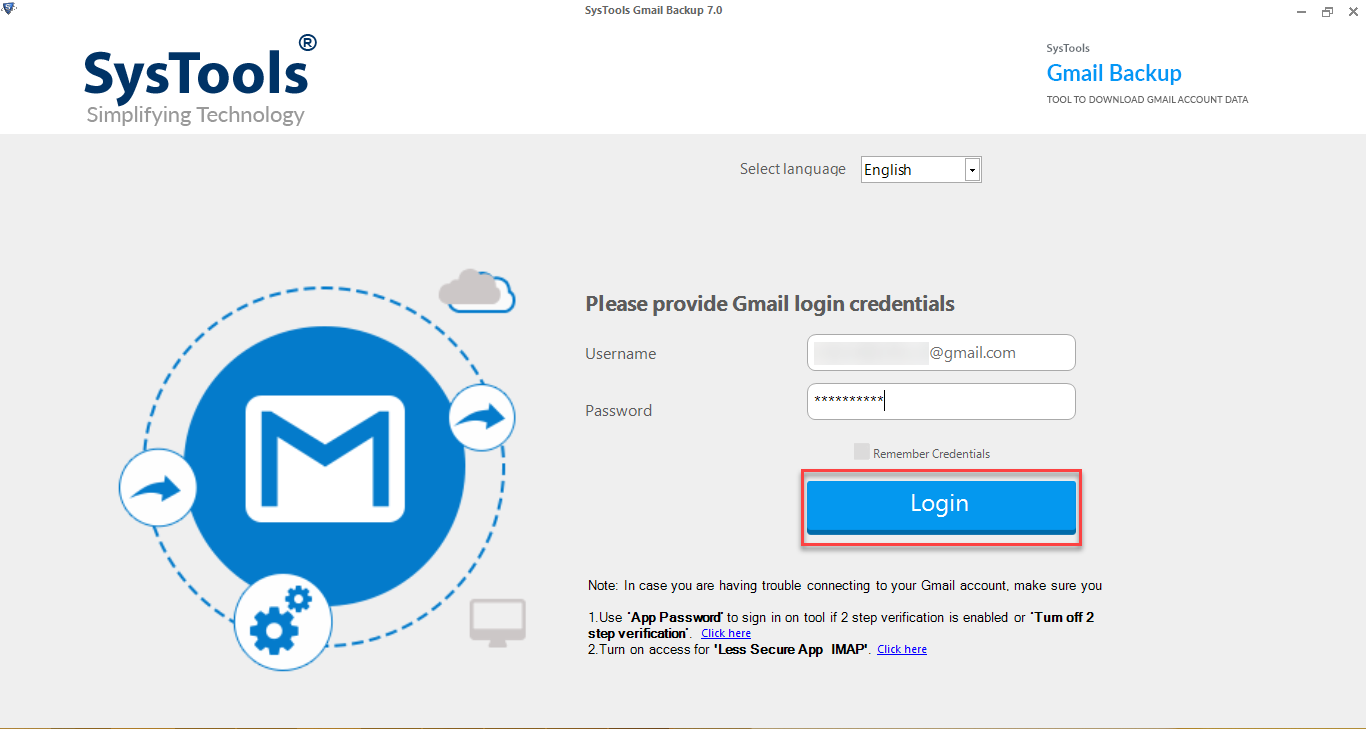 Step 3: – Select "Category" of Gmail Data and "Apply Filter" option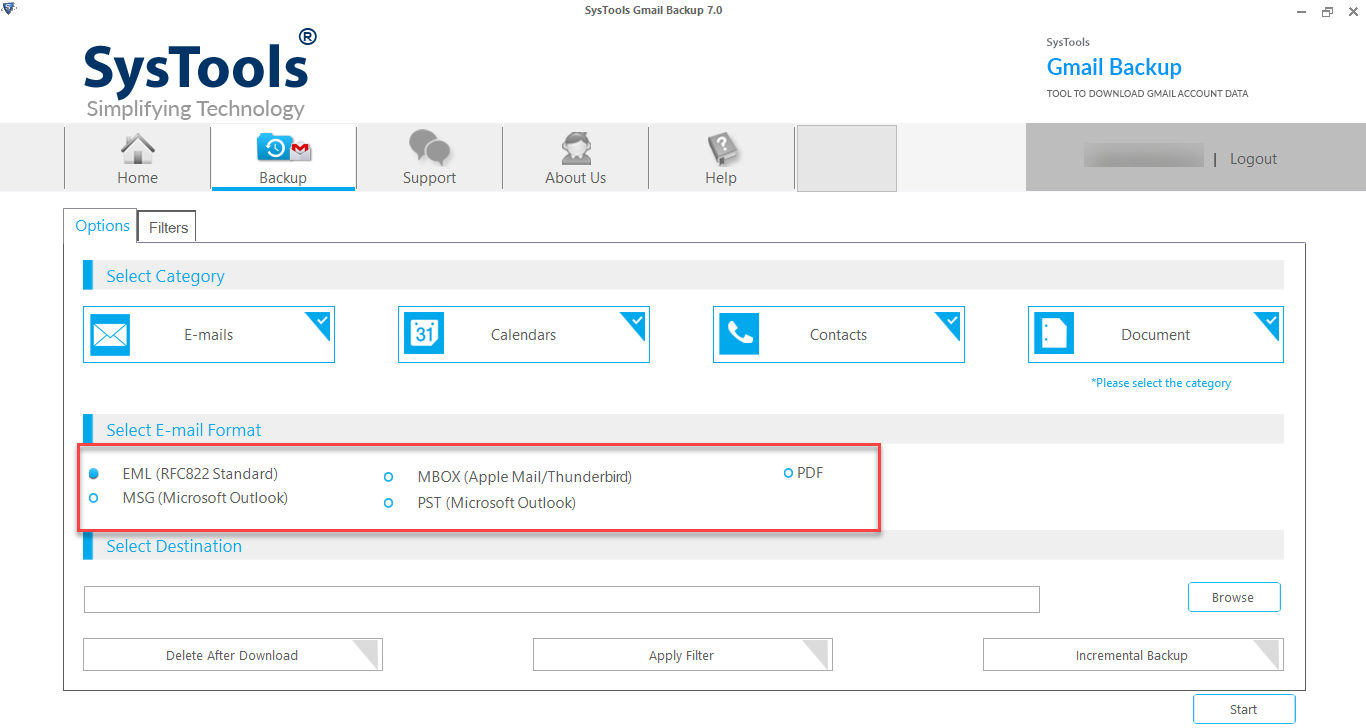 Step 4: – "Browse" the "location of Hard Drive" to save Gmail emails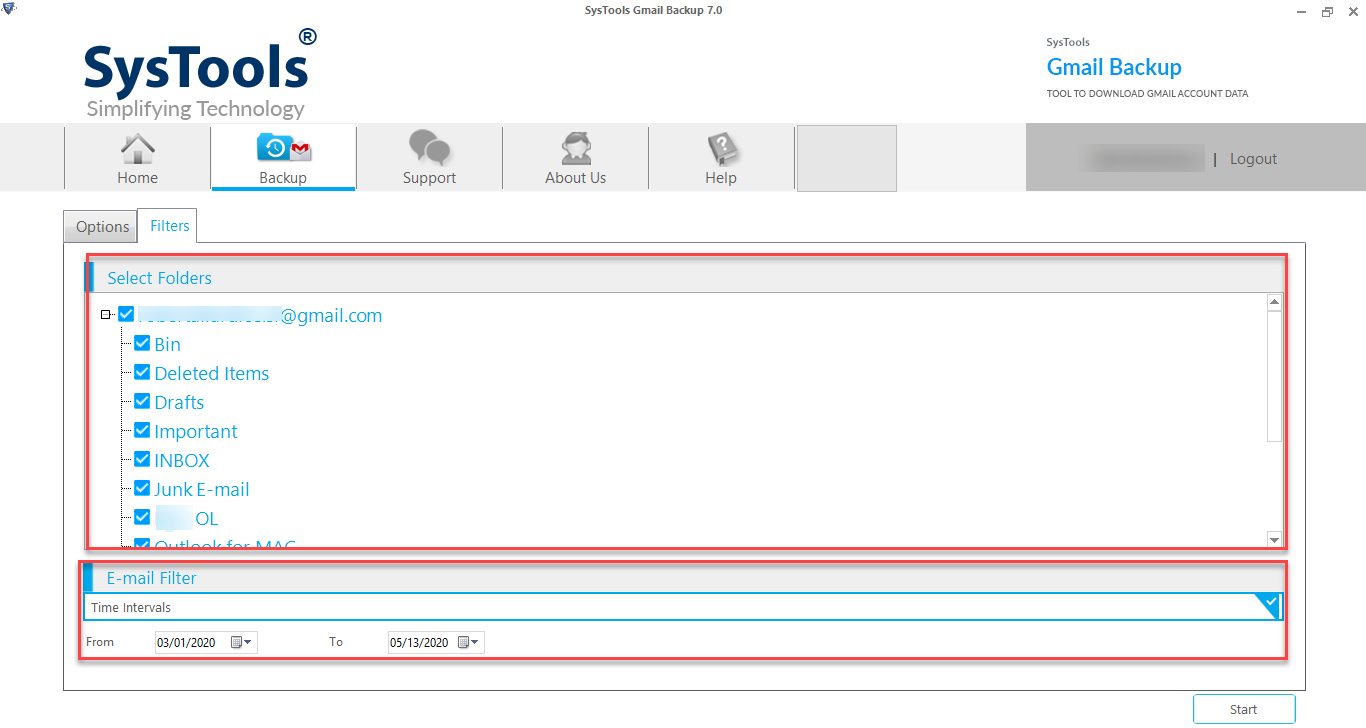 Step 5: – Click on "Start" button to start the process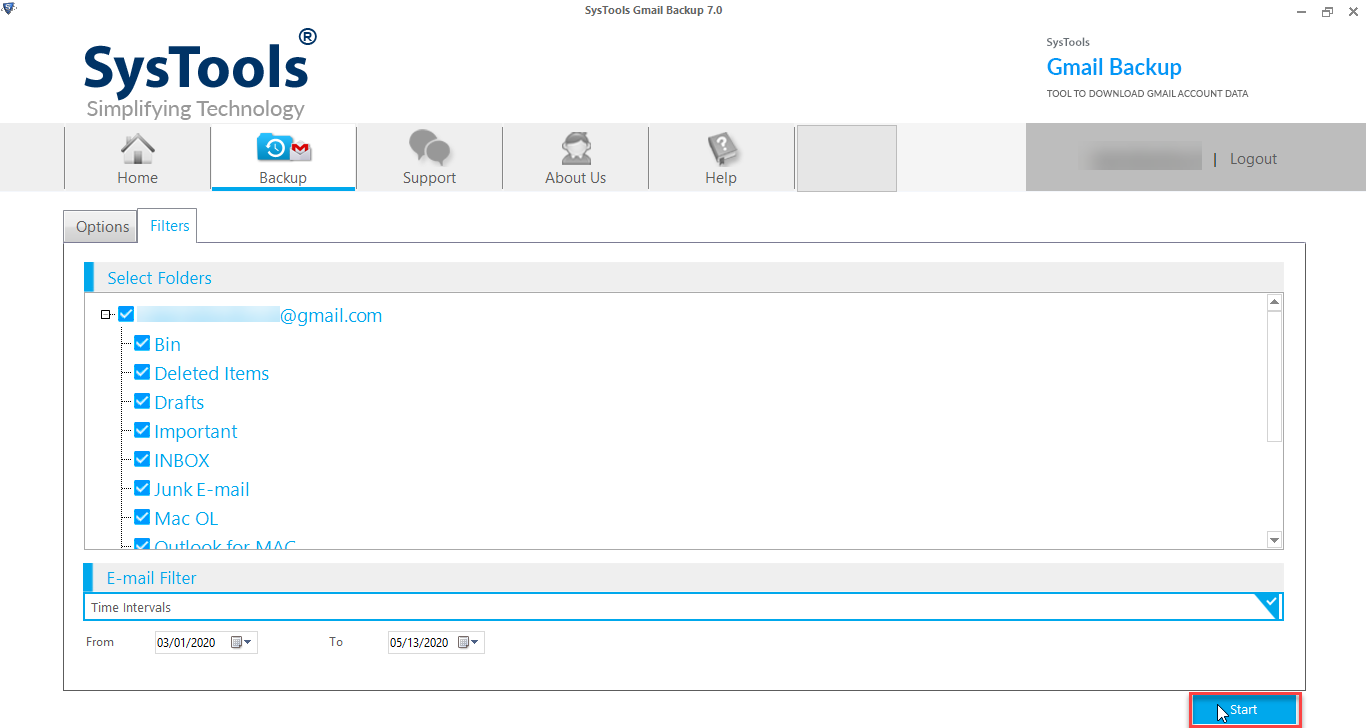 Conclusion
The above content discussed how to save Gmail email to hard drive with the proper manual procedure. The manual method uses the inbuilt function of Gmail that is Google Takeout. Also, we have mentioned the proper limitations of this manual methods. So to avoid the extra burden we have mentioned the third party tool in the automated solution which helps us to move Gmail to hard drive.
Frequently Asked Question
Q: In what formats I can save Gmail messages?
A: By using Google Takeout you can save Gmail messages in MBOX format only. Whereas Gmail backup software allows you to save in PST, EML, MSG & MBOX formats.
Q: Can I save attachments associated with each Gmail email?
A: Yes, the software allows you to save all attachments from each email.
Q: How much time is required to Save Gmail data?
A: Google Takeout will takeout too much time in creating an archive and then download data. It is recommended to use a professional tool mentioned in the blog, which is much faster.
Q: Can I Pause my ongoing saving process of Gmail backup?
A: Yes, the backup tool allows you to pause and resume the process, whenever you want.