Gmail
Get Solution to Recover Permanently Deleted Emails From Gmail?
You might be worried about accidentally deleting folders or emails, or how to restore them later. Don't worry, this blog provides the best way to recover permanently deleted emails from Gmail. Let's start.
We encourage you to create a backup of your incoming email so you can use automated tool such as Best Gmail Backup Software. This utility can backup Gmail mail to the system, external hard disk or USB. Not only that, you can save Gmail emails as EMLX, EML, MSG, MBOX, PST, etc.
Manual Techniques to Recover Permanently Deleted Gmail Emails
If you accidentally delete email, it remains in the Recycling Box for 30 days. Or, if you mark an email as spam, it will remain in the spam folder for 30 days. During this time, you can recover deleted emails from Gmail as described below.
Method 1: Retrieve Deleted Email from Mail, Spam and Trash
You can use the Gmail Mail, Spam, and Trash service to find deleted emails. We recommend you search your email on your computer, not on the smartphone. Some features are not available in the latter.
Firstly, open Gmail. Below the Search box, click on the Down Arrow
Then you need to click the Drop-down of "All Mail" and select "Mail & Spam & Trash"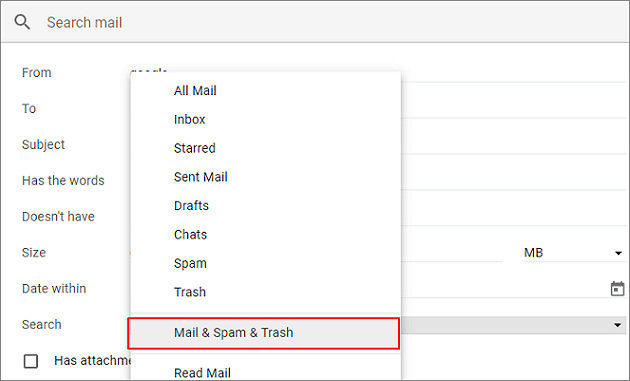 Then enter the information from the missing email. For example, "From whom" or "To whom". If you do not know the exact word or details, leave the field blank
Then click Search. Afterwards, all deleted emails will be displayed and can be easily restored.

Also Read: Gmail not Opening Attachments when Response an Email
Method 2: Get Gmail Deleted Emails by Editing / Deleting Filters
You may have created a filter that automatically deletes or deletes certain archives. Follow the steps below to check your filters.
Firstly, open Gmail. Click on the "Settings" icon in the upper right corner and select "Settings"
Then click the "Filters and Blocked Addresses" button and search for filters containing the words "Delete" or "Skip Inbox"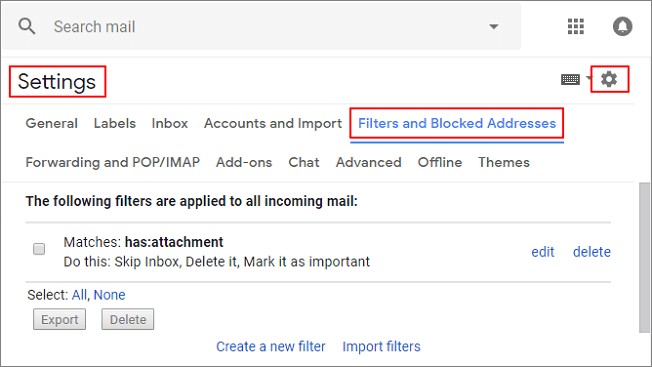 Click "Edit" or "Delete" on the right. If you select "Edit", click "Continue" to edit the filter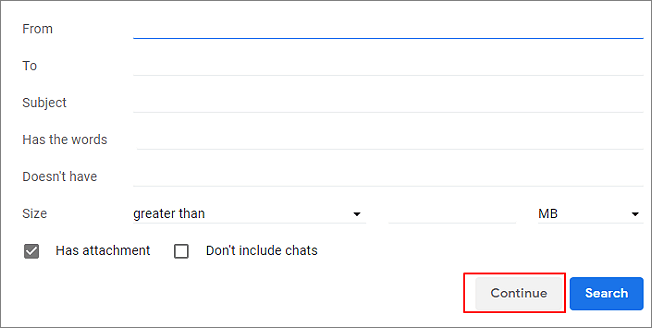 Then uncheck "Skip Index and Delete". Next "Update Filter"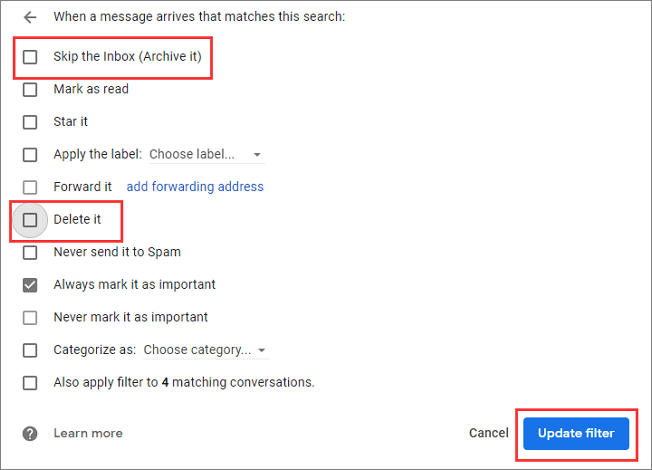 If you select "Delete", click "OK" to confirm.

Method 3: Recover Deleted Emails from Gmail's Trash Folder
Maybe you put the Trash hidden in Gmail. Using this method, you can dismantle Gmail and recover deleted Gmail messages from the Litter folder.
Open Gmail account, login, and click "Settings > Labels > Show". This will show the bin folder in the left pane of Gmail's window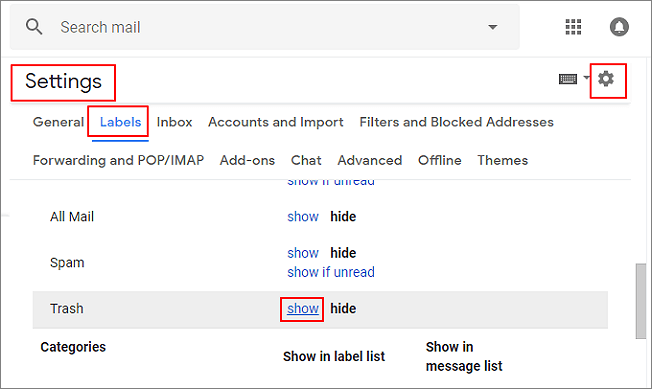 Now you can delete all email files in the "Trash" folder. Select the desired emails and files and click on the email icon to "Move to" at the top of the window to move the deleted emails to your inbox.
Also Refer: How to Improve Gmail Data Protection to Enhance Gmail Security?
Method 4: Recover Permanently Deleted Emails From Gmail Server
As mentioned, email will be transferred to the trash for 30 days. After 30 days, the email will be permanently deleted from the trash. If the job is not deleted in the "Trash" folder, it may contain a copy of the mail on your email host. Follow the steps below.
Firstly, open Gmail. Click the Drop-down arrow on the left-hand side of the Search box
Then you will see some questions such as: To, From, Subject, Keywords, or Date
Then click on the Search button at the bottom left of the search box to see all deleted emails.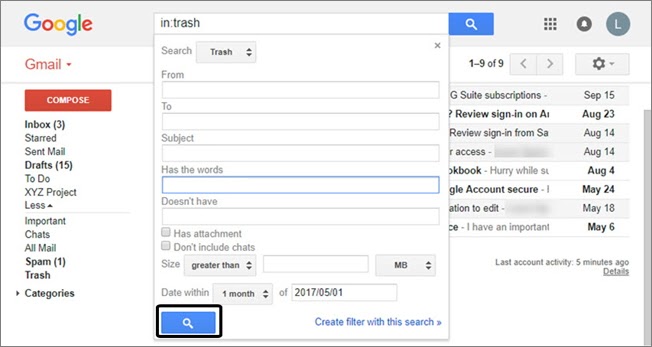 Conclusion
We encourage you to send all e-mail messages to delete or accidentally delete messages. Above all, we have described the best way to recover permanently deleted emails from Gmail. This includes a manual and automated solution. Now you have to choose the right one for you.