Track All Possible Solutions to Save Gmail Email to PDF Format
It is quite an obvious fact that the internet connection might not be available worldwide. Gmail app for Android makes it possible for end-users to operate their emails in an offline mode. But, what if the emails are to be shown as evidence in court, shared among officials, or one has to backup Gmail account to a hard drive. The relevant and reliable approach for these (or any other kind) causes is to save multiple Gmail emails as PDF. In this blog, readers are going to find all the possible workarounds with/without utility to save Gmail email to PDF.

Multiple Strategies to Save Gmail Email To PDF
Not only one but, there are a variety of approaches to print multiple/single Gmail emails to PDF. As per convenience and demand, users can choose any one of the described methodologies.
Solution 1: Print Gmail Emails To PDF Using Google Chrome
1. Open Google Chrome web browser program on your machine to login into your Gmail account and click on the mail, which you want to save in the Adobe portable document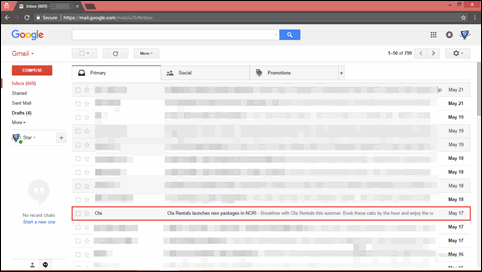 2. Just near to the print icon, you will find an another icon for In new window where you have to locate your mouse cursor and click on it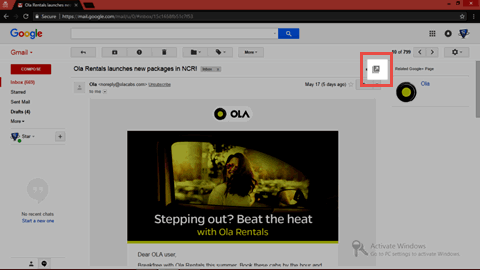 3. A new web page will get open where you either have to press Ctrl + P button or click on Print icon present on the current screen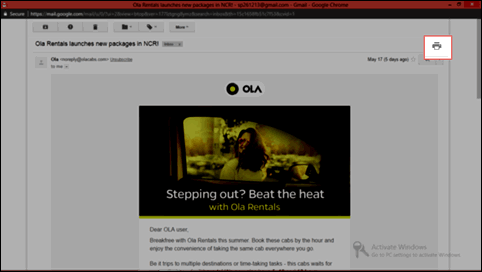 4. Now a new tab will be displayed in which you are going to encounter all information related to printing of pages. Click on Save button to initiate the procedure of printing emails
Note: In Destination row, you might find some other option instead of Save as PDF. In this case, you need to make use of Change button and then, select the required option to save Gmail email to PDF.
5. Select the location where you want to save the resultant portable document file, give name to that file, and hit on Save button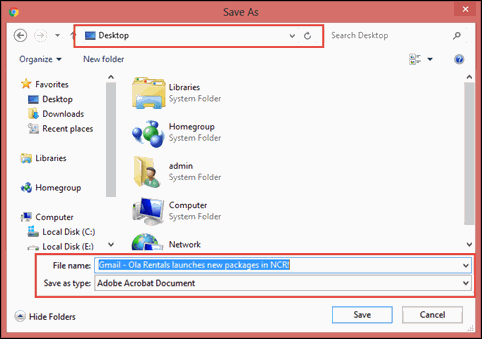 6. The email selected in Step (1) is now saved in Adobe PDF file format. To view this file, move towards the location, which you have chosen in Step (5) and then, open that file with help of Adobe Acrobat reader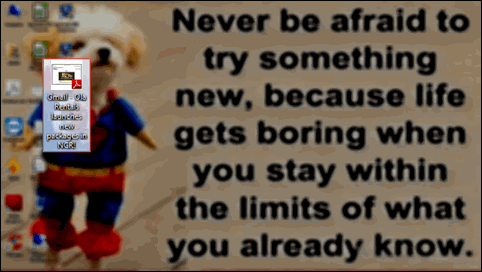 Suggestion: The solution described till now, is suitable when a single email is to be saved in PDF file format and there is no file attached to that mail. It illustrates that this approach is not suitable to save multiple Gmail emails as PDF, simultaneously.
Solution 2: Convert Multiple Gmail to PDF via EML file
1. Open the page of Gmail account through any web browser, enter required credentials on it, and click on the email, which is to be saved in PDF file format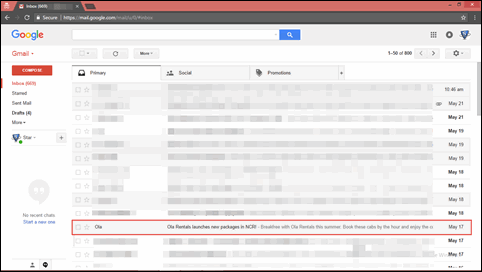 2. Click on drag-down button of the page for expanding menu list and then, select Show Original option from it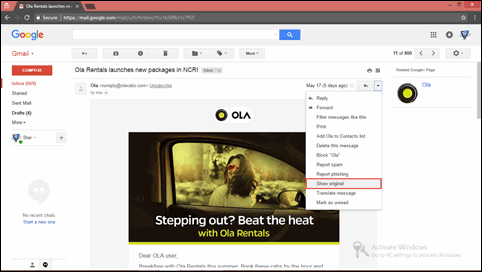 3. Automatically, a new browser tab will get expanded where you have to click on Download Original button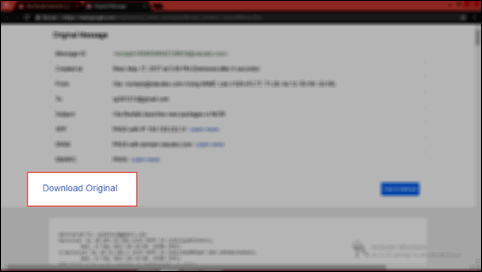 4. Email downloading procedure will get started where you have to wait for a while to finish up the file saving on local machine
5. Now, open Downloads folder of your PC and then, double-click on the downloaded TXT file of your email with their respective computer program
6. Save the text file of current mail in EML file format by navigating towards File >> Save As option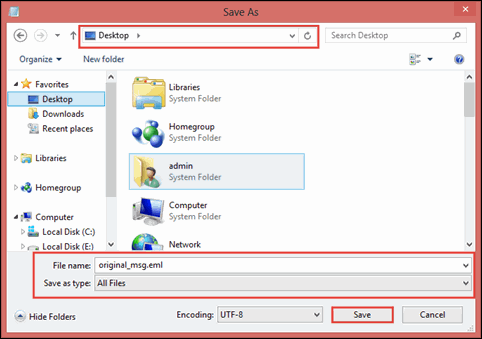 7. Repeat Step (a) to (f) for all emails, which you want to save in Adobe PDF file format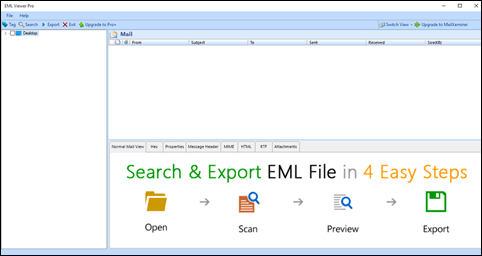 Tip: Save all EML files in one folder on your PC for making it an easier procedure while exporting them in PDF file format
Solution 2: Best Method to Save Gmail Email to PDF
Finally, you have saved all required emails in PDF file format. This means that one just needs to export EML file into PDF format for saving Gmail email to PDF. You can accomplish this task with help of EML Viewer Pro program, permits its users to save multiple Gmail emails as PDF, all at once.
Time to Wrap Up
How to save Gmail emails into PDF format – A query that is not only raised by a technician but, normal computer users also ask for such query. Using portable documents for sharing information is a well-known means for a person who is operating a PC. One can save Gmail email to PDF and then, enable security to those documents. In today's date, what matters is how safely you keep your data. Therefore, users should timely save multiple Gmail emails as PDF of their account in order to be safe from any kind of hazardous cybercrime activities.