Outlook
Learn An Efficient Approach To Repair Outlook 2016, 2013 Mailbox
Admin
| Modified: 2020-06-04T16:03:52+05:30 | 5 Minutes Reading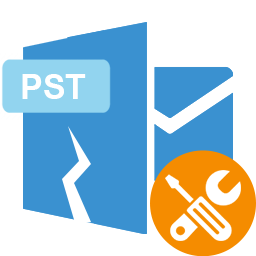 Outlook being one of the favorite email clients is used by millions of the users due to it's efficient and advance mailing features. The Outlook is a desktop application that maintains all data records in the mailbox. However, in certain situations, the users become unable to access Outlook profile and get restricted to access the important data. The major reason behind this issue is that the mailbox gets corrupted due to which Outlook profile becomes inaccessible. As a result, the users find it impossible to access mailbox data from their Outlook profile. In this blog, we will discuss the easiest approach to repair Outlook 2016, 2013 mailbox.

Commonly Faced User's Issues
"While I am trying to access Outlook mailbox, it generates an error indicating that the PST file cannot open. As a result, I have not accessed my mails for three days. The error is still persisting but I have to access older emails from my mailbox. Kindly suggest a way to overcome such issues and access my mailbox items easily."
"My Outlook data file has got corrupted due to some unknown reason. So, whenever I try to access my account, an error "Outlook mailbox cannot display the folder". It makes it impossible for me to access the items from my Outlook mailbox folder. How can I recover data from such a mailbox?"
Need to Repair Outlook 2016, 2013 Mailbox
As discussed above, many Outlook 2013 or 2016 users face an issue where the mailbox gets totally inaccessible. The major reason behind this fatal issue is the corruption of the Outlook mailbox due to which it gets highly damaged. Therefore, Outlook finds it impossible to track and retrieve data from corrupted mailbox, thus restricting the users from using the mailbox.
Some of the major reasons behind the corruption of mailbox items include:
Faulty disk sectors may introduce storage failure in the mailbox
Improper network settings including router, cables issue
Abnormal termination or shut down of Outlook
virus or malware attack on the system, thus corrupting data files
Oversized Outlook mailbox, which leads to file damage
Common application deficiencies of Outlook
Manual Method to Repair Outlook 2016, 2013 Mailbox
The users can follow the below listed manual approach to recover mailbox:
Repair Outlook 2016, 2013 Mailbox Using Scanpst.exe utility
Outlook offers a Scanpst.exe Utility to recover the data items from corrupted or damaged outlook mailbox. Thus, users can option to repair Outlook 2016, 2013 corrupted file using the following steps:
1. Exit Outlook application and locate the scanpst.exe file according to the version:
Outlook 2016: disk drive\Program Files(x86)\Microsoft Office\root\Office16
Outlook 2013: disk drive\Program Files(x86)\Microsoft Office 15\root\office15
2. Double click the scanpst.exe utility for opening it
3. Click on Browse option to choose the mailbox that needs to be repaired using the utility
4. Click on Start to let the tool scan and analyze major corruption issues in your mailbox
5. If any errors are reported by the utility, click on Repair for automatically repairing the mailbox
6. Click on OK to finish the repair process.
Limitation of Manual Approach (Scanpst.exe utility)
The scanpst.exe utility is able to handle and repair only minor corruption in the mailbox. Many users complain that they are still unable to access the mailbox after running the utility. This is because it is not sufficient enough to analyze every issue and fix that. So, there are much chances that mailbox does not get completely repaired.
Automated Approach to Repair Outlook 2016, 2013 Mailbox
Since the manual method is not sufficient enough to repair Outlook 2016, 2013 mailbox appropriately from all kinds of corruption. The users may also go for a third-party tool, which provides assurance to repair mailbox even from major damage. One such solution is Microsoft Outlook PST Recovery, which promises to recover all the data items from the corrupted mailbox and view them accordingly. Some of the worthy features offered by the software include:
Advance scan option to repair highly corrupted/damaged mailbox
Extract and view all data items from the recovered mailbox
View mailbox items with actual formatting and data integrity
Thus, for any level of damage in Outlook mailbox, the users may prefer the automated tool and access the emails, contacts etc from the mailbox folder.
Conclusion
Outlook maintains a complete record of user's profile in its native mailbox folder. Thus, whenever a user wants to access any data from the folder, it is fetched from the mailbox. However, in some situations such as corruption, the users cannot open the mailbox. It creates a major issue for the users as they do not want to lose important data at any stage. Well, the users can choose to repair Outlook 2016, 2013 mailbox folder by using some techniques as discussed above. Since the scanpst.exe utility is associated with a limitation that it can restore data from a minor corrupted file, the users are advised to go for third party tool for viewing data from all kinds of damaged file. We have tried our best to cover every detail, still, the users may comment below for any queries.