Informative
,
Outlook
How to Manage Multiple Mailboxes in Outlook? – Everything You Need to Know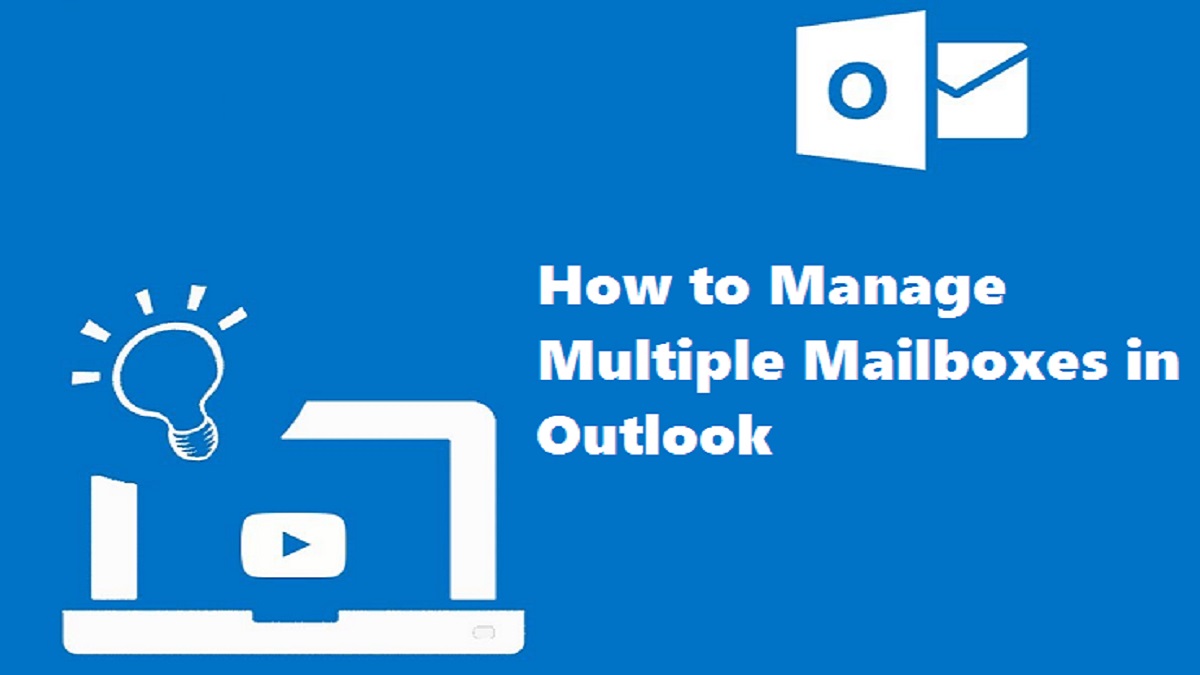 In this blog, we show you how to set up and manage multiple mailboxes in Outlook. We all know the benefits of Microsoft Outlook. The currently best desktop-based email client application that allows the user to create and log in multiple accounts in one place.
Users have created multiple accounts without thinking about how to handle them. This can lead to corruption, accidental deletion of data and misdirected data. To avoid such problems, we need to know how to manage multiple email accounts in Outlook to avoid such problems.
Free Tips: If you want to manage multiple mailboxes in Outlook, use PST Merge software free instantly. This way, you can merge multiple PST files into one in Outlook 2019, 2016, 2013, 2010 without worrying about data loss.
How to Setup Multiple Email Accounts in Outlook
As explained above, the user can add multiple email accounts in Outlook and easily access them in one place. Follow these steps to set up multiple email accounts:
Click the File menu
Go to the Info tab and click Add Account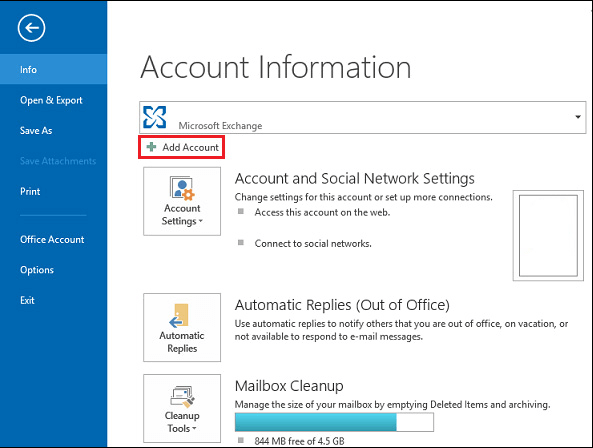 Now enter your email address and click on Connect
Follow the Outlook instructions step by step. You can now view the account in Outlook.
Read More- How to Merge Outlook Inboxes
Methods to Manage Multiple Mailboxes in Outlook?
To manage multiple email accounts in Outlook, follow the below listed steps:
Switch Between Email Accounts
To switch from the first to the second account, all you have to do is select the inbox.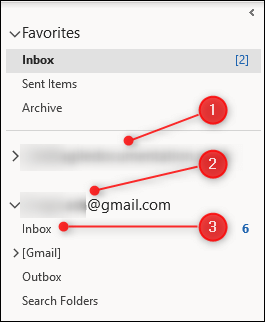 Tip: You can add the inbox of the second account to the favorites area of ​​the navigation pane. This is useful for finding the inbox quickly.
Find Emails from Multiple Accounts
Unfortunately, Outlook does not allow the user to view all emails in one folder. As emails from different accounts are stored in different folders and you get a lot of folders if you have multiple email accounts.
To search or check emails from multiple accounts, you can click the search box in Email View and change the location to "All Mailboxes".

You can now easily search for something in mailboxes, like emails, notes, calendar entries and more.
Add Folders to Each Account
You can add folders to an account. To do this, simply right-click on your account and click on "New Folder".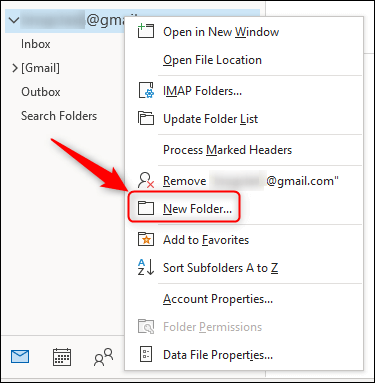 This new folder will appear as a child of your email account that you right-clicked on.
Send Mail From Different Accounts
If you add multiple email accounts in Outlook, the "New Email" line automatically turns on the From line. You can choose which account you want to send email from.
If you need to send the email from one of your accounts, just click New Email. Click the arrow next to "From" and choose an account you have in Outlook.
Remove an Account from Outlook
To remove an account from Microsoft Outlook, right-click on the account and select "Remove [Account Name]".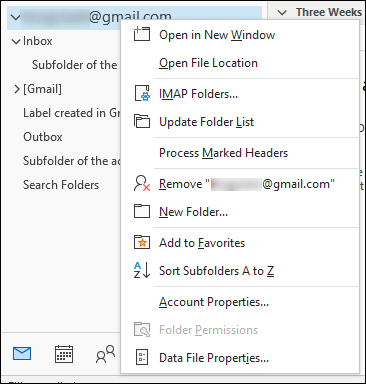 A confirmation message will appear. If you are sure to remove the account, click Yes.

Quick Approach to Manage Multiple Mailboxes in Outlook
Multiple email accounts and mailboxes are too difficult to use and lead to data corruption and deletion issues. To fix such problems, use the best PST merge software to merge multiple email accounts in Outlook. This utility allows you to merge Outlook data files from multiple accounts, including email, notes, calendar data, contacts, and others.
Steps to manage multiple mailboxes in Outlook via merging are as follows:
Step 1. Download PST file merge and install it on your system.
Step 2. Select PST files.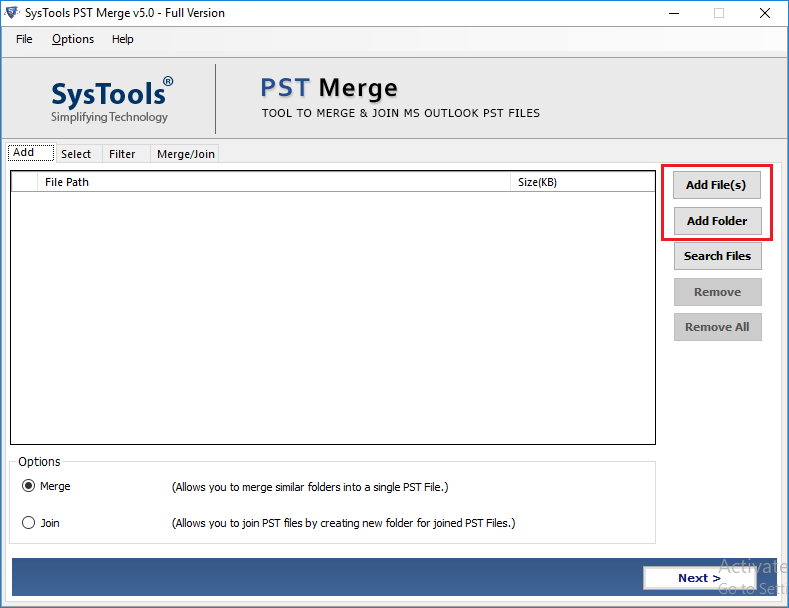 Step 3. Choose Merge or Join option.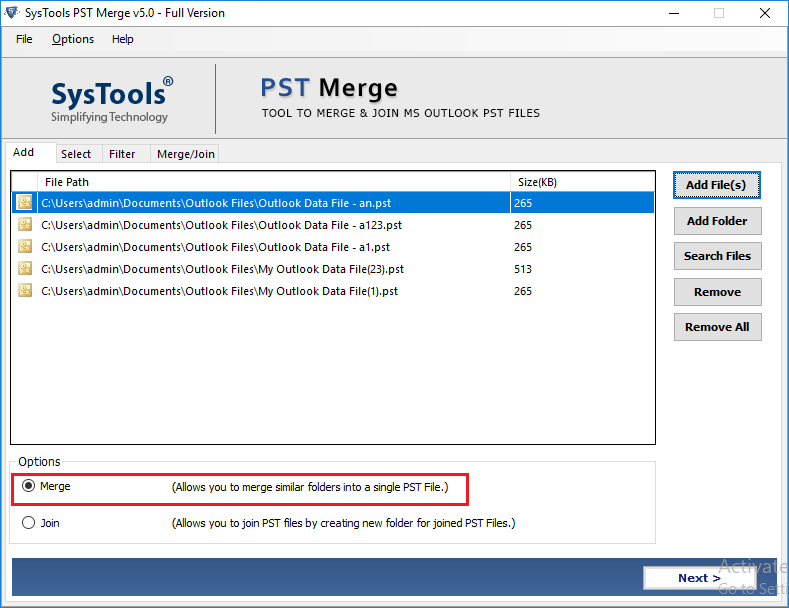 Step 4. Select option to merge in New PST/Existing PST/Outlook Profile.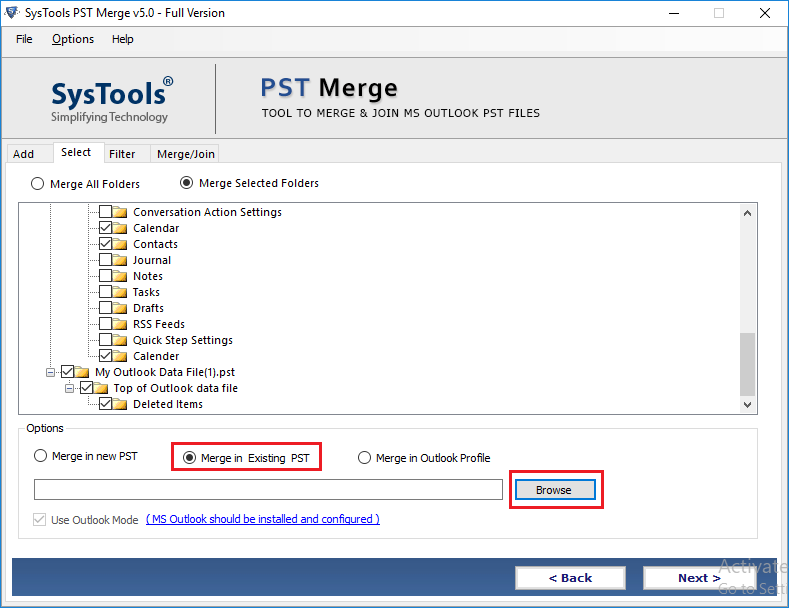 Step 5. Select mailbox items and click the Next button.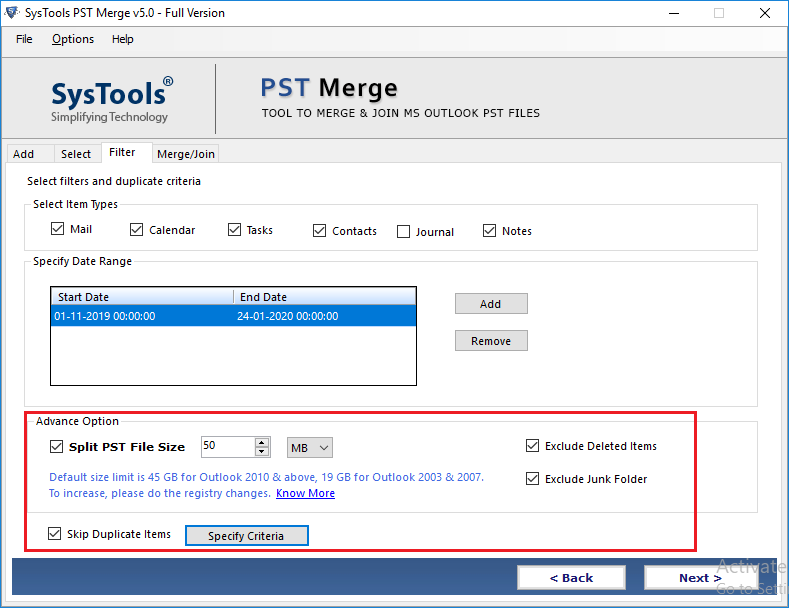 Features of PST File Merger Tool for Outlook Data Management
The software offers several useful functions, some of which are listed here:
User-friendly interface with excellent functionality
Merge several PST files with all elements into one
Supports archive, network, active and password protected PST files
Merge UNICODE and ANSI files
Options to merge into new PST, existing PST or Outlook profile
Compatibility with MS Outlook 2019 and Windows 10
Remove duplicates from emails, contacts, tasks, notes, calendars, etc.
No problems with file size, version, file types and data loss issues
Final Words
How to manage multiple mailboxes in Outlook, this is the big question of users nowadays to avoid corruption issues. Here we discussed methods or ways that are useful for handling several Outlook accounts. We explained the automated PST Merge tool to manage multiple email accounts in Outlook by merging PST files into one file. Now, It's over to you choose any of the method and manage your email accounts.
Frequently Asked Questions
Can you merge multiple email accounts in Outlook 2019?
To merge 2 or more email accounts in Outlook, PST file merge is a professional tool to complete this task. This will give the option to merge data into existing PST, Outlook profile or new PST file.
How do I merge Outlook folders?
The PST combiner tool will help you to merge folders in Outlook without duplication.
Can I combine ANSI and UNICODE PST files together?
Yes, with this software you can combine both UNICODE and ANSI PST files together into a single file.