Consumer Tutorial
,
PDF
Best Methods to Insert Bates Numbers in PDF Files – Simple Tricks
In the article, we shall learn various procedures to insert bates numbers in PDF. Two unique techniques are described to showcase the PDF Bates Numbering process without any effort taken.
You know, the Bates stamp machine was first used to enter dates on pages that further moved to an automated machine. This process was kept in mind when the issue of handling multiple pages became an issue. Further as time went, the usage of these machines was left as the documents started taking the form of soft copies rather than the hard ones. With the introduction of PDF, many users took it as a medium to store and share data.
This made the introduction of PDF Bates numbering to organize multiple PDF documents. With the help of this process management of PDF files become real easy to those who work with them regularly. So here are the methods described that will add bates stamp to PDF file.
Methods to Insert Bates Numbers in PDF
The techniques for bates stamping legal documents are very much efficient in themselves and effortless. The methods are known with the following names
Adobe Acrobat Bates Stamping
PDF Bates Numberer Application
We will be discussing both procedures deeply in the coming sections.
Method 1# PDF Bates Stamping Software
The PDF Page Numbering Tool has found to be the best application to add bates stamps or page numbers on PDF documents. The application offers multiple functionalities over other processes. One such facility is to add bates to secured PDF. Other functionalities include printing the bates stamp on PDF without saving the PDF, Creating a series continuity to all PDF files related among them (as for legal case documents). There are many other functionalities to insert Bates numbers in PDF documents. You can find the features provided and their functionality in a coming way.

Steps to Insert Page Numbers to PDF
Download and Run PDF Bates Numberer
Click on Generate Bates option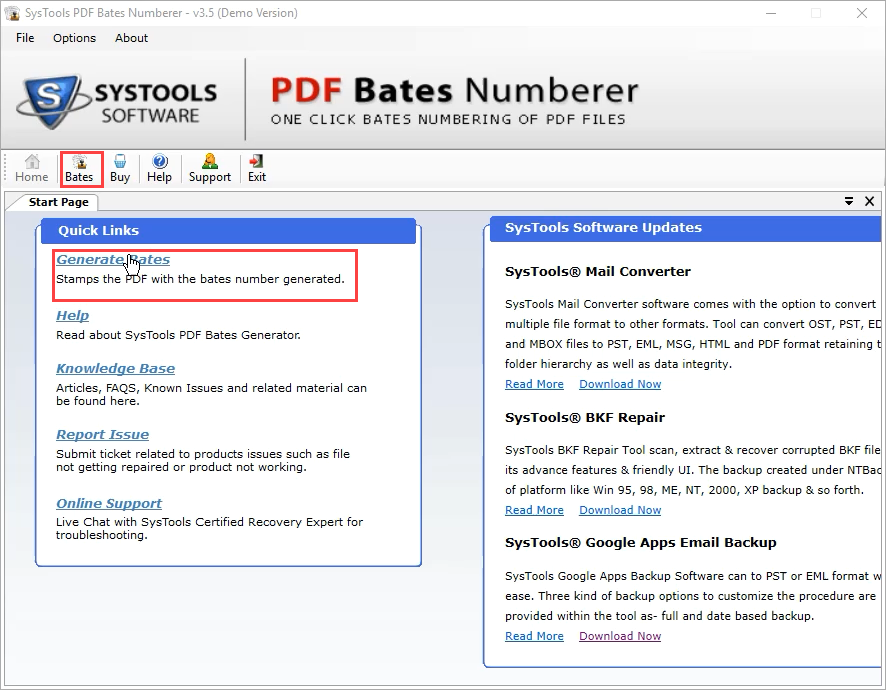 Choose to Generate Bates Number option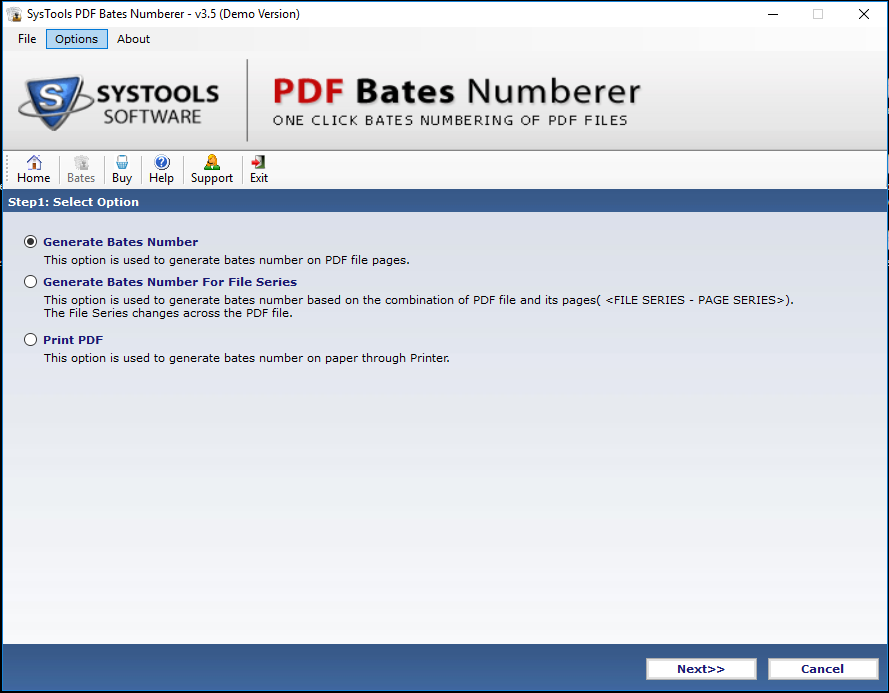 Click on "Add PDF", select the PDF files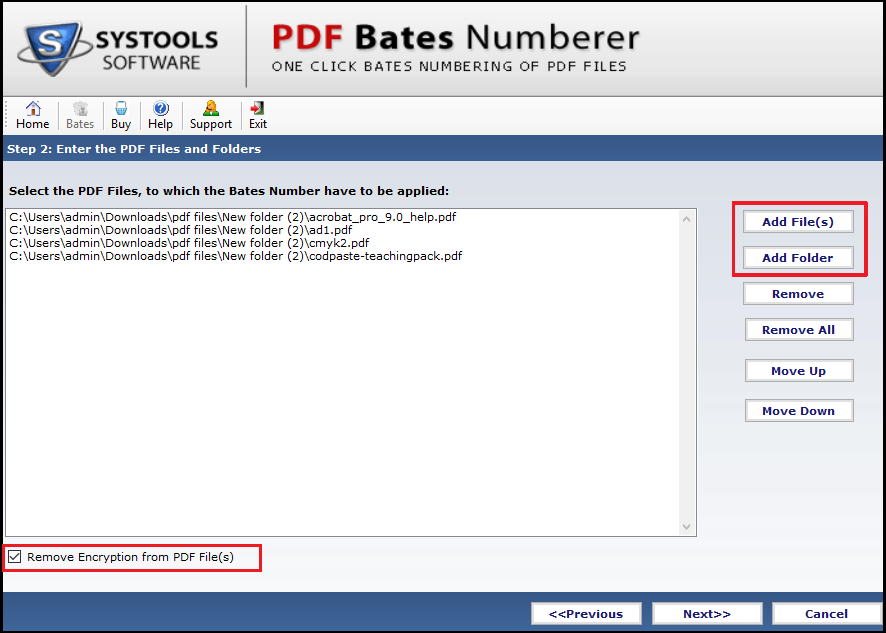 Insert "Bates Number Details"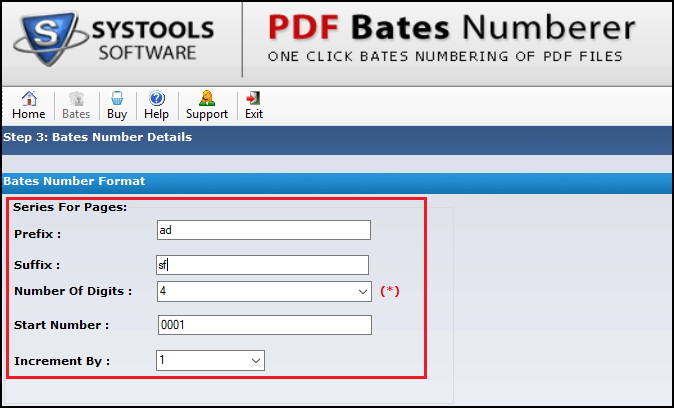 Choose a "Position" for the page number
Click on Browse and select PDF file saving location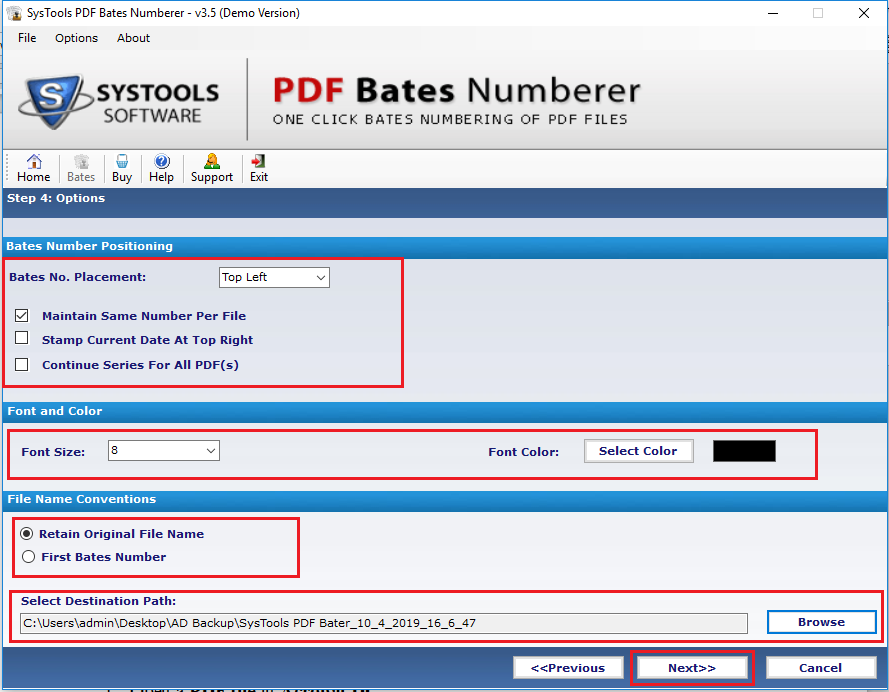 Click on "Generate" button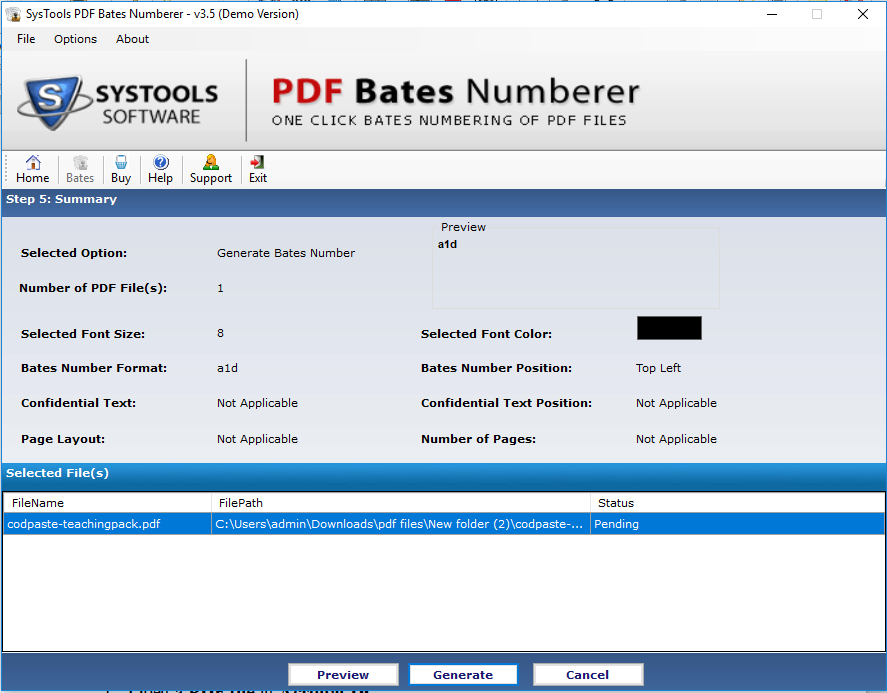 The Bates stamp will be added to all the selected PDF files. The application allows performing many functionalities. You can find all of them in the following section.
Features of PDF Bates Stamping Software
The Utility offers the following set of features to us to manage PDFs as our comfort.
Generate Bates number for File Series: This feature helps out to insert bates numbers in PDFs in an order. This option helps to organize multiple PDF files related to each other without merging them into a single PDF document. Also, the file numbers are added along with page numbers. For example; if the first PDF ends its numbering at File1-255, the next PDF will start numbering from File2-256.
Print PDF With Bates Stamp: This functionality offers to add bates stamp on multiple PDF files and directly print the PDF without saving the modifications on PDF. For this feature to perform, a printer must be connected to the system.
Remove Encryption from PDF Files: There is a feature to delete the encryption from the PDF document. For this, you need to check the option for Remove encryption from PDF file. This will eliminate all the User-level passwords from the PDF without asking for any password. So you can add bates to encrypted PDFs without decrypting it manually.
These are some major features included within the application. Now, we go to the next solution technique.
Method 2# Adobe Acrobat Bates Numbering
The users who have a subscription within the Adobe Acrobat application can try using this method and insert Bates numbers in PDF. Other who wish to perform the task with Adobe Acrobat, need to install the application and license it with any subscription plan provided. Once this prerequisite is fulfilled, move down and perform the procedure described below
Steps to Insert Page Numbers to PDF File
Open a PDF file
Click on Organize Pages option
Click on Bates Numbering option and select the Add button

Select Add Files option and browse PDF files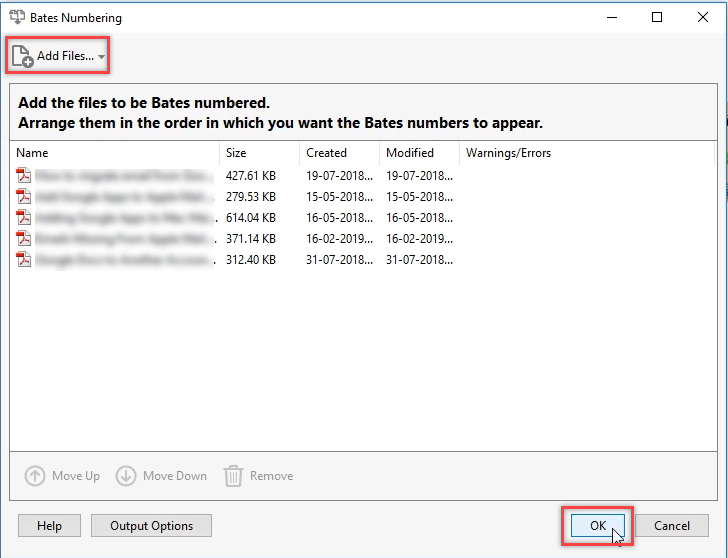 Click on Insert Bates Number option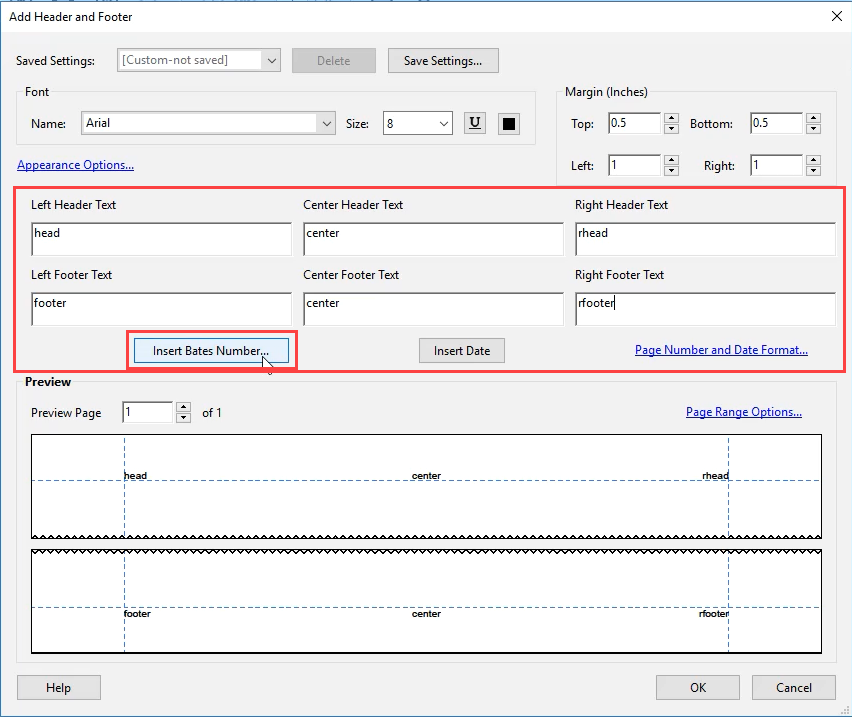 Enter Number of digits, Start Number, Prefix, Suffix & click on OK button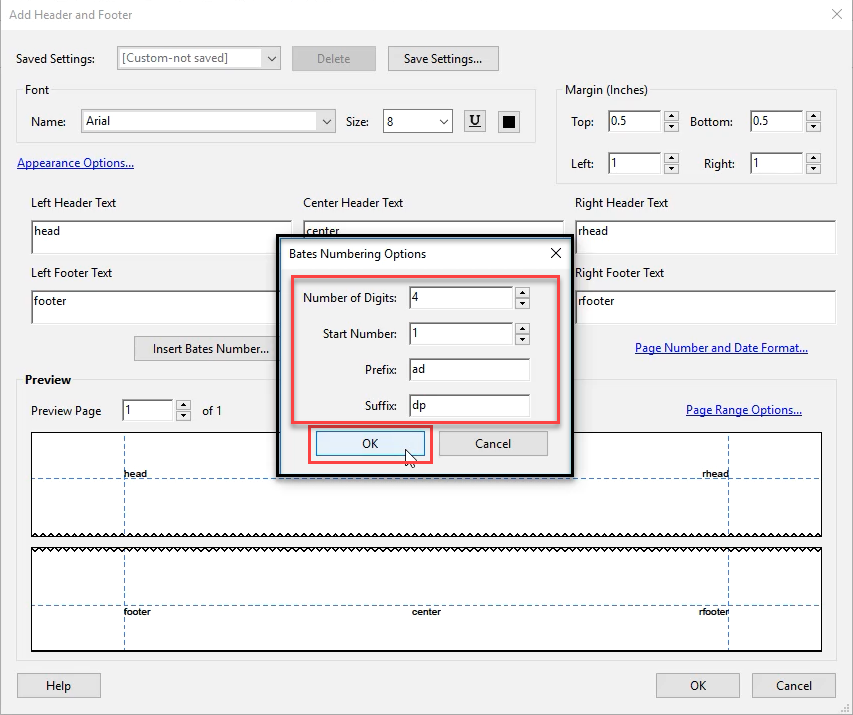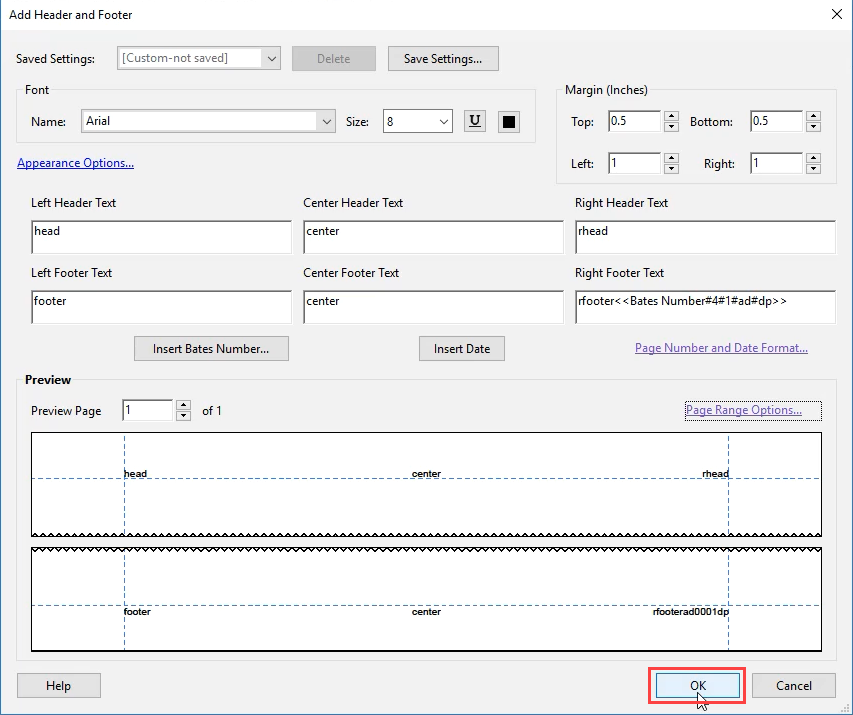 The application will add bates numbers in PDF files selected. In the case of a single PDF Bates numbering, you need to save the PDF file to append the changes with the original PDF file.
Wrapping It All Together!!
In the above article, we have talked on how to insert Bates numbers in PDF documents. We have defined two top methods of the year and mentioned its steps to add bates stamp to PDF. Try the method that makes you feel reliable and easy.