Google
,
Thunderbird
Grab 2 Instant Solutions to Import Gmail Contacts to Thunderbird
Raj
| Modified: May 18th, 2022 | 6 Minutes Reading
"Are you searching an appropriate solution to import Gmail contacts to Mozilla Thunderbird account. I also facing the same issue that how to transfer/import Gmail contacts to Thunderbird. But, do not worry as we have come up with two quick approaches to import Gmail address book to Thunderbird effortlessly."
In today's arena Gmail is the finest of email clients you can get. The email application is web-based which makes it capable and believed by a universal audience. But sometimes users of Google mail want to import their contacts to another email client such as Mozilla Thunderbird. As everyone knows that Thunderbird is prominently used by non-professional as well as professional users for multiple purposes. It is a desktop-based email application and stores its data in the MBOX file format. In every user's life, contacts are playing an important role. So, a most user wants to transfer Gmail contacts to Thunderbird account. Keeping in mind the necessities of a user, we are going to describe 2 comprehensive solutions in an easy and simple manner.

Unable to Import Gmail Contacts to Thunderbird?
User Query 1:
"I just change my Windows OS local machines and unfortunately I lost all of my addresses(contacts) from my Thunderbird account. But, I have them all in my Gmail program. Moreover, I would like to import them into Mozilla Thunderbird. I am totally a non-technical user. So, please suggest to me an easy and reliable solution resolve my problem. Thank you"
User Query 2:
"I have been using Gmail as an email client into my desktop. Recently I decided to switch to Thunderbird. I have to try for a few days to export from G-Mail and import to Mozilla Thunderbird all of my contacts. I already tried so many manual ways but was unable to do so. I would like to know how can I import Gmail contacts to the Thunderbird account? I am looking at a couple of other software products but all fail to resolve my issue. Can someone please assist me? Thank you so much in advance."
Refer: How to Export Gmail to PST without Outlook?
Why User Prefer Mozilla Thunderbird Over Gmail?
There are several reasons that user prefers the Thunderbird application over Gmail. Thunderbird is an email client is integrated with many amazing functionalities, and some of them are listed below have a look:
It provides a complete control and ownership to manage email messages
It facilitates an option to One-click Address Book. It is an immediate and easy way to add people to your contacts. It offers to add people by simply clicking on the star icon in the message you received.
Thunderbird makes it simple to search through past conversations and received emails simultaneously.
Mozilla Thunderbird permits an option to Activity Manager. It records all the interactions between Thunderbird and your email provider in one place.
Can I Import my Gmail Contacts to Thunderbird Manually?
This manual procedure is divided into basic two workarounds. That being first is to export Gmail contacts into CSV format and then import that resultant CSV file to the Thunderbird account. Before, executing this manual approach you should have taken back up to protect your crucial data from getting lost. Simply follow all the given steps in sequence to get a better and positive outcome.
Get Best Way to Improve Gmail Data Protection
Workaround 1: Export Gmail Contacts to Thunderbird
Step 1: Firstly, you have to sign-in your Gmail account, then go to the top-left panel from the drop-down menu. You have to opt "Contacts" as an option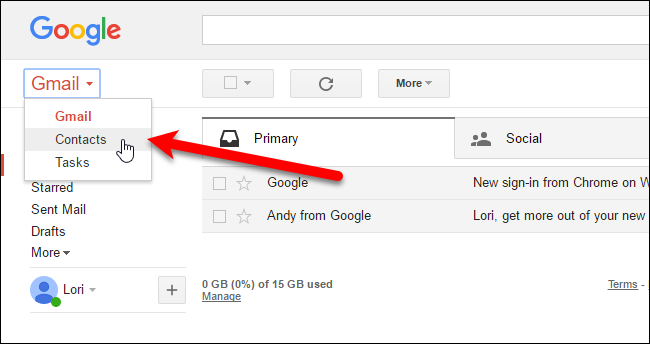 Step 2: Now, select "Menu" a drop-down menu appear than you have to choose "Export"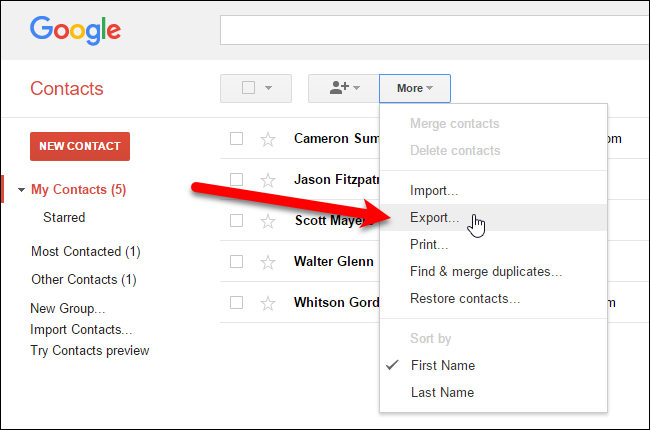 Step 3: Select the contact group you need to export from Gmail to Thunderbird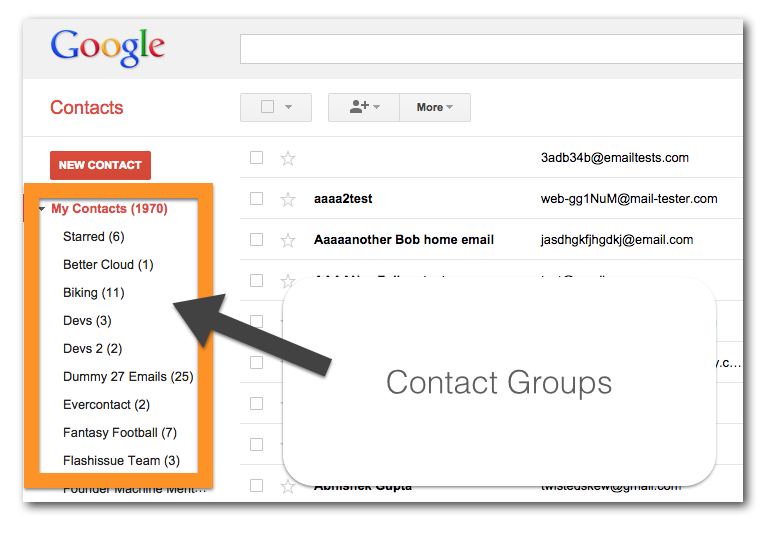 Step 4: Here, you have to choose the export file format i.e., CSV (it is supported by Thunderbird easily)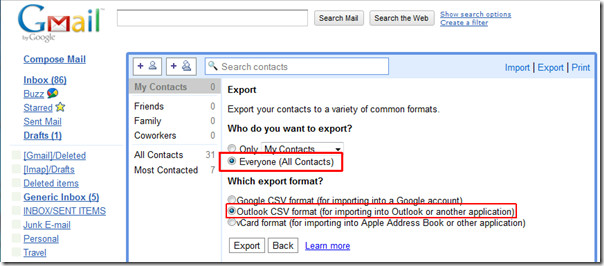 Step 5: Afterwards, click on "Export" to begin the procedure to transfer Gmail contacts to Thunderbird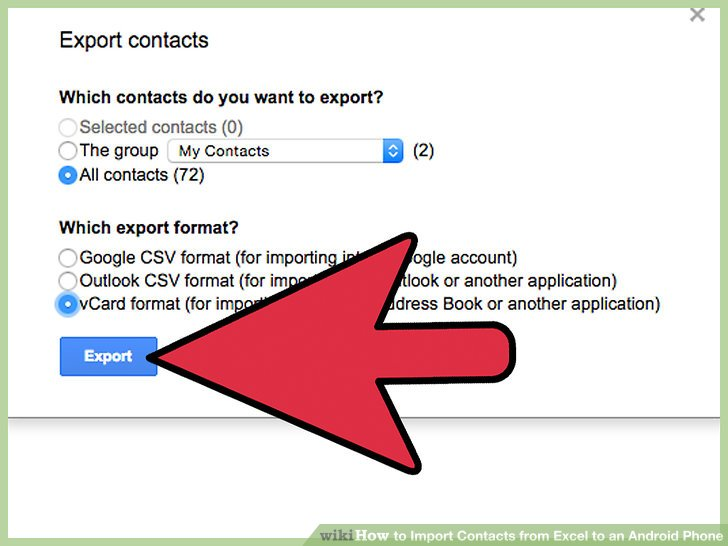 Step 6: At final, when prompted, select "Save As" and than browse to a location to store the resultant CSV file.
Workaround 2: Import CSV Address Book into Thunderbird
Step 1: First, you have to start Thunderbird application into your local machine
Step 2: Then, choose "Address Book" option located at the top pane in Mozilla Thunderbird

Step 3: Now, you have to select "Tools" as an option

Step 4: After, selecting the "Tools" a drop-down menu will appear, than you need to choose "Import"
Step 5: Here, you have to select "Address Book" tab to import only contacts from Gmail to Thunderbird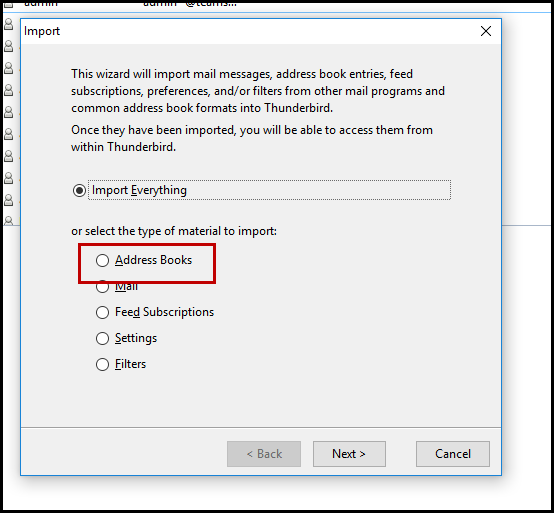 Step 6: Hit on "Next" to move forward
Step 7: Here, you have to choose "CSV" as a text file and than select "Next"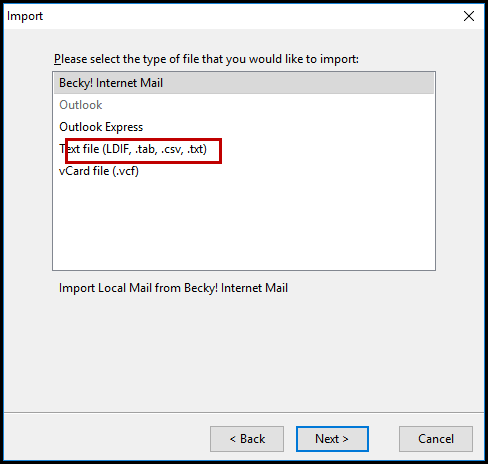 Step 8: you have to choose a "CSV" file format from down right corner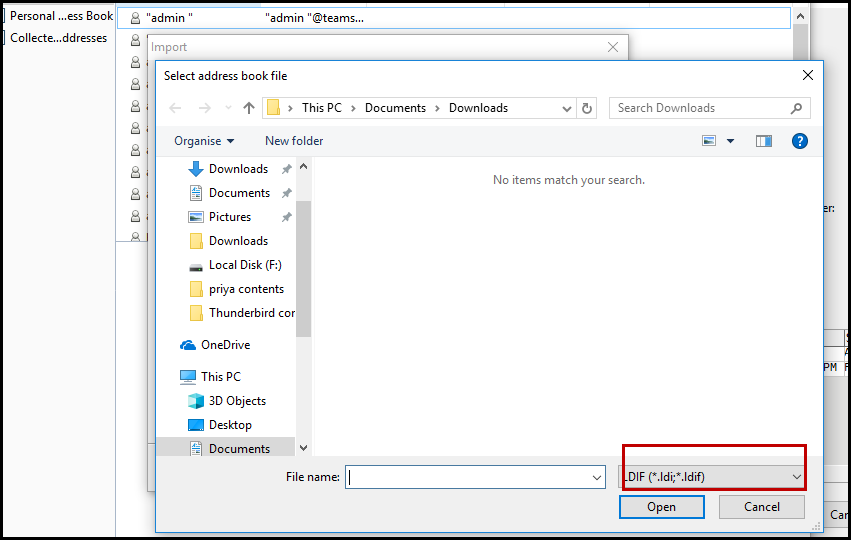 Step 9: After, selecting the CSV than choose the insert the file name which one you need to import. As shown in the below listed picture: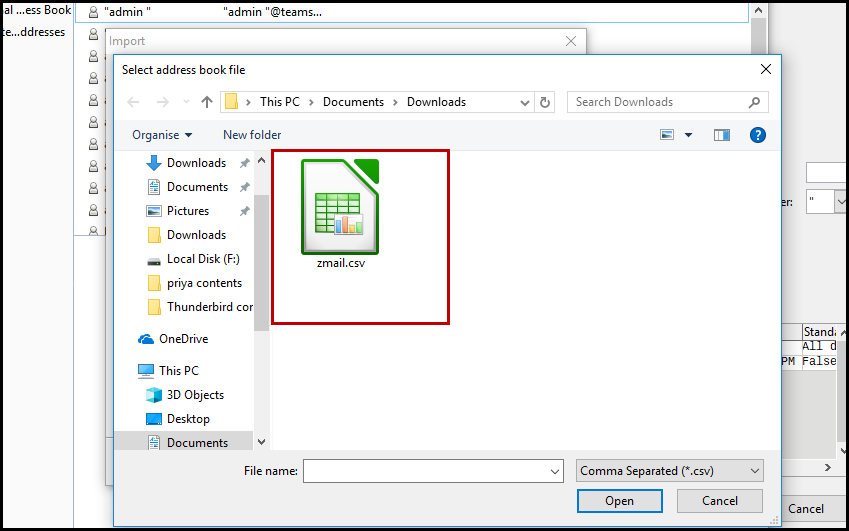 Step 10: This wizard is appear when you hit on the "Open" button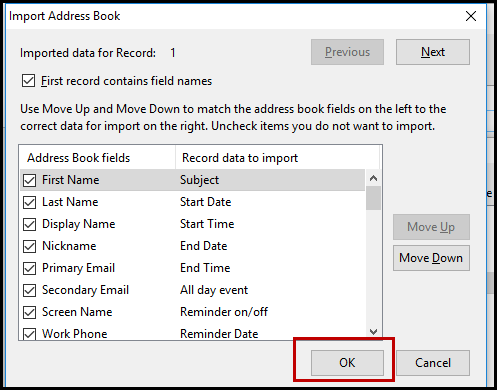 Step 11: Select "OK" button to move forward
Step 12: Hit on "Finish" button to successfully import the CSV file to Thunderbird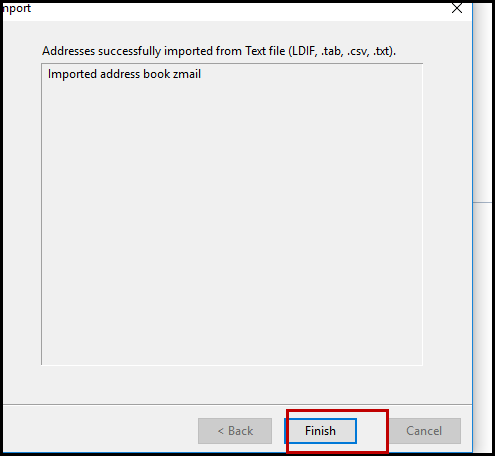 Step 13: Finally, completion of the importing task, you can easily view that imported CSV file into Thunderbird. As shown in the below listed picture:

Technique to Import Gmail Contacts to Thunderbird Smoothly
The above-mentioned workarounds have some drawbacks. This is a lengthy procedure and when a user wants to transfer their contacts in batch, then its take too much of precious time. Because of these limitations of manual method, users tend to search for an appropriate solution. So, we come-up with an instant approach to resolve the issue. It is a third-party software application such as Free Download Gmail Backup and install on any Windows or Mac machine. With the help of this software a user can easily sync / transfer / import Gmail contacts to Thunderbird in bulk. This is equipped with an advanced technologies and supports various languages.
For Windows
For Mac
Final Verdict
Using, the step-by-step procedure explained in the above section, a user will be able to import Gmail contacts to Thunderbird easily. The manual method is very lengthy so, it is better to opt for the suggested tool. This software is having an understandable and easy-to-use interface even, a non-technical user can also avail of it. Thus, it depends on the user which one they want to choose. A user can select any one method as per their desire.