Thunderbird
Top 4 Solutions to Fix Unable to Open Attachments in Thunderbird
Admin
| Modified: 2021-02-22T16:22:20+05:30 | 3 Minutes Reading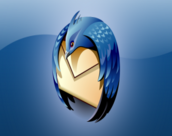 Summary: Having trouble opening Thunderbird attachments? Can't open and view Thunderbird attachments? Here are some solutions to solve unable to open attachments in Thunderbird issue.
For versatile and open source desktop email clients, Thunderbird is the first choice for all users. Thunderbird's email client makes it easy to manage your emails, contacts, and events seamlessly.
When working with Thunderbird, users may have problems. One of the most common issues facing Thunderbird users is that they are unable to open the attachments associated with Thunderbird emails. Therefore, this article will introduce a clever technique for resolving a missing Thunderbird attachment or open error.
Best Solutions to Solve Unable to Open Attachments in Thunderbird
This section describes various ways you can easily open and view Thunderbird attachments.
Solution 1: Repair Mozilla Thunderbird Mailbox Folder
To open Thunderbird attachments in a trouble-free manner, repair the folder containing the specific email to which the attachment is connected.
1. First, open Thunderbird and select the folder where the emails with attachment are located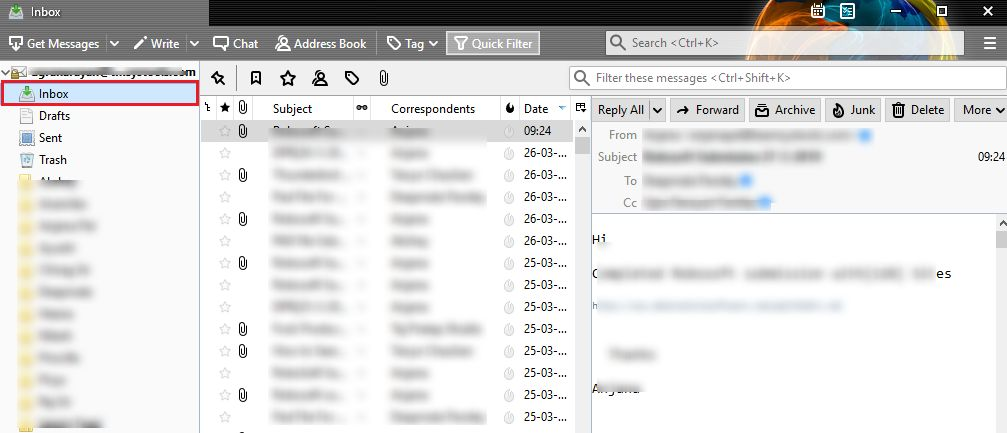 2. Then Right-click on the folder and select the Properties option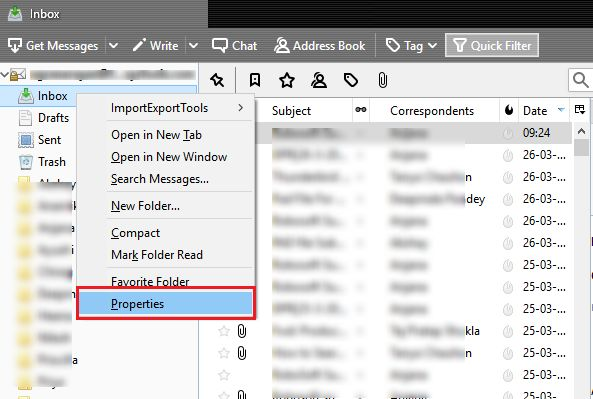 3. In the Folder Properties window, click the Repair Folder button and click OK.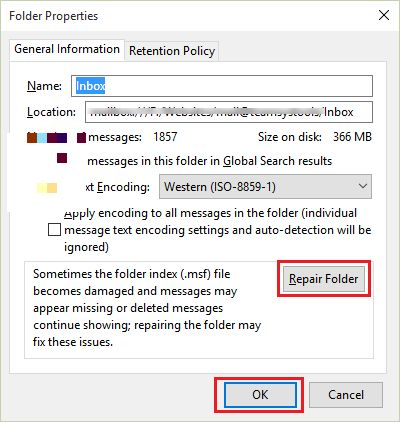 When the repair process is complete, any issues related to emails, headers, attachments, etc. will be resolved. Now try opening the attachment again.
Solution 2: Manually Download and Repair Attachments
You can download the attachment manually and open it in a compatible application. For example, if the attachment file is a DOCX file, you can open it in MS Word for repair. Similarly, if the attachment is in PDF format, it can be opened in the Adobe Acrobat application. Applications like MS Word, Adobe, etc are involved. With built-in repair options that allow users to remove minor corruption issues and open the file.
Solution 3: MBOX Converter to Fix Unable to Open Attachments in Thunderbird
With MBOX Converter, you can easily eliminate all issues related to Mozilla Thunderbird emails and attachments. The software will automatically detect your Thunderbird configured account and display all emails with attachments.
In addition, you can save email-related attachments through the software. The tool is integrated with stunning features that allow the user to operate seamlessly. Moreover, when using the utility, users do not have to worry about data loss or security breach issues.
Solution 4: Save and Open Attachments in Respective Application
MBOX Attachment Extractor Software allows users to extract attachments and save them locally in your storage. By adding a single file or folder containing these files, it has the advantage of downloading multiple MBOX attachments in batches. You can add multiple folders one by one for large-scale extraction.
The tool has a choice of dual naming conventions embedded, which will provide advantages for changing attachment and folder mode: Date, Subject+Date, AutoIncrement, etc.
Steps to Extract and View MBOX Attachment:
Step 1: Launch MBOX Attachment Extractor Tool

Step 2: Option to Add Files / Folder / Search Files

Step 3: Choose Filters: Date, File Size, File Types, Naming Options

Step 4: Click Next to Start Extraction of Attachments.
Concluding Lines
If you are unable to open attachments in Thunderbird, it will become a serious issue. In some cases, the user may have to open the attachment urgently and cannot open the attachment. Therefore, to help all users, we have introduced various methods to prevent Thunderbird attachments from opening the problem.
However, in order to solve the problem without any data loss, it is recommended to choose a trusted smart solution, namely MBOX Converter Software or MBOX Attachment Extractor.