PDF
,
Thunderbird
How to Batch Print Thunderbird Emails to PDF With Attachments?
Raj
| Modified: February 3rd, 2022 | 5 Minutes Reading
Thunderbird is one of the most popular email client with millions of user who manage their business or personal data. Sometimes, the user wants to save their emails in PDF file format as it is a machine-independent file format.
Moreover, it can be easily shared without any alteration in the data. Thus, users search for a reliable approach to batch print Thunderbird emails to PDF along with attachments. So, to help out all the users we are going to introduce different methods to batch print Thunderbird emails into PDF format in a hassle-free way.
Why Is There A Need to Save Thunderbird Emails as PDF Documents?
The PDF file format is a secure and platform-independent file format. Thus most of the users prefer to keep their emails and other vital data in PDF format.
Moreover, one can also password protect the PDF file to increase its security factor. If a Forensic Investigator is dealing with Thunderbird emails to collect evidence from the emails.
Then he/she also need to export Thunderbird emails into Abode PDF documents to present in the courtrooms. The requirements to save Thunderbird emails as PDF files can vary from one person to another.
Read more : Backup Thunderbird Emails to Hard Drive ?
How to Batch Print Thunderbird Emails to PDF Format: Check Out Here!
In this segment, we are going to introduce two different methods using which the user can easily save the email of Thunderbird into Portable Document Format (PDF). The user can select any of the methods are per the choice and requirements.
Trick 1: Print Multiple Thunderbird Emails into PDF Format In Bulk
A step-by-step guide to how to save emails from Thunderbird to PDF manually.
First of all, you have to install the ImportExportTools add-on in Thunderbird and restart the Thunderbird application
After that, select the emails from the existing mailbox folder which you want to print into PDF format
You may get a prompt message saying that attachments will not be saved.
Next, you need to click on File > Save Selected Message > PDF format
The Thunderbird application will save the selected MBOX emails into PDF format. After that, the user can easily print the messages.
This manual method to batch print Thunderbird emails to PDF suffers from a major flaw. Attachments associated with the MBOX emails will not be saved via this method.
Moreover, to implement the task, the user must install the ImportExportTools in Thunderbird.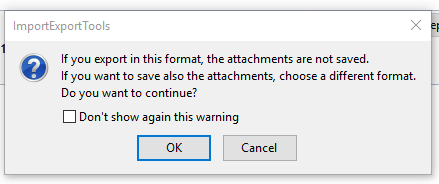 Thunderbird Mailbox:
Mozilla Thunderbird store its emails and attachments in MBOX format. Some utilities with advanced algorithms can access this MBOX file and convert all its content into PDF documents. All of this while protecting the attachments and inline images of the emails.
Thunderbird users can go to Tools> Account Settings> Server Settings in order to look for the local directory where MBOX files are stored.
Trick 2: Automated Way to Batch Print Thunderbird Emails to PDF with Attachments
The user can make use of a reliable MBOX to PDF Converter to print Thunderbird emails into PDF format. With this utility, the user can easily batch print emails in PDF format along with the attachments.
Besides this, the software is has a variety of features such as the Advanced Search option to search particular MBOX email among numerous emails.
Moreover, the software provides different preview modes such as Hex, Properties, Normal Mail, HTML , RTF , etc. The software is compatible with Windows Operating system all the versions such as Windows 10/8.1/8/7, etc.
Steps to Save and Print Multiple Emails from Thunderbird to PDF
Step 1. First of all, install and launch the utility on your system
Step 2. Now, click on the Add File option to insert the Thunderbird emails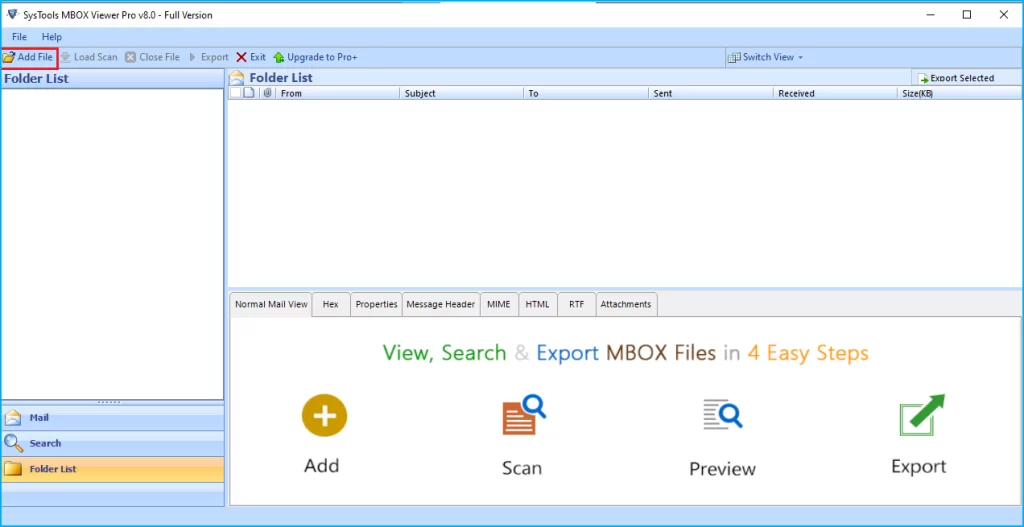 Step 3. Multiple preview modes such as Normal Mail, Hex, RTF, HTML, etc.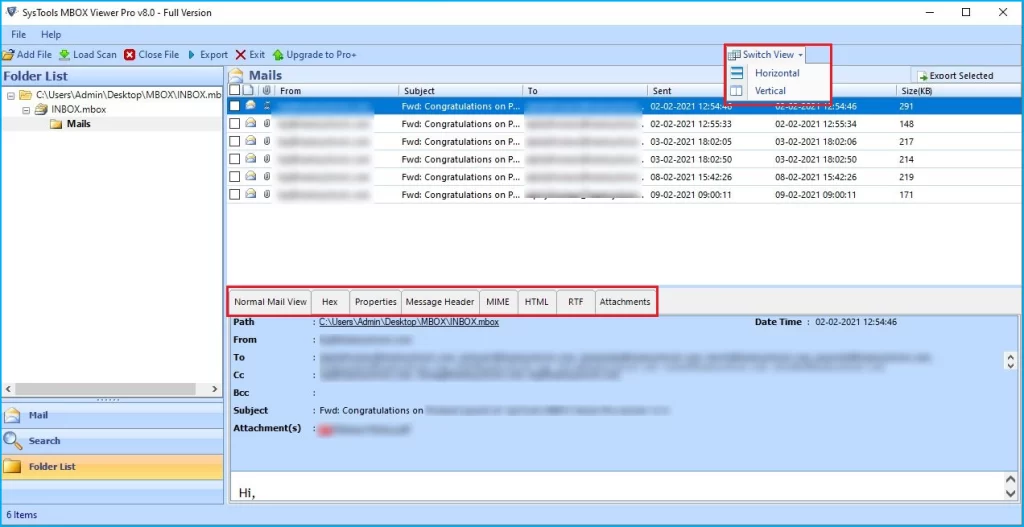 Step 4. You can apply the naming convention to the resultant PDF file. Now, click on the Browse button to select the destination location to save the PDF file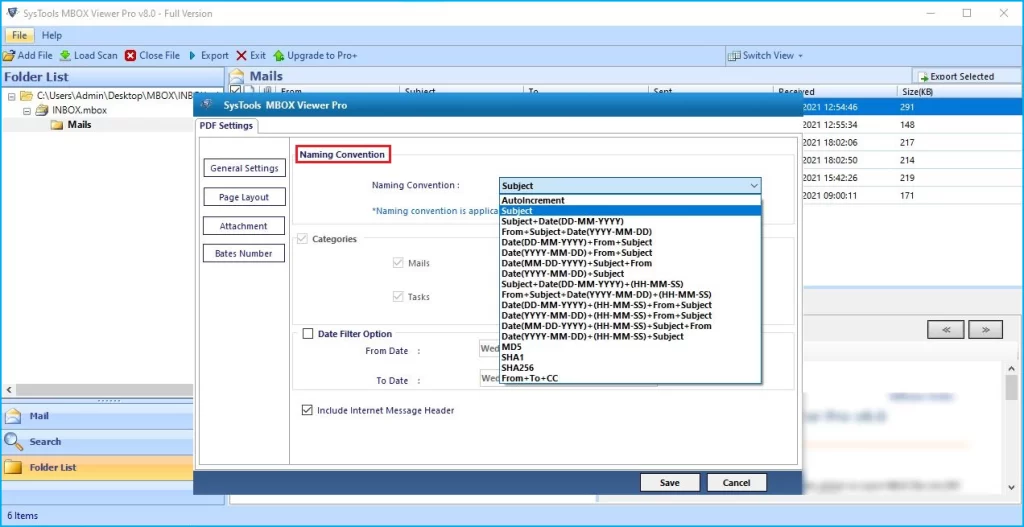 Step 5. At last, just click on the Export button to begin the process and after the completion of the process, navigate to the destination location to verify the results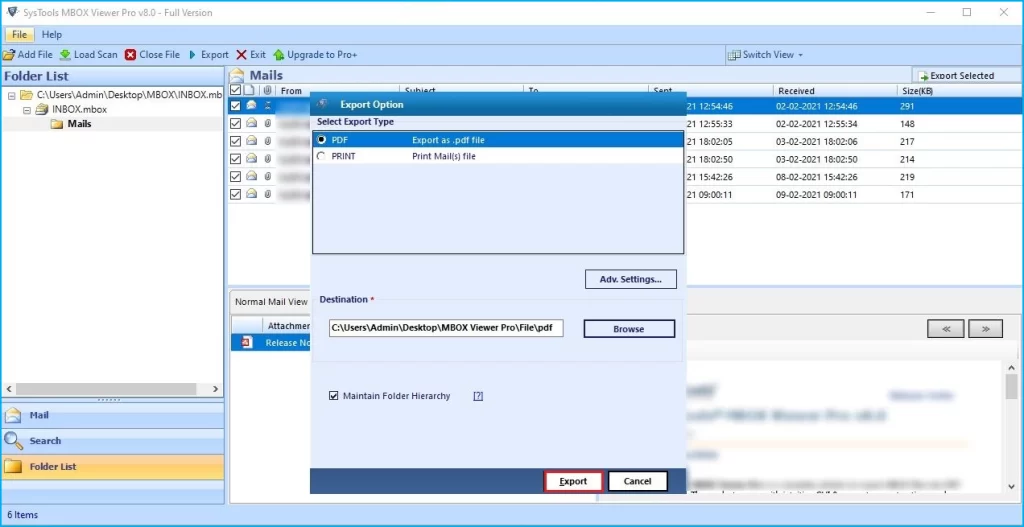 After saving all the Thunderbird emails in PDF format along with attachments, the user can easily print files.
Also Refer : Thunderbird Unable to Open Summary File
Summing Up
It becomes a really challenging task for the user to batch print Thunderbird emails into PDF file format along with attachments. Moreover, the manual mechanism suffers from a variety of limitations such as inability to save attachments, time-consuming, etc.
If the user performs the manual procedure without any technical knowledge then he/she may have to face data loss. Thus, to batch print Thunderbird emails to PDF with attachments in a smart way, it is recommended to opt for specialized software. The user can work with the mentioned utility without any data loss and security issues.