Gmail
,
iPhone
Easily Import Gmail Contacts to iPhone 11, 12, 13, 14
Google Contacts enables users to store and organize contacts online for free. Users can add contacts and edit all relevant information such as names, phone numbers, and email addresses at any time. Additionally, Gmail accounts can be synced with various email clients, smartphones, and mobile operating systems.
The iPhone stores your contact data in a separate Contacts application. If you delete contacts in your Google account, it is also wise to sync all of your contacts with another service and to back up your device often so that you do not lose any data.
Users are motivated to import Gmail contacts to their iPhone devices for various reasons. In this article, we have provided information on the top two methods to sync Gmail contacts with iPhone devices running on iOS versions 14, 13, 12, 11, and earlier.
Quick Method to Sync Gmail Account to iPhone 12, 11
To sync Google contacts with your iPhone, you need to turn on Gmail contact sync. Begin by adding your Google account in Settings and enabling contact sync. Perform the mentioned steps:
Step-1. Go to Settings and select the Accounts & Passwords option.
Step-2. Go to Add Account and select Google then enter the required information, then click Next.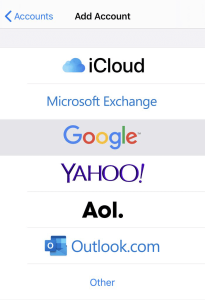 Step-3. After your account is verified, click Save. After that, turn on Contacts sync and save the settings.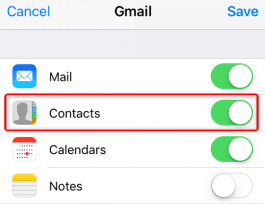 With this method, your Google contacts are synced with your iPhone device, and all of your contacts are saved on both platforms. However, if you wish to permanently switch from Gmail to iPhone, then you should proceed with the next method.
Import Gmail Contacts to iPhone vCard File Format
An expert-suggested solution for transferring Gmail contacts to iPhone versions 14, 13, 12, and 11 is the FreeViewer Gmail Backup Tool. This software can effortlessly export all contacts into a VCF file format. Once the output file is generated, it can easily be imported into any email application, mobile operating system, or smartphone.
The tool also provides the option to delete all data from the Google server and save Gmail emails to your hard drive. Experts consider this tool the best option for exporting Gmail contacts because of its advanced settings. These are date & folder filters, naming options, incremental backup, and more. The software is available for download and uses on Windows OS 11, 10, 8, and 7, as well as Mac OS 10.8 and above.
Steps to Import Gmail Contacts to iPhone using iCloud
To sync your Google Contacts with your iPhone using iCloud. You can download your Google contacts from the web and upload them to your iCloud account. By doing so, iCloud will sync the contact details across all of your Apple devices, ensuring that they are up-to-date and easily accessible. Follow the below-mentioned steps:
Step-1: First, sign in to iCloud using your Apple ID.
Step-2: Next, click the Contacts app and go to the Settings.
Step-3: Select the Import vCard option from the settings list.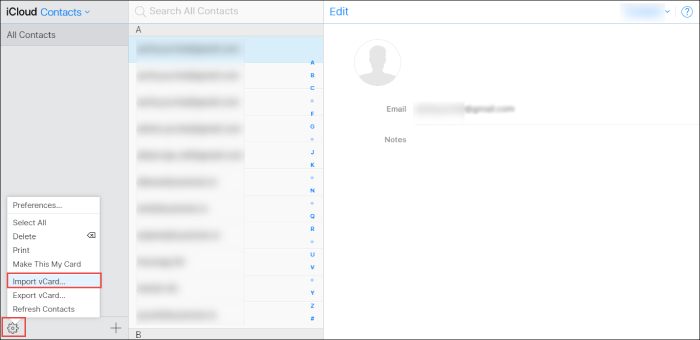 After completing the previous steps, all of your Gmail contacts will be imported to your iPhone device. You can also use the same VCF file to import your contacts to other platforms.
Summing Up
The process of importing Google contacts to iPhone 14, 13, 12, and 11 versions have been explained above. You can sync all of your Google contacts by accessing the iPhone Settings or importing contacts through iCloud. If you encounter any issues during the process, please do not hesitate to ask any questions you may have, and we will provide assistance as soon as possible.