Apple Mail
How to Open Apple Mail Mailbox File Without Email Client Installation?
Raj
| Modified: December 9th, 2021 | 4 Minutes Reading
"Recently, one of my clients shared Apple Mail Mailbox file me. I need to analyze the emails present in that file. But, the issue is that I cannot open Mailbox file as I do not use Apple Mail email client. I am a Windows Operating system user. Now, I am stuck badly in this situation as I need to complete the task as soon as possible. Is there any way to open Apple Mail Mailbox file without any email client dependency?"
Most of the users get stuck when they have to deal with an orphan Apple Mail file. Apple Mail is an in-built/native email client for the Mac Operating system. Sometimes, the users need to open and view the Apple Mail Mailbox file without email client dependency. Therefore, to make the task hassle-free for all the users, we are going to introduce a versatile and feature-rich solution to open and view the Apple Mail Mailbox file.
A Simplified Approach To Open Apple Mail Mailbox File
To open and read Apple Mail file with attachments and without email client installation, the user can opt for a top-notch software MBOX Viewer. With this utility, one can open, view and analyze Mailbox file in just a few clicks. The software permits the user to open and read orphan Mailbox files without any email client dependency. Moreover, the tool is also integrated with amazing functionalities such as 6+ preview modes, perform an in-depth analysis of Mailbox emails, compatible with Windows Operating system, easy-to-use interface, etc. The user can also view the attachments associated with the Mailbox file.
To view Mailbox file via the Viewer tool, the user has to follow the steps explained in the below-mentioned section.
Step 1. Download, install and launch this tool on your system. Next, you have to click on Add File button to insert the Mailbox file you want to view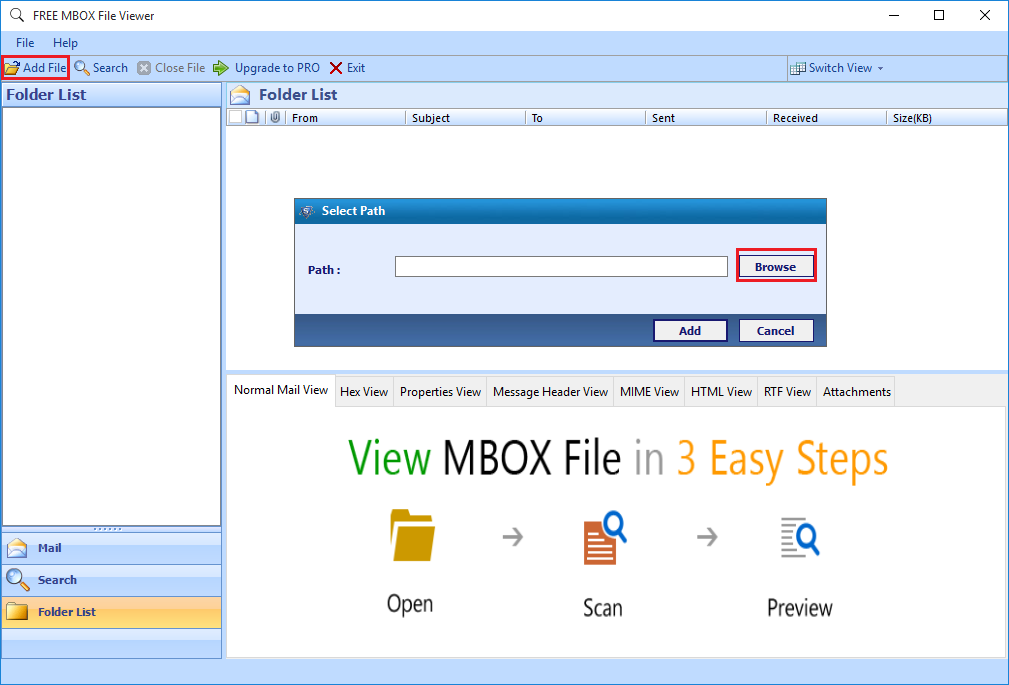 Step 2. In the Selection Option, you will see two options: Default Profile Configured and Select File(s)/Folder from the file system. You have to choose Select File(s)/Folder From the File System option and click on the Next
Step 3. Click on the Browse (…) button to select the Apple Mail Mailbox file and click on the Process button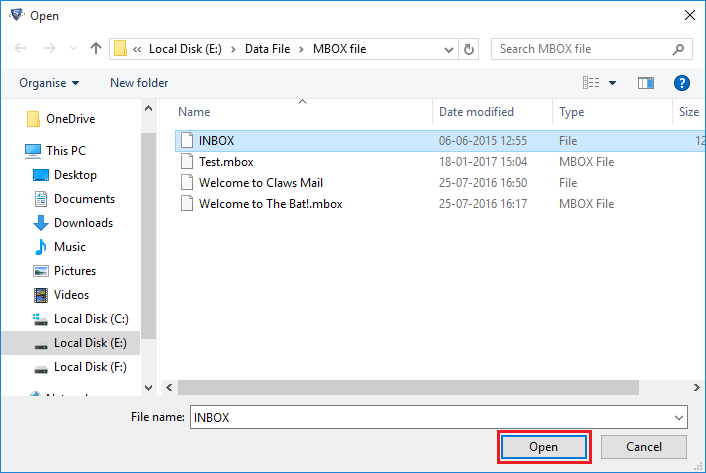 Step 4. One can also make use multiple preview modes such as Hex View, Properties View, Message Header View, MIME View, HTML View, RTF View, etc. to view the additional details associated with Mailbox email.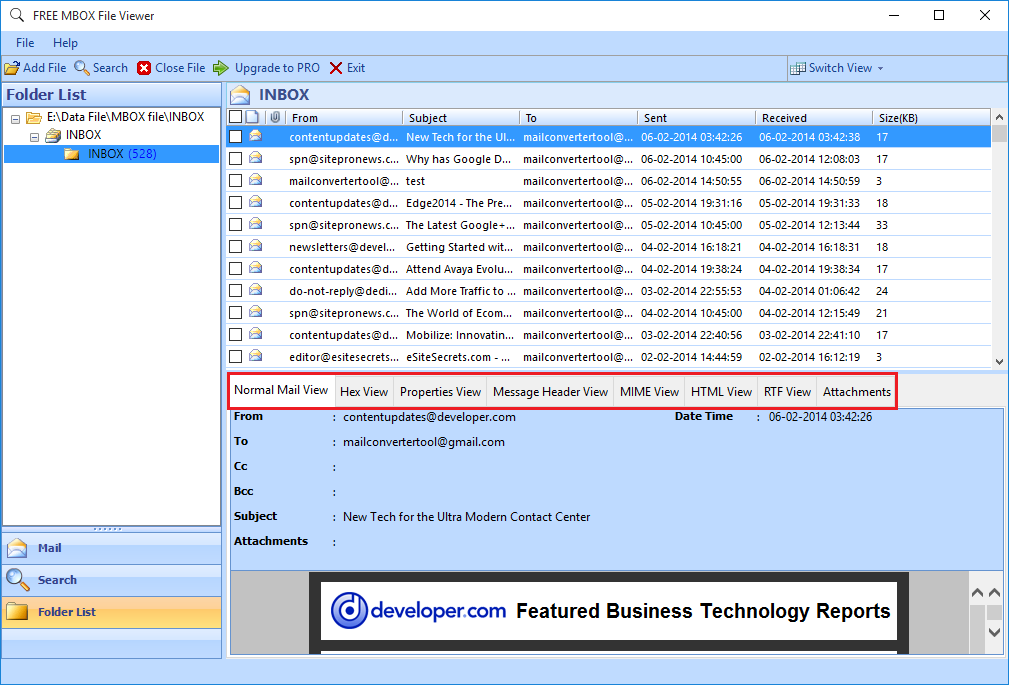 Open Mailbox in Apple Mail in Mac OS 
Step 1. Start the Apple Mail, go to the Menu
Step 2. Tap on File Tabs and choose Import Mailbox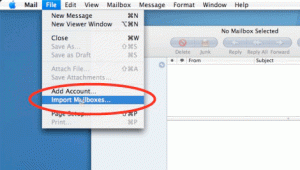 Step 3. In the Import window from the drop-down list, choose Others and click Continue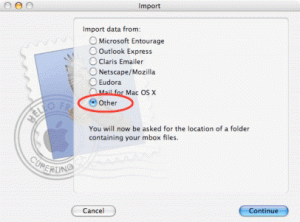 Step 4. Tap on Messages and hit the Choose button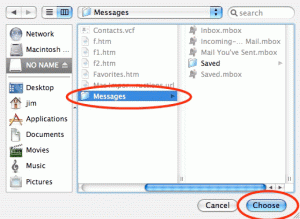 Step 5. Choose the MBOX files or Folders Click on Continue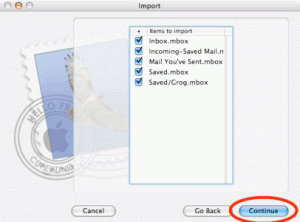 Step 6. When the procedure is complete, you will get the Import folder. And the folder contains all the MBOX files.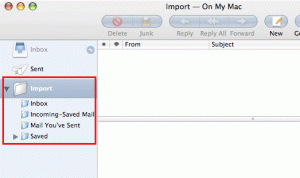 What Makes Tool Different From Other Tool?
The software is designed with advanced algorithms which makes it seamless for the user to work with it. The tool is associated with top-notch functionalities. Multiple preview modes, user-friendly interface, high speed and performance, no email client dependency, beneficial for Forensic Investigators to analyze emails directly from the tool, preview attachments associated with Mailbox email, etc. are few of them.
Read More: 
Final Words
When a user needs to open and view orphan Apple Mail Mailbox file then it becomes a complicated task for him/her. To resolve this issue, we have introduced a smart yet versatile tool. With this utility, one can easily open, read and analyze Mailbox file without any email client dependency. Moreover, there are no security and data loss issues associated with the tool while working with it. But there is risk of data loss if yo are using manual approach. Therefore, it is recommended to use the smart approach.