Thunderbird
How to Extract Emails From Thunderbird Files to Various Formats?
Numerous organizations and users rely on Thunderbird email client to manage their business data and communication process. Thunderbird is a free email application which is loaded with amazing features. Most of the users opt for Thunderbird email client due to its versatile and feature-rich nature. However, in some scenarios, users are not able to view Thunderbird files due to multiple reasons. These reasons vary from one user to another. Some of the common reasons can be orphan Thunderbird file, view Thunderbird email client without email client installation, etc. Thus, to deal with all the situations in which the user needs to extract emails from Thunderbird files, we are going to introduce a reliable and user-friendly approach.
Techniques to Extract Emails From Thunderbird Files
In this section, we are going to explain various situations through which user understands the situation clearly
Situation 1: Explore Mailbox File Without Email Client Installation
Sometimes, the user needs to view orphan Thunderbird files without email client dependency. In such a situation, the user can opt for an advanced solution MBOX Viewer tool. With this utility, the user can read emails along with attachments. One can easily open MBOX files without any email client installation. Moreover, there is no file size restriction imposed on the tool. The software provides different preview modes such as Properties, Hex, Message Header, Attachments, etc. To do this, the user has to choose Select file(s)/folder from file system option, the user can add a single file or insert complete folder.
Situation 2: Extract the Mailbox File When Email Client Is Configured On System
In some scenario, the user is not able to explore emails when Thunderbird is configured on the system. To deal with this problem, the user can rely on  software. With this tool, the user can safely and quickly explore MBOX file with Default Profile Configured option. The user just has to select the configured email client on the system and select the Default Profile Configured option. The software will load all the .mbox files from its default location. The utility is associated with amazing features such as user-friendly interface, multiple preview modes, maintain folder hierarchy option,  attachments, etc.
Situation 3: Extract Emails From Thunderbird Files
It becomes a difficult task when a user needs to extract emails from Thunderbird files. To deal with such a situation, the user can make use of Windows and Mac MBOX File Converter tool. It permits the user to convert MBOX file to PST without Outlook installation. The software is capable to auto-detect the location of configured Thunderbird profile. Additionally, the user can also add mailbox file via File Mode and Folder Mode. The software is also capable to work with orphan Thunderbird  file in a seamless way. The tool also permits the user to extract Thunderbird emails along with attachments into the desired file format.
For Windows
For Mac
For Windows Users: With this utility, the user can easily extract emails from MBOX files without loss on Windows system in just a few clicks. The software supports Windows 10, 8.1, 7 and all the below versions.
For Mac Users: With this wizard, transfer emails into multiple file formats on Mac system in an effortless way. The tool is compatible with the latest Mac OS and below versions.
Steps to Convert Mailbox File Using Software
Step 1. First, Download and start the wizard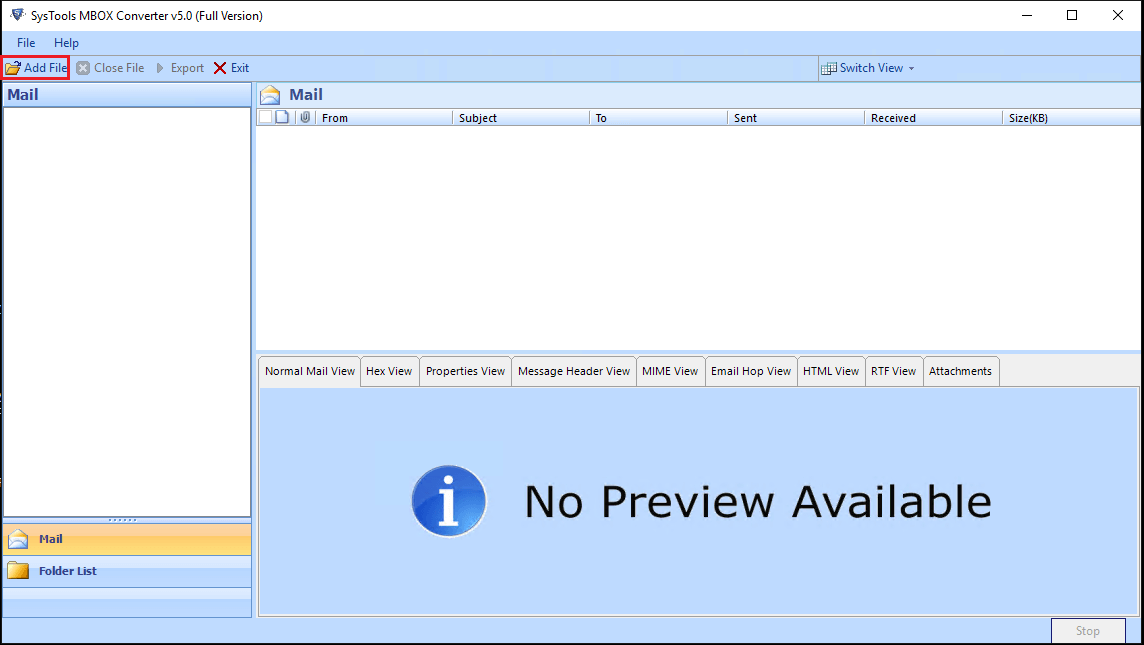 Step 2. Now, you can add single or multiple mailbox file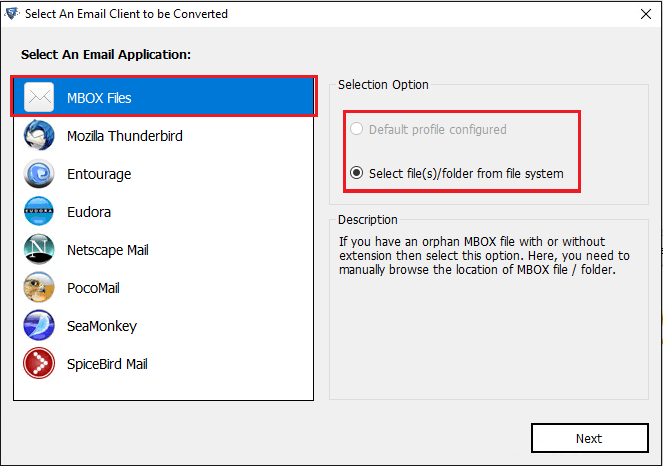 Step 3. Here, you will see the preview of all the emails with their attachments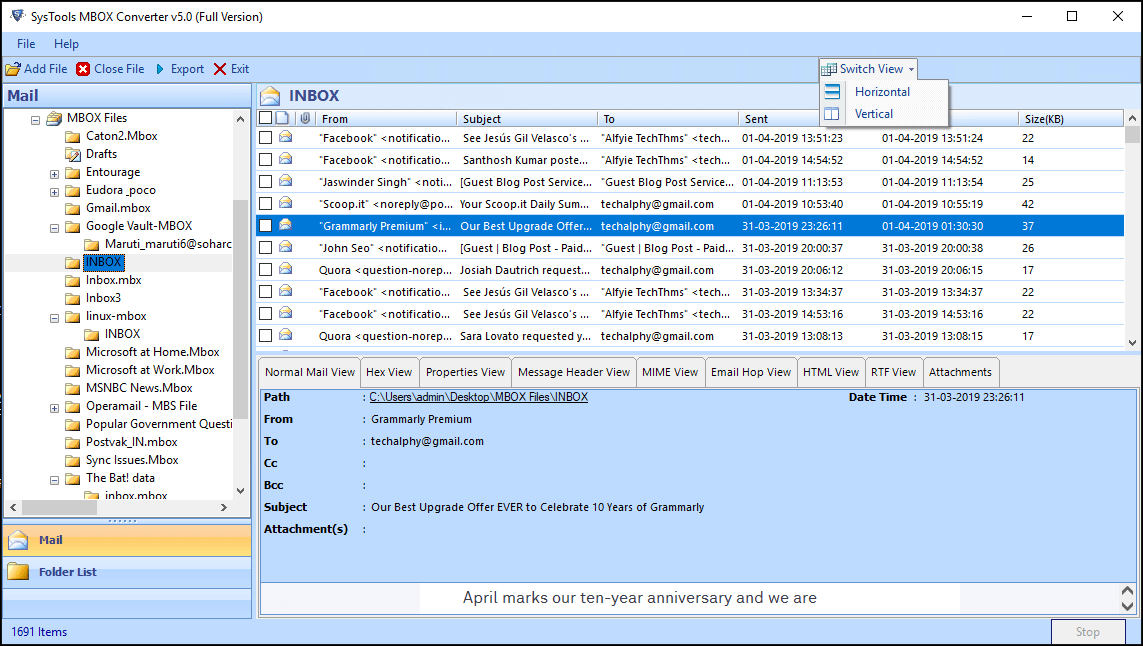 Step 4. Choose Mailbox files, from the export option select the file format in which you want to export the file and hit Export.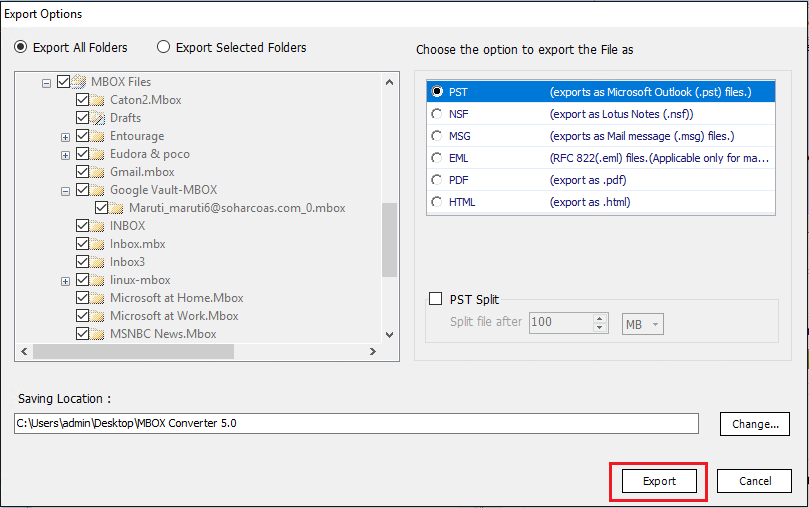 Read More: How to Backup Thunderbird Email to Hard Drive Efficiently
Summing Up
When users need to view and extract emails from Thunderbird files, unfortunately, they get stuck in different situations which make it difficult for the user to implement the task. Thus, in this blog, we have discussed the various scenarios in which users face issues while working with Thunderbird files. Moreover, we have also introduced versatile and reliable solutions to eradicate all the situations.