MBOX
,
Thunderbird
How to Open MBOX File With / Without Email Clients?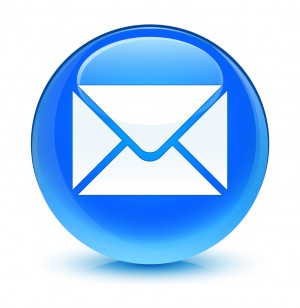 The MBOX file (short for the mailbox) stores an email collection. Email programs and various online Web systems can output data in MBOX file format. Some email programs (Thunderbird, Apple Mail) can open data from MBOX files, or you can select an automated and the Best Free MBOX Viewer Tool to open MBOX file.
What is MBOX File?
The MBOX file is a standard file format used to store multiple emails. They are dedicated text files that store emails as plain text, separated by headers. They can store email attachments (including their content) and files encoded in a standardized way.
How to Open MBOX File in Thunderbird?
You can easily open mailbox with free Thunderbird email client. Just install Thunderbird and follow the below-mentioned steps:
1. Open Thunderbird >> Menu >> Account Settings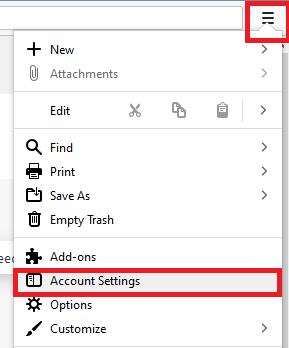 2. In Account Settings >> Local Folders >> Browse MBOX Files Containing Folder

3. Thunderbird will Popup Windows to Restart. Click "Restart"

4. Open File in Thunderbird under the "Local Folders".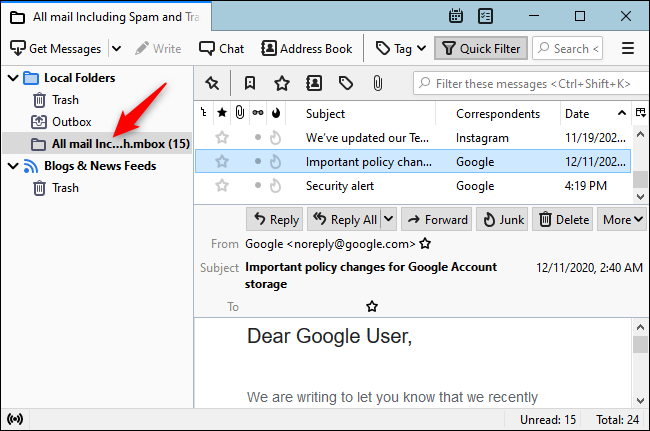 Open MBOX File with Thunderbird by Import Export Tool
One more solution to open mailbox file in thunderbird is to use ImportExportTool NG. You need to add extension and follow the steps given below:
1. Right Click on User Mailbox and Select ImportExportTools NG
2. In ImportExportTools NG Option, Select Import MBOX File from Drop Down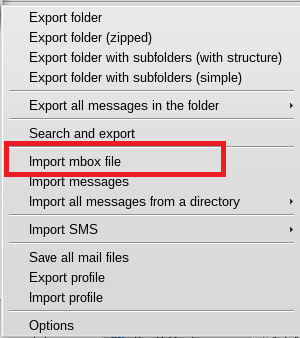 3. Next, Check Import Directly One or More MBOX Files Option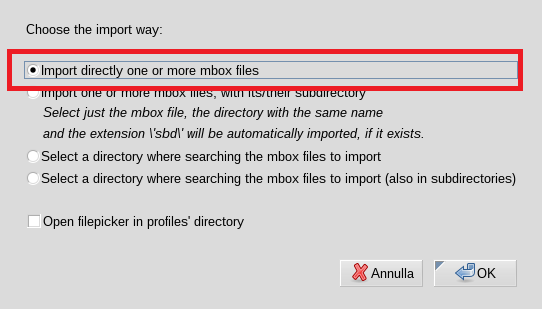 4. Select Required MBOX File and Open in Thunderbird.
Read More: Open Apple Mail Mailbox File Without Email Client
How to Open MBOX File without Any Email Client?
If you do not want to open an MBOX file in Thunderbird or other e-mail programs, you can use other methods to open its contents. You can download the Free MBOX Viewer program, which allows you to browse the data of the MBOX file. The program provides various functions to open emails and attachments of MBOX files. Easily open MBOX file in chrome, Firefox, edge browser with HTML view modes.
This is a great software that allows users to open Windows or Mac-based MBOX files. With the help of the tool, open mailbox files from more than 20 email applications. In addition, get a preview of MBOX files from any email clients on Windows OS 10, 8, 7 (32 bit or 64 bit) & Windows Server 2016, 2012 R2, 2008.
Best and Additional Features of the Software

Open MBOX email smartly with related contacts, calendar information
Independent of any email client to open .mbox files with email attributes
Free tool supports MBOX files based on Windows and Mac email clients
No file size limit, ability to open and read emails for forensic analysis
Dual-mode scanning options to browse and open damaged MBOX files
Simple and easy to use a free utility to open mailbox files and folders
Step by Step Guide to Open MBOX File
Follow the below mentioned four steps process using the software:
1. Free Download and Open FreeViewer Tool
2. Option to Add File or Folder Containing MBOX
3. Get Multiple Preview Modes: Normal, Hex, Message Header, etc.
4. Upgrade to Pro for Export, Search, and Print Options.
Summing Up
Now you get solution to open MBOX files with thunderbird and without any email clients. Both solutions are free to use in any Windows OS such as Windows 10, 8, 7 or Windows Server 2016, 2012 R2, 2008. The first solution depends on email client installation and the second one is the independent tool.