Informative
How to Find & Create MBOX File in Entourage for Mac: Explore Your Knowledge
Admin
| Modified: 2021-12-09T17:03:54+05:30 | 3 Minutes Reading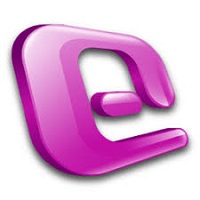 Apart from Outlook, Microsoft had also originated one more email client named as Entourage. This email program was basically created for Mac operating system users, including 8.5 and later. Entourage is used as a discounted email program and a personal information manager, facilitating end users with different mailboxes like email, address book, task, calendar, etc. Talking about the file storage then, MS Entourage email client is having a mail archive storage, where entire email associated file are stored in .rge extension. It operates a MUD folder, which comprises of mail identity folder of an end user. A simple way to find and create MBOX file in Mac Entourage.
Additional Note: In today's date, Outlook for Mac version 2011 have replaced Entourage email program.

Create MBOX File for Mac Entourage Folders
By default, the file format of Entourage is not in MBOX format therefore, one needs to originate a MBOX file for Entourage. In order to do the same, go through the following set of instructions:
Launch Mac Entourage email application on your Mac machine and then, resize it to see the desktop
Choose the folder, which you want to archive and if you are not able to view folders then, simply navigate towards View >> Folder List
Drag-and-drop the chosen folder on desktop where a file will be created with the same name as of the original folder
Each of these files is created MBOX file format. A user needs to repeat the above mention steps for every folder that he/she want to save as MBOX file. Please note that these created MBOX files don't maintain folder structure.
Microsoft Entourage Data File Location
The program is available in several editions of Mac and each version might be storing the file in a different location, depending upon the version. It is well-known fact that Entourage uses a folder of MUD for storing complete emails linked files it could be flawlessly in following ways:




On this location, users will find all the data items associated with Entourage email application like identities, tasks, emails, caches, calendar, etc. The program originates an individual folder for each identity, therefore, if a person is having multiple identities then, an individual folder will be created for an individual identity.
Observational Verdict
Microsoft Entourage for Mac does not generate MBOX file for saving its data on the local machine. It is important to change the default setting of email client for this task accomplishment. After reading this blog, users must be familiarized with the solution on how to find and create MBOX file in Entourage for Mac.