Outlook
A Complete Guide to Export Outlook Contacts to Android without Gmail
Regardless of advances in technology, email is considered to be the most reliable means of communication. When we come up with emailing, MS Outlook is a primary concern. This platform includes user-friendly features, amongst all contacts, are an essential part of it. It helps to share information and schedule meetings in real-time. Thus, no one wants to lose contacts they have made over the years. Thus, people start searching for a reliable platform where they can keep their contacts safe and secure. Here, in this blog, we will discuss a step-by-step procedure to export Outlook contacts to android without Gmail account.
Now, let us consider the following scenario which has taken from the forum site. Please have a look:
"I have recently bought a new Android tablet and I need to export all contacts from Microsoft Outlook account to Android. But I want to do the same without Gmail. So, If anyone knows a suitable approach for transferring Outlook contacts to Android phone. Please kindly let me know. Any suggestions would be greatly appreciated. Thanks!"
Manually Transfer Outlook Contacts CSV to Android without Gmail
There is no direct solution to import contacts from Outlook to Android phones. Here, we are going to explain a step-by-step procedure for the same. Please have a look:
Also Read: Know How to Transfer Outlook Contacts to iCloud
Step 1: Export Contacts from Outlook 2013/ 2016 to CSV File
Open Microsoft Outlook, choose the File tab and then click Open & Export option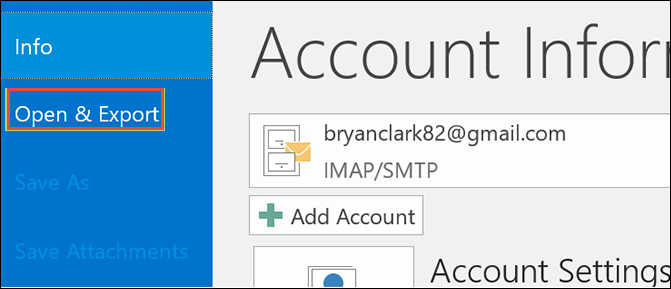 After that, click the Import/Export option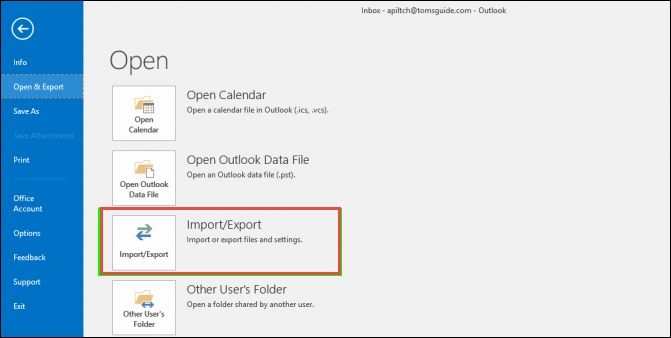 Select an option Export to a file and press Next button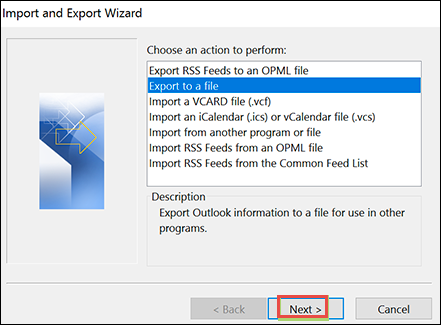 Under the Create a file of type option, choose Comma Separated Value (CSV)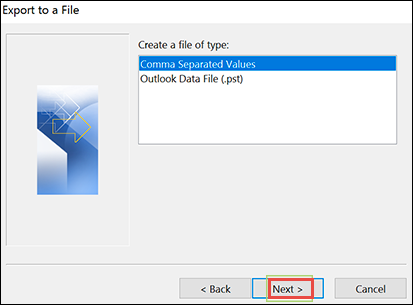 Go to Contacts folder under the Outlook account name and click Next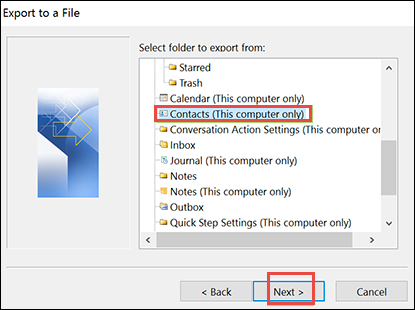 Now, enter the destination location to save file and select the file name. Press Next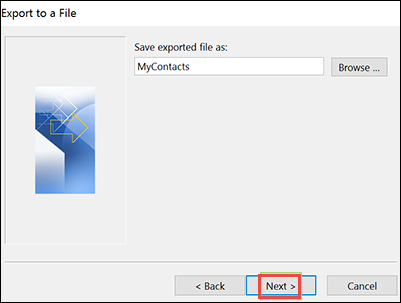 Validate actions by clicking the checkbox Export contacts from the folder: Contacts and then, click the Finish button to export the same.
Step 2: Convert Excel CSV to vCard (VCF file)
You can perform Excel to vCard conversion using a trusted third-party tool, i.e., Excel to vCard Converter tool. Follow the given below steps:
Download and install Excel to vCard Exporter tool on your desktop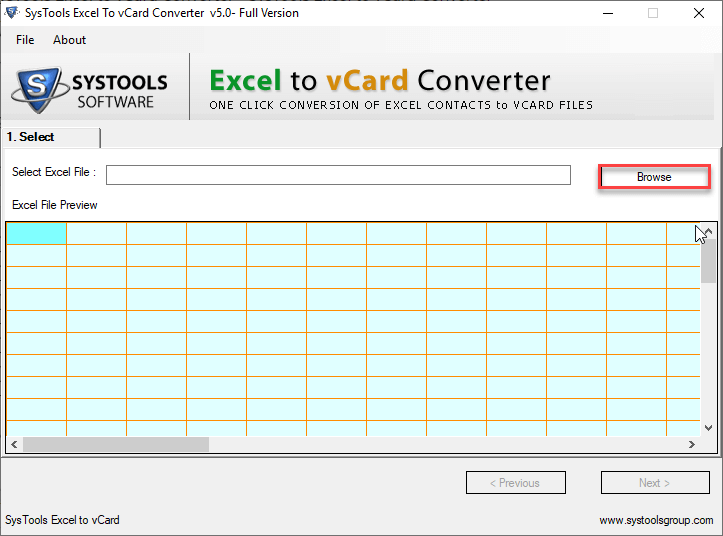 Then, you can add and preview the content of the selected Excel (XLS) file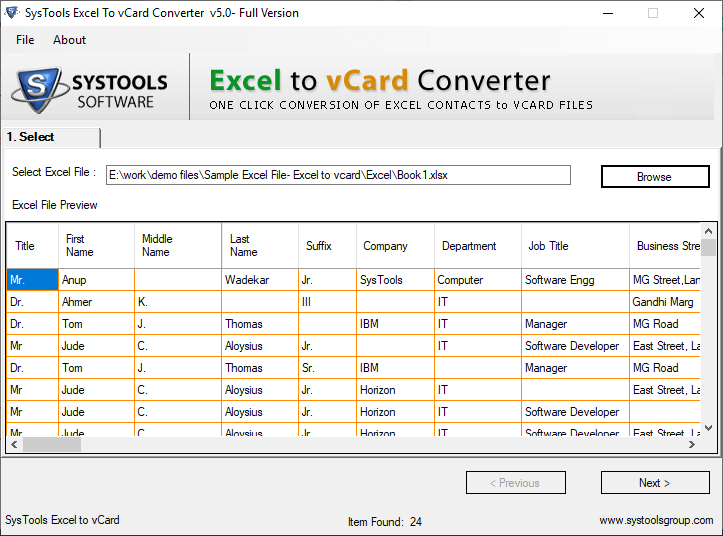 After that, you can see the list of matching attributes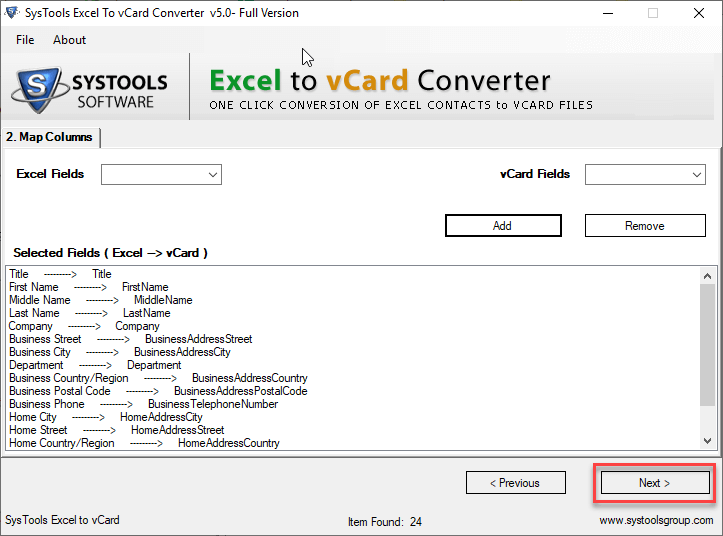 At last, you can export Excel CSV to VCF file successfully.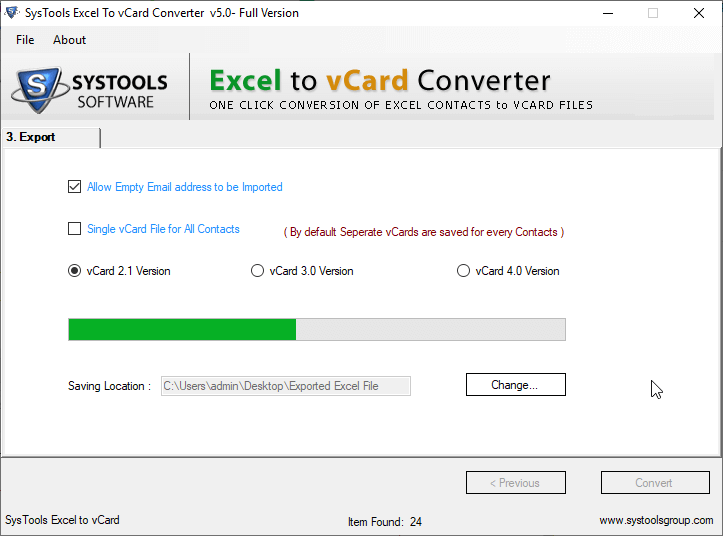 Step 3: Export Outlook Contacts to Android Samsung
Now, you need to follow the steps to import Excel contacts to android phone manually. Have a look:
For this, you just connect a device with the local system and configure your mobile phone properly. Choose all contacts, i.e., VCF files, right-click on it and choose to send to option to transfer address book to android phone. Note it down, here we are using Samsung J7 Prime Model for the entire process.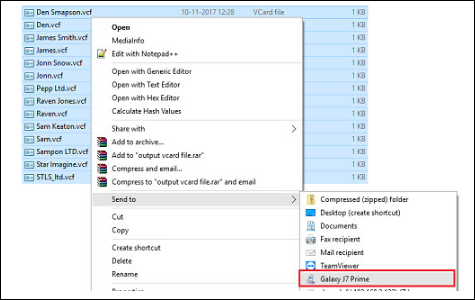 Then, you need to disconnect the USB cable from the local machine and open the contacts section from Samsung mobile device and click on Setting and choose the option Manage Contacts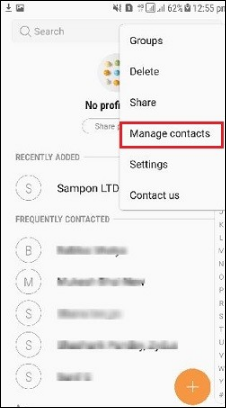 After that, you can select the Import / Export option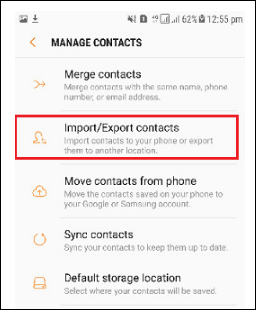 Now, choose Import vCard Files (VCF) from your Samsung Phone option and hit on Import button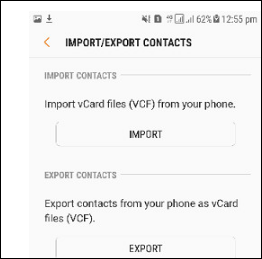 Navigate to Location (Internal Storage) to move contacts from Excel to Android Samsung
In the next step, select multiple VCF Contacts files and click Done option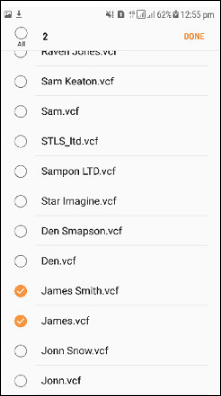 Then, choose the desired path where you want to save an imported VCF File. Select the Phone option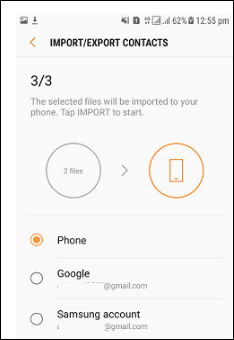 Finally, you can view the imported contacts in a contact list of Samsung mobile Device.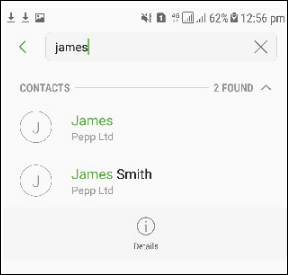 Concluding Lines
As everyone knows, contact plays a significant role in daily lives. Further, it helps to share important information and schedule events/ meetings in real-time. Therefore, in this blog, we have covered a step-by-step procedure to export Outlook contacts to android without Gmail. Make sure you follow each step very carefully during the process to transfer Outlook contacts CSV to Android phones.