Outlook
How To Export Outlook Contacts to Gmail? Solved!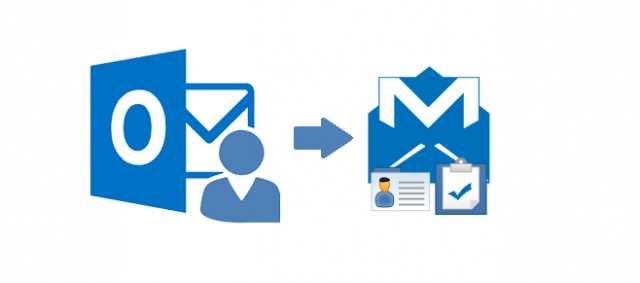 MS Outlook is one of the highly recommended email clients when it comes to managing business data and entire communication. While comparing to Outlook, the other most used email service that we need is Gmail webmail which works better compared to user needs. Both Outlook and Gmail are well-known growing service that helps in business productivity. With the growth in technology, users are more likely to continue with Gmail. Even most Outlook users, nowadays, are moving to Gmail in case of contacts especially. Last week, we received queries from well-known email clients to export Outlook contacts to Gmail.
Contacts are always on the priority list in every person's life. Without contacts, it is not possible for users to do the communication. That's the main reason, users want to export their contacts from Outlook to Gmail.
Let us discuss the direct and professional solutions to carry out the task better with 100% desired results.
Direct Way to Export Outlook Contacts to Gmail
Here, you need to first export the contacts from Outlook and then import those contacts into Gmail. Starts with them:
Step 1: Export Contacts From Outlook
Go to the Outlook account.
Click on File Menu >> Open & Export.
Then, go to Import/Export.
Choose Export to a File >> Next.
Select CSV file and Next. Choose the contacts folder.
Browse the file location.
From the Export to a File Menu. Choose to Export Contacts & Finish.
Step 2: Import CSV file to Gmail
Go to the Gmail Account.
Click on 9 dots on the right side. Choose Contacts.
From the Import option,>> click on Import.
Import CSV files directly from the account.
Hence, by performing these simple steps, users can easily export Outlook contacts to Gmail but it may take users a lot of time and effort.
Professional Solution– Export Contacts From Outlook to Gmail
Practically, if we think properly then it is not 100% possible that the user will acquire the best results after using this manual solution. To clarify, we recommend you use, FreeViewer vCard Export Tool. The tool is one of the highly professional solutions that provide a flexible GUI and is easily operated by novice and tech users.
Moreover, the software can easily handle a large number of contacts and export them into Google CSV format to directly import into Gmail account. What makes the software more compatible is it can easily work on all the previous and latest editions of Windows OS.
Other than that, it does not require any extra installation while initiating or ending the process. You can instantly free download the tool to export Outlook contacts to Gmail.
Note: If you have vCard files of Outlook or of any other email clients, then it is suggested to continue with the vCard Pro Tool. The tool supports multiple other export options such as PST, CSV, Google CSV, and Outlook CSV.
Steps to Export Outlook Contacts to Google Contacts:
Performing some mentioned steps, you can instantly export the contacts:
Download and Launch the given utility in your existing Windows OS system.
The tool will automatically auto-detect the file or you can also choose to select files or folders.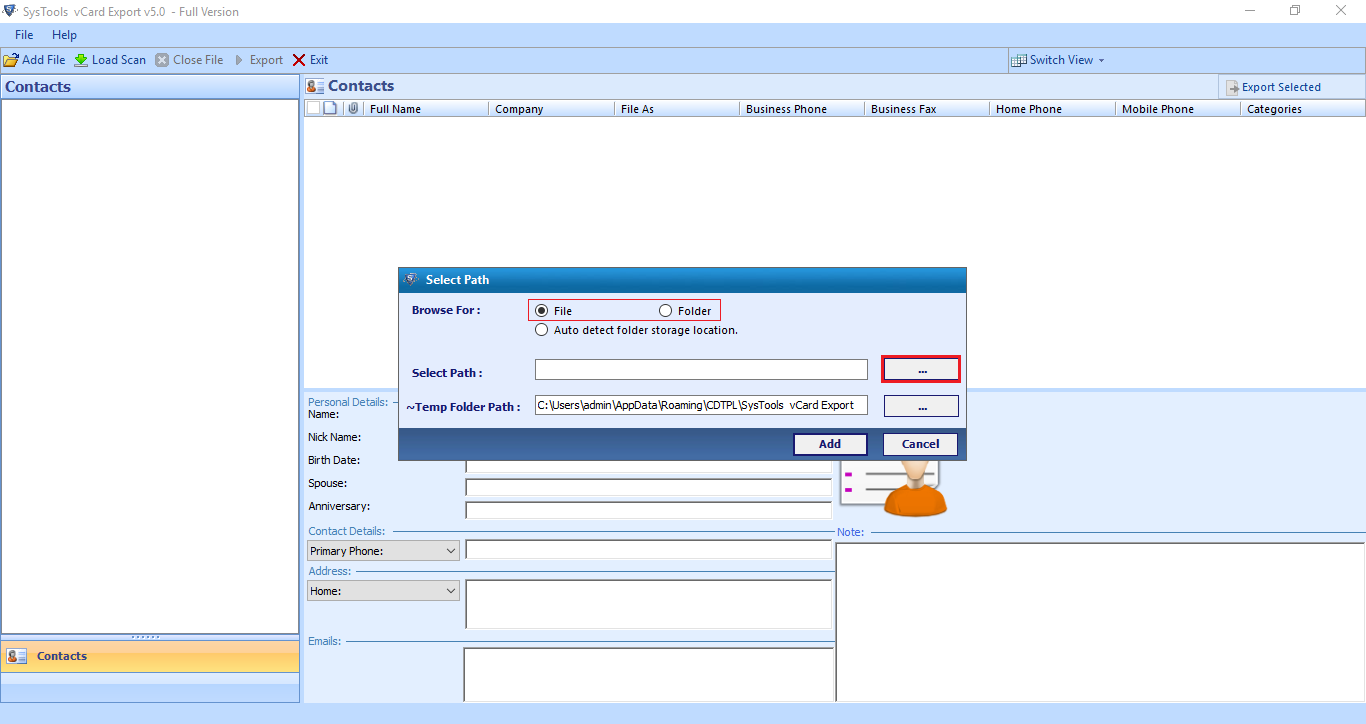 Then, you can be able to see the preview of all the Outlook contacts on the screen.
Select the required number of contacts mentioned. And, then click on the Export selected option.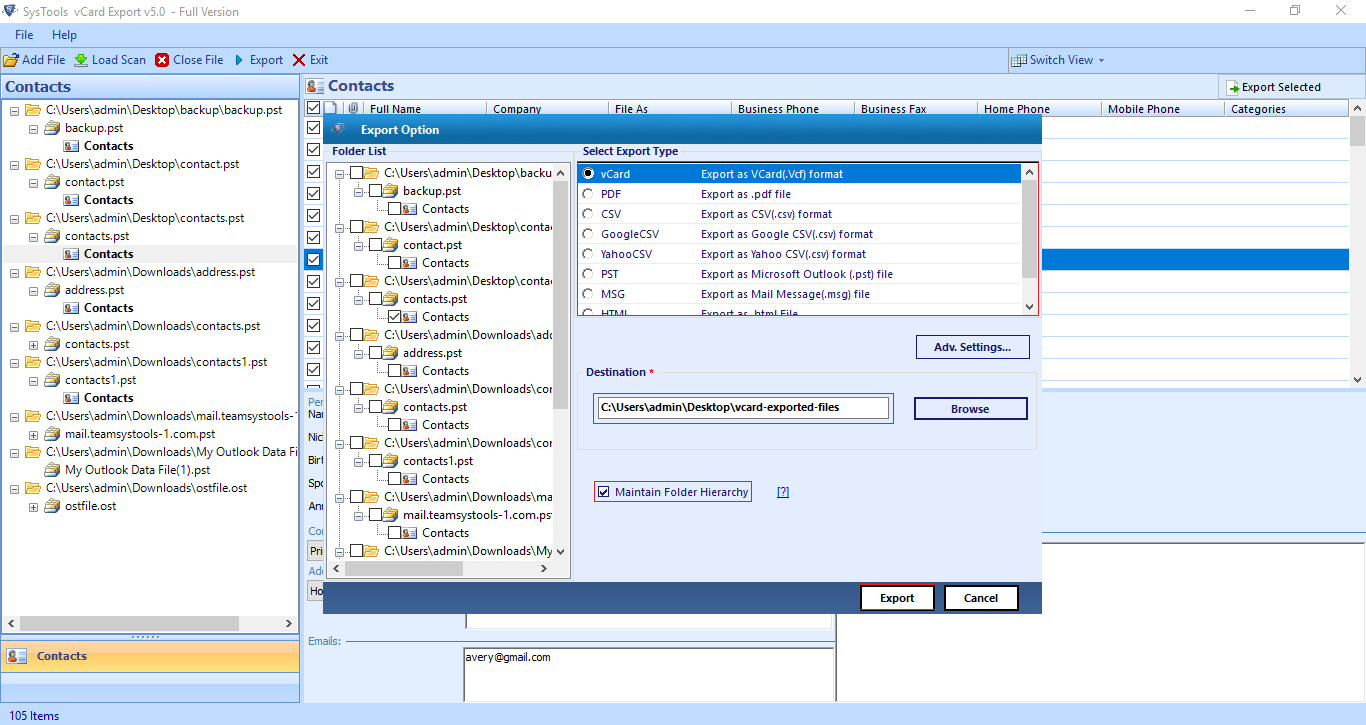 Choose the Google CSV option from the list of options. Browse the destination location.
Click on Export and the process will start automatically.
Import Google CSV into Gmail

Open a Gmail account. Click on 9 dots from the right side.
Select Contacts from there.
Go to Import >> Import the exported Google CSV file.
Once done, all the Outlook contacts will automatically be previewed on the screen.
Why this Tool to Export Outlook Contacts to Gmail?
Export a large number of contacts without any size limitations.
Preserve the contact information throughout.
Display the contacts with all the attributes such as first name, last name, email address, phone number, and others.
Instant scan and load the file on the panel.
Auto-detect the Outlook contacts directly from the Outlook profile local storage path.
Ability to upload orphaned or even password-protected files.
Runs on all Windows OS versions including Windows 11.
Do not require any extra installation.
In Conclusion
This write-up thoroughly explains the two alternative ways to export Outlook contacts to a Gmail account. Both the solution are different from each other and has been developed for different kind of users. The manual way is not yet much powerful in accordance with the second solution. For only some contacts, you can use the freeway. For bulk contacts, it is better to continue with the expert's suggested solution.