Outlook
How to Open PST File without Outlook? – 3 Steps Free Solution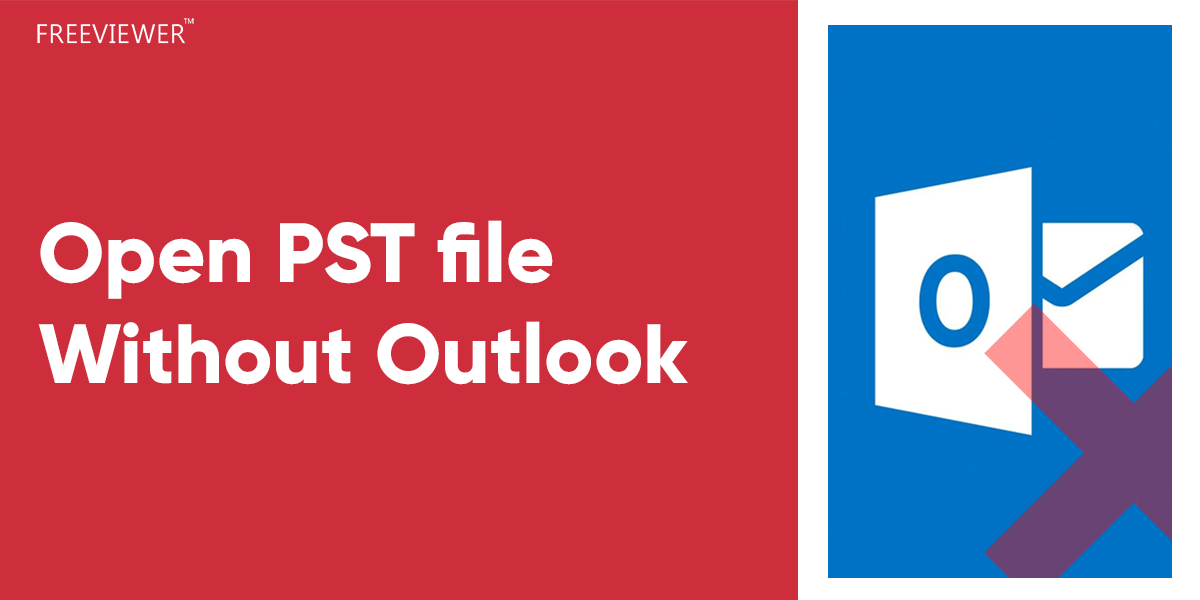 We often want to open PST files, but Microsoft Outlook is not installed on Windows systems. In this case, opening the PST is a challenge. Now you may be wondering why someone wants to open PST file without Outlook.
Well, in many cases, it may be necessary to open and view Outlook PST file with attachments on Windows without Microsoft Outlook. For example:
You are not using the system
Do not want to install and set up Outlook,
Your subscription has expired,
Do not want to receive it again,
Trying to share PST information with people who do not have Outlook, or for any other reason.
Also Read: View Outlook Data File without Outlook in Windows 10
Outlook PST File – Short Notes
When you add an email account to Microsoft Outlook 2019, 2016, 2013, etc., a local copy of your email account information is stored on your Windows 10, 8, 7 computers. This feature allows you to access emails, calendar information, contacts, and previously downloaded or synchronized tasks without the need for an Internet connection.
Certain email account types such as POP accounts store their information in Outlook .pst files. Microsoft Outlook 365 accounts, Exchange accounts, IMAP accounts, and Outlook.com accounts to store their information in Offline Outlook .ost files.
How to Open PST File without Outlook by Gmail?
When we talk about opening PST files without any dependency then we recommend using Gmail because it's a free and easy method.
Follow the steps:
1. First Install and Open Google Workspace Migration for Microsoft Outlook Tool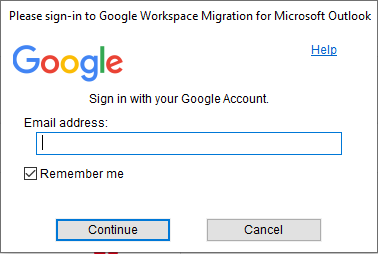 2. Next, Sign in with your Gmail ID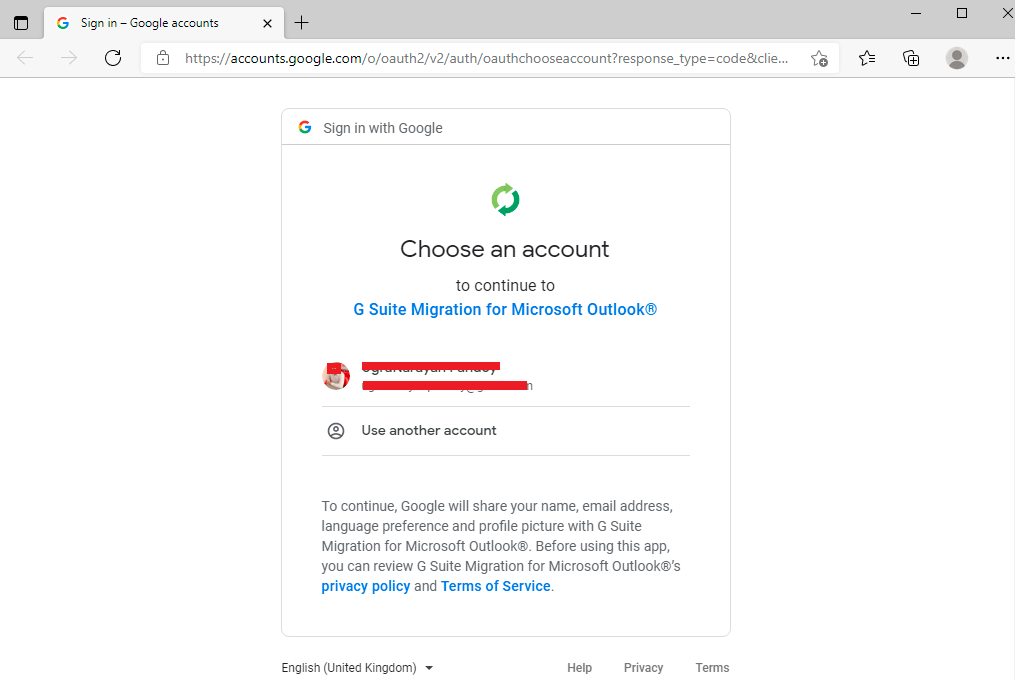 3. Give Permission to Gmail to Access your Data, Click Allow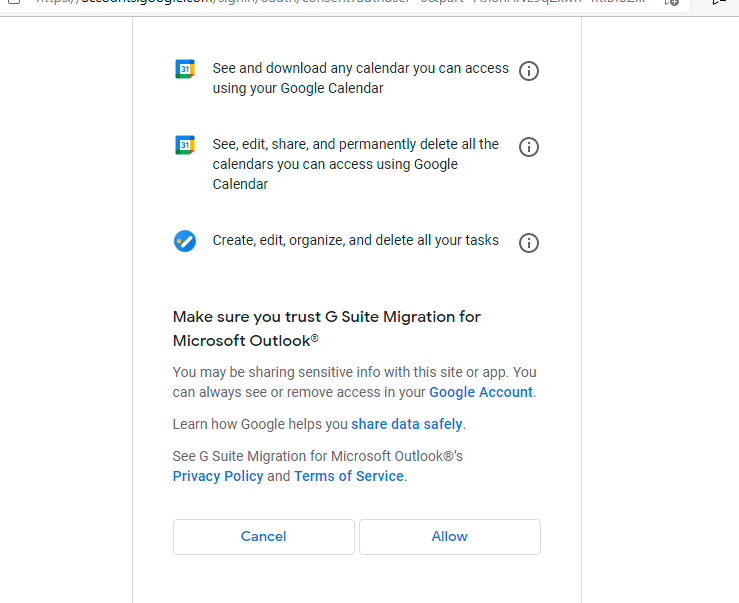 4. Next, Select Outlook Profile or PST File, Click on Next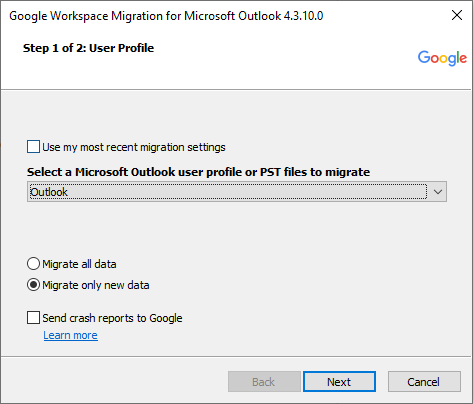 5. Select Required Data (Emails, Contacts, Calendar) then Click on Migrate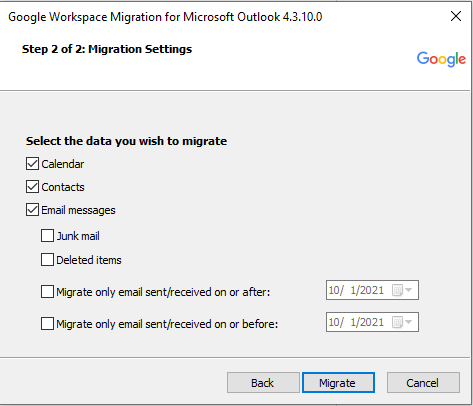 6. Migration Process Will Start, You Can See Live Migration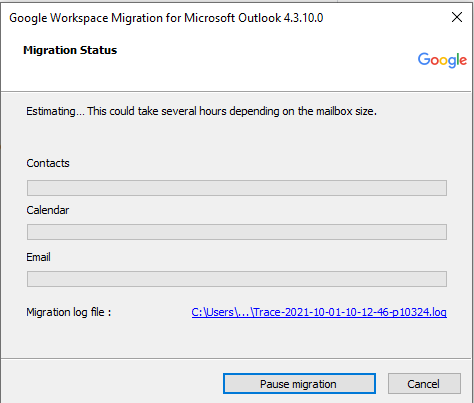 7. Migration Completed Generated, Click OK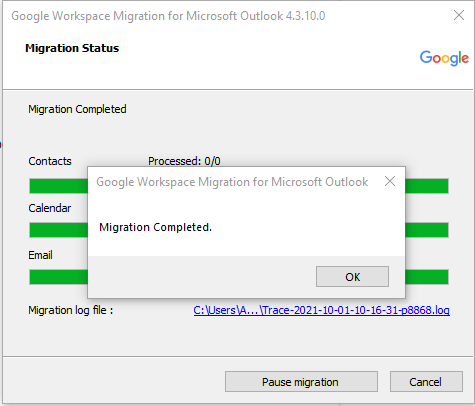 8. Next Migration Status Shown with Success Rate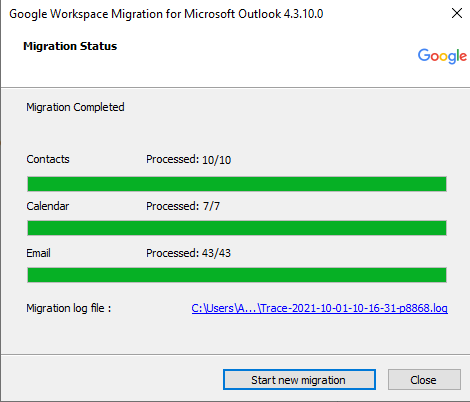 9. You Will See the Migrated Folder in Gmail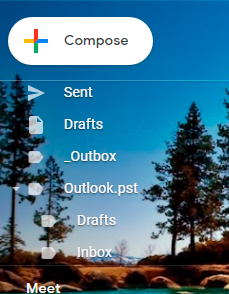 10. Also, See Migrated Emails within Gmail.

Free and Recommended Solution to Open PST File without Outlook in Windows OS
If you need a better and easier method than the above, you need to look for our free solution to open data files without Outlook 2019, 2016, 2013. FreeViewer automated tool that can access PST file from multiple computers on Windows 10, 8, 7 (32 bit or 64 bit) and Windows Server 2016, 2012 R2, 2008 system without Outlook 2019, 2016, 2013, etc. Also, the tool provides HTML view modes to open PST files in chrome, firefox, edge browser.
Best & Additional Features of the Free Tool

It provides a complete preview of Outlook PST emails and attachments
Able to perform hexadecimal forensics and data analysis of required documents
Effective enough to open damaged and corrupted Outlook PST files
It provides multiple preview options to fully access the data file
Steps to Open PST File by FreeViewer Tool
Step-1: Open Software in Windows OS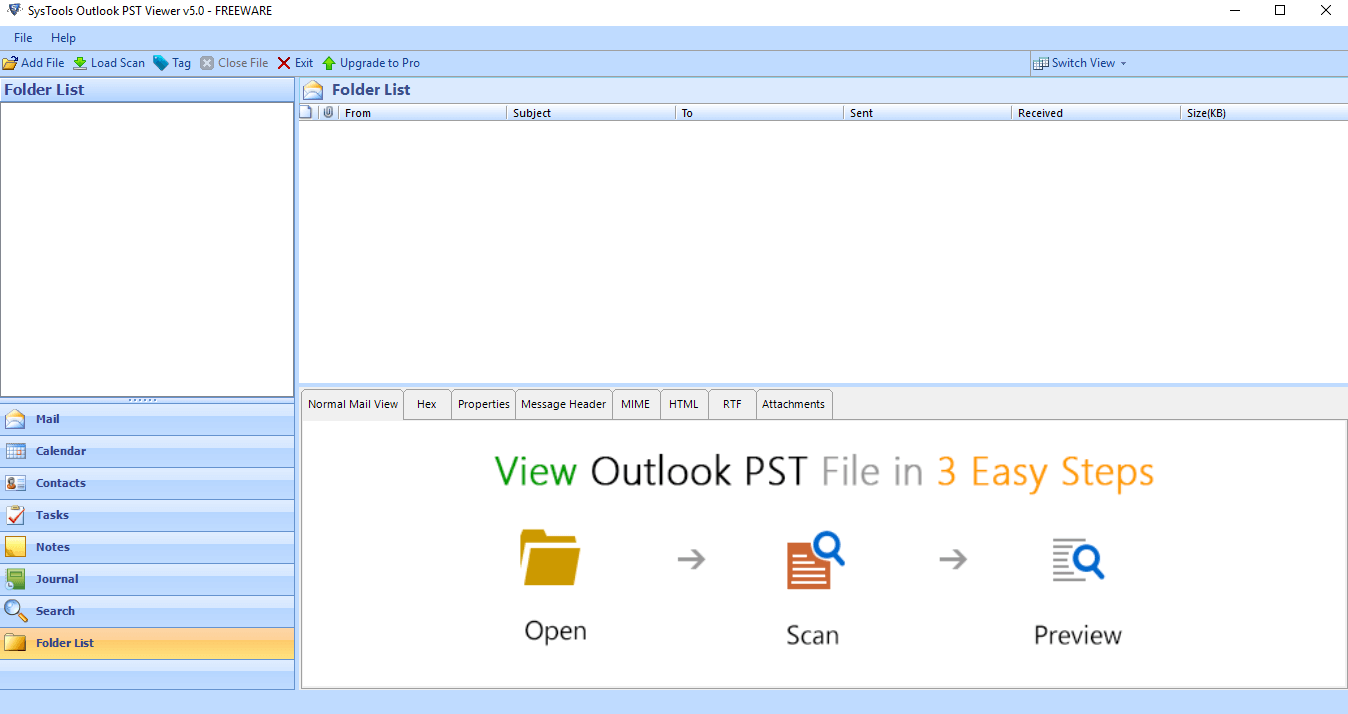 Step-2: Click on Add File, then Browse PST File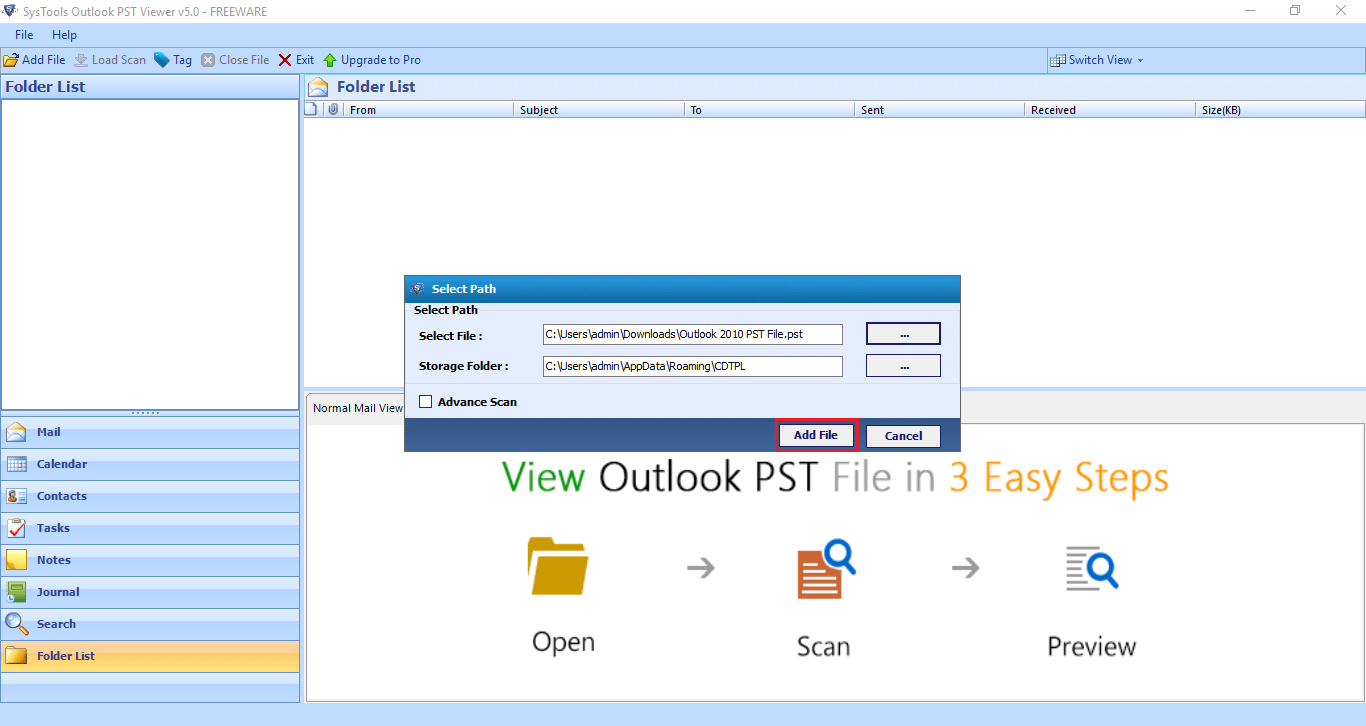 Step-3: Open PST File in Multiple Preview Modes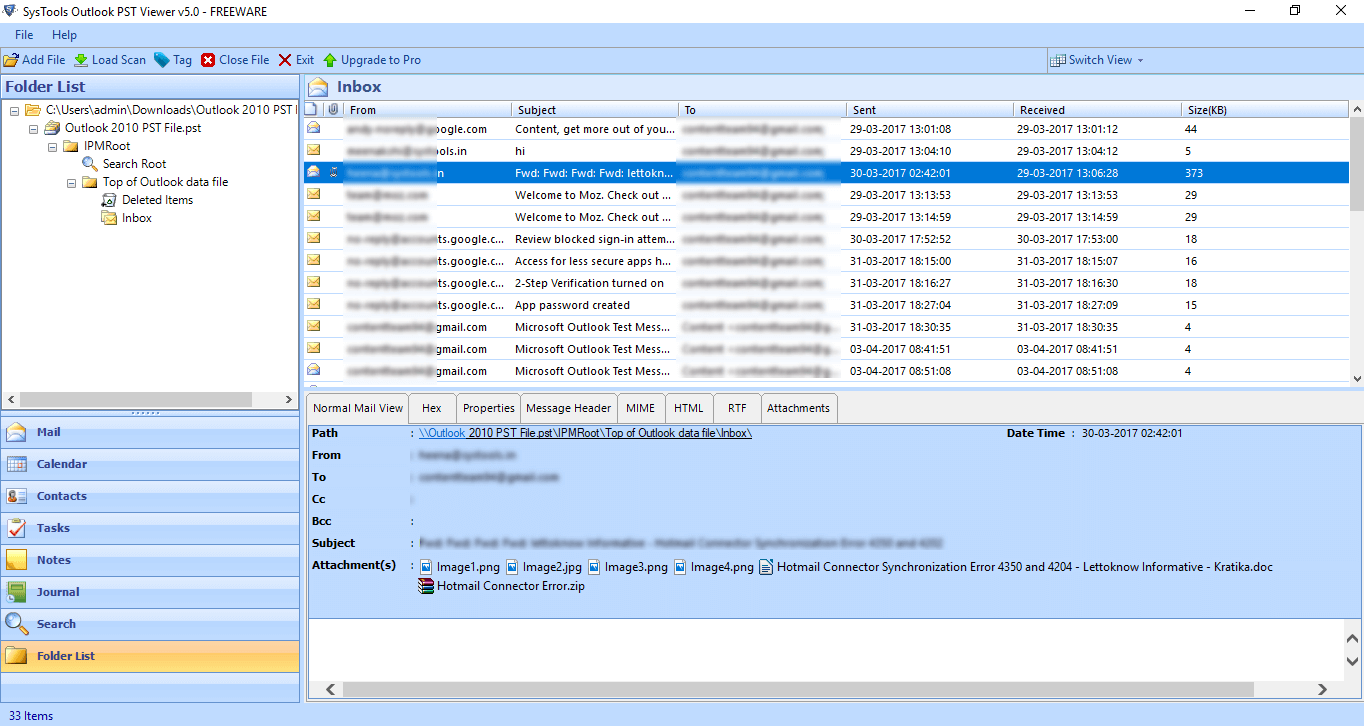 Step-4: Dual Screen Modes: Horizontal & Vertical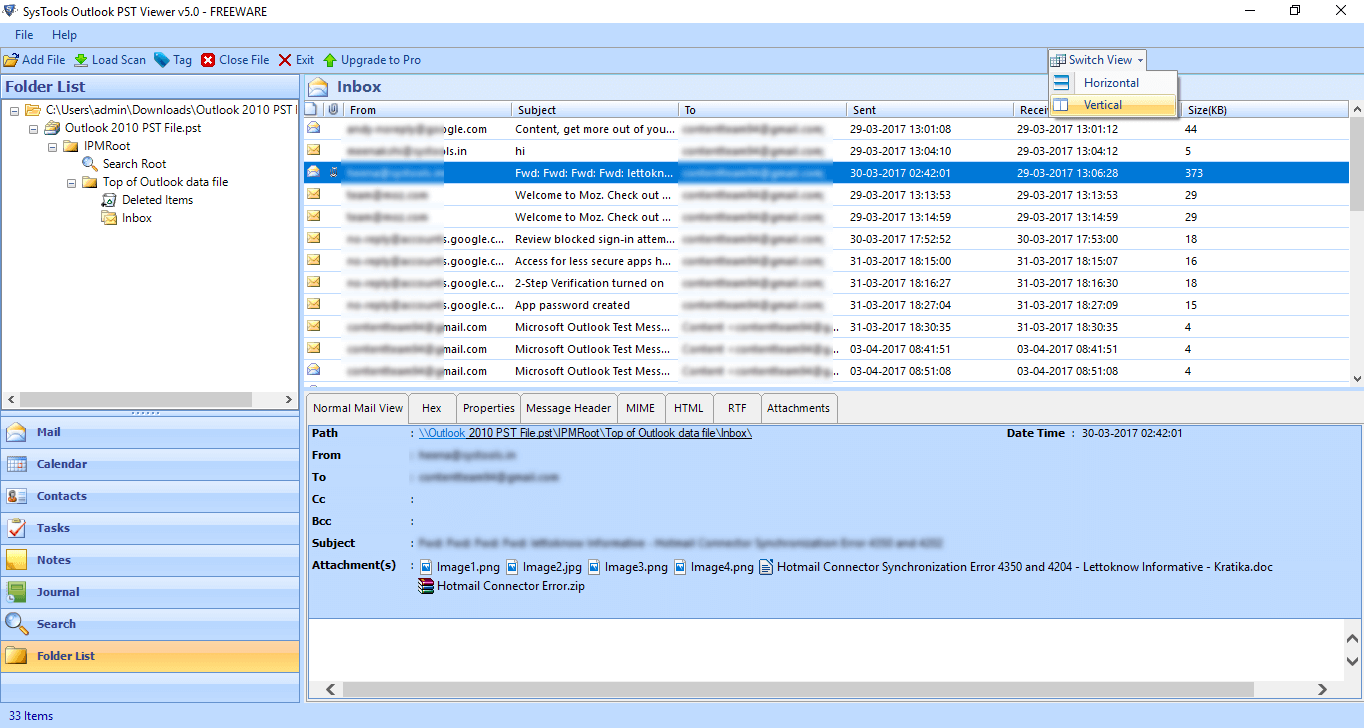 Read More:
How to Open PST File in Outlook 2019, 2016, 2013 Version?
Follow the steps to open saved PST file in Microsoft Outlook version 2019, 2016, 2013 without the need for an email account:
Step-1: Open Outlook >> File >> Open & Export >> Open Outlook Data File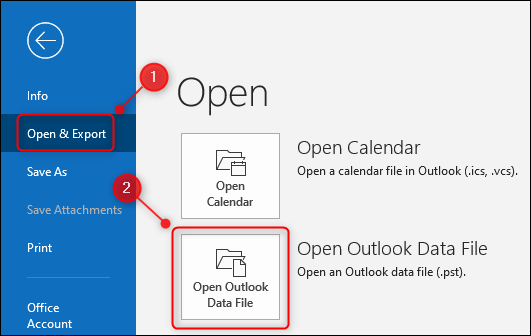 Step-2: Browse Saved PST File from Windows System Drive and Click OK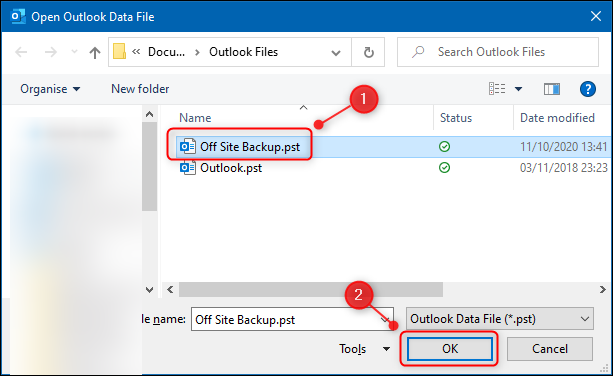 Step-3: Saved PST File will Show in Outlook Data File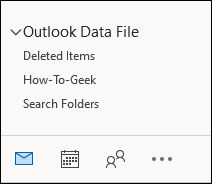 Conclusion
Microsoft has some restrictions on data files, such as installing the Outlook required in the Windows OS to open PST files. To overcome these limitations, choose an automated solution. Choose the best free solution to open PST file without Outlook 2019, 2016, 2013 installation on Windows 10, 8, 7.