Outlook
How to Access .pst File From Multiple Computers without Outlook?
Raj
| Modified: February 10th, 2023 | 5 Minutes Reading
Microsoft Outlook is an eminently utilized email client across the universe. Users prefer this due to its enriched functionalities. It stores a large amount of users data like emails, journals, tasks, etc. Mainly, Outlook 2019, 2016, 2013 stores its complete data in the PST file format. But often users require to access Outlook PST from several computers.
In these circumstances, users start searching for an efficient solution to resolve their issue. So, we took this issue into consideration and come up with this comprehensive article, to let you know about the smart solution for how to access .pst file from multiple computers. Hence, to know more about this, simply go thoroughly to the complete blog. Get a quick look:
How to Access .pst File From Multiple Computers Manually?
Below here, we are going to disclose the manual way to resolve an issue properly. To perform the method, users can utilize OST files, which are offline editions of the PST file. Otherwise, users can copy a PST file and utilize the copies on several computers.
So, if you want to execute this approach so, you have to repeat it to keep the PST copies synchronized. To do so, we have mentioned the steps below. You have to follow all the instructions adequately, for implementing the process. Let's get started:
Workaround #1: Synchronized Offline Versions of PST Files
Initially, choose Tools and E-mail Accounts. Then, you have to select View or change existing mail accounts. Hit a click on Next option
Now, hit on Microsoft Exchange Server utility and click on Change
Then, choose More Settings and Advanced tab. Now, you have to choose the Offline Folder File Settings option
Here, input the path to where you require your Offline file in the File field and hit on OK. This will automatically set up your Offline file
Lastly, choose the Tools option and then Send/Receive. After that, select Send/Receive All to synchronize your OST file with the server appropriately.
Workaround #2: Synchronize and Copy The PST Files
First of all, hit on File and then New >> Outlook Data File option
Then, click on the Office Outlook Personal Folders File 'PST' and hit on OK
Now, add a name for the precise file in the field of Create or Open Outlook Data File. Afterward, click on Open
Here, you have to input a name that will be seen in the Display Name field and hit on OK
Subsequently, you have to copy the new PST file to a network destination or disk
Hit a click on File and then Import And Export option to proceed further
Choose Import from another program or file option and hit on Next
Choose PST as an option and click on the Next
Alternatively, browse to the personal storage table 'PST' file which you have stored in steps 5 and hit on Next button
Ultimately, click Finish and all of your PST files will be copied. Now, you can repeat as required to synchronize the data between multiple computers.
Access .pst File From Multiple Computers without Outlook Freely
Mainly, the above-stated manual solution having some limitations. So, in this circumstance, it is better to go with an alternative technique which is named as FreeViewer PST Viewer. This utility comes with improved features which makes it unique and efficient in comparison of others.
It has the ability to resolve this common issue such as how to access PST file without Outlook from multiple computers without any hindrance. Though, with the help of this free PST viewer utility, you can easily view and read Outlook PST emails with their associated files in precisely.
So, if you need to access Outlook PST file from multiple systems, so you can install this application into your Windows desktop. You can download it on any system because it does not integrate with any compatibility issue. It extensively supports all enriched and below editions of the Windows OS. Despite this, it also consists of some more amazing features which we will be going to reveal in the oncoming segment. Let's have a look:
Offers a complete review of PST emails together with attachments
Facilitates to view and read Outlook PST emails effectively
The tool permits Hex or PST forensic analysis on the needed file
Easily open and view corrupted or damaged MS Outlook PST
You can explore PST file by using multiple preview options
Also Read: How to Open PST File without Outlook
Steps to Access PST File without Outlook From Multiple Computer
Now, we will be going to disclose the steps to access .pst file from multiple computers. You just have to follow the simple steps to execute the process adequately.
 1: Initially, launch and run the proficient utility into your system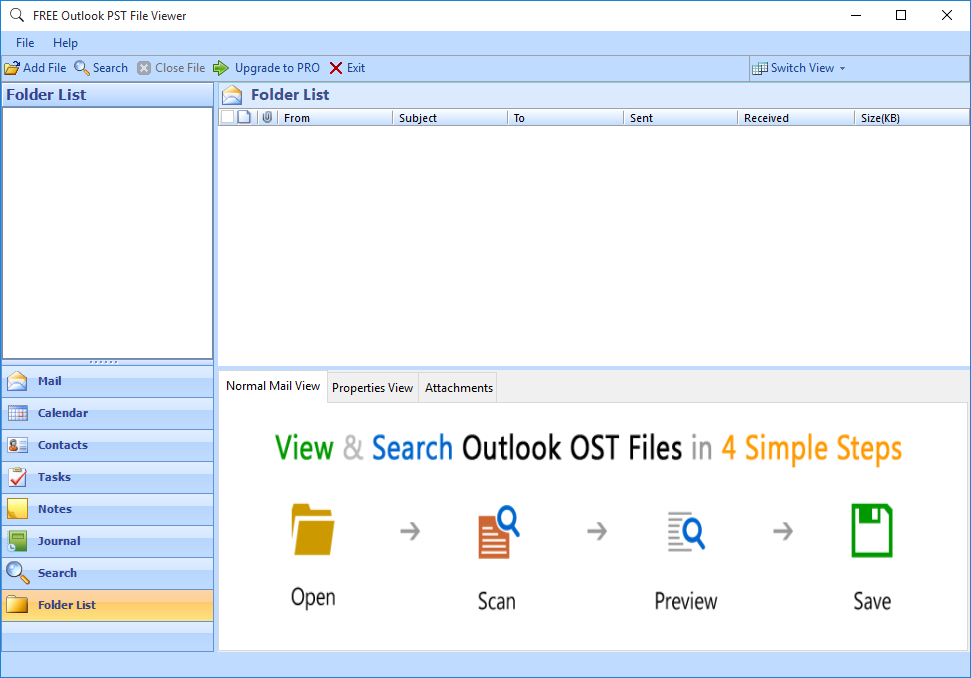 2: Now, you have to provide the file path to open the preferred PST file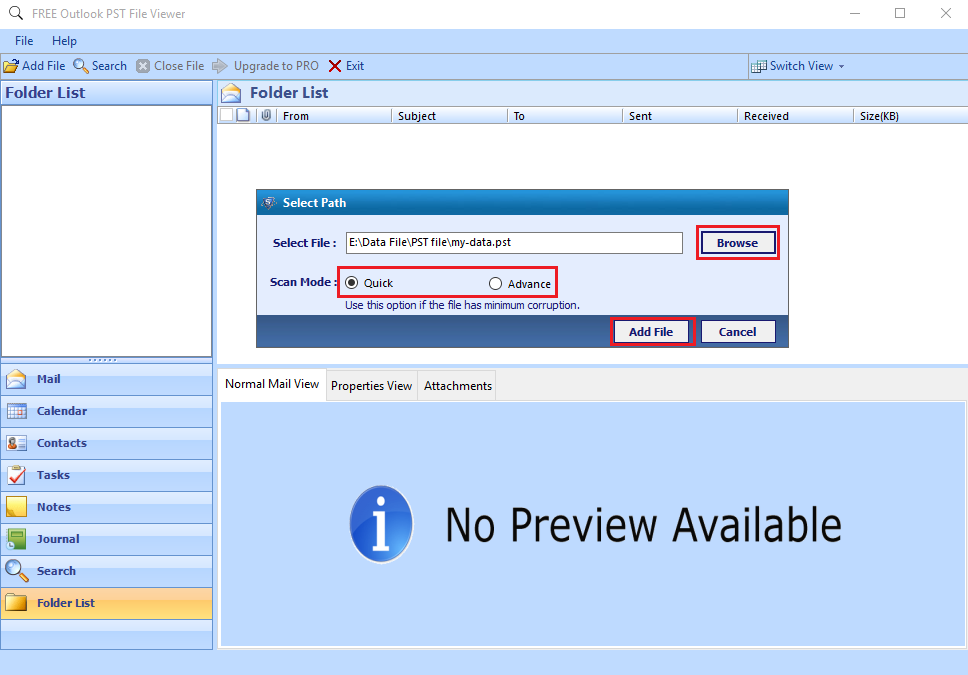 3: Here, the utility starts to read PST file emails with attachments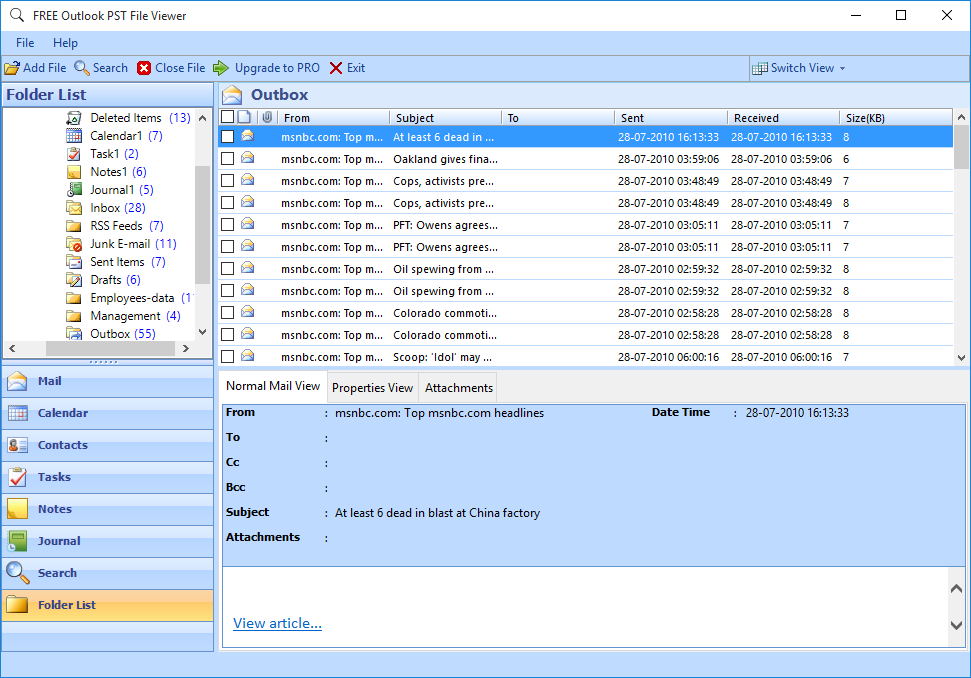 4: Finally, you can view and read Outlook PST file successfully.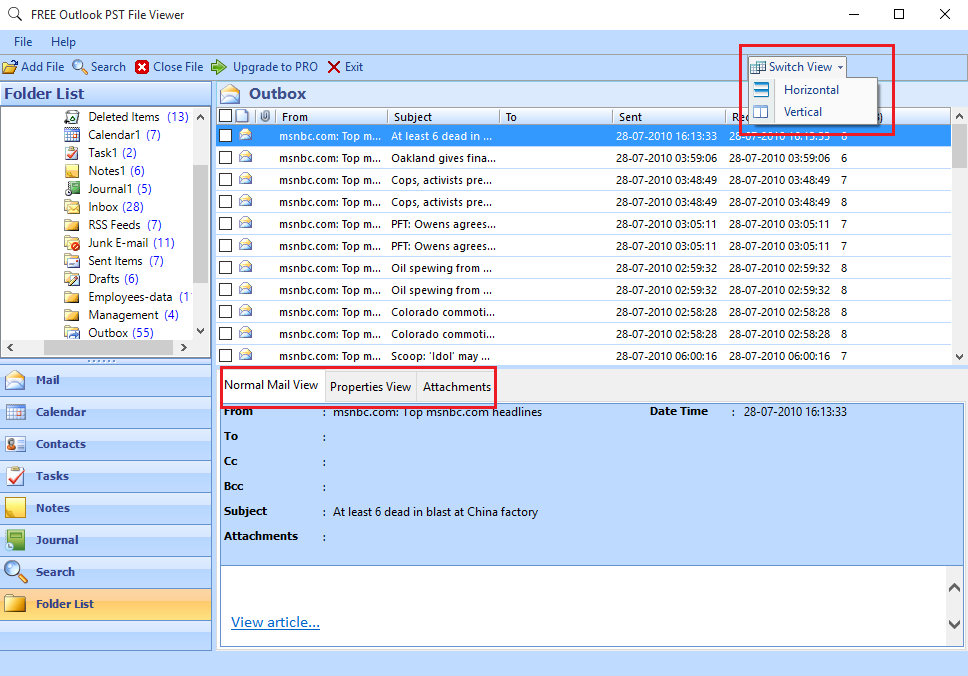 All in All
In this write-up, we emphasized the reliable technique to resolve the issue such as how to access .pst file from multiple computers without Outlook. But the manual technique has some limitations. So, it is highly suggested to go with an automated approach. Conclusively, the choice is yours. But take the decision wisely because a wrong decision can make the whole scenario worst.