Email Header
Email Header Analyzer Tool – Professional Tools to Analyze Message Headers
An Email Header is a piece of crucial information related to the sender, the recipient, the email's route to get to the inbox, and various authentication details. It is also said that the email header is a code snippet in the HTML email document. Sometimes, the emails may be spoofed to mask the sender's identity or can be a type of email phishing. An Email Header Analyzer Tool helps to detect and examine what is wrong with an email, investigators need to forensically analyze its email header first to understand the origin of the messages.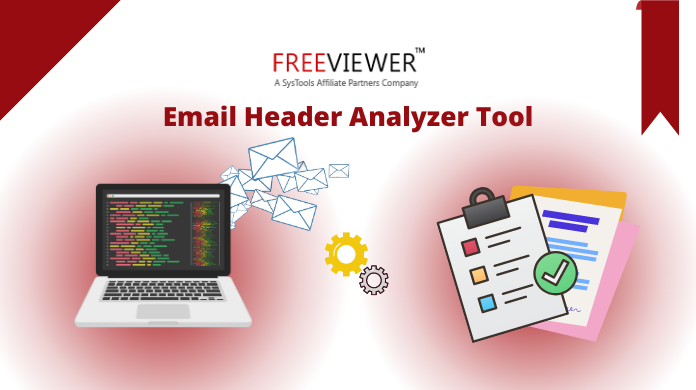 Nowadays, due to an increase in the number of email applications, Forensic Investigators are also facing various challenges. It is becoming complicated for them to investigate emails associated with different platforms manually. However, numerous message header analyzer tools are available to carry out the email investigation process.
But due to budget constraints or various other factors, it becomes difficult for them to choose the best possible solution to perform a thorough analysis of email headers. To overcome these challenges, we have come up with a list of top email header analysis tools recommended by experts.
These applications will help you analyze the message headers of respective email applications in an effortless manner. Additionally, you can also export suspicious emails in court-admissible file format.
List of the Best Email Header Analysis Tools
But before moving further,
Let Us Know the Purpose of Email Headers
Render Information about Sender and Recipient: An email header provides information about who has sent the email and where it has arrived. The attributes which indicate such information are From, To, Date, etc. All of these are mandatory indicators. However, other components of the email header are optional and can differ according to the email service providers.
Prevent From Spamming: The information shown in the email header helps the email service providers to resolve potential spam issues. Therefore, users require email message header analysis tools.
Determine the Email Route: When an email is sent from one computer system to another system, it transfers through Mail Transfer Agent which stamps the email automatically with the information associated with the recipient, time, and date in the email header.
Check Out the List of FreeViewer Email Header Analyzer Tools
In this segment, we are going to discuss some amazing yet reliable Email header analysis tools. One can select and download any of the software as per their email forensic investigation requirements.
1. PST Viewer Pro
Investigators can easily view and examine emails associated with PST file email header analyzer i,e. FreeViewer PST Viewer. The software is a perfect choice for users who want to analyze message headers associated with PST emails.
Moreover, the installation of the Outlook email client is not required to open Outlook PST files. One can easily examine PST data such as emails, contacts, notes, tasks, calendars, etc. directly from the software. The tool also permits the user to analyze email message headers of Microsoft Outlook emails with ease.
The user can also open and view attachments associated with PST emails via Attachments View Mode provided by the software. The software for Outlook email forensics provides different preview modes such as Hex View, Properties View, RTF View, HTML View, etc. to examine emails.
2. MBOX Viewer Pro
If an investigator has to deal with MBOX emails then he/she can make use of the FreeViewer MBOX Viewer tool. It is one of the most appropriate tools to perform email header forensics of MBOX emails along with attachments without any hassle. The software is capable to provide a preview of emails and headers data associated with them.
Also, the tool permits the user to open MBOX files along with their attributes. The software supports MBOX files of various email clients such as Thunderbird, Apple Mail, Eudora, Entourage, Pocomail, Turnpike, etc. One can also work with corrupt MBOX files as the tool is capable to scan the corrupt file and perform MBOX file forensics.
One can also view the email in different styles such as Hex View, Properties View, Message Header View, MIME View, etc.
3. OST Viewer Pro
FreeViewer OST Viewer is a perfect email header analysis tool to examine the message headers of OST file which is disconnected from the Exchange Server. The software allows the user to examine all the OST file data such as emails, contacts, calendars, notes, journals, etc. Moreover, one can also view header details associated with corrupt and password-protected OST files.
The software recovers the data from the corrupt OST file and also decrypts the password-protected OST file. The tool renders multiple preview modes that let you open OST files without Outlook to perform an in-depth email header forensic analysis seamlessly.
The preview modes provided by the tool are MIME View, RTF View, HTML View, Message Header View, etc. Moreover, one can easily open and view OST emails without any email client dependency.
4. EML Viewer Pro
To analyze the email header of an EML message file, one can rely on FreeViewer EML Viewer utility. The software allows the Investigators to open emails associated with EML files along with the attributes. The tool provides support for EML files of multiple email clients such as Thunderbird, Windows Live Mail, Outlook Express, etc.
Moreover, Forensic Investigators can perform in-depth email header analysis via the tool in just a few clicks. The tool is also integrated with multiple preview modes to help you open EML files such as Message Header View, MIME View, RTF View, Attachment View, etc. There is no chance of data loss or security breach issues while working with the tool. To work with the tool, email client installation is not required.
5. MSG Viewer Pro
Sometimes, the investigators need to deal with MSG files to carve evidence from the emails. In such a situation, one can opt for the FreeViewer MSG Viewer tool as it's one of the best email header analyzers so far for MSG files.
With this utility, the user can examine MSG emails along with attachments. There is no need to install the Outlook email application to open MSG files in Windows. The user can also view MSG emails in different styles via MIME View, Properties Views, HTML View, RTF View, Message Header View, etc.
Users can trust this tool as it protects data from security or data loss issues. The user interface of the tool is very easy-to-use and work with. The speed and performance of the tool are just unbeatable.
Dig In Here to Know About Advanced Email Header Analysis
When Forensic Investigators have to perform a high-level investigation of emails to carve evidence accurately, then the need for advanced and reliable message header analyzer tools arises. Thus, in this section, we are going to introduce two versatile and feature-rich tools to carry out the forensic process in a seamless way. Let's quickly go through some advanced email header analyzer tools.
6. MailPro+
When it comes to previewing, searching, and exporting emails from multiple email applications then MailPro+ is the perfect tool for you. This software comes loaded with various useful features that make it one of the best message header analyzers. You can add email data files exported or generated from multiple email clients. Thus, you don't need different solutions or software to analyze email headers from different email applications. This functionality eliminates the dependency of having multiple applications just for email header analysis on your machine.
Along with this functionality, the Email Header Analyzer also offers Search functionality that will not limit you to just examining message headers. You can perform two types of searches on your email data i.e. General and Wildcard Search. The user interface of the tool is easy-to-use which makes it seamless for forensic investigators to work with it.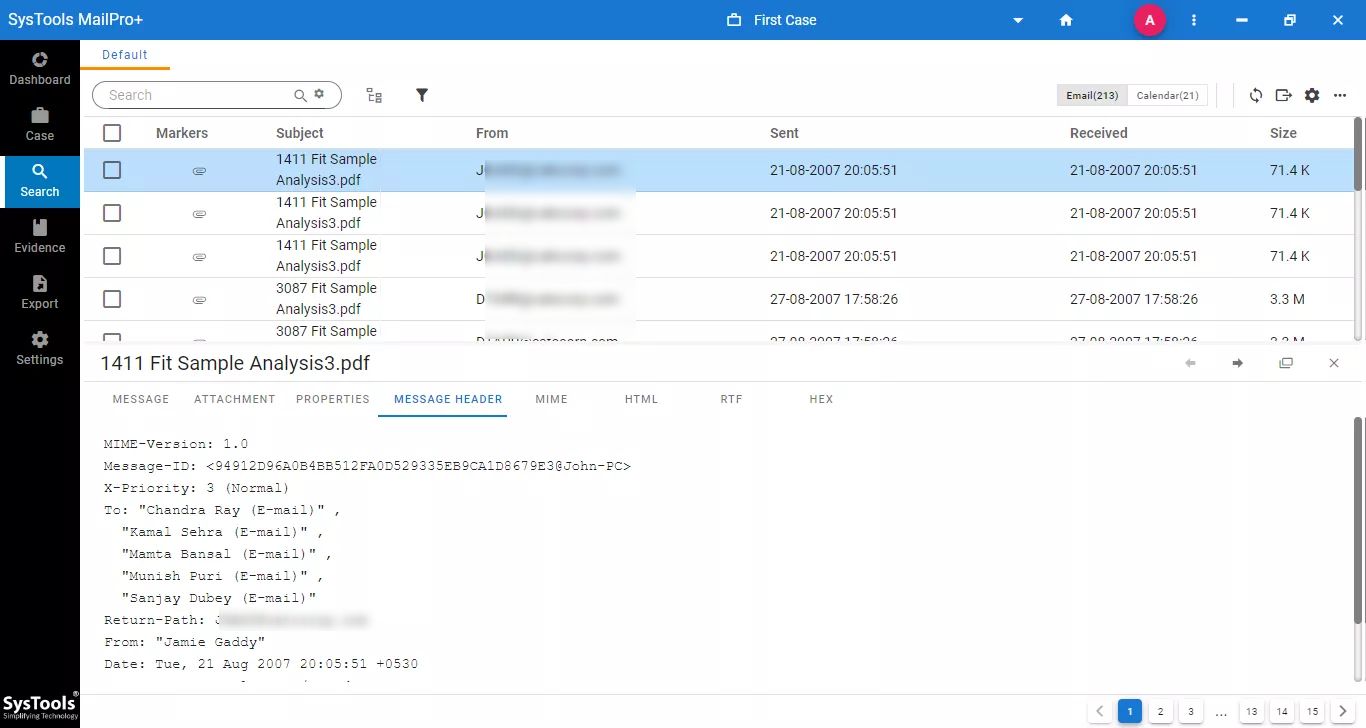 7. MailXaminer
To perform the investigation of digital mail in an efficient and organized manner, one can opt for the Email Examiner Tool. The software is perfect a way to carry out investigations in a simplified way with accurate results.
The tool is capable load email messages from 80+ email clients. The main USP of this email header analysis tool is that you can also load email data not only from desktop-based clients but also from cloud-based platforms like Gmail, Office 365, Google Workspace, Zoho Mail, or any other IMAP-supported clients.
The tool is also integrated with the Advanced Case Management facility which makes it easy for the examiner to handle the case. Some of the top features of this application include multiple views for thorough email analysis including Message Header view, in-depth analysis of emails, and extracting evidence from emails in multiple file formats like PDF, PST, EML, etc.
Furthermore, this message header analyzer tool offers so many other advanced search options that make this software a one-stop solution for every data forensics expert. If you consistently face the need to forensically examine emails and need an advanced solution that fulfills all your needs, this should be your go-to solution. You can contact the expert team for any assistance and get a free trial of the application.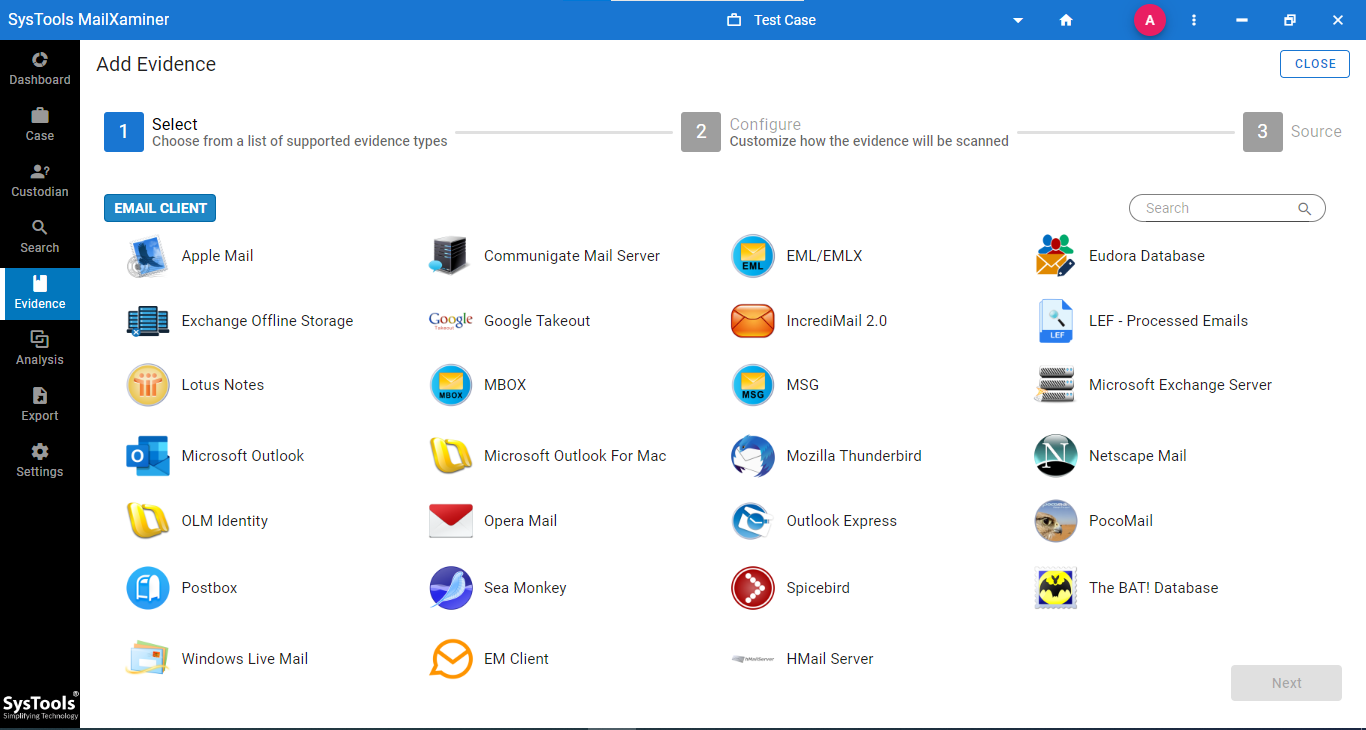 Conclusion
Now, we finally know the purpose of email headers & along with the best email header analyzer tool. Now, we hope that now users have a clear image in their minds & know all the best tools for email header analysis for different file formats. Users can select any one of them to get the desired results.