Outlook
Extract Contacts From PST File With and Without Outlook
Raj
| Modified: February 2nd, 2022 | 4 Minutes Reading
PST is a Personal Storage Table file that comprises personal user information of Microsoft Outlook 2019, 2016, 2013, etc. It contains email folders, calendars, contacts, tasks, and other data items. However, there come times when users uninstall the Outlook application or want to access Outlook data from any other platform.
In such cases, it becomes essential to export data from Outlook. But, still, several Outlook users have no idea about how to do this.
So, today we have come up with this article and here we are going to discuss how to view and extract contacts from PST file using different techniques that work.
So, let's begin! First we will discuss the professional approach to extract contacts from PST file and then we will go towards the manual technique to solve the request.
Different Ways to Extract Contacts from Outlook PST File
Basically there are two ways to resolve this issue. We have both the ways in an elaborated manner to have a clear glance on the problem. Below the methods are listed:
Techniques 1: Extract Contacts from PST Without Outlook
If you have uninstalled Microsoft Outlook and ended up with having a PST file then, you can also view and extract contacts from PST file. An advanced and trustworthy software to extract PST file Without Outlook including emails and contacts even without MS Outlook installation on the computer.
The software allows the users to save the contacts to CSV or VCF file format. Moreover, it has the capability to extract contacts even if the browsed Outlook PST file is corrupted or damaged.
The best part about this software is that it supports to view the contacts of PST files generated in Outlook 2019, 2016, 2013, 2010, 2007, 2003, 2002, and 2000.
Working Steps of the Software
1. Install and launch the software. Click on Add File button
2. Hit the Browse button and navigate to your system location where your PST file saved and add the file
3. After this, the tool will load a preview of entire data items saved within the PST. Click on Export
4. From the Export Options window, choose CSV or VCF file format as per your need.
5.Click on Browse and select a destination location for the resultant file and click Export.
The process will begin right after this and once it gets completed you can access the resultant contacts file from any supported application.
Whether you are moving to a different platform or generating regular backups of all your contacts, if Outlook application is installed in your system. And when you extract contacts from Outlook, it saves a copy of your contacts in a CSV file by default.
So, if your contacts are saved within Outlook and you want to extract them then, follow the steps below to do this:
Also Read: Best Approach to Explore Outlook PST Files with Multiple Modes 
Techniques 2: Extract Contacts from PST File Using Outlook
1. Launch Microsoft Outlook in your PC and click on the File tab

2. Choose Open & Export option from the opened menu list and highlight Import / Export in Outlook 2013, 2016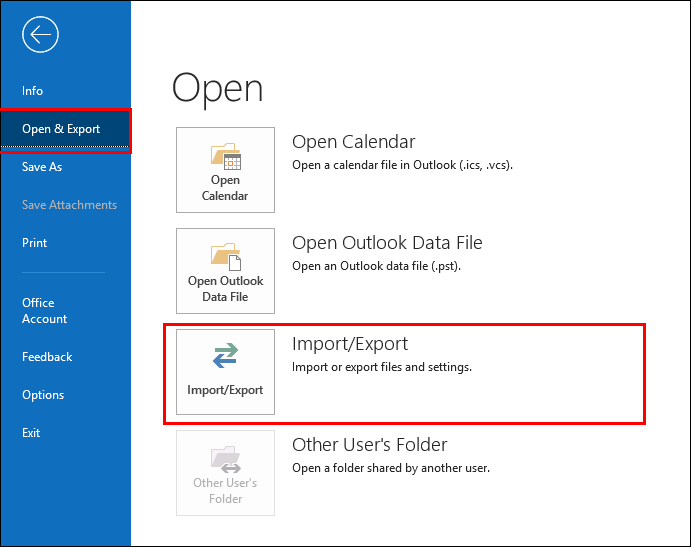 Note: The location of the Import/ Export option varies in different versions of MS Outlook. You can find this option in following locations as per your Outlook version:
If using Outlook 2007, click on File >> Import and Export
If using Outlook 2010, click on File >> Info >> Options >> Advanced >> Export
3. Select Export to a file option. Click Next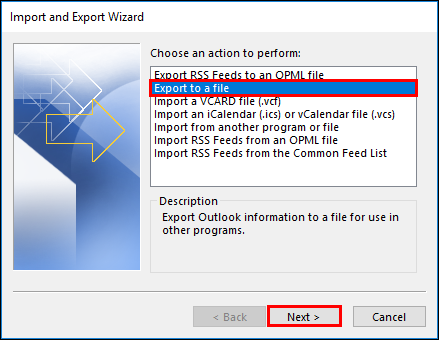 4. Select Comma Separated Values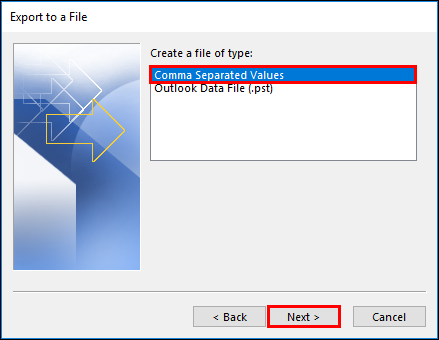 5. Here, in Select folder to export section, choose Contacts folder that is within your account. Hit the Next button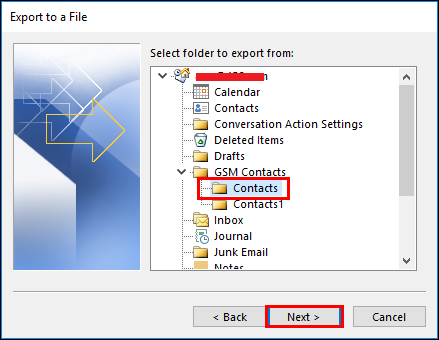 6. Click on Browse and enter a name for your file. Click Next
7. After this, navigate to the location where you want to save resultant contacts in your computer. Click Next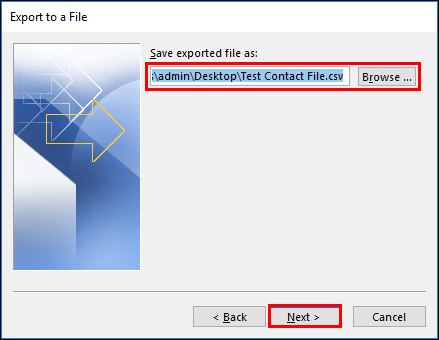 8. Hit the Finish button to begin extract contacts from PST file process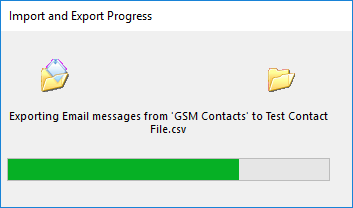 Note: Microsoft Outlook will not display and prompt any notification after finishing procedure. So, when the process will get finished, the Progress wizard will disappear from the screen.
9. Navigate to the location where the resultant CSV file is saved on your computer and you can open this file with Excel to make sure if the contacts are extracted successfully.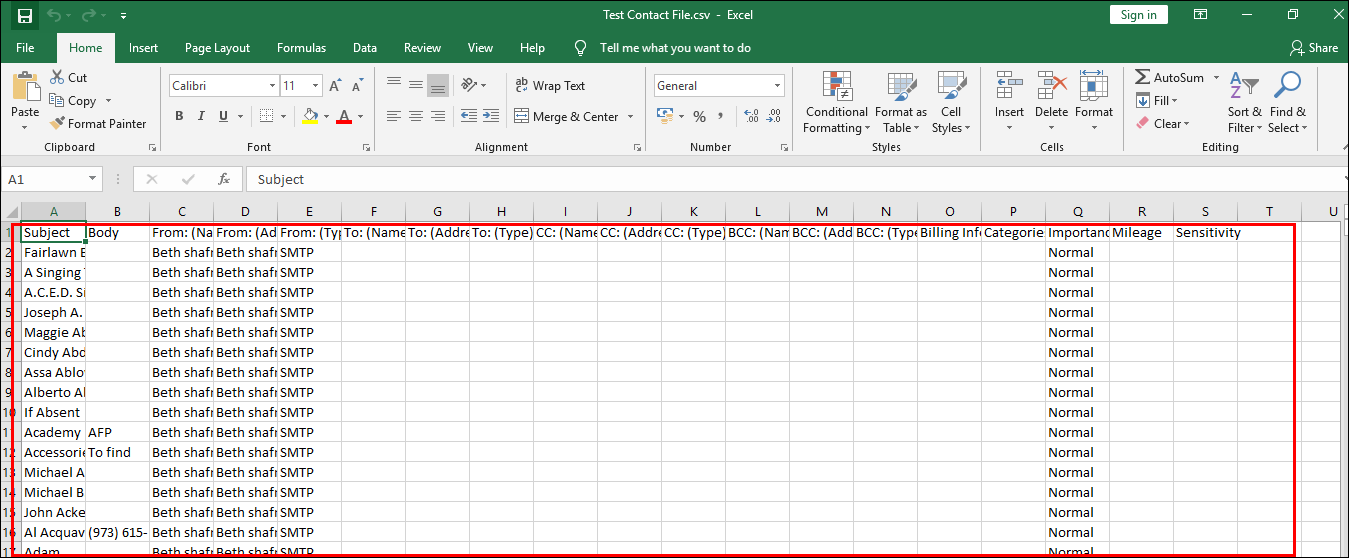 Read More:  Extract Calendar from PST File
Summing Up
So, this is how you can extract contacts from PST file in a couple of clicks without making so much effort and complexity. Now, you can extract contacts with and without Outlook 2019, 2016, 2013 application. If you're using the recommended software then, you can directly extract PST contacts even without installing Outlook or any other application. The software is completely secure to download and it does not conflict with other programs installed on your system.