File Conversion
,
Outlook
,
Outlook Tips
Create ICS File from Outlook Calendar Using Manual and Automatic Method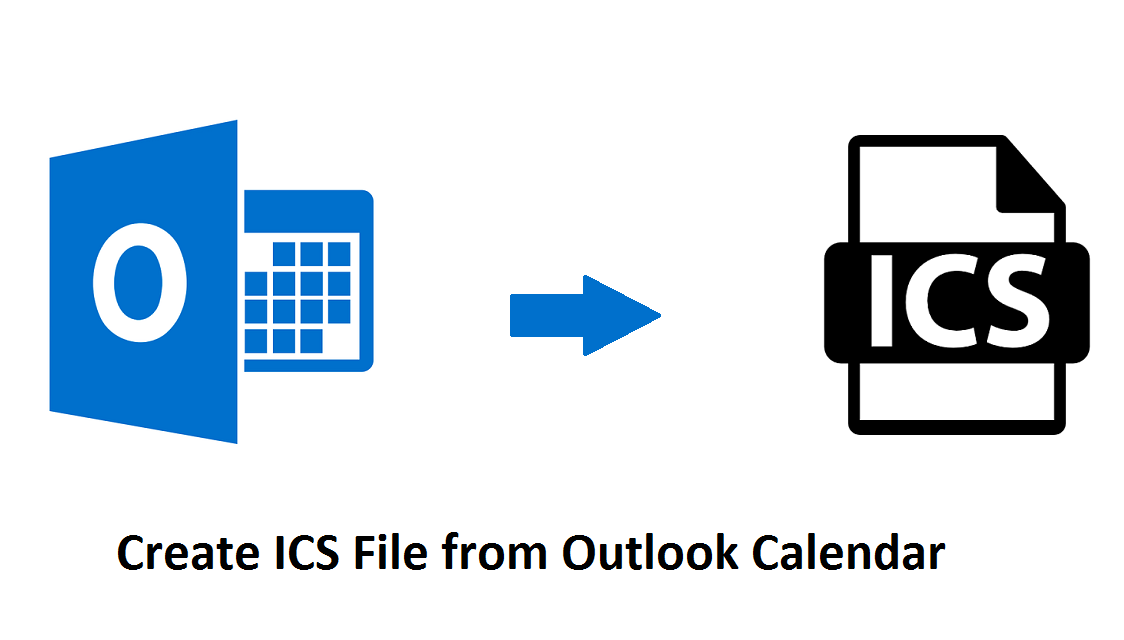 If you need to save your Outlook calendar as an ICS file format, then your request will be met here. In this blog, we will discuss the whole process of how to create ICS file from Outlook calendar. Keep reading and get the satisfied solution.
There are many circumstances when a user needs to convert some formats to another. Likewise, users try to make the ICS file from MS Outlook calendar at the time of requirement.
Before discussing the solution for creating ICS file, let's know about ICS file and its benefits.
ICS is the file extension for the iCalendar file. This type of file contains all of the items you can find on a calendar such as the start and end dates of events, description, etc. All of these details are in the clear and are therefore used by several email and calendar programs.
Manually Create ICS File from Outlook Calendar
Run Outlook on your system and find the calendar and click on it.
From the My Calendar menu, which opens in the left-hand area of ​​the screen. Select the Calendar you want to export.
Now click on the File option and choose Save Calendar from the menu.
Save the file with a name, specify the name, and select iCalendar Format as the new format for the calendar from the Save as type drop-down box.
Once you have chosen the ICS format, click the More Options option.
In the Save As dialog box, find the date range and select a specific number of days from the drop-down menu, or just select the entire calendar.
Click OK to continue.
The next option you see in the Save As dialog box is Detail. In the column next to Detail you need to provide all the specific details that you want in your newly converted calendar. These options from the detail menu are self-explanatory and available in different variants depending on the needs of the user. These options and choices only include availability filters such as Free, Busy, Out of Office, etc., Limited Details, and Full Details. Select them accordingly.
Now the third option available in the Save As dialog box is Advanced. It displays two options: "Include details on items marked private" and "Include attachments in calendar items". Both options have check boxes. Check the box as per your requirement.
When you are done with all of the options, click the OK button to continue.
You'll return to the previous screen where you saved a new calendar, specify a location, and click the Save button to complete the process.
How to Make ICS from PST File Without Outlook?
What if you have PST file that contains calendar data? Don't worry Outlook PST Export tool will help you to create ICS file from PST without Outlook. This software is 100% safe and easy to access even by a novice without having strong technical knowledge. It is capable enough to create ICS file from Outlook calendar on all Windows OS versions such as Windows 10, 8.1, 8, 7, etc.
The software supports creating iCal file from Password-protected as well. Moreover, it supports both ANSI and UNICODE type PST. It gives freedom to add PST fil of any Outlook version such as Outlook 2019, 2016, 2013, 2010, etc. The tool is powerful enough to make ICS file from multiple PST files at the same time.
Before start the process, you need to download the software and install it on your any Windows OS system. Afterwards follow the below given instructions to perform this task.
Steps to Create ICS File from Outlook Calendar (.pst) are as follows;
Step 1. Launch the tool and add PST files having calendar entries.
Step 2. Preview added items and select folder to continue.
Step 3. Select ICS format from the multiple export options.
Step 4. Choose location where you want to save the ICS file on your system.
Step 5. Click Export button and analyze the live conversion process.
Once the task is complete, you can access your ICS calendar file from the selected location and access calendar data in any application and device.
Bringing It All Together
As we all know, ICS is the standard file format for storing calendar data. This file can be imported into almost all popular email applications and mobile devices. Likewise, most of the users are looking for a solution to create ICS file from Outlook calendar. So here we have mentioned two methods you can use to make ICS from Outlook calendar. Now choose the methods that suit you best.