Email
,
Gmail
,
Microsoft Office 2016
Cannot Import Outlook 2016 Emails to Gmail: Resolved
If you reading this article, it means you are also unable to export MS Outlook 2016 messages into Google Mail account. Don't be sad! There are various free ways that can transfer desired mails to preferred Gmail account without taking any headache. Therefore, in this write-up, we are going to explore all the methods used to import Outlook 2016 emails to Gmail along with pictorial representation.

Import Your Microsoft Outlook 2016 Messages Into Gmail Webmail
Before starting the mail migration, prepare the Google Mail account by enabling the IMAP option. For this, go through these instructions.
Step 1: Go to your Gmail account, click on Gear icon and select Settings as shown below.
Step 2: Move to Forwarding and POP / IMAP section and select the radio-button corresponding to Enable IMAP option.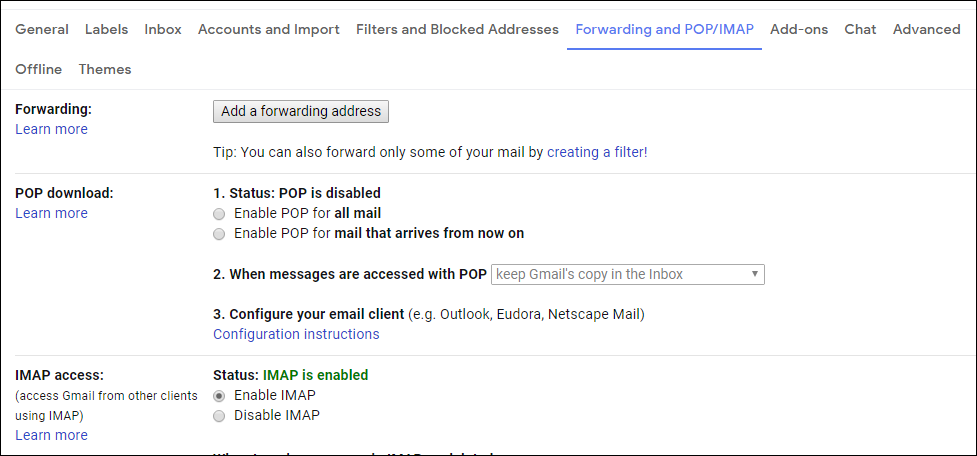 Once you have done this thing, then go to your Outlook 2016 application and perform the further steps.
Guide to Import Outlook 2016 Emails to Gmail
With a new account setup update in Outlook 2016, it becomes so smooth to configure any webmail account. Within steps, one can setup Gmail account in MS Outlook. Now, make sure that two-step authentication is disabled in Google Mail account for hassle-free configuration procedure.
Step 1: Initially, start your Outlook 2016 application on Windows environments. And click on File and opt for Add Account option.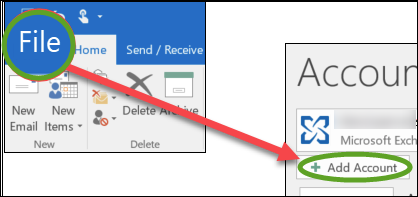 Step 2: Now, enter Gmail email address and hit the Connect button.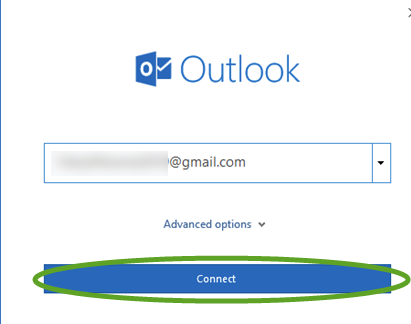 Step 3: The page redirect to Google Sign-in page. Here, you need to enter the password of the Google Mail account and click on Sign-in to continue the process.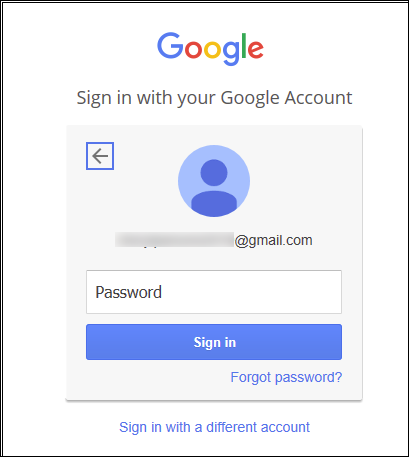 Step 4: To finish the account setup task, click on Done. Finally, the Gmail folder display on Outlook pane and we can import Outlook 2016 email to Gmail.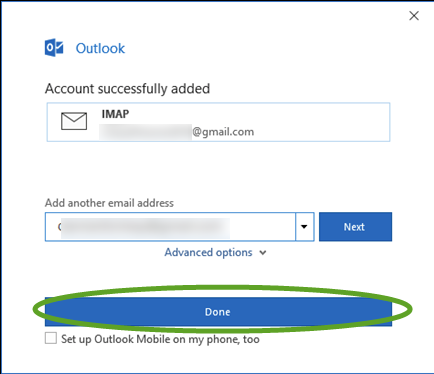 Step 5: After that, go to configured Gmail account and right-click on the Inbox folder. Then, to create a folder, click on New Folder.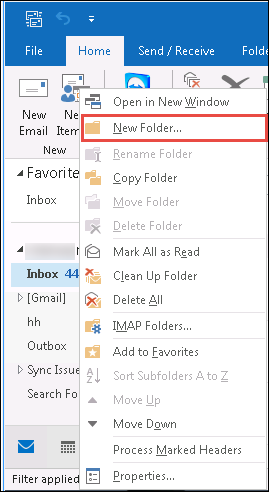 Step 6: Provide a name to New folder and save it.

Step 7: Go to the Outlook Mail folder & right-click on it. And, select Copy Folder option.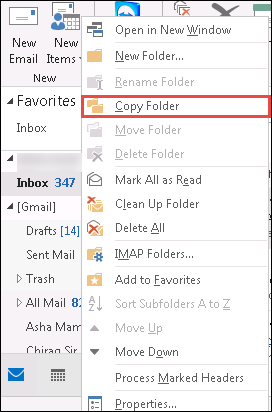 Step 8: Now, select the newly created folder and click on OK.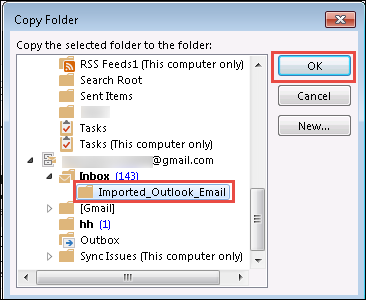 Step 9: As soon as you clicked on the button, the Outlook 2016 emails get imported in Gmail account.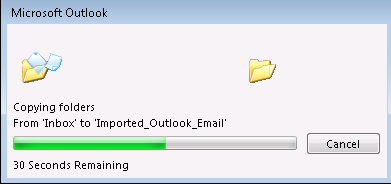 Step 10: You can now remove the Google account from the Outlook and login through Browser.
Step 11: In Gmail account, you can view the folder in which you exported the Outlook 2016 emails. Click on that folder and access the emails.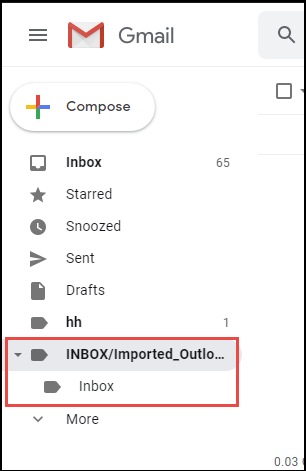 A Simple Way to Import Outlook 2016 Emails to Gmail
The above method can work well, but, Outlook application installation is a must. However, there are various scenarios where user only have Outlook 2016 data file i.e., Personal Storage Table and wants to import its email in personal Gmail account. In that situation, you cannot use account synchronization method. In such cases, Outlook to G Suite Migration tool can work. It is an ideal way to import .pst emails into Gmail account without the assistance of Microsoft application.
Download Free Outlook to G Suite Migrator
In fact, there is a date filter functionality whose motto is to import the emails of a particular time interval in desired Gmail or G Suite account. Moreover, the bulk amount of Outlook data such as emails, contacts, and appointments gets migrated to multiple Google Mail account in a single attempt. As a result, it is an all-in-one solution to import Outlook 2016 emails to Gmail account.
Hope!! All these methods helps the user lot during Outlook 2016 email migration into Google Mail account.