IMAP
How to Migrate Emails from One Gmail to Another Account?
Raj
| Modified: April 1st, 2023 | 6 Minutes Reading
In today's era, a lot of users depend on Gmail accounts to manage their data personally and professionally. Gmail is one of those famous accounts which has been used by more than 99% of the population. Here, users properly save their entire data including emails, contacts, calendars, mailbox folders and other data. Even Gmail gives us 15GB of additional storage space to Google Apps to store documents, contacts, sheets, slides, forms, and many more. However, many times it also happens that there is a problem like hacking or spacing issues in Gmail account. At that point, users usually migrate Emails from one Gmail to another.
Furthermore, if we talk further, there are many reasons to export Gmail emails to another Gmail account. And, it is also useful for users who want to free up their storage space by moving Gmail emails to another Gmail account.
In this write-up, we are going to discuss a freeway as well as the paid way to export the emails instantly without facing any issues.
User Queries Related to this Migration
Hi, I'm Ross. I was working on a particular Gmail account from last 3 years and now there are lot of emails present in my account and I am thinking to transfer them to another Gmail account. This is because it is taking up a lot of my storage space. Does any solution exist that can help me to transfer emails from one Gmail account to another?
I'm Susain, my team was using same Gmail account but due to managing same account in different devices. It's getting full day by day, so being an admin I've decided to provide different accounts to the member. For that, I am looking for a way to migrate all the Gmail emails to another account. But the main concern is to complete this migration process in less time otherwise it will hinder the work productivity. So, if anyone knows about batch migration, please suggest some solution. Thanks in advance!!
Just like these users,  we got multiple other users in our forum who are looking for a reliable way. So, let's focus on the top approaches that can be used to perform this migration.
Migrate Emails from One Gmail to Another Manually
To move Gmail emails to Gmail account, you have to go through the process –
Enable POP Server for Gmail Account
By enabling POP Server in old Gmail account, you can fetch emails from old Gmail account to a new Gmail account. Here are the steps for this –
First you need to Login to old Gmail Account.
Open the Settings option.
Select the Forwarding and POP/IMAP Option.
Enable the POP option for all emails in the POP download.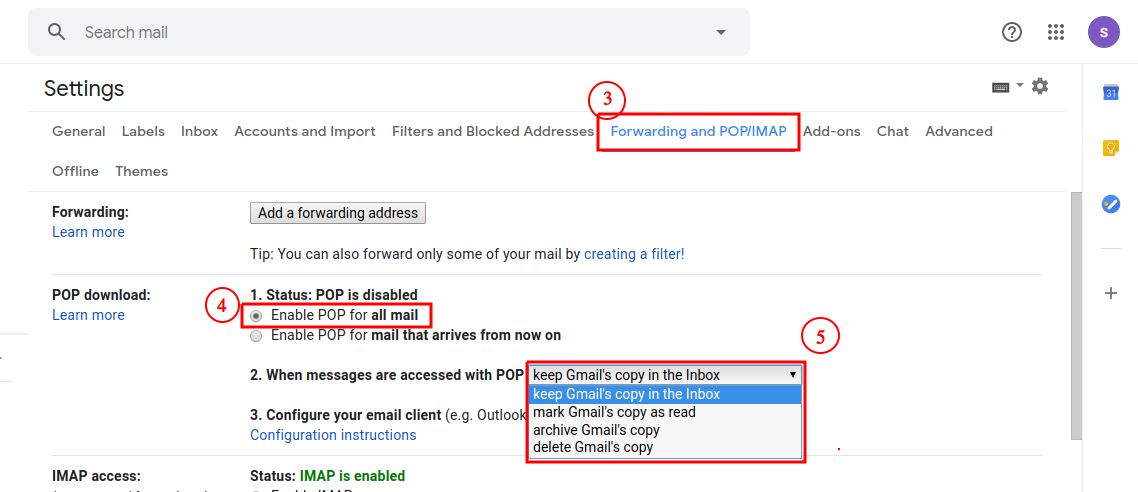 Select the "Save copy of Gmail to inbox" option.
Choose what you want to do when another account retrieves the email.
Click on the the Save button and sign out of the old Gmail.
Import Emails from Old Gmail to New Gmail With POP Settings
Once you enable POP in old Gmail account, it is easy to import emails from old Gmail account to the new Gmail account. Below are the steps to transfer emails from one Gmail account to another Gmail –
Start your new Gmail.
Go to Settings option(gear).
Click on the Accounts and Import Option.
Select the Add a Mail account under check mail from other accounts.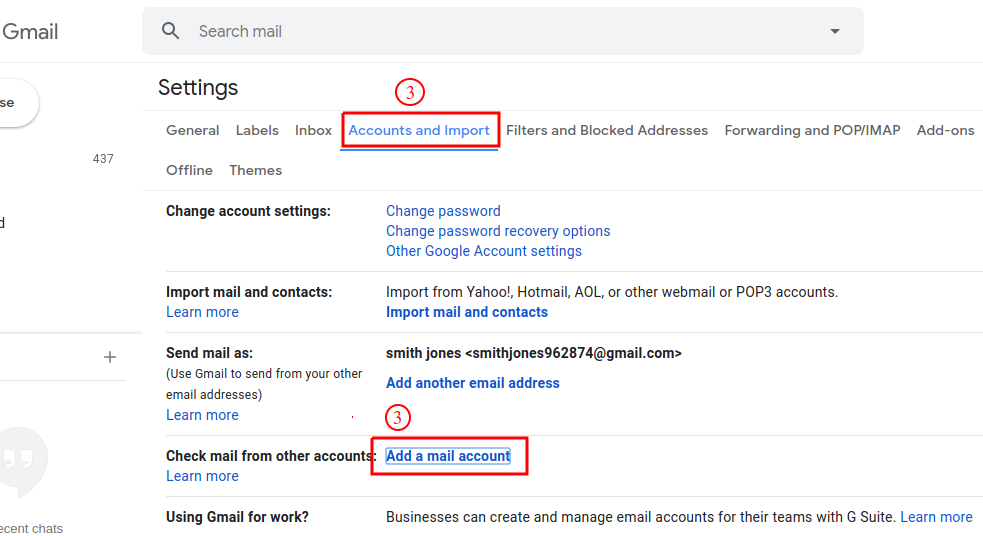 Type the old Gmail address and Press the Next button.
Enter the password of old Gmail account. Choose the pop.gmail.com & port 995 under POP Server.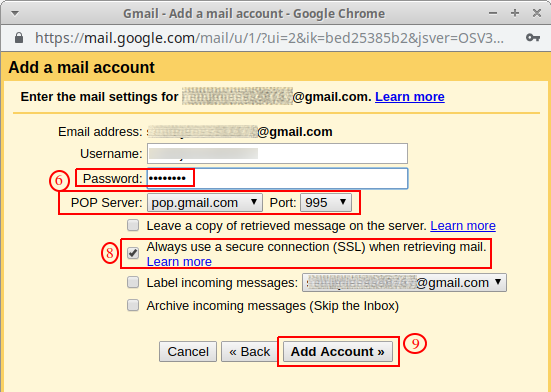 Uncheck Keep a copy of retrieved messages on the server.
Check Use a secure connection when retrieving email.
Click on the Add Account button.
Provide the new Gmail account details and click Finish.
Alternate Solution to Migrate Emails from One Gmail to Another
The above method seems to be a little confusing and non-technical users are unable to understand the process. Therefore, novice users keep searching for an easy solution as they are not satisfied with the manual solution. They can go with FreeViewer IMAP Migration Tool which is very simple to understand with its common steps. It also offers direct migration from one Gmail to another Gmail account without limiting the database.
Furthermore, while transferring all emails, the overall data consistency and hierarchy of files and folders is maintained. The software also provides date range filter option to migrate emails of a particular period. Once the migration is done, it will automatically generate a summary report at the end.  Because this tool is a smart tool that allows you to easily transfer emails from your old Gmail account to another. This tool also allows you to transfer emails from Yahoo to Gmail without interruption.
Steps to Transfer Emails from one Gmail Account to Another
Download the professional migration tool in your existing Mac OS system.
From the panel, choose Gmail as the source IMAP account and enter the credentials of your one Gmail account, Validate it.
Then, from the destination IMAP account choose Gmail, and enter details of another Gmail account. And, validate it.
There, from the Add option, you can easily add one or more accounts and map them accordingly.
After that, choose Advanced Settings. Finally, click on Start Migration and the email migration process will start automatically.
In the end, it will generate a successful migration message on the screen.
In Conclusion
To migrate emails from one Gmail to another is literally a complicated task and users may face various problems. Alternatively, talking about both manual as well as professional solutions in the above sections. We felt that the expert recommended tool would surely satisfy the needs and requirements of the users. After all, the mentioned manual solution is quite complicated to use and will consume a lot of time and effort of the users. Hence, we suggest you to use professional tried and tested tools to prevent any data loss.