IMAP
How To Do Zoho Mail to Office 365 Migration? Solution!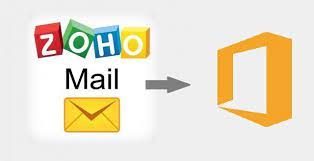 Are you planning to do Zoho Mail to Office 365 Migration? Here, you will get a complete guide to instantly migrating emails in bulk quantity.
Zoho Mail has come with the most unique feature and has quite created its existence in the market. All because it offers multiple integrated features to the users. Zoho Mail provides better and advanced features that have been utilized for better functioning of the data. One of the best collaboration platforms that have been used for small businesses.
But still, when a person is managing their medium-scale and large-scale businesses, at that time, it is not possible for them to manage their data through Zoho Mail. Since, while finding a solution that can be matched with the user requirements is Office 365, it is one of the known productivity suites. Office 365 can easily manage their entire business infrastructure and scales up the data with better business operations.
Users usually prefer to move to Office 365, all because it is a cloud-based platform that provides more storage space. Let us start the process for complete Zoho Mail to Office 365 Migration.
Also Read: Rackspace to Office 365 Migration
Free Way – Migrate Email From Zoho to Office 365
Here, first, you need to export Zoho Mail to PST, and then import those files to Office 365.
Step 1: Export Zoho Mail to PST
Log in to your Zoho Mail account.
Go to the settings and choose the Import/Export option.
Select the Export option from where you need to choose a folder.
Then, select the required number of email messages.
Click on the Export button and the export process will start automatically.
In just a few minutes, you will receive the .zip file.
Hence, now you need to extract the .zip file and it will be extracted out in the EML format. Just open those files in Outlook. And, then export the PST file from Outlook.
Step 2: Import those files to Office 365
There are different options to import the data, you can use the Network Upload option or you can use a tool to import PST to Office 365.
Expert's Solution For Zoho Mail to Office 365 Migration
Most manual methods are available on the Internet but that does not mean, users will be able to convenient results from them. Plus, if it's done, then it may take much amount of time for the complete migration. So, it is better to use the solution that is already tried and trusted by most professional experts. We suggest you use FreeViewer IMAP Migrator Tool to migrate emails from Zoho Mail to your Office 365 account.
Moreover, the software can easily handles a large amount of data without imposing any size limitations. It also provides multiple features inherited in it that match the customization and needs. Download the Zoho Mail to Office 365 Migration Tool for Mac OS and starts the process.
How to Migrate Email From Zoho Mail to Office 365? – Steps
Read the mentioned steps and easily do the complete migration:
Launch, install, and run the mentioned Migration Tool in your existing Mac OS system.
Then, from the source IMAP account >> choose Hostname as Zoho Mail. And, enter the login credentials there. Validate it.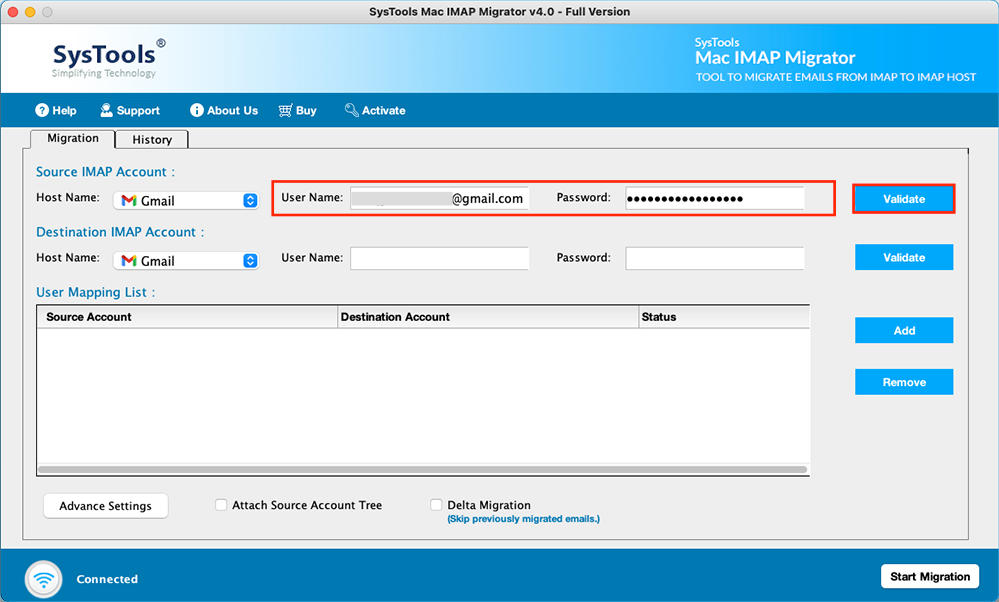 Go to destination IMAP account >> choose Office 365 and enter login details. Validate it.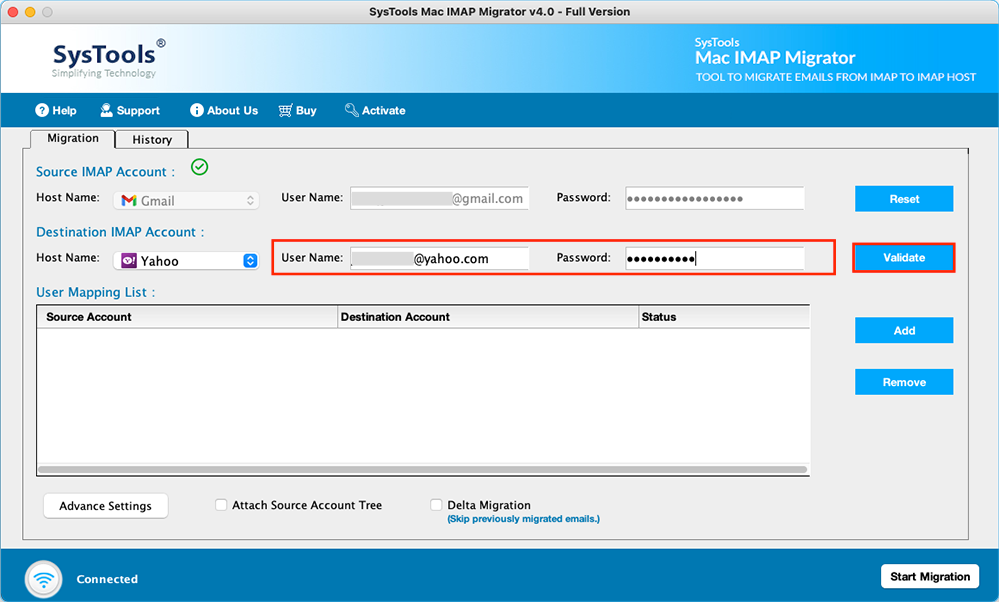 Once validated, click on Add button to add more accounts.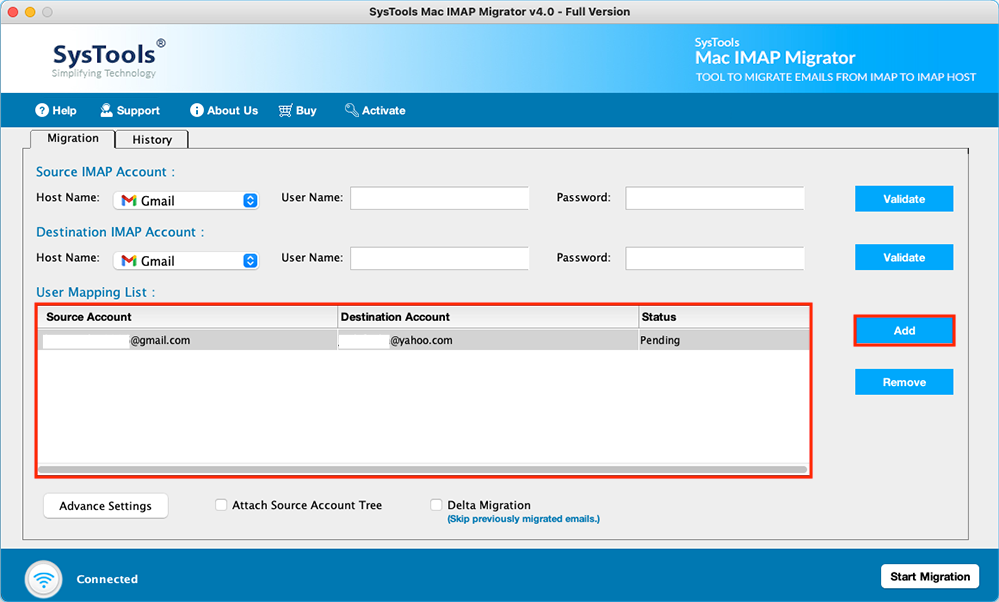 You can go to Advanced settings, and carry out the emails from the Date Filter option.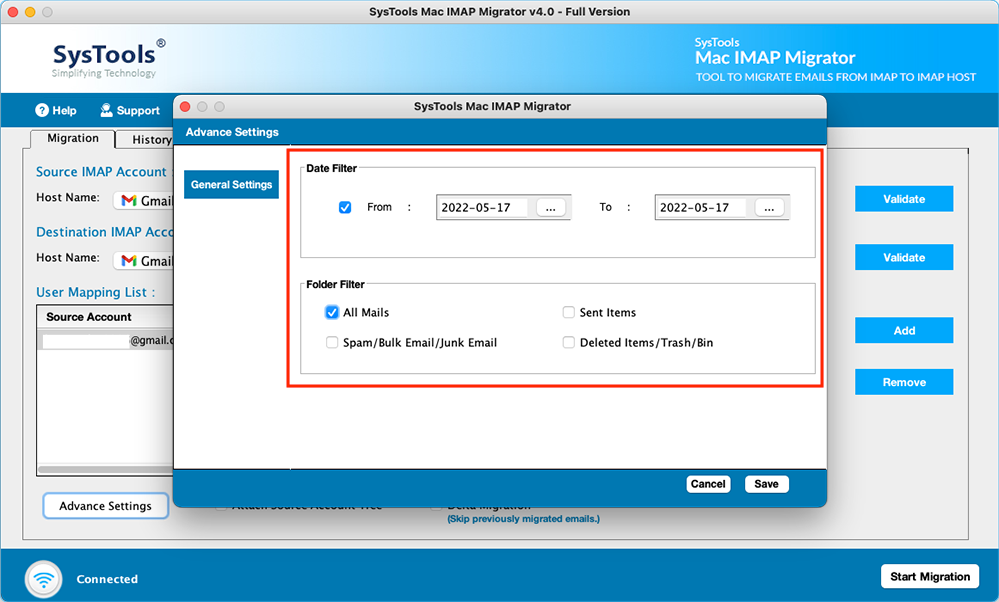 Also, use Delta Migration to migrate only the skipped emails.
After that, click on Start Migration and once it did, you will see the final migration message on the screen.
Click on View Report and see the Conversion Report there on the screen.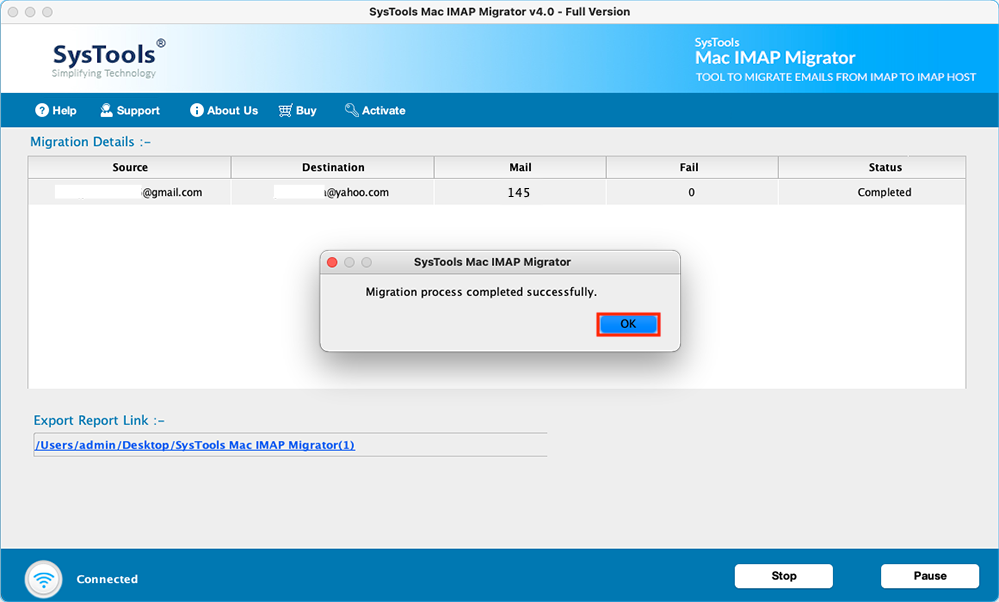 Features of the Migration Tool
Some characteristics of the Migration tool have been described here:
Instantly migrate emails from entire Zoho Mail mailboxes to Office 365 in bulk quantity.
Date Range Filter option to carry out the emails of a particular duration.
Include emails from all folders such as Inbox, Trash, Sent Items, Drafts, and others.
Maintains the hierarchy of all the files and folders and the original file structure is also managed.
Migrates the data from Zoho Mail to multiple other email clients or applications.
Runs on all the previous as well as the latest versions of Mac OS such as Mac OS 12.0, Mac 11.0, Mac 10.8, and others.
Does not require any kind of extra installation to continue with the migration process.
In The End
Hence, the entire process has been clarified for Zoho Mail to Office 365 migration both manually as well as professionally. Instead of using the manual solution, it is better for you to utilize the mentioned tool to migrate emails from Zoho Mail to Office 365 instantly with no more issues. For more information, you can anytime connect with our technical experts.