Google
,
Outlook
How to Import PST into Gmail to Enhance the Workplace Productivity
Admin
| Modified: 2019-10-16T10:24:23+05:30 | 6 Minutes Reading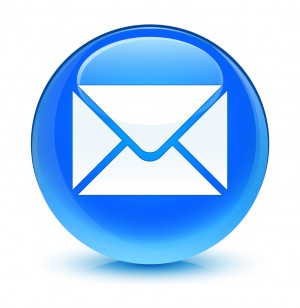 Are you searching for a simple solution to import PST files into Gmail account? If the answer is yes then, certainly you are on the right solution page. Here, we are going to introduce you with some eminent ways to import Outlook PST file into Gmail or G Suite account quickly and seamlessly. So, let's start with a brief overview of PST and Gmail.
Short Note On PST & Gmail Account
For PST to Gmail migration, it is important to know about the Outlook data file and why users need to import PST contacts, emails, calendars into personal Gmail account.
Know About Outlook PST File
In computing, Personal Storage Table (PST) is a proprietary data file of Microsoft Outlook used to store the copies of emails, calendar events, and other items. Majorly, it is of two types – ANSI & UNICODE PST. Most commonly, the PST files are utilized to store archived data items while OST files maintain the offline availability. On the other hand, Outlook data file i.e., PST is importable in nature.
Quick Glance on Gmail Account
Gmail is a free webmail developed by Google that provides users with a gigabyte of storage space. With the help of Gmail mailbox, users can also access Google Calendar, Google Docs, Google Sheets, Google contacts, Google Sites and much more. Moreover, being a online mail app, it is easy to access the messages at any time on any device. This is the reason user wants to export PST to Google Gmail free account.
What's More – Gmail is a powerful email service while comparing it with Microsoft Outlook. It is so because Gmail offers the universal availability of the database with limitless space to save the data and it incorporates low-hassle add-ons. Due to all these reasons, Outlook users may want to import their PST files into Gmail account. Now, the question is how to import PST into Gmail? To get the answer to this query, check out the below section of this article and migrate Outlook emails, contacts, and calendar in Gmail free account.
Techniques to Migrate Outlook PST File into Gmail
Well, we can perform this PST to Gmail Import task by two different ways;
Method 1: Import Outlook to Gmail Via. GSMMO Utility
Method 2: Migrate Outlook PST File to Gmail Via. PST to G Suite Migration Software
Make sure you follow the instructions carefully to avoid any kind of data loss. Both the workarounds are described in detailed manner.
#1. Use GSMMO Technique to Import PST into Gmail
G Suite Migration for Microsoft Outlook or GSMMO (Previously known as GAMMO) is a free tool provided by Google to migrate and open Outlook .pst files in Gmail or G Suite user account. It can import messages, contacts and calendar entries from Outlook data file (.pst) to desired Google Apps or Gmail account.
Note: Microsoft Outlook installation must be installed into the system. Otherwise this tool shows the following error and cannot work.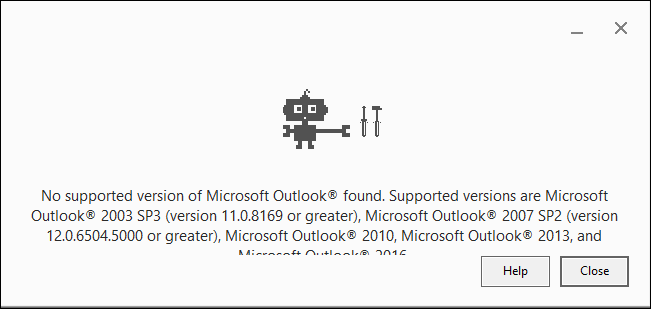 Now, in order to use this G Suite Migration for Microsoft Outlook to export .pst to Gmail / G Suite, follow the below-mentioned steps:
Full Guide for PST to Gmail Migration Via. GSMMO Tool
Step 1. First, download and install the G Suite Migration for Microsoft Outlook tool on your computer from its official website as shown in the screenshot.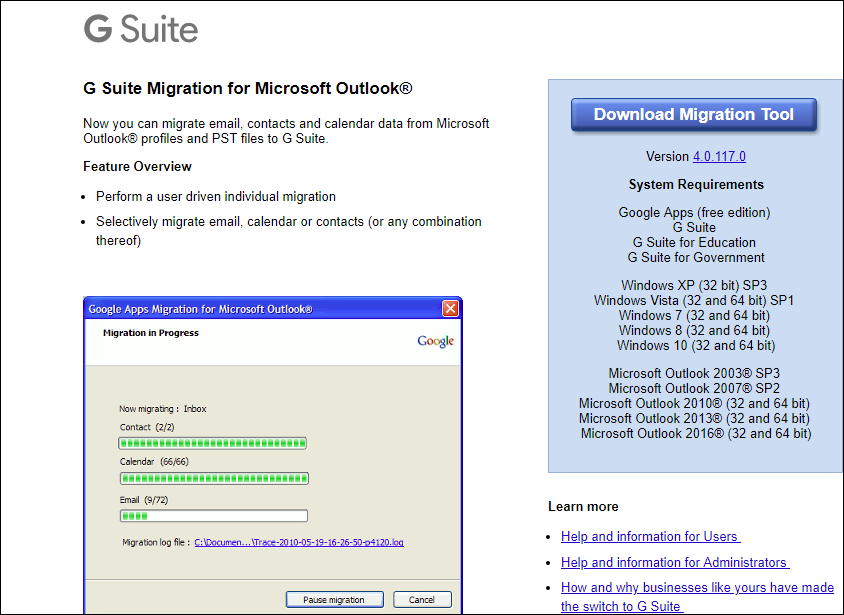 Step 2. Then, launch GSMMO application.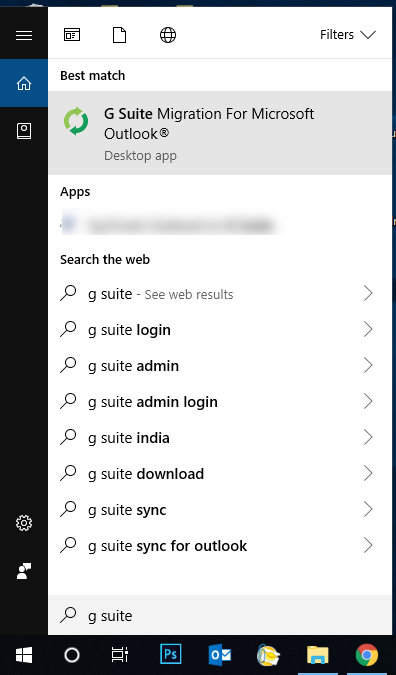 Step 3: Afterward, enter your Gmail account ID and hit the Continue button.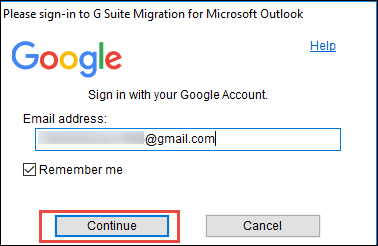 Step 4. Select the Gmail account in which you want to import the PST file.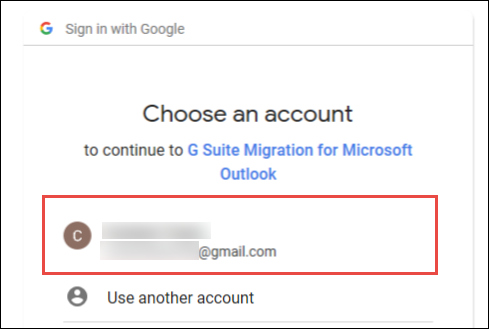 Step 5. Now, click on Allow to grant the permission to the tool for migration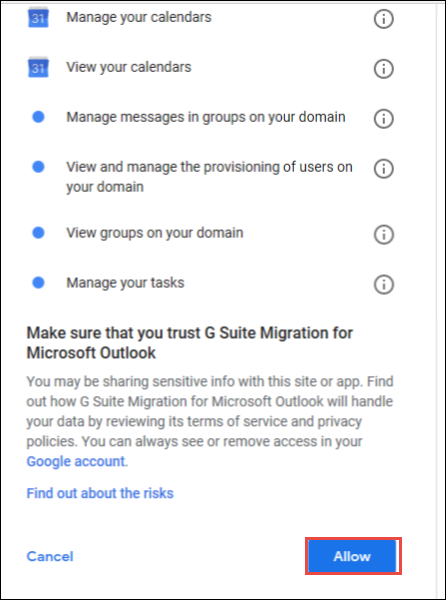 Step 6. Highlight 'From PST file..' option and choose the PST file to which you want to transfer. Click on Next button.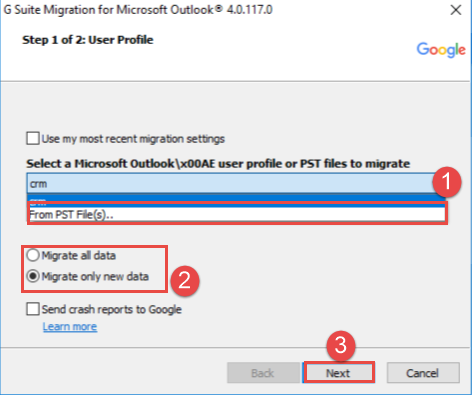 Step 7. After this, you can customize the migration procedure according to your need and click on the Migrate button. Here, you select Outlook email Messages, Contacts, and Calendar for the export task.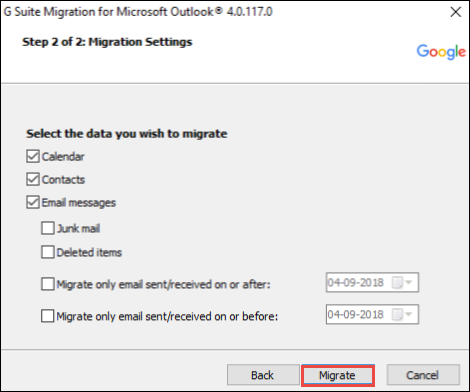 Step 8. The tool will display a complete ongoing progress on the screen.
Step 8. Once the migration process gets completed successfully, a message will pop-up. Click OK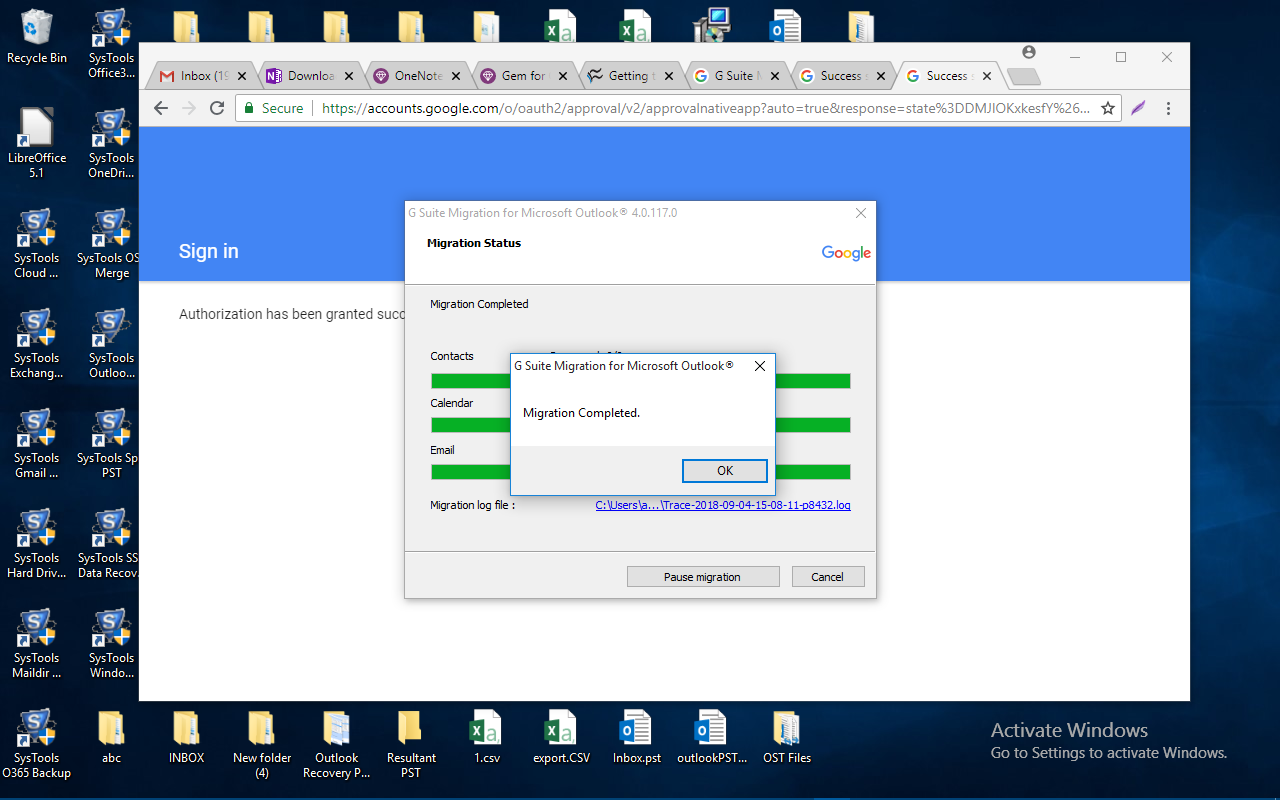 To verify the above process, open your Gmail account and check if all the PST items are imported.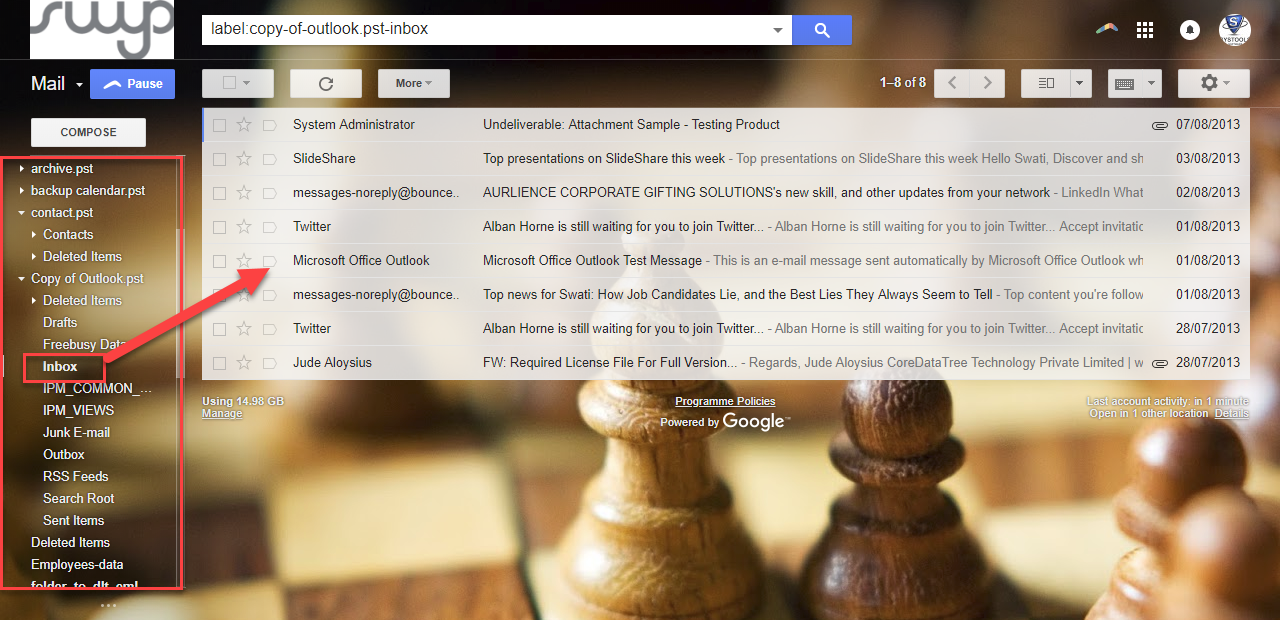 #2. Import PST into Gmail Without Outlook Via. Smart Utility
As the manual technique to export PST into Gmail requires MS Outlook installation to perform the task and there are several other limitations of it. Thus, we recommend users to take help from an incredible application i.e., Outlook to G Suite Migration Tool. It can import emails, contacts, contacts group, calendars from Outlook PST to Gmail free account and Google Apps account. It is capable enough to export the multiple PST file into Gmail account even in the absence of Microsoft Outlook application.
Moreover, one can move .pst files into multiple Gmail accounts in one shot without any error. With this utility, user can copy every information of Outlook messages such as FROM , TO , DATE , SUBJECT , MAIL TEXT into Google Mail account. Besides this, the emails of INBOX , JUNK E-MAIL , OUTBOX , DELETED ITEMS , DRAFTS , RSS FEEDS transferred into desired G Suite or Gmail account. All in all, it is a one sure-shot solution that can perform Outlook to Gmail or G Suite migration so easily.
Also, the software allows to perform selective data migration to G Suite as it provides the Date Filter option. The best thing about this software is that it supports to migrate PST files of Outlook 2016, 2013, 2010, 2007, and all below versions. Apart from this, You can easily install its demo version here before purchasing it and can follow the below steps.
Download Free Outlook to G Suite Migrator
Steps to Upload PST File to Gmail Account
Step 1: Download and launch Outlook to G Suite Migration Tool.
Step 2: You need to Add PST file Via. Add File(s) , Add Folder(s), and Add CSV option.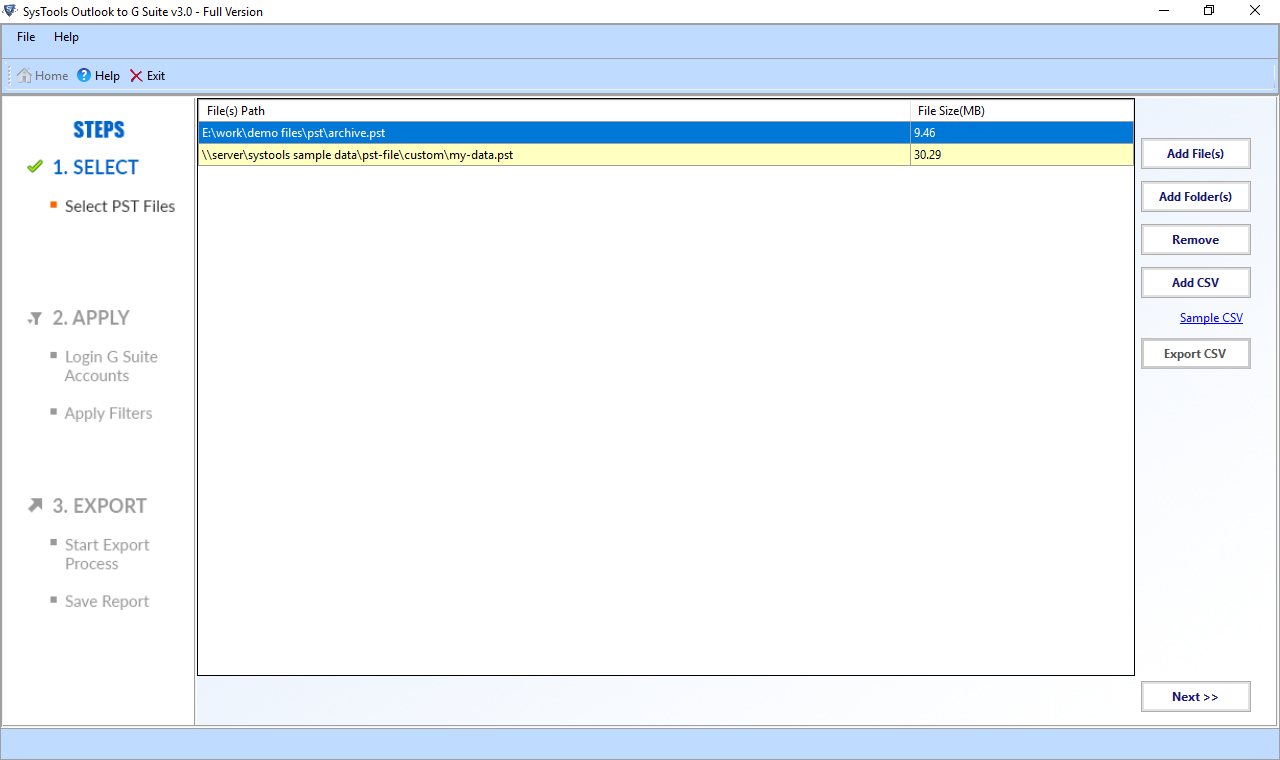 Step 3: Enter the credentials of your Gmail account and validate it.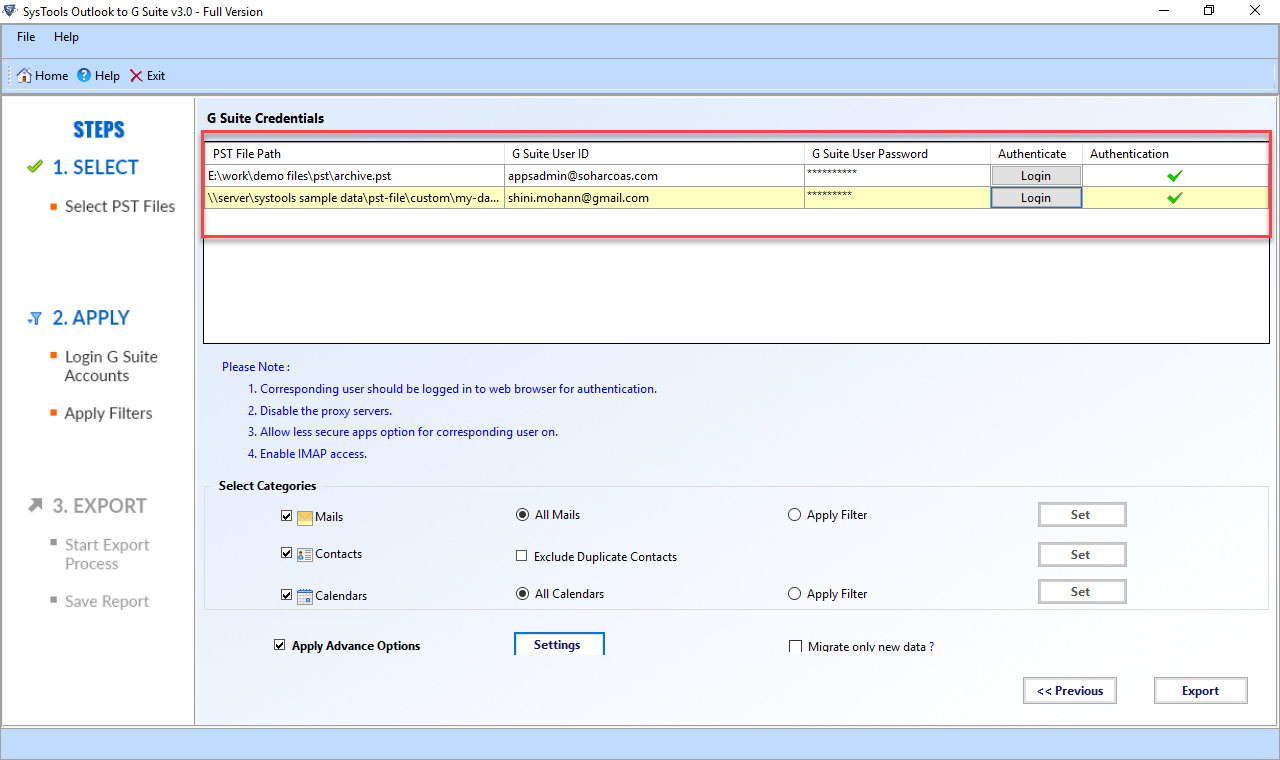 Step 3: Select appropriate Categories: Mail, Contacts, Calendars. Plus, you can opt for date filter for selective ,pst file data migration to Gmail as per the requirement.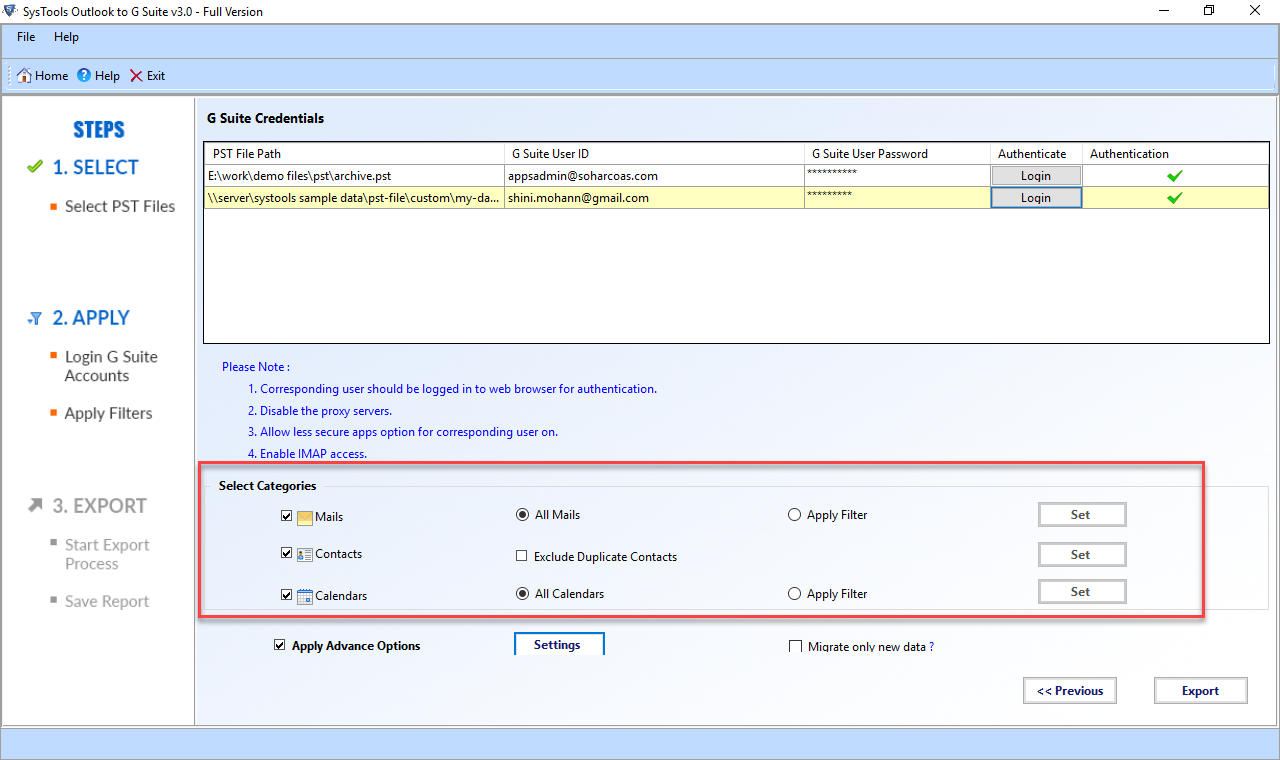 Step 4: Successfully Import PST file into desired personal Gmail account.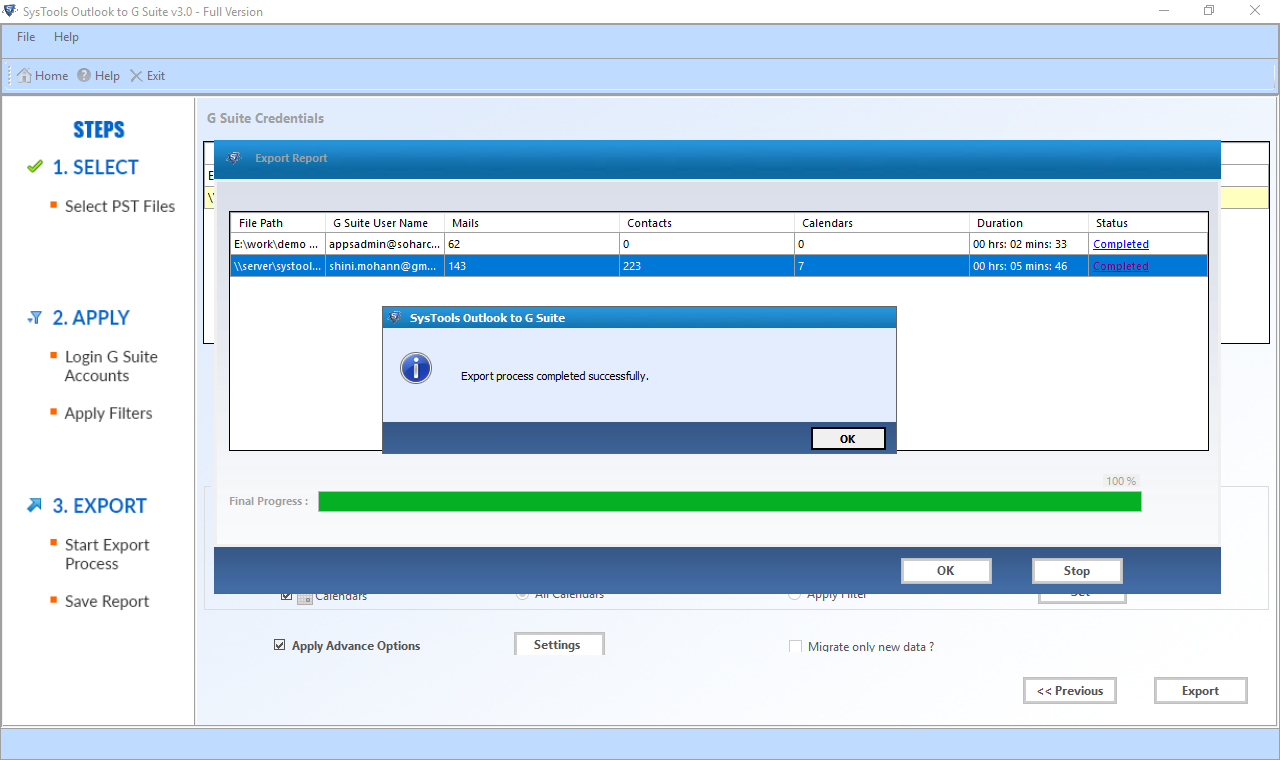 Finally!! Transfer Outlook PST to Gmail Free Account
How to import PST into Gmail without Outlook is one of the most common question asked by several users. In the above article, we have discussed some methods to execute this task in a hassle-free manner. Now, individuals can pick any solution as per their preferences and available time.