How to Unlock PDF for Printing in Simple Way?
Suppose, you have downloaded a PDF file from the internet and you get stuck when you want to print that PDF file. This happens just because the PDF file you have downloaded is secured with owner level protection. This type of situation is very frustrating for many users. Therefore, in such cases, they want to know how to unlock PDF for printing.
However, the main reason behind adding the security in the file is that maybe that file contains some crucial information. Or the owner of the documents wants that file is only accessible to the authorized people. But, many times it is needed to remove security from that PDF file so that it can be easily printed. So, in this write-up, we provided some possible solutions to unlock PDF files locked for printing. But, before that know more about PDF files.
About PDF Files
PDF means (Portable Document File) and it is the most commonly used file format across the world. There are so many reasons due to which users prefer to use PDF file format over the other file formats. Some of the reasons are listed below:
PDF file size is very small with respect to other file formats.
You can add a password to protect the crucial information.
It is viewable and printable on any platform like Windows, Mac OS or Android.
It is easy to access and opened by the web browser or reader
Now, after getting brief about PDF files let's come to our query i.e. how to unlock PDF for printing. The following are methods to resolve the query.
How to Unlock Secured PDF for Printing in Smart Way?
PDF Security Unlocker by Freeviewer is a perfect software to unlock the Owner level restriction without password. This tool never asks for the permission password to remove PDF file print restriction or copy, edit, comment or sign restrictions. This software does not require Adobe Acrobat installation to unlock PDF for printing or any other operation. Moreover, it is also available for both Windows & Mac OS users. The utility supports Adobe Acrobat PDF with 128/256-bit encryption for the unlocking process.
Download Windows PDF Unlocker   Download Mac PDF Unlocker
Manual Steps to Remove Print Protection from PDF File
With the help of Adobe Acrobat users can easily unlock secured PDF for printing. Now to remove the security restriction follow these steps:
Open the PDF using Acrobat Pro DC, then choose File >> Properties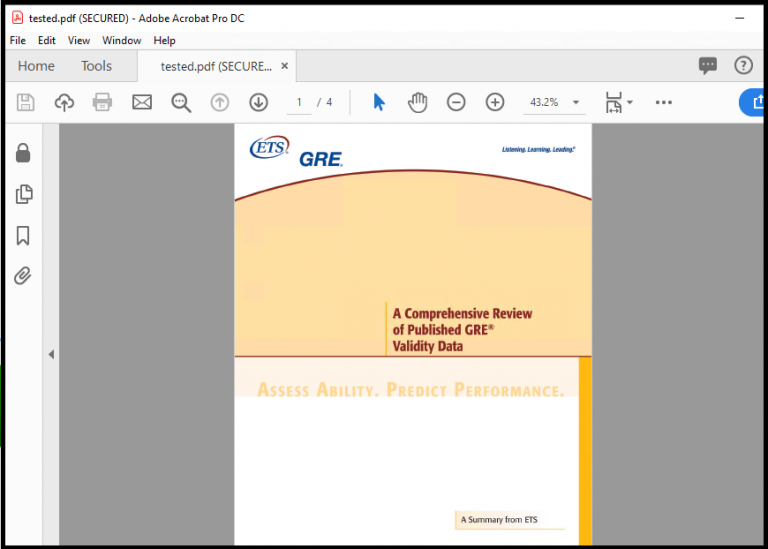 Click on the lock icon on the left side of the screen on click Permission Details
Now, click on Security method box, then select No Security option from the drop-down option
Then, enter the permission password & click on OK button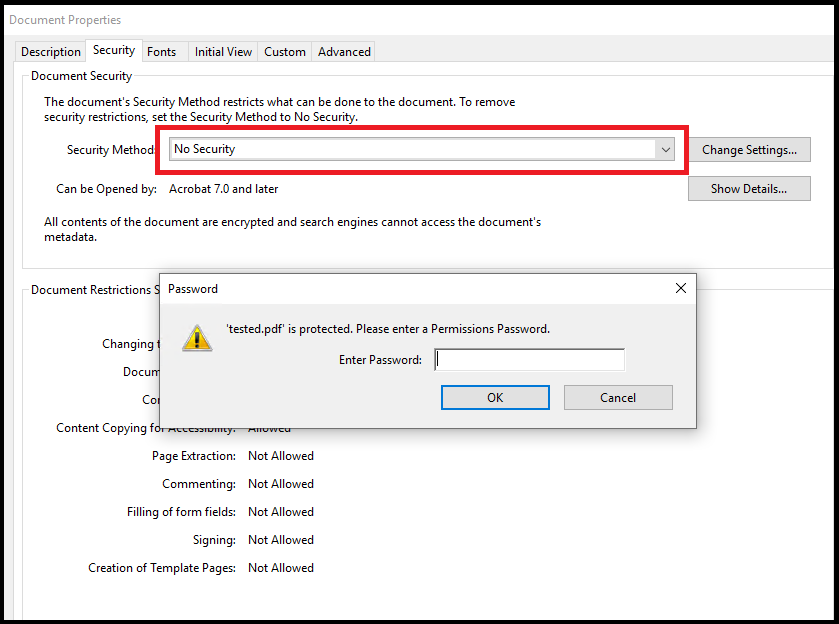 Pop-up message gets displayed to "Are you sure you want to remove PDF security"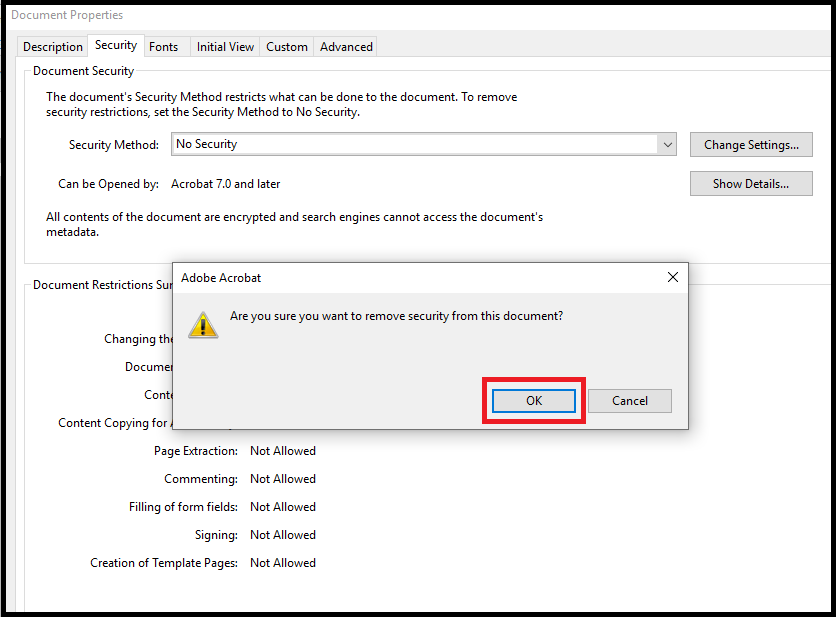 Click the OK Button & Close the Adobe Acrobat Pro DC 
After doing these steps you have successfully unlock PDF for printing, copying, editing, signing, commenting, etc.
Point to Remember
By following the above steps to remove PDF file print restriction users must keep one thing in mind that they need permission password to do the task. Also, Adobe Acrobat Pro DC is very expensive software and the manual approach is not applicable for the batch process on both Windows and Mac OS. Therefore, it is suggested to use some third-party software to unlock PDF files locked for printing.
Conclusion
Nowadays, the most common query asked by the user is that how to remove print protection from PDF files?. Therefore in this blog, we have provided the best possible solutions that will help users to unlock PDF for printing, editing, copying, signing, etc. With the help of this relevant tool, you can also unlock a protected PDF file without providing a password. Now users can prefer any method (i.e. Adobe Acrobat or Tool) as per the requirement. Note: If in case the permission password is not known then go for the third party tool.
Frequently Asked Questions
Can I use Adobe Acrobat Pro to unlock PDF to print?
Yes, you can use Adobe Acrobat Pro to remove print protection from PDF document but it is necessary that you must know the permission password.
What are the steps to unlock PDF for printing on Windows OS?

Step 1: Launch the PDF File Security Unlocker & click on Unlock>>click on the Browser button.
Step 2: Select the PDF file from the stored location and click on the Open button.
Step 3: Now, click on the Browse to select the destination path.
Step 4: Next click on the Unlock PDF button to start the process.
Step 5: Finally software has unlocked PDF to print, edit, copy, sign, etc.
How to remove PDF file print restriction on Mac OS?

Step 1: Launch the software >>click on Add File or Add Folder to insert PDF file.
Step 2: Now, click on the Change button to select the destination path.
Step 3: Click on the Unlock button and start the process.
Step 4: Finally the software has successfully completed the process to unlock PDF for printing