Gmail
,
Informative
,
Microsoft Office 2016
Learn How to Export Outlook 2016 Calendar to Google Calendar in 2019
Number of users are looking for the best technique to sync Outlook 2016 Calendar to popular Gmail account. If you are one of them who wants a method to copy Calendar events of Outlook, then go through this blog post. Here you will certainly get the answer of your query. In this write-up, we discussed a complete solution that let you know – How to export Outlook 2016 calendar to Google calendar.
Syncing Outlook calendar with Google calendar has various advantages. For example, user can easily view the calendar entries anywhere & anytime. Adding to it, user can create their Outlook 2016 calendar copies to another platform thereby to manage any catastrophic data loss situation. Last but not least, user can access the Outlook calendar through phone if they get imported in Google calendar.
So, let's start the procedure.
How to Export Outlook 2016 Calendar to Google Calendar Automatically?
If an Organization completely switching to Gmail platform from Outlook and wants to import the Outlook calendar, then they require an automated solution instead of the manual workaround. Because exporting every user Outlook calendar entries and import them in Google calendar is a cumbersome & time-consuming procedure. To overcome this situation, download the Outlook PST to G Suite Migration Software. It is a smart and fastest way to copy calendar of Outlook 2016 into the desired Google Calendar account.
Download Free Outlook to G Suite Migrator
This utility export multiple PST file, stores Outlook local folders, into different Free Gmail or G Suite account in a single attempt. Hence, in one shot, the organization will migrate multiple users Outlook calendar entries into different Google Calendar. Beside the calendar migration, you can import Outlook 2016 emails to Gmail and contacts too. This software is a perfect answer for the query, how to export Outlook 2016 calendar to Google calendar automatically. Furthermore, it takes a few steps to complete the procedure.
Guide to Copy Outlook Calendar to Google Calendar Within Clicks
Step 1: Setup the software and open it.
Step 2: With the help of Add File(s) or Add Folder(s) option, load the PST files.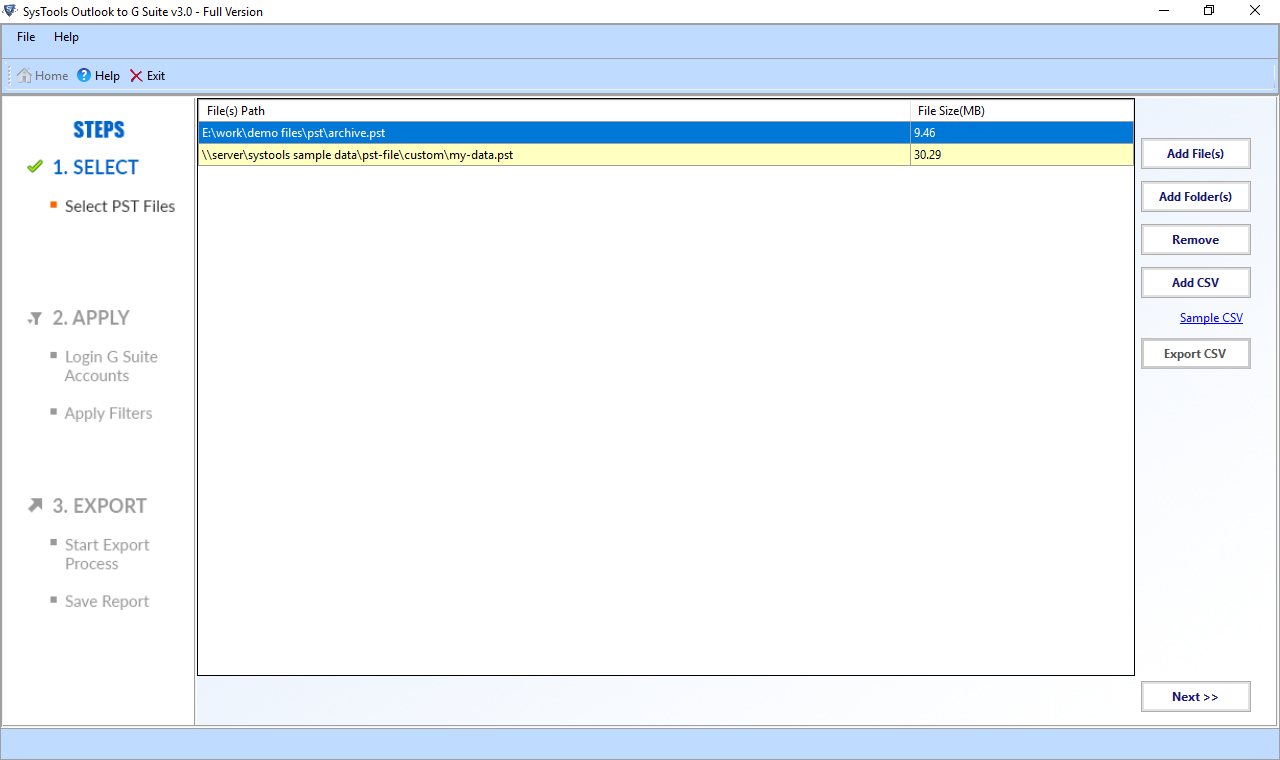 Step 3: Enter the credentials of Google Calendar and authenticate the account.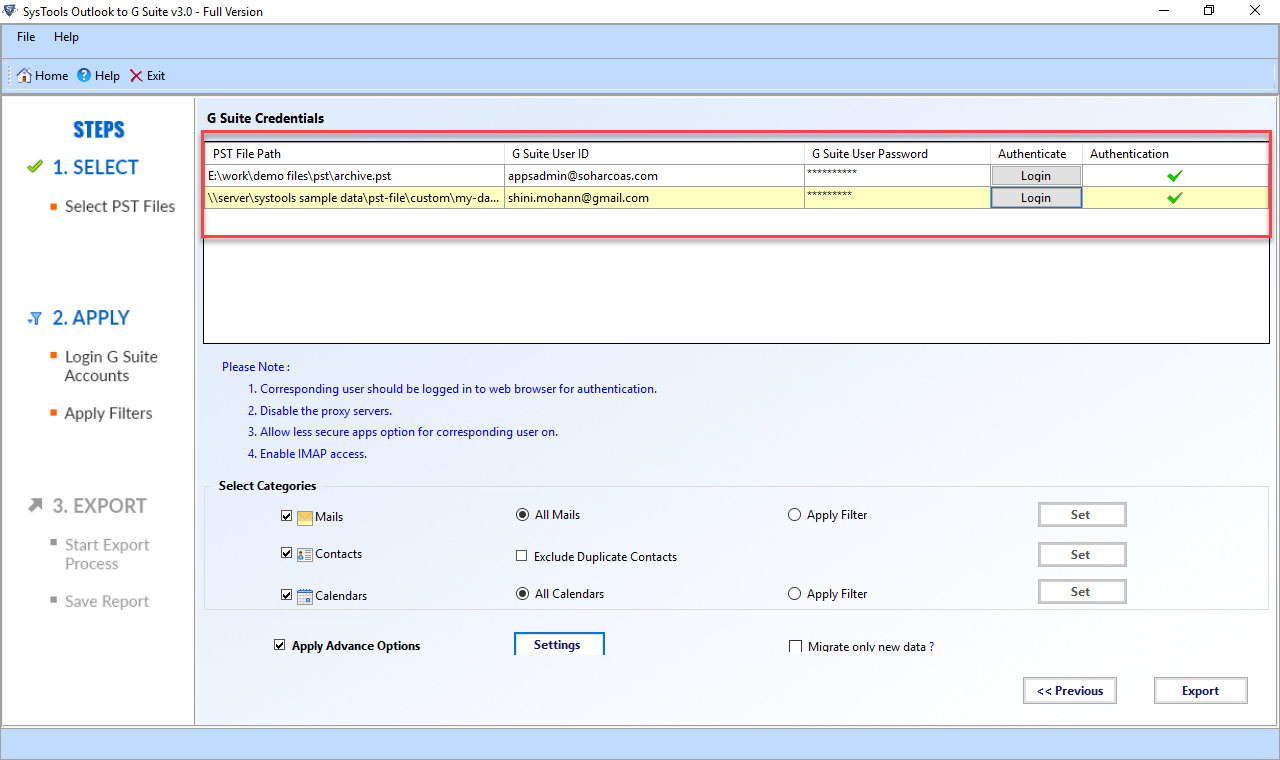 Step 4: Select Calendars under the Select Categories section.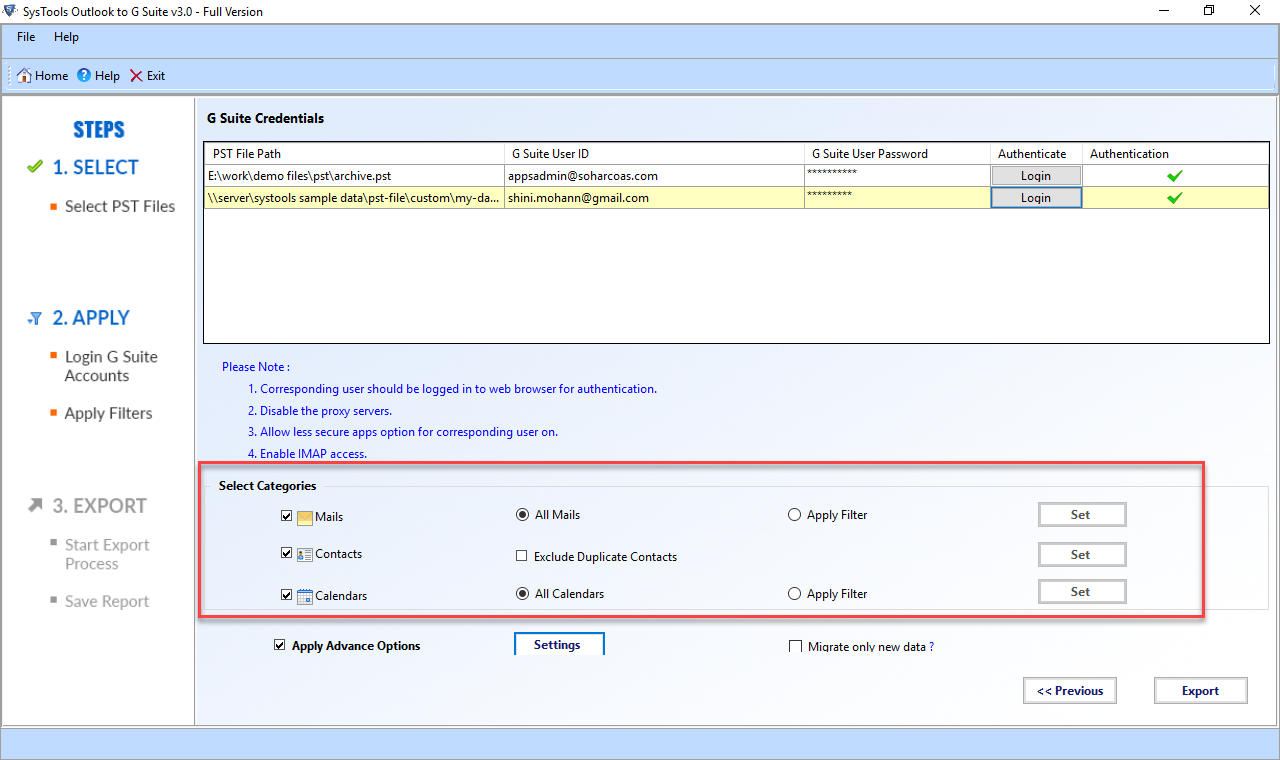 Step 5: Hit the Export button to export appointments, meetings from Outlook 2016 to Google Calendar account.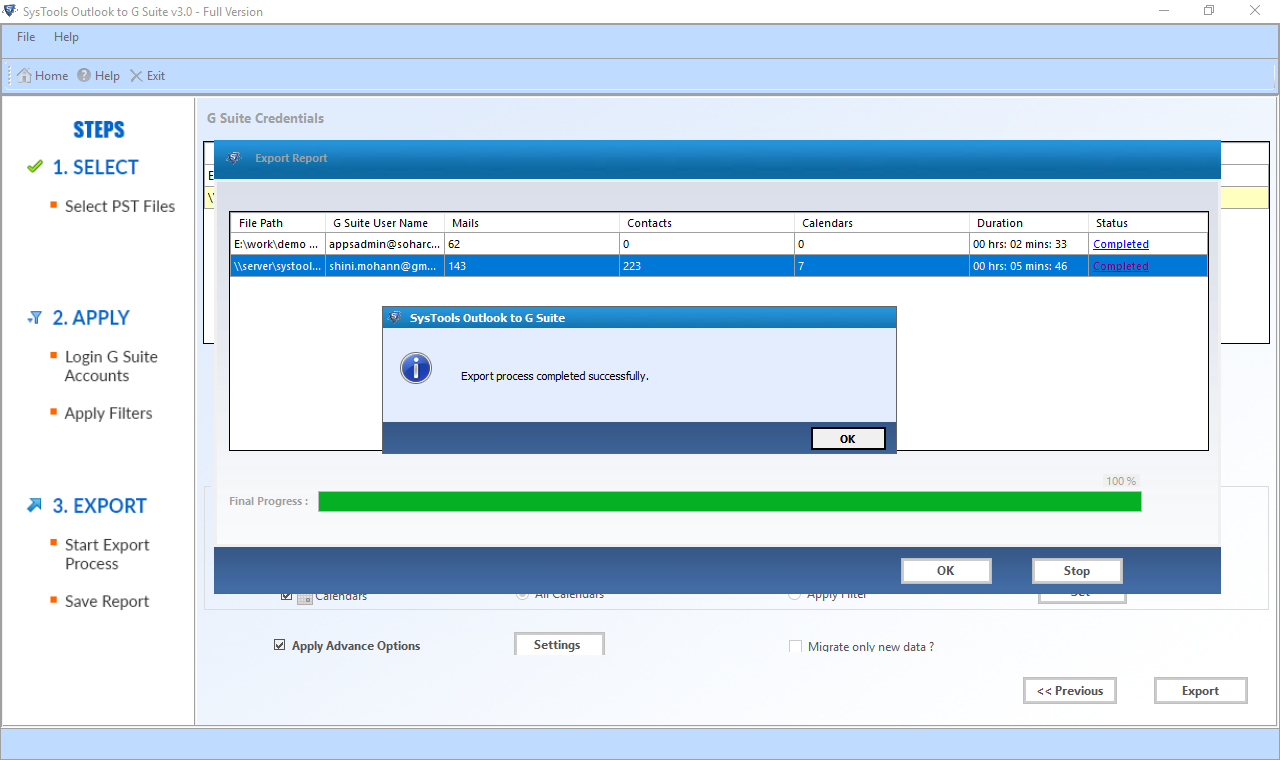 Traditional Way to Copy Calendars from Outlook 2016 to Google Calendar
In such a situation if you want to export a single Outlook calendar then, you can also try this manual workaround. This method comprises two stages. In first phase, we will export the Outlook calendar. And, later on, import them in Google Calendar.
Stage #1: Backing Up Calendar From Outlook 2016 In ICS Format
Step 1: Open your Outlook 2016 application and go to the Open & Export option.
Step 2: Open Outlook 2016 Calendar that you want to export.
Step 3: Afterward, open File tab menu and opt for Save Calendar.
Step 4: Under Save As window, provide File Name and select the location where the ICS will save.
Step 5: If you want some customization, click on More Options…. from the same window.
Step 6: You will get three options – Date Range, Detail, Advance. With the help of Date Range option, you can select the amount of calendar entries based on time period and save it.
Step 7: The next option Detail allows you to limit the calendar options based on following options-
Full Details
Availability Only
Limited Details
Step 8: If you click on Advanced option, further two options appeared – Include details of items marked private, Include attachments within calendar items. So, select as per the requirement and click on OK >> Save.
Stage #2: Steps to Export Outlook 2016 Calendar to Google Calendar
Step 1: Open your Google Calendar account Via. Browser.
Step 2: Opt Calendar application from the Gmail Avatar menu.
Step 3: Select Settings option.
Step 4: In the following window, choose Import & Export options located on the left side navigation panel.
Step 5: Time to move the cursor on Select file from your computer option and click on it.
Step 6: select the ICS file that was exported from stage 1 and click on Open.
Step 7: At last, click on Import to export Outlook 2016 calendar to Google calendar.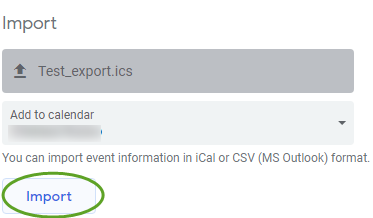 Few Closing Thoughts
It can be seen that users are more comfortable with Google Calendar over Outlook. Therefore, in this technical guide, we have discussed complete information on – How to export Outlook 2016 calendar to Google calendar. These are really convenient methods, correct? So without any hassle start syncing your Outlook calendars.