Lotus Notes
How to Remove Lotus Notes 6.5 or 8.5 HTML Email Issues?
Admin
| Modified: 2019-12-12T11:55:32+05:30 | 3 Minutes Reading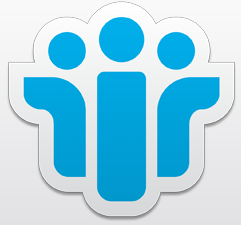 Have you ever face a problem with Lotus Notes for rendering style and the same other things properly? If is yes, then you at the right place. Because in this write up we are going to discuss everything about Lotus Notes HTML email issues and how to overcome with rendering issue.
HTML email issue occurs due to Lotus Notes 6.5 and 8.5 is very buggy and non-standard when it comes to rendering HTML emails. Lotus Notes may not always display HTML emails as you expected. Instead of it, Lotus Notes displays HTML emails in a rich-text format.
There is some more issue regarding HTML email rendering which are listed below:
Colspan:- Colspan are the attributes of the table cell to tell the emails client or the browser how many columns they reach over. But Lotus Notes not able to understand this and you need to use multiple tables as a workaround.
Center Alignment:- There is also alignment issue in Lotus Notes like <TABLE ALIGN = "CENTER"> work very well in Lotus Notes 6.5.3 but this same line not worked in Lotus Notes 6.5.4 and also <CENTER> tags around the table did not work in 6.5.4.
Expert Suggestion

NSF to PST Converter is the most reliable tool for those who want to plan to switch from IBM Notes to Microsoft Outlook. Because this Software Convert Lotus Notes NSF to Outlook PST file in very effective manner.
Download NSF to PST Converter Purchase NSF to PST Converter
Reasons For IBM Lotus Notes HTML Email Issues
There are several reasons for Lotus Notes HTML Issue some of them listed below:
Lotus Notes does not understand the HTML elements properly.
Lotus Notes use its own standards in HTML rendering which is different from other popular email readers.
All different versions of Lotus Notes have different rendering methods and standards.
Best Helpful Tips to Resolve Lotus Notes HTML Issues
In this section, we are going to discuss some helpful tips to overcome the Lotus Notes HTML Email Issues:
Keep your design simple so that if you fail, then your email is still readable.
Lotus Notes can not display a border small than 5 pixels. So, if you need 1 pixel border, then you have to save the line as an image and use it.
Use tables and image size to control spacing.
Make sure that the spelling of address is correct. Because most addresses are case sensitive.
Avoid Colspan in your HTML tables. The earlier versions of Lotus Notes only deal with basic table layouts.
Make sure that your td cells widths are accurate.
Always use a container table that contains all the internal layout tables. Because the container keeps the emails in one chunk of HTML.
Centering an email layout did not work in Lotus Notes. Make sure that emails layout has to be left-aligned.
Avoid using a style declaration in your emails head tag.
The manual approach is so lengthy and needs technical knowledge to overcome the Lotus Notes HTML email issues. So, be careful while performing the manual approach.
Final Words
As we said above, IBM Lotus Notes is not good at HTML rendering. Hence many users of Lotus Notes face HTML email issues while sending and receiving the email. Thus if you are facing the same issue, then go through this write-up it will surely help you in Lotus Notes HTML email issues.