Lotus Notes
Lotus Notes Common Issues and Their Solutions [HCL Notes]
Admin
| Modified: 2020-05-22T12:18:08+05:30 | 4 Minutes Reading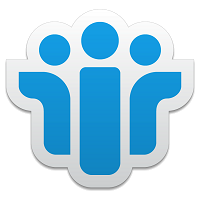 The IBM Notes email application was popular at one time but was gradually losing user interest due to the plethora of new, high-level, and convenient email clients on the market. The intense competition in this email client comes from the Microsoft Outlook application. Outstanding features, minimal constraints, flexibility, and convenience make Outlook a better option, allowing many users to make smart choices between their Lotus Notes and Microsoft Outlook email clients.
IBM Notes has some issues and limitations, even after the latest release. This section describes HCL Lotus Notes common issues.
Top Most Lotus Notes Common Issues
Find out the most common HCL note errors and solutions here:
IBM Notes Meeting Limitations
The HCL Notes meeting feature has the following limitations:
Inviting a Lotus Notes meeting room is confusing and a bit daunting. It can be an unnecessary waste of time.
There is no flexibility to allow people to participate for a specific time at the meeting. People invited to a meeting are marked as the full time of the meeting, not the specific time frame within which they must attend.
When a Lotus Notes user deletes a meeting invitation, linked files and attachments are not considered to be automatically deleted. As a result, unused data still uses storage space and database files are large.
Lotus Notes Inefficient Search Capability

The email search function has the following restrictions.
It is not possible to search multiple archives at once
Advanced search options are mostly hidden deep in the menu
You can do just simple searches – no complicated search queries
Unable to save search results
The search query is limited to selected folders only
Spell Checker Issues in Email Body
The IBM Notes spell checker is very frustrating. Even if the user ignores a misstatement in the subject line, he will continue to check the same in the body of the message (unless it is in the dictionary).
Message Handling Problem
Lotus Notes messages handling are also a big task for users. There are many confusions and limitations. Here are some examples:
The folder contains no information about the total number of messages highlighted.
Unread messages remain in the same order they were received in your mailbox. Therefore, it is difficult to identify them later.
Improper Integration with Third-party Services
HCL Lotus Notes has only loose integration with third-party services. I've listed some common issues related to this:
Improper integration with Internet email clients
Outlook does not support meeting invitations well
Difficult to look at Google email or calendar in IBM Notes
General Lotus Notes Errors
IBM Notes are vulnerable to many errors, including:
No Entries Found in the Index Error
This is a Notes mistake when a user tries to configure a user in Notes. This error is "Entry Not Found in Index" due to locally edited policy. This causes the user to fail when setting up a new user and should be fixed.
Internet Certificate Signing Problem
Certificate errors such as "Your current ID does not specify an Internet certificate for signing" typically occur when a user sets default Notes settings for the job by making the Notes key public ID email public key infrastructure. Notes uses this key to sign in messages to more recipients. However, this can create problems.
Object Stores Database is Disabled
The "Object store database is disabled" error arises at any time, requiring the user to connect to the Domino server and access its data, giving the Notes user complete freedom to access the Domino server locally.
The Lotus Notes Database Backup is Slow
Due to the large file size of the database, due to the Lotus Notes file structure, the manual procedure can take some time to backup. As a result, the backup speed is very slow and can be a nuisance to ordinary and long-term users.
Author Suggested Solution – Lotus Notes to Outlook Migration
Due to the complexity and issues of Lotus Notes features, settings and options, some users have a valid reason to move from IBM Notes to a better email client such as Microsoft Outlook.
NSF to PST Converter moves data from Lotus Notes NSF files to Outlook PST format for further use in new email clients. The tool supports single / multiple local files and Domino server files for migration and provides optional migration through various filtering options.
The Bottom Line
As discussed above Lotus Notes common issues and their solutions properly. The HCL Lotus Notes email client has many limitations compared to email clients such as Outlook. This is why many users are switching Notes to Outlook. You can also try NSF to PST Converter for easy migration from Lotus Notes to Outlook.