Lotus Notes
,
Outlook
Export Outlook Calendar to Lotus Notes Without Hindrance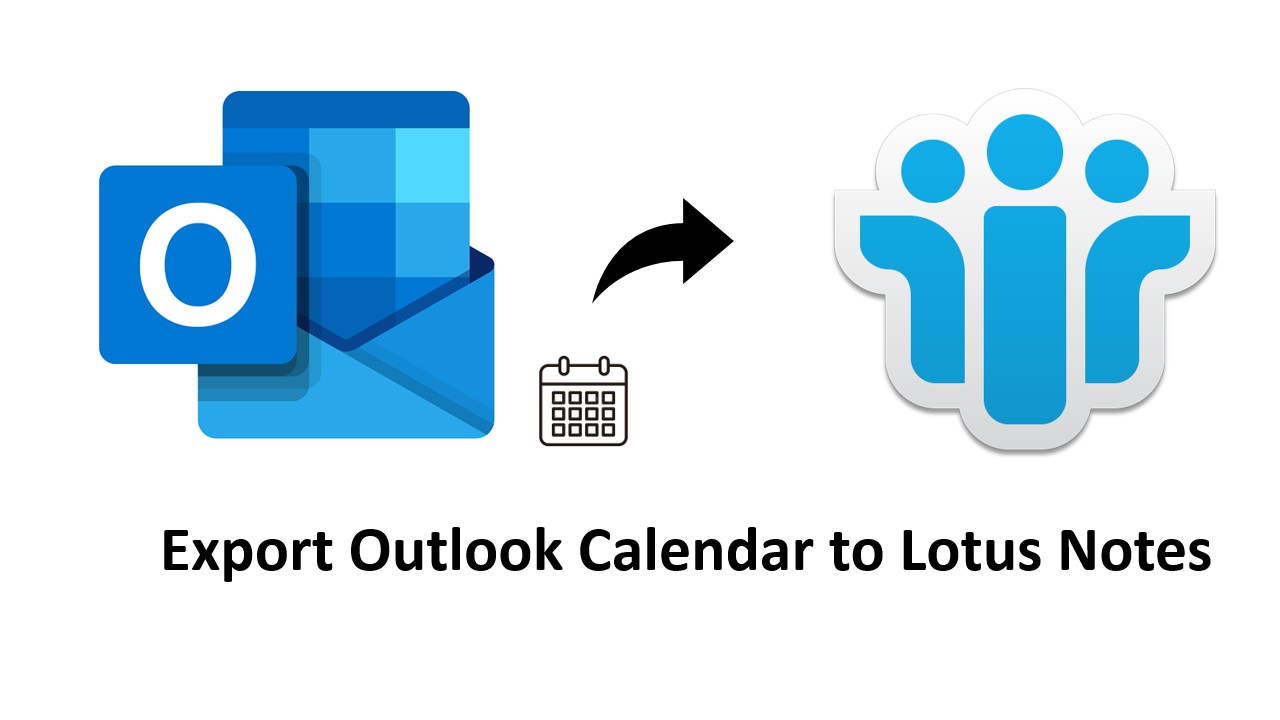 "Are you searching an appropriate solution to export Outlook calendar to Lotus Notes. If you are unable to perform to do so, we come up with two reliable solutions to perform migration."
Basically, here we will discuss manual and professional approach that is smart and advanced PST Export Tool for Windows and Mac OS. In the end of the blog you can choose any of the method according to your requirements.
For Windows
For Mac
Overview – Export Outlook Calendar to Lotus Notes
A query came up today if it was possible to export a Calendar from Outlook and import it to Lotus Notes. Outlook is an email application prominently used all over the world. Most professional and personal users prefer this email program over another one. Outlook facilitates multiple functionalities apart from sending and receiving emails.
It contains contacts, calendar, journal, and tasks, etc. Outlook calendars are much easier than writing a schedule in a notebook or in notepad too. Although, calendars are very essential to everyone as it helps the user to manage their activities in an efficient manner.
Outlook calendar provides uncounted and reliable features but, sometimes users need to import PST calendar to IBM Notes. But they are unable to perform migration from one another email platform. Thus, we come up with an effective solution to export Outlook calendar to Lotus Notes.
Why Lotus Notes Preferable Over Outlook?
There are several reasons behind the migration of Outlook calendar to IBM notes. Some of them are listed below:
The email program furnishes complete integration between your calendar and Genius Project.
Tasks and to-do's generated in Genius Projector with a Gantt chart such as Genius Planner. Microsoft Project is automatically synchronized with your to-do's in your Lotus Notes email client.
How to Export Outlook Calendar to Lotus Notes Manually?
This manual guide helps the user to import IBM Lotus Notes calendar into a format that Outlook can import. This approach is divided into two parts, which are stated below:
Save Calendar as ICS Format from Outlook
Step 1. Firstly, you have to open the MS Outlook program into your local machine then select the "Calendar" icon located at the bottom
Step 2. Under the navigation pane if you have to opt "My Calendars" and then "Calendar" option
Step 3. Now, select "File" option in the menu at the top and choose "Save Calendar" option
Step 4. Here, you have to browse the location where you need to save your migrated Outlook ICS file
Step 5. Next, opt .ics format in the "Save Calendar" option after that choose the "Save" button.
Import ICS File to Lotus Notes Calendar
Step 1. Run Lotus Notes on your machine and click the "Calendar" tab
Step 2. Here, choose "File" button then select the "Import" button. Opt the iCalendar (.ics) file format
Step 3. Than, hit on the "Browse" button to navigate the exported Outlook calendar after that select "Import"
Step 4. Preview Entries to view and check the data is imported or not. And type the name for the calendar that you are migrating then opt "OK" button
Step 5. Afterwards, select the "More" button and then "Manage Imported Calendars" option to move forward
Step 6. Finally, all the calendar entries you imported will be merged into your current calendar file. You can also make use of the "Manage Imported Calendars" option to delete, rename or use the migrated calendar files that were generated as separate calendar files if need.
Can I Export Outlook Calendar to Lotus Notes Without Data Loss
The above-mentioned manual solution has some drawbacks that affect the migration procedure. So, a user can go with the best Outlook data file export tool. This is the prominent application to export Outlook calendar and import to Lotus notes effectively. With the help of the tool, a user can migrate PST calendars to IBM notes without losing a bit of data.
This utility furnishes an easy-to-use interface so, a novice user also executes the importing task without taking expert help. is compatible with all advanced versions of Windows and Mac Operating System.
Moreover, the user can quickly scan the PST file and create an instant preview of all items. A user can migrate Outlook calendar to Lotus notes by following the steps listed below:
Refer: Get the Perfect Solution to Import PST Calendar to Outlook 365 
Step to Import Outlook Calendar to Lotus Notes via ICS
Step 1. Initially, install and run the software on your system. Click on Add File, the user can also scan the file using "Advance Scan" option
Step 2. After the completion of the scanning procedure, the software will automatically load all the files
Step 3. Additionally, hit on the "Export" button in the menu and choose the "ICS" radio button in the Export option
Step 4. Now, select the "Browse" button to opt the desired location where you want to store your ICS calendar file
Step 5. At the final, click on the "Export" button. The software will begin the export procedure
 Once the export procedure is being completed, the user can navigate to the location where he/she stored their ICS file.
Read More: Know how to Extract calendar from PST File
Final Words
In this blog, we have discussed two techniques to export Outlook calendar to Lotus Notes. The user can opt for any one of them as per their requirement. But, a manual solution has some drawbacks. It is a very lengthy and time-consuming procedure. If you perform the conversion manually then it may lead to data loss. So, it is advised to go with the software for executing the migration from Outlook calendar to Lotus Notes.