Outlook Tips
How to Transfer Lotus Notes Contacts to Outlook 2019, 2016?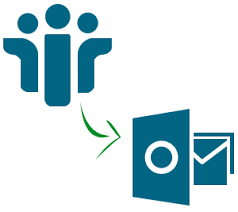 IBM Lotus Notes and Microsoft Outlook both are leading email clients with a wide range of users. Sometimes, Lotus Notes users require accessing their mailbox data via MS Outlook. However, exporting IBM Notes mailbox data, especially Contacts, can be a tricky task. Also, this may generate issues because both of the programs support different file formats to store data. Outlook uses PST file (Personal folder) and Lotus Notes generates NSF (Notes storage facility) file to save data.

Hence, whenever users are required to access the Lotus Notes inbox components in MS Outlook; they need to transfer Lotus Notes Contacts to Outlook. This process necessitates NSF file conversion.
In this editorial, we are going to cover two different methods of importing contacts from Lotus Notes to Outlook 2019, 2016, 2013, 2010, 2007 and below.
How to Transfer Lotus Notes Contacts to Outlook?
The process of transferring contacts from Lotus Notes to Outlook is categorized into two sub-procedures. In the first Step, we will export the Contacts file from Lotus Notes account. In the second Step, we will import the exported contact file into Microsoft Outlook account.
Step 1: Export Contacts from Lotus Notes
Launch IBM Lotus Notes program and hit a click on Contacts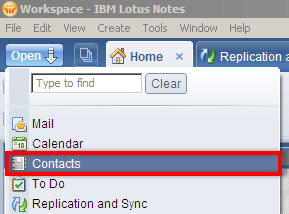 Navigate to the menu bar and click on File >> Export contacts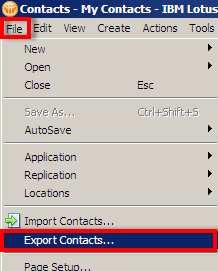 For exporting entire contacts from Lotus Notes to Outlook, hit a click on All contacts in this view option
If you want to transfer all the information about contacts then, select the All fields
From the Save to wizard, browse the location where you are required to save the contacts file
Give an appropriate name to the target file to continue transfer Lotus Notes contacts to Outlook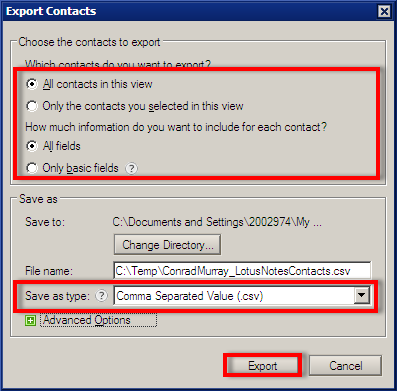 Select CSV option from Save as type section
Alert: If you export Outlook contacts as vCard and then try to import it into Outlook, then this might lead you to permanent data loss or mapping issues. Also, sometimes vCard exported from Google does not transfers all the information of every contact in Lotus Notes and integrated picture, logo info of contacts cannot be viewed in Outlook. Therefore, it is recommended to export contacts as CSV.
Eventually, click on Export

Step 2: Convert Exported Contacts to vCard
Now, you have to make this CSV Outlook compatible and to do so, you have to convert CSV to PST or vCard file format. Below are the steps to convert CSV to vCard:
Download Excel to vCard Converter in your Windows machine and launch it
Click on Browse and add the exported CSV into the software. Hit the Next button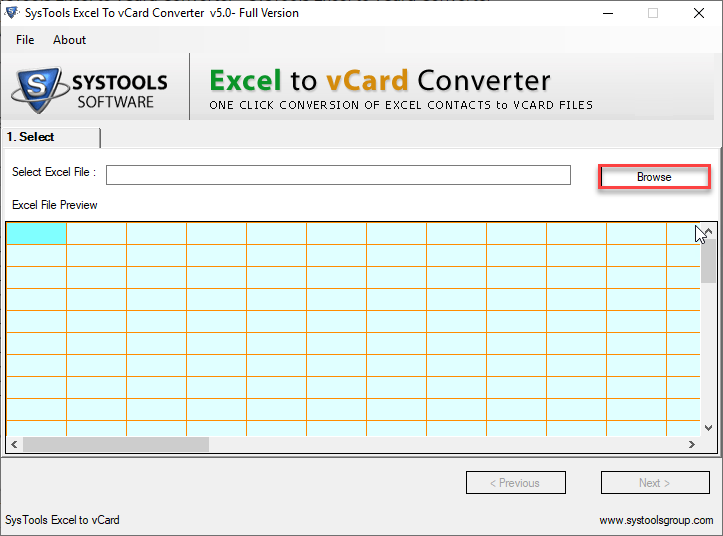 The software will load the CSV file and preview entire content. Click Next to proceed import contacts from Lotus Notes to Outlook 2016 process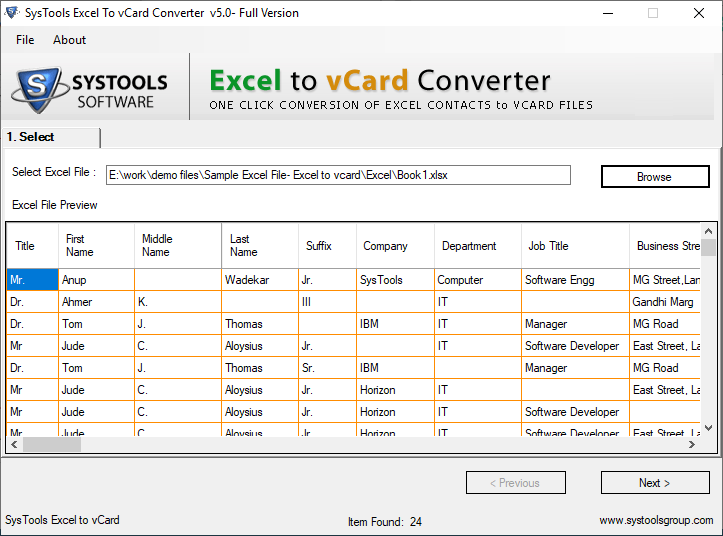 After this, select a CSV Contact Field and map it with respective vCard field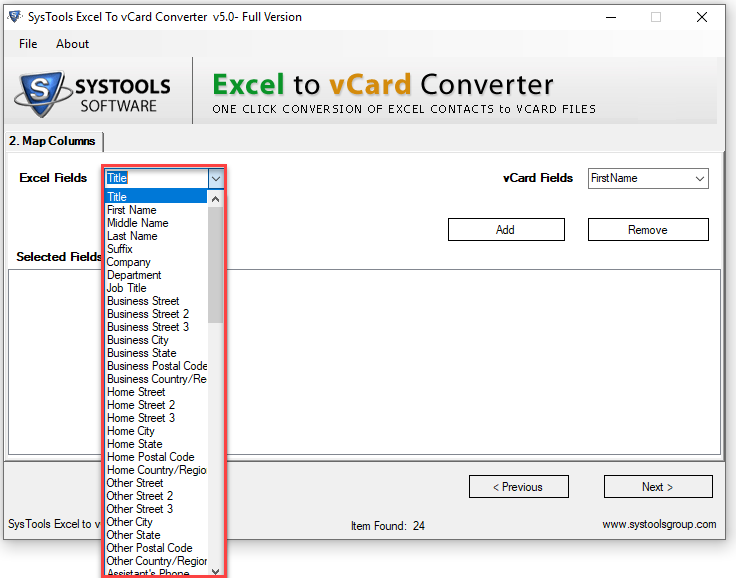 Once all the contact fields, mapped successfully, view the mapped columns and click Next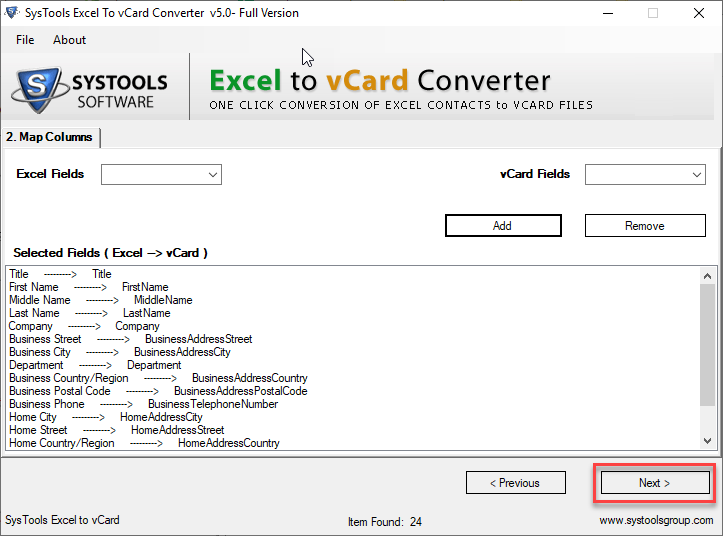 Now, select vCard v2.1 / 3.0 / 4.0 and check Create Single vCard option. Click on Next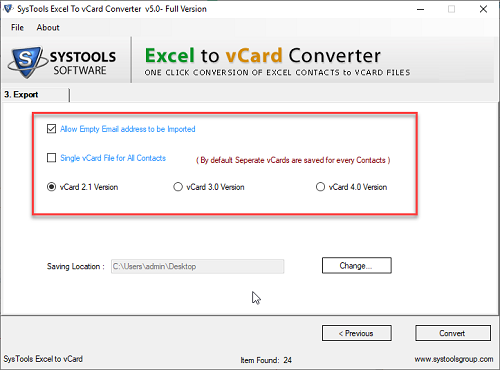 CSV contacts to vCard conversion will begin right after this and let the process execute successfully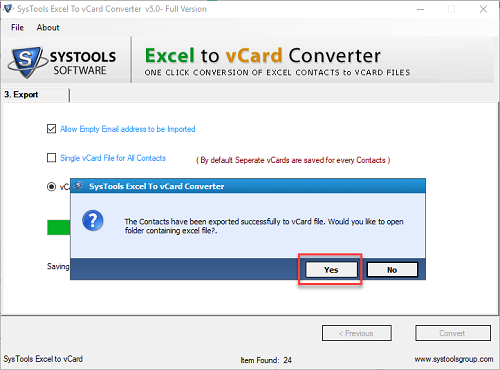 Step 3. Import Converted vCard to Outlook
Launch MS Outlook application and click on Open >> Import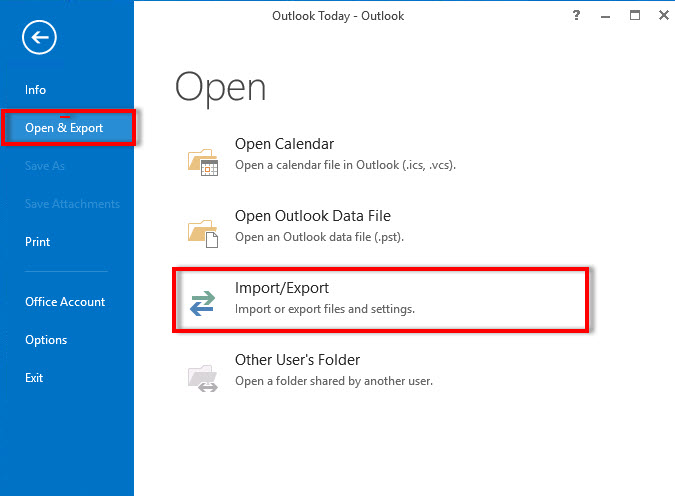 From the Import and Export Wizard select Import a vCard File (.vcf) option from the drop-down menu. Click Next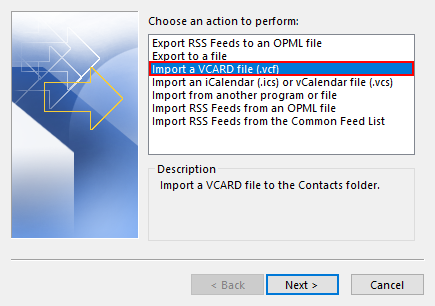 Locate and choose the converted vCard and click Open to start transfer contacts from Lotus Notes to Outlook
vCard will start importing into your Outlook Contacts list and all the imported contacts will sync automatically with Outlook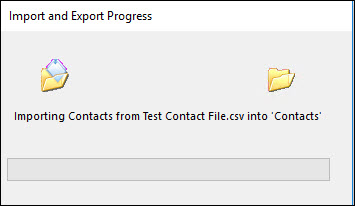 To view imported contacts, go to your Outlook account and click on Contacts
Concluding Lines
Most of the users get annoyed via the complicated operating of Lotus Notes hence, they are required to migrate their mailboxes to Outlook. However, contacts folder contains very crucial and essential information about the persons with whom we frequently need to contact. Thus, considering the requirements of users how to transfer Lotus Notes Contacts to Outlook, we have summed up some easy solutions in this write up. Users can opt any of the methods to import contacts from Lotus Notes to Outlook 2016 as per their requirements and availability of time.