Outlook Tips
How to Reduce Outlook OST File Size? Get Best Solution
Admin
| Modified: 2019-09-19T16:55:27+05:30 | 5 Minutes Reading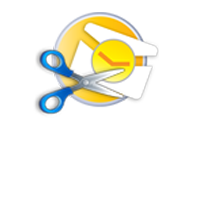 Today, we will be talking about Outlook OST File Size Problem and how to reduce outlook OST file size. Outlook 2007 OST file size is maximum 20GB. Now, From Outlook 2010, the limit is 50GB. So, Outlook 2010 and its above versions have a data size limit of 50GB. By default, the maximum size data size limit is 20GB.
Sometimes oversized OST Files can lead to disastrous problems in the Outlook system. To overcome OST file corruption issue due to oversized file, we suggest a tailor-made program namely OST Recovery Tool that easily repair corrupted OST file into PST format.

Common Problems Faced by Users
When the OST file reaches its maximum size or exceeds this maximum size limit, we will be facing many problems like:
Can't load or open OST file
Can't add new data to OST file
Can't synchronize OST file with Exchange Server
Variety of error warning messages during synchronization process
As we know that OST(Offline Storage Table) file is core file format of MS Outlook. We know the difference between PST and OST files. OST file is used when Outlook is used in association with Exchange server. Rather than this, PST file stores the complete Outlook data.
There is some performance issue which comes up when OST file size increases beyond its size limitation. OST file can get corrupted if these issues continue for a long time. Most of the user has a nature of deleting old and unimportant files. But, if we see this, then we can easily understand that we are not deleting the file. We are actually transferring our files to another folder. So, this does not reduce the size of OST file, these deleted files go to 'Trash' folder and increase the size of 'Trash' folder and the size of OST file remains same.
Mailbox v/s OST File Size
It is not obvious to conclude that OST file size increases with an increased size of Mailbox. It is the truth that mailbox does not constitute a major part of OST file and there can be additional data present in the OST file. We know the fact that OST file size of Outlook 2010 and its previous versions can be 20 to 30 percent larger than the mailbox size. But, this was worked upon by Microsoft Office in its upcoming versions which are Outlook 2016, 2013, 2010. There are many reasons, but one of them is storage deficiency and issue in the calculation of mailbox size from Exchange part.
Safeguard: Way to Maintain Offline OST
OST data file may exceed the defined file size limitation and in those circumstances, we must stick to some safeguarding measures. So, a user must keep in mind the mentioned points because it helps in optimization of the file size of Offline Exchange Server OST file.
Should delete all unwanted items from all folders of offline OST file
Deleted items folder should be empty because it increases the size of your OST file.
If you want to delete a mail, then perform Hard deletion on it.
Should reduce(compress) file size of OST
Methods to Reduce Oversize OST File Size Issue
Ways which we have discussed before can work only for avoiding our OST file from getting oversized. But, if the problem has come to the door, means if maximum size limitation has already crossed, then there are some other methods. These methods can be classified into two parts:
Manual Method to Overcome OST File Size Problem
We suggest you take the complete data backup before using this solution. This is because they are not reliable.
Rename OST Files which are Offline: Outlook files generate a problem in the opening, sending or receiving. We can rename our OST file for solving this problem. So, restart your OST file and restart Outlook.
Create new Outlook Profile: Delete current profile and create a new profile because you are going to use Outlook with Exchange server.
Run Outlook in Safe Mode: It is just a hit and trial method. This is an observation that when you run Outlook application in Safe Mode, the problem can be solved.
OST File Data can be Archived: When space is occupied on a server, then it is advisable to archive it on offline Exchange server in a new file which may clear the space.
Disable Add-Ons(All): Some add-ons obstruct and disrupt the normal working of MS Outlook. So, in this case, we need to disable all of the add-ons which we have installed in our Outlook.
Expert Solution to Reduce Outlook OST File Size Issue
Outlook OST Split solution comes in the scenario when all the solution which are described earlier do not work. There are a number of tools which can sail you out of this problem. One of the methods is to divide large OST file by using an apt solution. This tool is bug-free and is an ultimate solution for reducing the size of your OST file. It works on Microsoft Outlook 2019, 2016, 2013, 2010, 2007, 2003. It is suggested even for a naive user who do not know too much about the problem. This tool has a very nice user interface and gives some other additional functionality.

Conclusion
We have tried to give the solution to the question of how to reduce outlook OST file size. And, we have given a solution for a technical sound user as well as a novice user. A technical sound user has an option of using Manual and Expert solution both. Novice user can directly use the expert tool. Moreover, there are two problems, one which can be solved by any of the method and another which need an expert solution.