Mac Outlook
How to Fix Outlook 2011 for Mac Identity Cannot be Opened Error?
Admin
| Modified: 2020-05-16T17:32:40+05:30 | 4 Minutes Reading

Microsoft Outlook is one of the most famous email clients, which is used on the Windows platform as well as Mac operating system. Sometimes, users try to open Mac Outlook system, but an error message is displayed such as "identity could not be opened" due to some internal issues. These identities are very important for the management of users account. It is also responsible for storing emails, calendars, contacts, tasks. When identity folder is damaged, then this Mac Outlook error arises. Thus, to fix Outlook 2011 for Mac Identity Cannot be Opened error, there are possible solutions discussed in this article. Before knowing the resolution method, it is necessary to know why does the Mac Outlook error generate.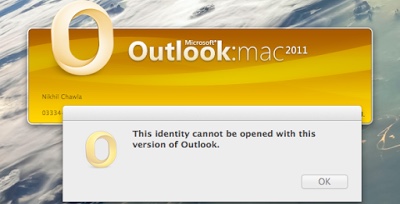 Reasons for the Outlook 2011 for Mac Identity Cannot be Opened Error
In a scenario, a user has uninstalled or deleted the copy of MS Office from their computer system. After that, if he or she tries to reinstall the Microsoft Office again then an error message 'identity could not be opened' status displays. This error can also be generated while using an outdated version of MS Outlook. The main reasons for the Mac Outlook error activation are, users get unable to access the identities. These are the causes behind the why does this error encounter and in the next section, various solutions are described which can help the users to overcome this error.
Methods to Resolve the Identity Error of Mac Outlook
MS Outlook is the widely used email client in these days. Because of its advanced features, everyone wants to use Outlook for the mailing purpose. Microsoft Outlook has the strong disaster recovery plan which is capable to remove the number of issues by using its inbuilt facilities. So, the Outlook 2011 for Mac Identity Cannot be Opened error can be easily resolved by following these solutions which are mentioned below:
Solution 1: Download and Install the Recent update of Office
Users can resolve the error by downloading the latest Office updates. Because sometimes this error arises due to use of an old version of Office and its database. Therefore, users need to download and install the new version of office by following these steps:
First, open the Office for MAC operating system
Then, click on the Help menu & check for the updates
Next, choose the option for 'How would you like to check for software updates?'
Finally, click Automatically & select and check for updates.
If the problem still exists after updating the Office, then you can go for the further resolution methods.
Solution 2: Close the Microsoft Outlook & Other Applications
In order to close Outlook and other active applications on your system follow these steps:
At First, select Force Quit option from the Apple menu or press Command >> Option >> Esc
Now, select the all required applications individually from the displayed window
After that, click on the Force Quit option
Then, repeat all the above-mentioned steps until you close all the running applications.
Solution 3: Move all Outlook Identities to Desktop
If above-mentioned solutions do not remove the identity error, then a user can try to move the all identities file to the desktop. This process can be done by following these steps:
Firstly, close all the running program on the system
Then, click on the Go menu & choose Home option
Now, select Microsoft user database from Documents
Next, drag the identities file & drop it on the desktop
Finally, Login MS Outlook Mac account.
Outlook 2011 for Mac Identity Cannot be Opened Error – Effortless Solution
Another possible reason for this error message could be corruption issues in Mac Outlook identity. Whenever the identity is in unhealthy state, it shows various error messages like Outlook 2011 for Mac Identity Cannot be Opened error and becomes inaccessible as well. Thus, the users are suggested to remove corruption with the help of third-party application such as Outlook Mac Database Recovery Tool.
The software offers 8+ file formats to save mailbox data in healthy format. Additionally, the wide range of features makes the task quick and effortless. The application is simple to install and use.
Step 1: Download & Run Software on Mac OS.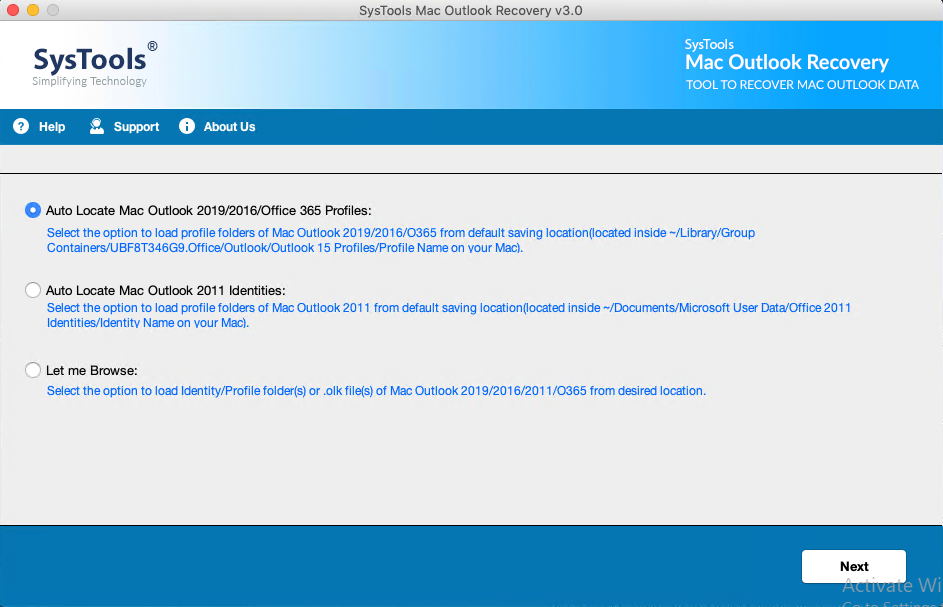 Step 2: Automatically Locate and Select Mac Outlook Identity.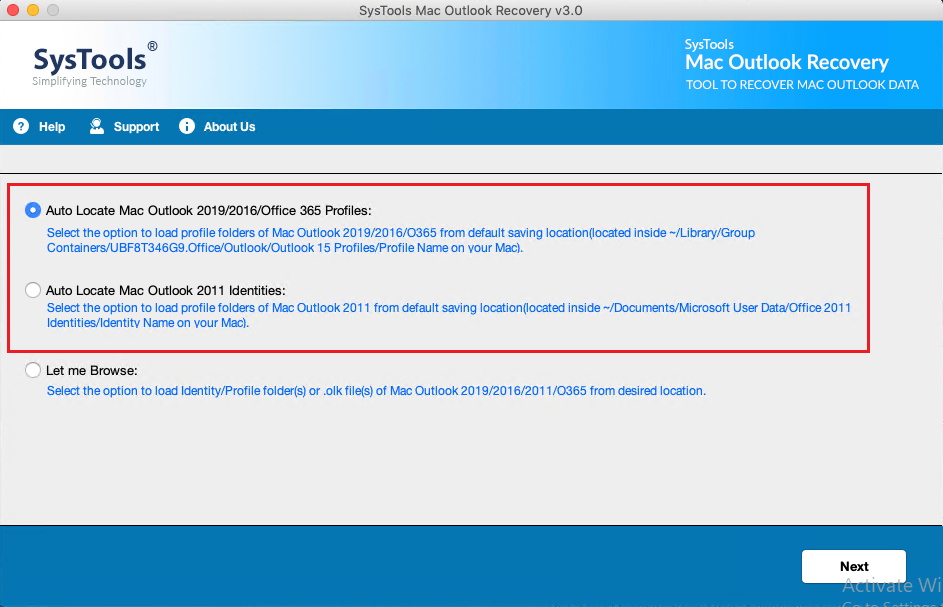 Step 3: Export Data in any of the desired format.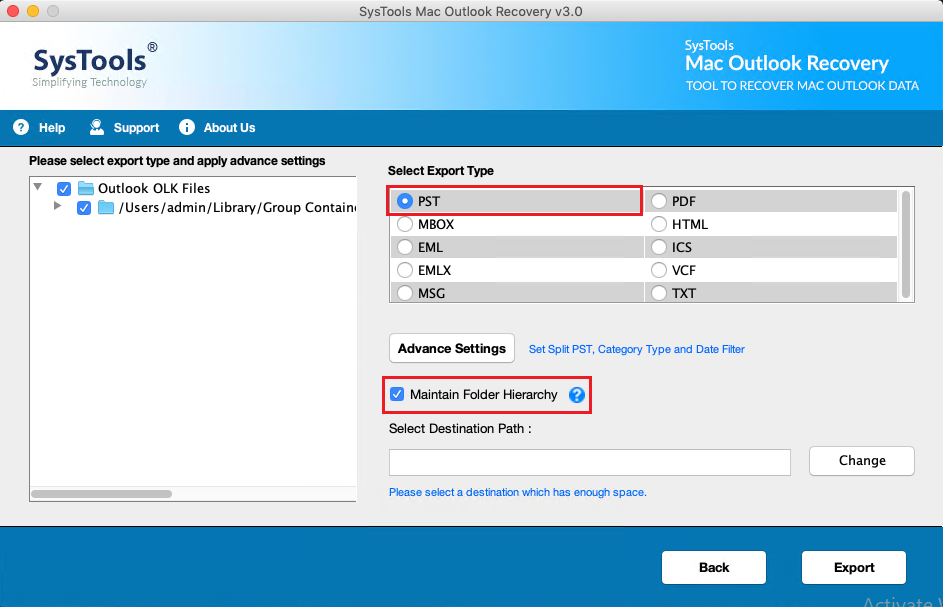 Step 4: Click on Export button to complete the process.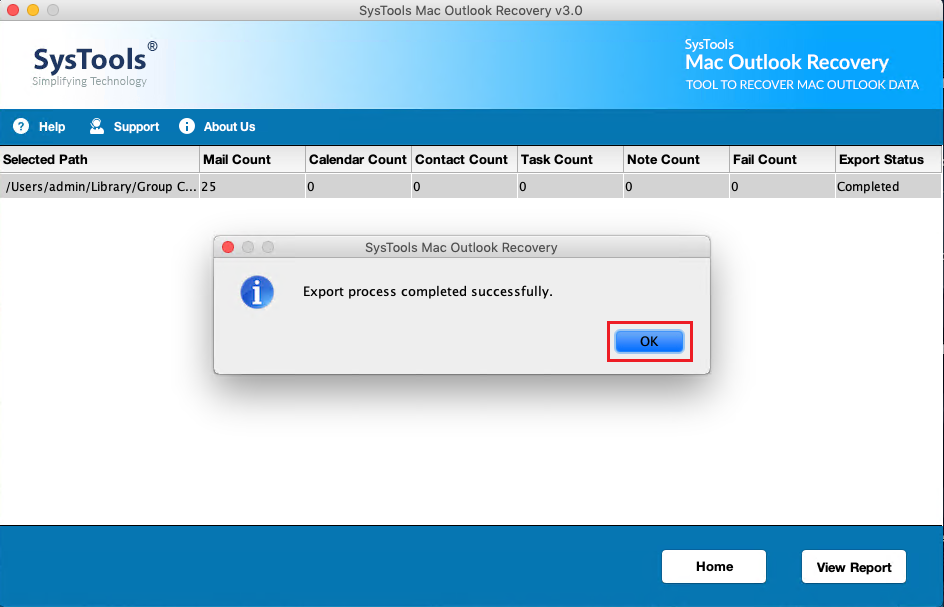 Final Thoughts
When a user has reinstalled the Outlook, it may possible to get an error message. But, performing the above discussed manual steps for resolving Outlook for MAC can be a difficult and uneasy task. The user may get confused while performing all the technical steps. Therefore, an efficient solution to fix Outlook 2011 for Mac Identity Cannot be Opened error has been discussed in this blog.