Mac Outlook
Read Out Solution for How to Convert OLM to ICS File Format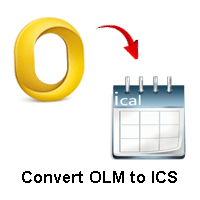 OLM is the database file specifically used by Mac which contains emails, contacts, calendars, tasks, notes etc. If the Mac Outlook user wishes to transfer calendar to Windows platform then it be will be a problem as Windows doesn't support OLM file. If you wish to use access your calendar at different email client on Windows platform, then you need to convert OLM file to ICS.
Large number of people are looking for ways to convert Mac Outlook OLM calendar to ICS file format. So they can share their calendars with others or export calendar to different email client. In this blog we have explained the ways with which you can transfer Mac Outlook calendar to ICS format.
"Hello Everyone, I have to switch from Mac to Windows. I am Mac Outlook 2016 user and need to export Mac Outlook calendar to Windows email client. I have read on some sites that calendar are save in ICS format but didn't found any method to convert OLM to ICS format. Please suggest me method or tool using which I can transfer my calendar. Thanks!"
Method to convert OLM file to ICS Format.
If you are looking for a method to share you calendar with others, then you can export your Mac Outlook calendar to ICS format and then import the ICS file to desired Windows email client. Following steps will guide you with the conversion process.
1. In your Mac Machine launch Mac Outlook, Click on Tool>> Export in Menu bar.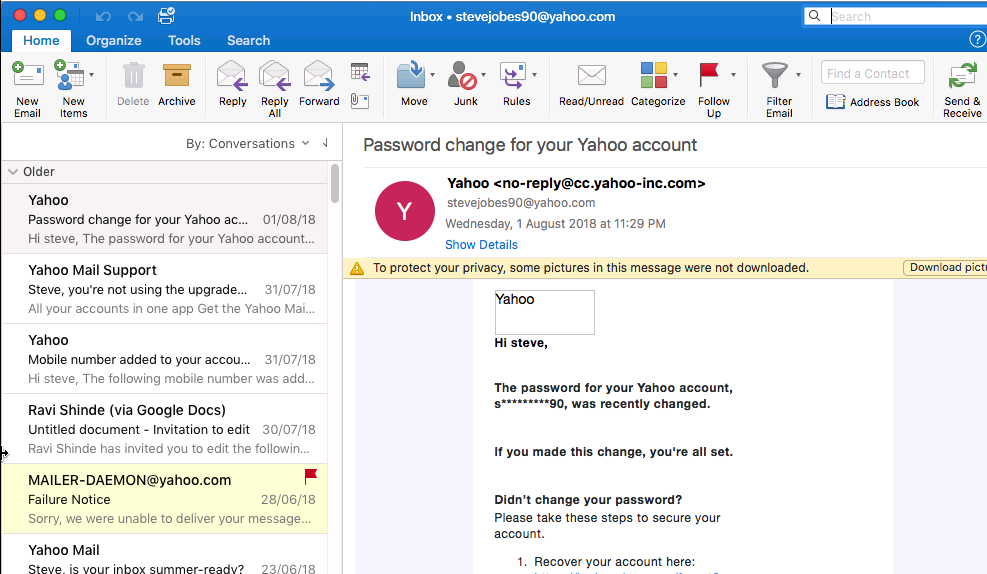 2. Export window will appear, click on Calendar Check-box and then Click on Continue.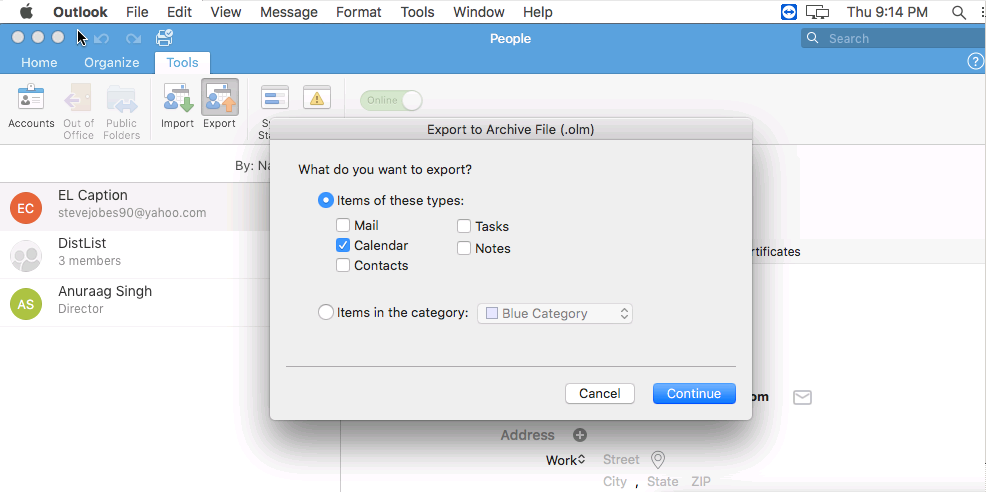 3. Choose the destination file name in Save As bar, then click on Save.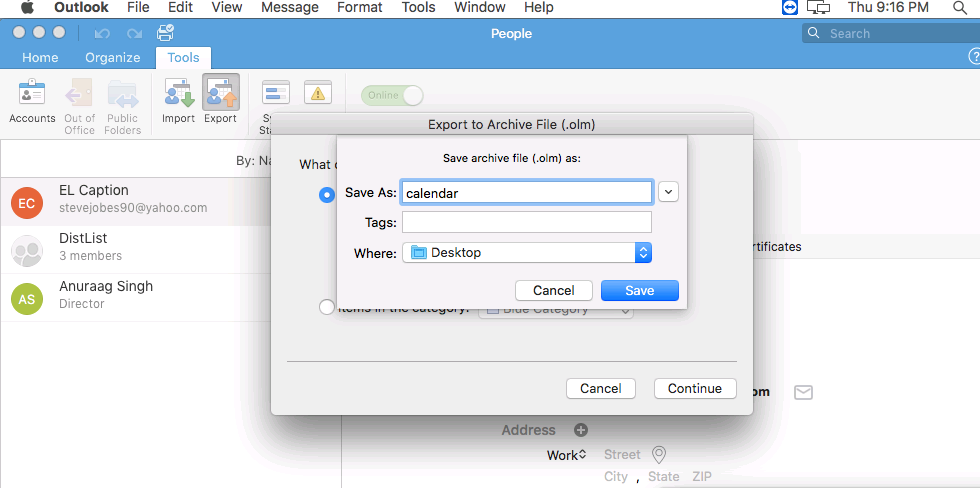 4. Your Data has been exported successfully to OLM format.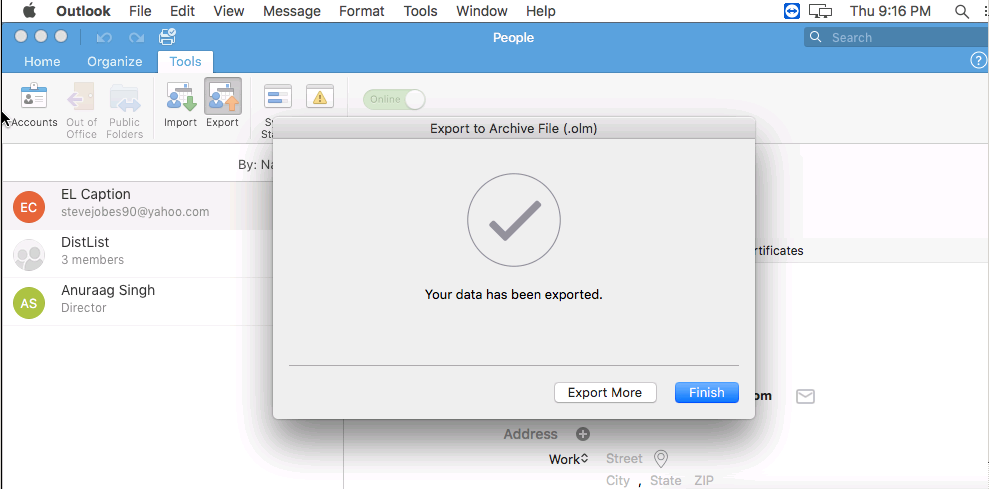 Important Note: By using the above steps we have exported Outlook 2016 calendars in .olm format. So, now we have to convert this exported OLM to ICS file format. For this user can try a third-party software which is mentioned below.
Try Mac OLM Converter software to convert OLM file to ICS format. It is the powerful and reliable utility to bulk export OLM files to different file formats without any loss of data. Using this tool you can transfer multiple Mac Outlook calendar to ICS file format without any hindrance.
For Windows
For Mac
Advance Features Of Mac OLM Converter
Maintain Folder Hierarchy during the conversion process
Provides Option to export Multiple OLM file
Capable to provide Accurate Conversion Process
Provides multiple customize option for output file
It is available for both Windows users & Mac users
Don't need Internet connection for conversion
It provides Fast Conversion speed
Simple User Interface
Steps to convert OLM file to ICS file format
1. Install and launch the software, click on Add File(s)/Folder and browse the OLM file which you want to convert and Click Next.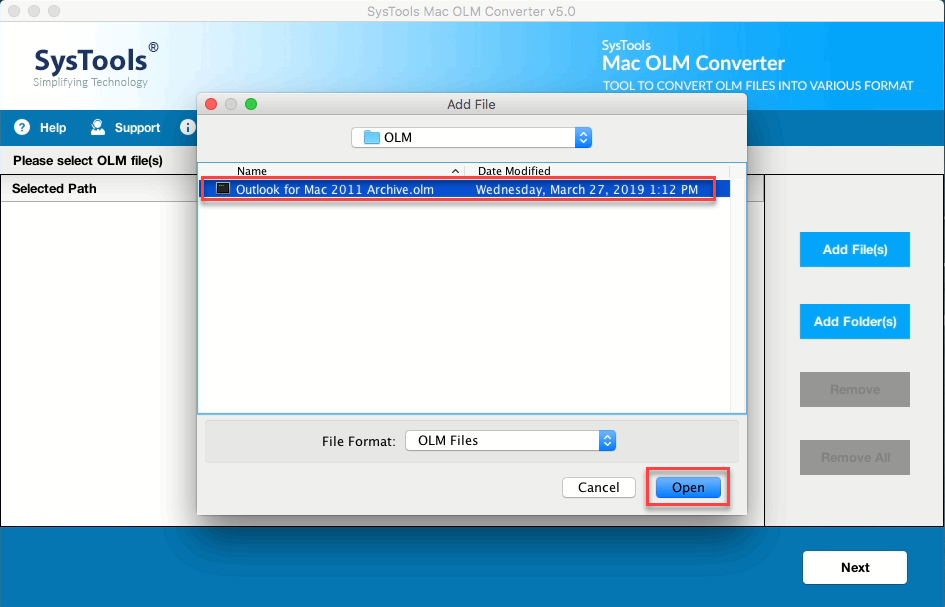 2. Choose the ICS radio Button and Click on Maintain Folder Hierarchy in Advance Setting.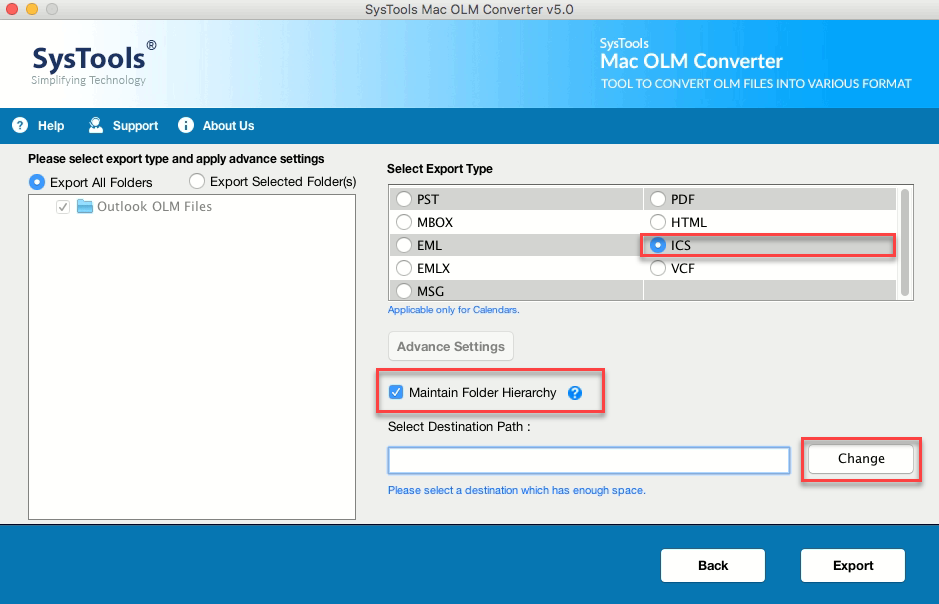 3. Choose the destination location for ICS file and click on Export.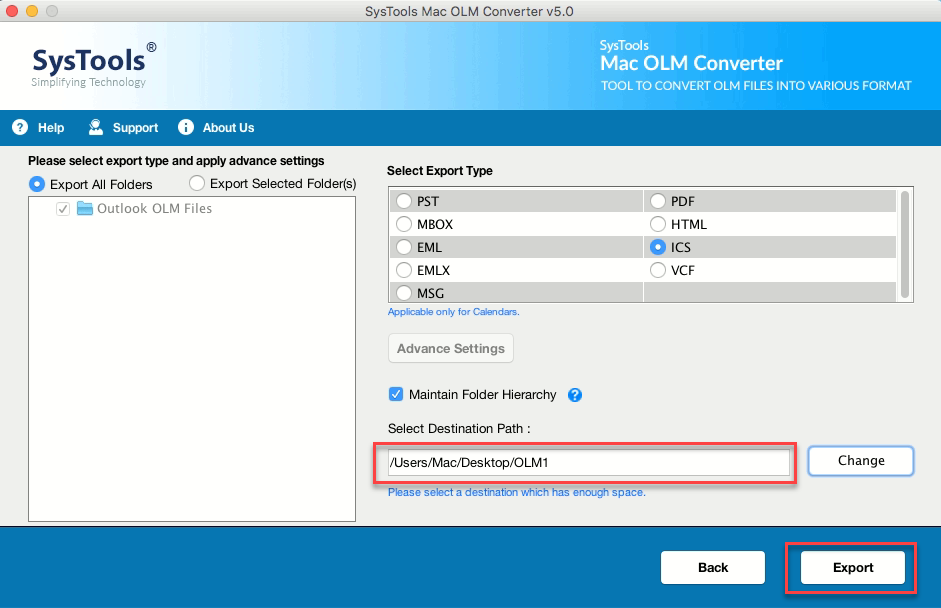 4. Click OK. You have successfully Exported the Mac Outlook OLM to ICS.
Final Verdict:
Many users face difficulty while sharing their calendar with other because Mac Outlook saves the data in OLM file. There is no manual method to transfer Mac Outlook calendar to ICS format. We have tried to help you with this problem using third-party software. Tool mentioned above can easily convert OLM file to ICS format with ease and without any loss of data. We have validate that the tool maintain the data Integrity and Security while conversion.