Outlook Error
Microsoft Outlook Safe Mode Not Responding By MSPST32.DLL Error
Admin
| Modified: 2020-06-15T16:27:52+05:30 | 5 Minutes Reading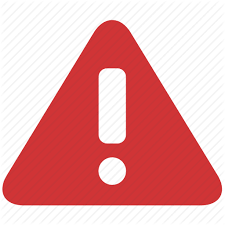 It is not unusual for any application to crash once in a while. Opening that software in Safe Mode is a common technique to solve this issue. But the situation worsens when it keeps crashing even in the safe mode. MS Outlook users often face this issue of safe mode crashing. This post will discuss the issue of Microsoft Outlook safe mode not responding by mspst32.dll. By reading this, readers will know how to fix Outlook crashes even in safe mode issues. First, go through this user query found in Outlook forum to know the problem better.
"I use MS Outlook at home as my default email client. For the last few days, MS Outlook crashes when opening. I have tried opening Outlook in Safe Mode. What is surprising enough is my Outlook crashes even in Safe Mode. One of my friends told me that is missing mspst32.dll might be responsible for this problem. Can anyone suggest how to get rid of Microsoft Outlook safe mode not responding problem?"
Before we talk about fixing this problem, let us describe more about mspst32.dll.
Expert Solution for Microsoft Outlook Safe Mode Not Responding Issue
The problem of Outlook keeps crashing in safe mode or Microsoft Outlook safe mode not responding is often caused by corruption in PST file. Outlook Recovery Tool is an expert solution to problem. This software completely cures the crashing problem by repairing Outlook PST files with both major and minor corruption. Here are some features of the software:
Repair Damaged Outlook PST File with Minor or Major Corruption
Recovers Permanently Deleted Outlook Emails from PST File
Retrieve PST File Items: Emails, Contacts, Calendar Tasks, Notes, Journals
Restore Corrupted Outlook PST File from UNICODE or ANSI Format
Decrypt and Remove SMIME & OpenPGP Encryption from Outlook Emails
What is MSPST32.dll?
MSPST32.dll is a module related to Microsoft Outlook. This non-registry process is generated from Outlook installed in the system. If this file goes corrupt or missing, Microsoft Outlook will not run properly. Outlook will keep crashing and all its components will be unavailable. Therefore, it is an essential part of Outlook that plays an important role in its functioning.
Causes of Microsoft Outlook Safe Mode Not Responding by MSPST32.dll
If mspst32.dll is causing Safe Mode crashing in Outlook, different reasons can be responsible for this error. Some of the common reasons are:
Damaged mspst32.dll file
Missing mspst32.dll file
Oversized Outlook PST file
Abrupt closure of Outlook
Incorrect Outlook installation
Corrupt system registry files
Any of these facts can cause mspst32.dll corruption leading to Outlook crashing. Now we will learn method of fixing this issue.
How to Fix Outlook Crashes Even in Safe Mode by MSPST32.dll
There are a number of manual techniques that can solve Microsoft Outlook safe mode not responding issue. We will discuss two methods here.
System Restore to an Earlier Date
This method is often useful in stopping Outlook crash. In this method, users have to restore system at an earlier date.
Open your system and log in as Administrator
Now go to All programs and accessories and then from the options, choose System Restore
A new window will appear. Select Restore my computer to an earlier date from the options and click Next
Select Most recent system restore point. Hit Next
The system will reboot now. After opening, it will function according to restored settings.
Caution: System restoration can lead to data loss and corruption in Windows OS.
If this method does not resolve the issue then you can try repairing mspst32.dll.
MSPST32.dll File Repair
Locate .dll file in the system. You can find it at this location:
C:\WINDOWS\system32\mspst32.dll
After you have located it, change the .dll extension into .old
Restart the system to see if it works or not.
If this process fails, try to find mspst32.dll in the similar folder of scanpst.exe. The location of scanpst.exe will vary depending on Windows versions. Find it out using the search bar of Windows. Replace .dll extension with .old and again launch Outlook. After attempting all the mentioned solutions if the issue still not resolving go with Outlook Recovery program. The software will easily and efficiently resolve Microsoft Outlook safe mode not responding issue. This tool is compatible with any Windows OS (10, 8.1, 7, etc) and Microsoft Outlook (2019, 2016, 2013, etc).
Conclusion
Outlook crashes even in Safe Mode by mspst32.dll is a common scenario for Outlook users. Any type of corruption in mspst32.dll can prompt the Outlook crashing problem. Users should try the manual techniques mentioned in the post to fix this. This problem can be resolved by reinstalling missing mspst32.dll, or by restoring the system to an earlier date. Users should implement these methods to get rid of the Outlook crashing problem permanently. After all attempts, a user must be used mentioned software to fix Microsoft Outlook safe mode not responding problem.