Outlook Error
Simple Trick to Rectify Outlook is Not Responding Error
Admin
| Modified: 2020-05-02T16:49:24+05:30 | 6 Minutes Reading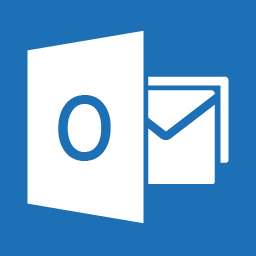 Nowadays, most of the users are using Microsoft Outlook in the corporate world for accessing all the email messages. While using Outlook the users have faced an error message showing Outlook is not responding. In addition, this error occurs when Outlook has stopped working, hanging, or freezing when the user tries to open or send an email message. Moreover, there are plenty of reasons due to which this Outlook error occurs. In the upcoming section, we are going to discuss all possible reasons, solutions to fix the Outlook error.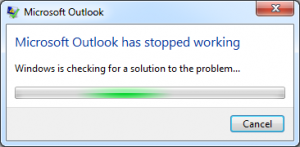 Outlook Recovery Tool to Fix PST File Corruption
Due to corruption in PST file a user not able to access Outlook application. To fix PST files errors, a user must be Free Download Outlook Recovery Software. This tool is first repair corrupted Outlook PST file then save it into healthy format. After successful recovery of PST file, a user can import it into any Microsoft Outlook version including 2019, 2016, 2013, 2010, 2007.
How to Fix Outlook is Not Responding Error
Go through the following steps to resolve Microsoft Outlook is not responding error:
First, Open MS Outlook in Safe Mode
First of all, you have to start MS Outlook mail client in a safe mode to resolve the problem. Let us discuss following steps as given below:
1. First, Close Outlook application
2. After that, Launch MS Outlook in safe mode by selecting one of the following options.
In Windows 10, choose Start button, type Outlook.exe /safe, and then, press Enter
In Windows 7, Go to Start, and type Outlook /safe under the Search programs and files text box, and click on Enter
In Windows 8, from the Apps menu, select Run, and type Outlook/safe in the text box. Then choose OK button
3. Now, Close the MS Outlook, and then, again open it normally
If the Outlook is not responding error is not resolved then, continue to the next steps.
Step 1: To Check a Dialog Box is Open or Not?
Let us suppose, first you try to Dismiss All within the list of reminders, MS Outlook will ask if you are definitely sure what you have to do. If you do not select any option from the dialog box, Outlook will not allow doing anything else. Now, Check for opening the dialog boxes. Then, hit on Alt+Tab key that will help to move from one Window OS to another and you can view what dialog boxes may be stopping from responding in Outlook.
If you are unable to find a dialog box open, switch on to the further step.
Step 2: Be sure Outlook is not working on a large scale
If you want to delete or transfer a large number of emails at once, MS Outlook hangs, gets stuck but it will work behind the scenes. Check the status from the bottom of a screen. If MS Outlook is performing few operation on thousands of emails at a time, it may get stuck. Give some time to Outlook application to complete the entire process and it will start to work again.
If Outlook cannot work on large process, move on to next step.
Step 3: Install latest Version of Windows OS
After installing the latest versions of Outlook then, it works really good. We recommend Windows update Setting option to automatically download and install all the recommended updates. Bug fixing, new attractive features, and its performance are released regularly.
Now, you must install the latest updates for Windows and MS Office as well
If the above-stated procedure can not resolve this issue, move to the next step.
Step 4: Repairing your Office programs
Restore your MS Office applications may resolve this issue with Outlook has stopped working, hanging, or freezing. Various errors in MS Office have repaired automatically.
Quit the Microsoft Office programs that are running on the local machine
Under the Control Panel, select the Programs & Features
From a list of installed applications, right-click on the MS Office 2016 or MS Office 2013, and then, click on Change button
If repairing your MS Office programs can not fix your issue, move on to next step.
Step 5: Recover your Outlook data items
During installation of Office program, the Inbox Repair Tool or SCANSPST.EXE is already installed on your desktop. This software can resolve these issues by scanning all the Outlook data files and also repairing multiple errors.
For using the Inbox Repair software,
First of all, Exit Microsoft Outlook
Go to the Repair Outlook Data Files i.e. .pst and .ost
Then, follow Inbox Repair Tool Working steps carefully
If this repairing Outlook data files process can not resolve the issue, move on further step.
Step 6: Create the new profile/ account
There are following points for creating a new profile and afterward, add the mail accounts to a new profile.
1. Close Outlook application
2. Then, select one of the following steps according to your desire:
In Windows 10 OS, go to Start button. Enter Control Panel and press Enter key. Now, Choose User Accounts, select Mail option and click the Show Profiles
For Windows 8 users, open Apps menu, click the Control Panel and select Mail option. Press Show Profiles.
For Windows 7, choose Start button, go to Control Panel >> Mail >> Show Profiles
3. Choose Add option, and type the profile name within a Profile Name box
4. Enter the email address and the password for a primary mail account that has been used in Outlook and then, go through the steps for creating the profile
5. After creating the account, from the Show Profiles dialog box, choose the option of Prompt for a profile to be used
6. Start Microsoft Outlook and then, select a new profile
If the above-mentioned procedure works great and also resolves an issue, returns to the Show Profiles dialog box and delete the older profile as well.
Conclusion
MS Outlook is most commonly used mail client among many professional users. Moreover, while accessing this email application, users face various problems such as Outlook hangs, freezes or stop working are mentioned in this blog. Due to such reasons Outlook is not responding error has been received while opening the desired file. The causes of this error and relevant solution to fix Outlook error is also discussed.