File Conversion
Convert MBOX to HTML – Keep Original Formatting with MBOX to HTML Converter
There has been an exponential increase in the demand for MBOX to HTML conversion in the modern generation. The reasons may be as trivial as being able to access emails in web browsers like Chrome, Firefox, IE, etc. Whatever the case, it remains a fact that people are searching for ways to convert MBOX to HTML. And of course, everyone likes their data in mint condition even after conversion. Therefore, here we are with a perfect conversion procedure that is very easy to implement and gains instant results.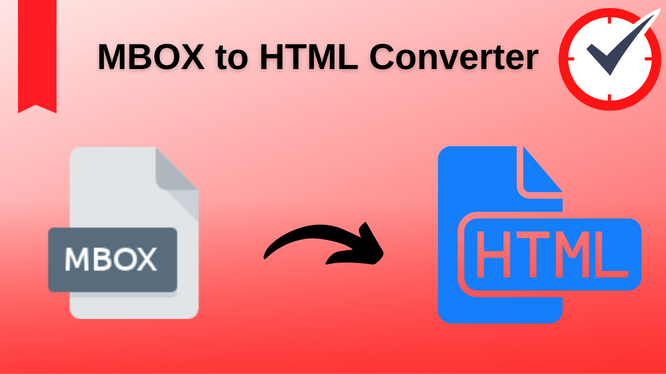 MBOX & HTML – Brief Intro
MBOX files are use to store multiple email messages in a single file along with attachments. It is the most common mailbox storage type with support for 18+ well-known email clients and more. Even some email services provide users with MBOX files as a backup. Eg: Google Takeout service of Gmail.
HTML format is used for text files that contain markup tags. In simple words, HTML is used to create web pages. These webpages can be easily viewed in browsers and several text editors enable users to edit and change the formatting of HTML documents as per convenience.
Reasons Behind MBOX to HTML Conversion
The overall requirement of HTML files entirely depends on the user. The following reasons are:
There are fields where a user has to provide clients with email messages in HTML format. As most email applications support MBOX files, direct conversion to HTML is the most viable choice.
Some services such as Google Takeout provides users with MBOX file that contain all their mailbox data. In order to access and edit these messages as HTML files, users often look for some way to convert MBOX to HTML.
HTML files are even used for archiving purposes. Several users prefer to keep a backup of all their emails as HTML files, as they are easy to access and edit.
The following query is a genuine one taken from a technical forum that represents one such of converting MBOX files to HTML format:
"Recently I download all my Gmail emails with google takeout service. And I am left with an MBOX file. The problem is I require all my emails in HTML documents without any change in formatting. So, is there any way to do that without messing up the email properties?"
Assured Way to Convert MBOX to HTML on Windows & Mac OS
If you are looking for a genuine solution, then this surely is the perfect place. The best technique to export the MBOX files into HTML documents is by using an automated solution. Several of them are available online, but only some showcase true flexibility and accuracy in complex conversions. MBOX to Outlook Converter is an all-rounder in such scenarios. It has a multitude of features that eases the overall MBOX to HTML conversion process. This tool ensures that none of the email attributes are tampered with during migration. This software is supported by all Windows versions including Windows 10 and below. A separate variant of the tool is also available for the Mac platform. Make sure to try the free version and see how flexible this utility can be.
For Windows OS:
For Mac OS:
Advantageous Features of MBOX to HTML Converter
The software offers a variety of benefits. It supports 21+ email clients and has extended support for MBOX files generated by a number of email services like Gmail. It contains a bundle of features that serves all kinds of user requirements as long as it is related to HTML migration.
Export Emails in HTML Files: The tool provides the option for both selective and bulk migration. There is no limitation on the number of emails and files it can process at once.
Sheer Amount of MBOX Support: The software is smart enough to understand the framework of all kinds of MBOX files. Be it MBOX with extension, or without extension, be it an MBS file or MBX file, the software supports them all.
100% Accuracy & Efficiency: MBOX to HTML converter provides results without any imperfections. Not a single chosen email is left behind. And every HTML tag is left untouched for complete originality.
Perfectly Retains Message Properties: It conserves all the header attributes of an email i.e., cc, bcc, subject, date, and email addresses. Even the inline images and hyperlinks are present in the converted files.
Maintains HTML Formatting: The HTML files contain the email messages in original formatting even after conversion. All the tags are automatically specified to allow the generation of files with untouched originality.
File Naming Conventions Available: A unique feature embedded in this software allows users to apply naming conventions and convert MBOX to HTML as per preference. This feature is also available in Windows software.
Attachments Extraction: Instead of discarding attachments as done by some third-party applications, this software extracts them all into separate folders. Thus providing users with both HTML files and attachments.
Support for both Windows & Mac: Irrespective of the platform the conversion is taking place, the software efficiently generates HTML files for each email message stored in MBOX without fail.
Simple Steps to Convert MBOX Emails to HTML:
Step 1: Run MBOX to HTML converter & click on "Add File".
Step 2: Select the MBOX files to be exported.
Step 3: Set the Export type for the mailbox as HTML.
Step 4: Convert the MBOX file to HTML format in the desired folder.
For a better understanding of the steps along with screenshots, you can also follow the below instructions:
1. Launch the software and click the "Add File" button from the ribbon bar.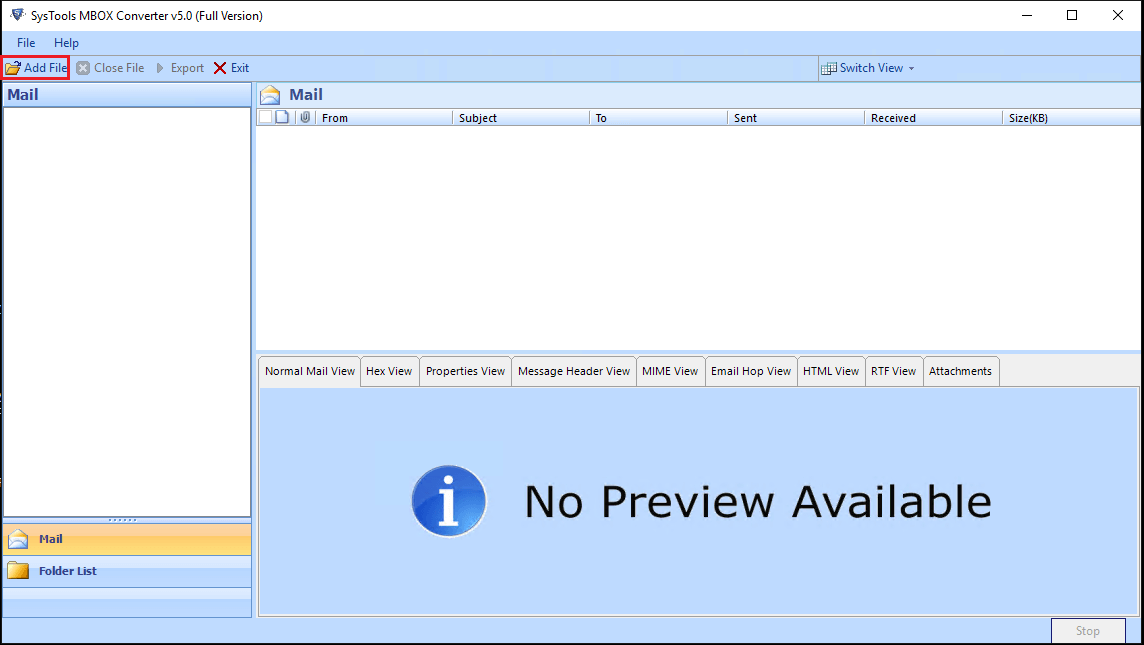 2. Now, click the MBOX Files option and click on the Next button.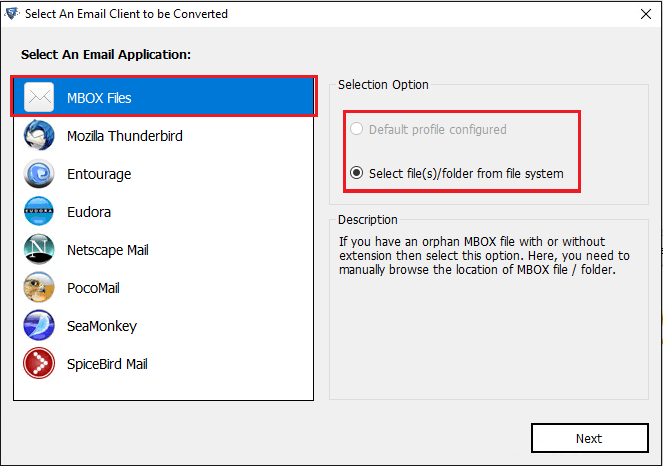 3. Browse the Pegasus files (.mbx files/ no-extension MBOX files) extracted in Step 1 from the local system.

Note: You can also use Folder mode to import multiple Pegasus mailbox files at once.
4. The software will preview the emails of mailbox files. Click the Export button from the menu to proceed.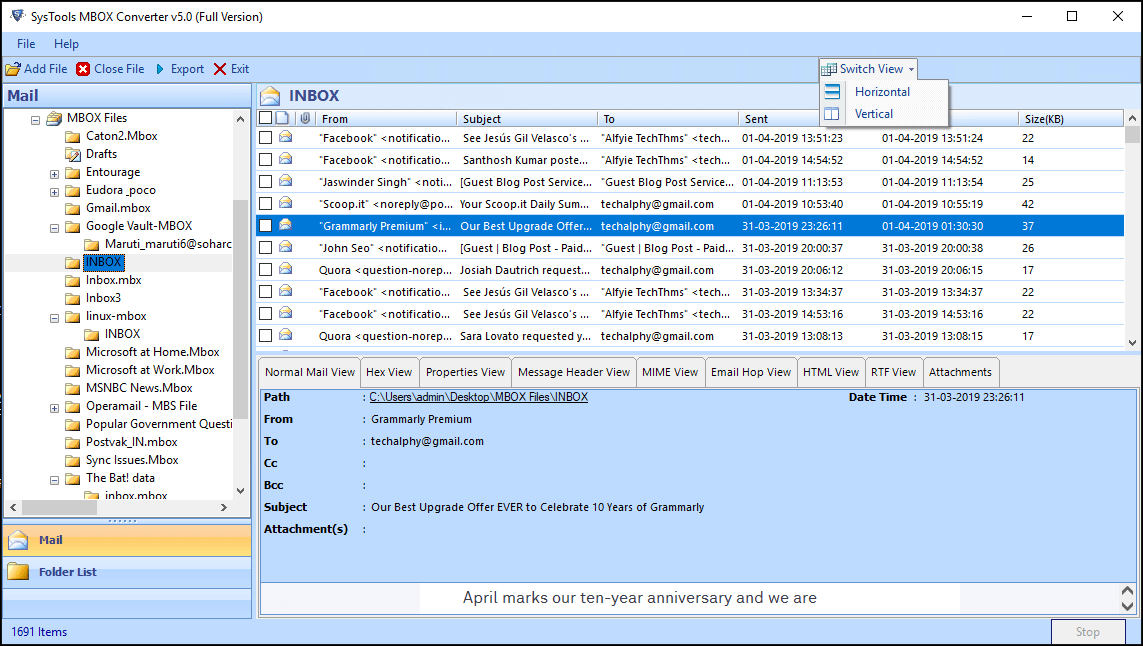 5. Select HTML from the list of export options and click the Export button.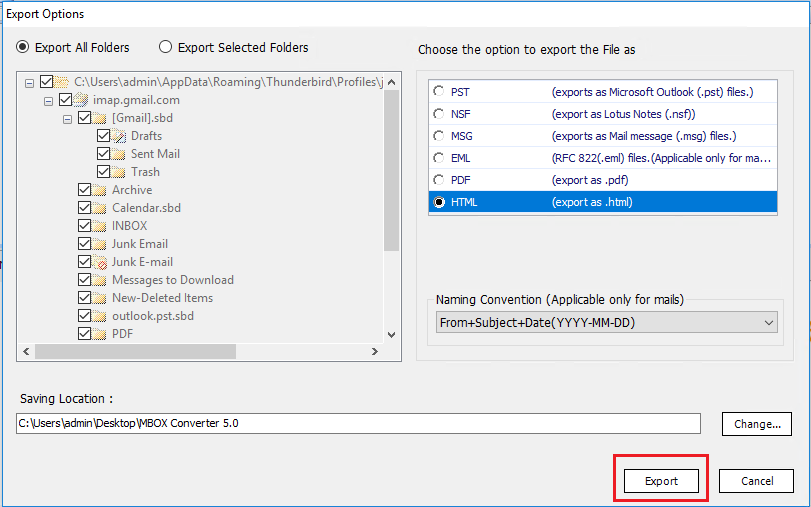 6. The MBOX to HTML export process will start.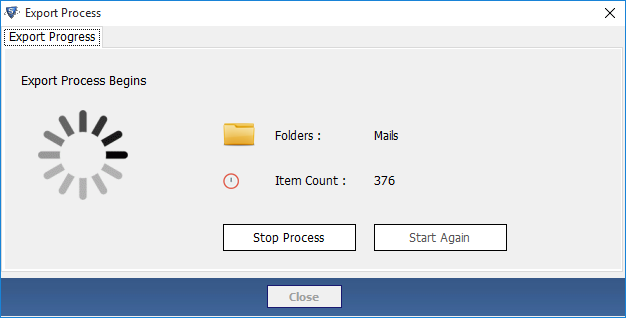 7. Once the process completes, you can save the progress report as well as open the folder to verify all the converted files.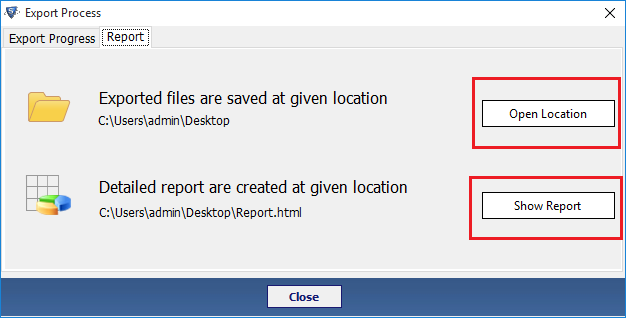 Note: Once the files are converted to PST format, you can import them in all Outlook versions using the native Import/Export option of Outlook 2019, 2016, 2013, 2010, 2007 & 2003.
Frequently Asked Questions
1. Can I convert multiple MBOX files into HTML format at once with help of MBOX to HTML Converter?
Ans. Yes, the tool supports bulk converting MBOX to HTML file format. You can even make use of folder mode to add multiple files at once.
2. Can I edit the resultant HTML files using Notepad++?
Ans. Yes, you can edit the HTML files using any text editor including Notepad++.
3. It is extremely important for me to have the HTML file in the same format as the original emails. Can I trust the converter for this?
Ans. Yes, the software is capable of retaining the original formatting of all the emails without any issues. You can even try the free demo version and check it out yourself by exporting 25 emails.
4. Are there separate tools for Windows and Mac to convert MBOX to HTML?
Ans. Yes, the software comes in two variants: one for Windows and one for Mac. The windows version displays emails before conversion. Rest assured, both are equally capable of converting MBOX files to HTML with utmost accuracy.
Also Read: How to Convert MBOX to PST Manually
Final Words
Conversion of emails from one file format to another is not an easy task. It requires changing the encoding of files which if done wrong can corrupt your file. In the case of MBOX files, it becomes disastrous as MBOX contains multiple emails in a single file. That is why professional users bank upon a specialized MBOX to HTML converter for accurate results. Through this article, we are providing one such solution that guaranteed accurate conversion without changing the formatting of MBOX files. Grab the tool now and convert MBOX files to HTML without any constraints.