Android
,
Yahoo Mail
Know How to Import Yahoo Contacts to Android?
Overview: The informative blog in a clear and concise manner addresses all your queries about transferring Yahoo Mail contacts to Android phones. It provides a direct solution for those who have a large number of contacts and need to import Yahoo contacts to Android phones.
Keeping in touch with our contacts requires having their information easily accessible in one place, which can be a challenging task. To simplify this process, it is necessary to transfer Yahoo contacts to Android, ensuring that all the contact information is available on a single device.
A Brief Overview of Yahoo Mail and Android
Yahoo! Inc. provides an email service called Yahoo Mail. Which enables users to send and receive emails and manage their contacts and calendar events.
Google has developed Android, a mobile operating system that many smartphones and tablets use.
People commonly use these two platforms to stay connected and manage their communication needs while on the go.
How to Import Yahoo Mail Contacts to Android?
There is no one-step method available to complete this task. You must follow a three-step process to transfer contacts from Yahoo Mail to Android devices. These steps are:
Step-1: Export Yahoo Mail Contacts to CSV File Format
Firstly, you have to extract all the contacts from your Yahoo email account to a reliable format, such as CSV. This file contains all the contact information in a row and column format. Follow the steps:
To begin, log in to your Yahoo Mail account and access the Contacts option.
Next, click on the More contacts options, which is represented by three dots (…).
Finally, select the Export to CSV file option from the drop-down list.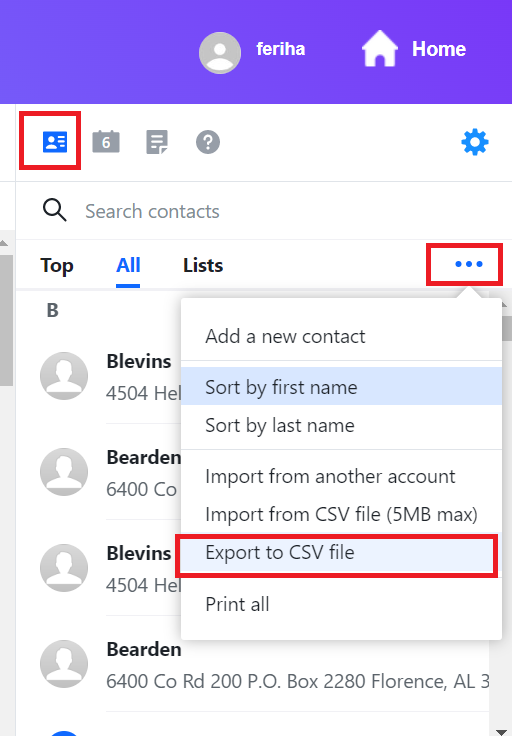 Once you have completed these steps, you will receive a single CSV file containing all the contact information.
Step-2: Convert the Resultant CSV File to vCard Format
As CSV files are not compatible with Android devices, you must convert them to the vCard VCF format. To do this, you can use the Excel Contacts Converter Tool, which supports both Excel and CSV file formats and can save CSV and Excel files to VCF format.
Using the suggested tool, you can create single or multiple VCF files of any version, such as vCard 4.0, 3.0, and 2.1. The software is compatible with Windows OS 11, 10, 8, 7, and Mac OS 10.8 and above versions, and can be downloaded for use.
Step-3: Import Yahoo Contacts to Android Smartphones
To import the resultant file into your Android device, keep in mind that different smartphones and Android versions have their own unique settings. Thus, you might observe variations in the steps mentioned here based on your current version. Copy the VCF file to your mobile device and follow the mentioned steps:
1. Go to the Contacts app on your Android phone. open the home screen or app drawer, and locate the Contacts app icon.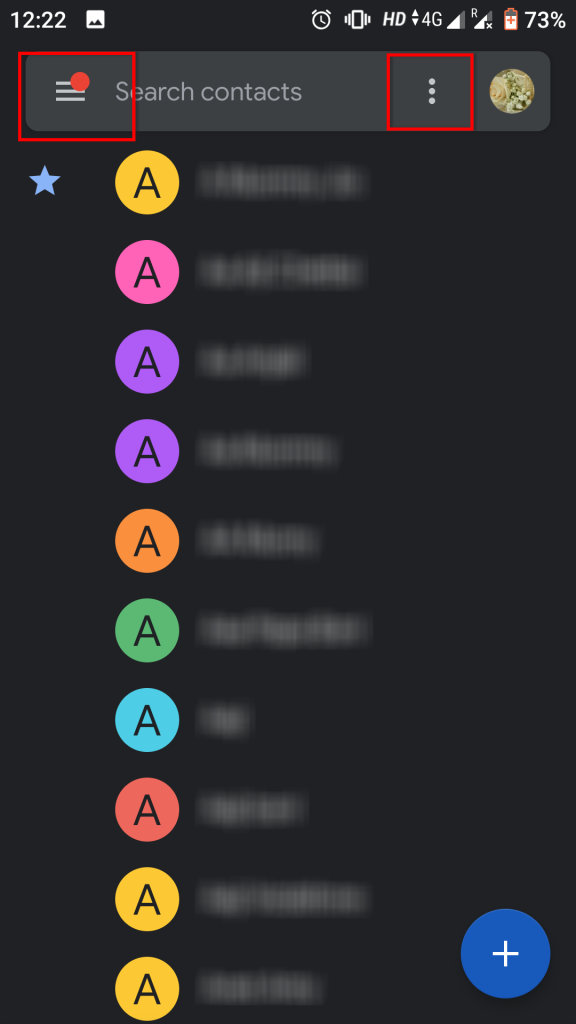 2. To import contacts on your Android phone, go to the Settings menu and select the "Import" option.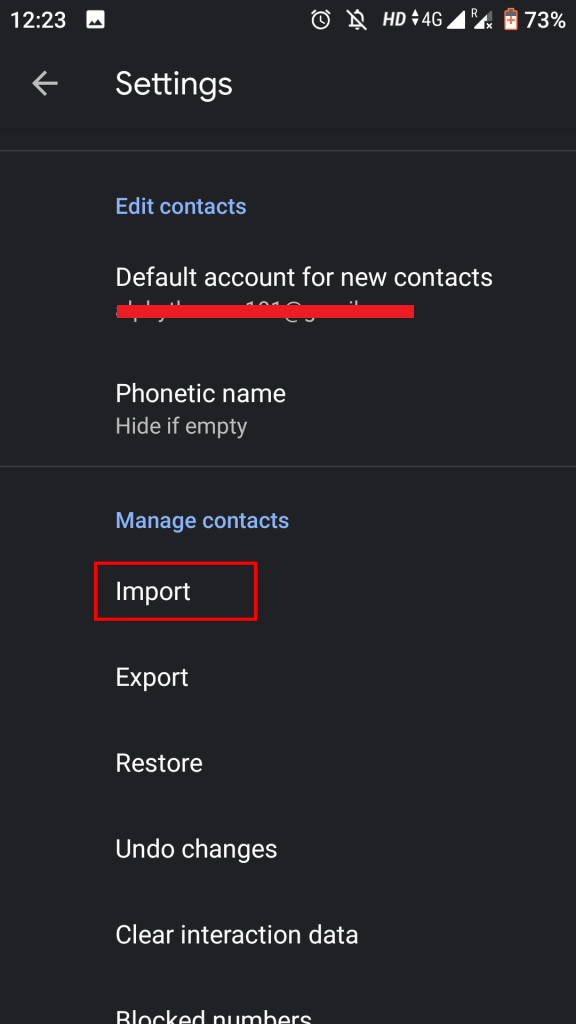 3. After selecting the "Import" option, you will need to browse to the destination location where the VCF file is saved.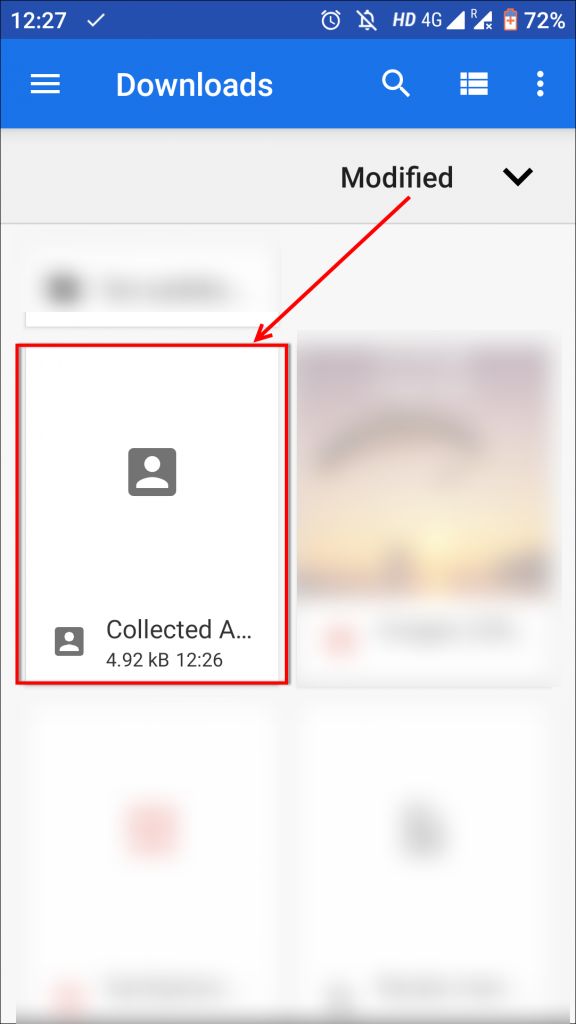 4. After selecting the VCF file, the contacts contained within it will be imported and synced with your Android device.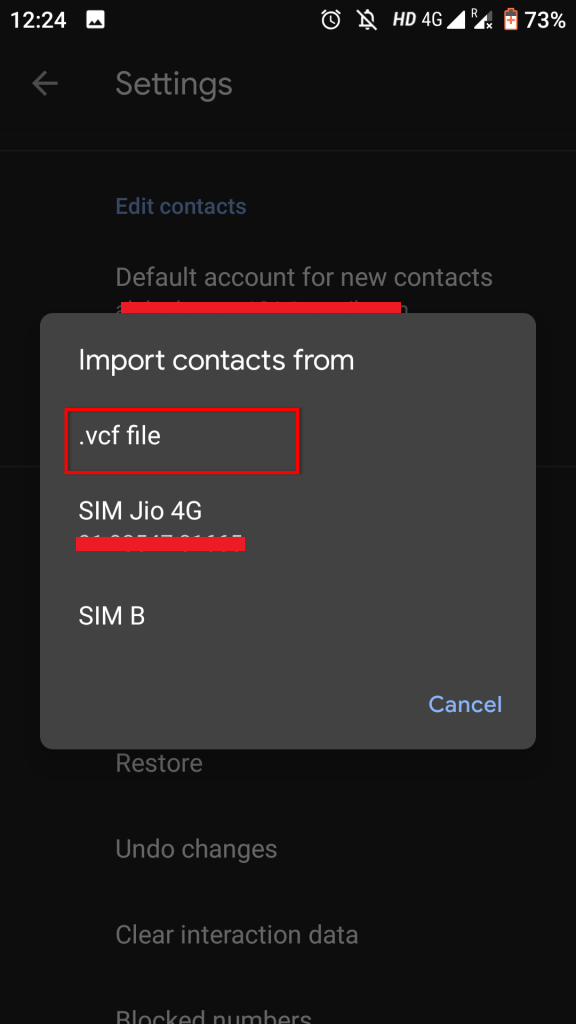 Depending on the size of the file and the number of contacts it contains. The import process may take a few minutes to complete. Once the sync is finished, you will be able to access and manage the imported contacts from within the Contacts app on your Android device.
It is important to note that you may need to grant permission for the Contacts app to access your imported contacts. The app will allow you to search, edit, and organize your contacts seamlessly once you grant permission.
Conclusion
There are several reasons why importing contacts from Yahoo to Android can be useful. However, the primary reason is that you may not always have access to your contacts saved on Yahoo. By syncing your Yahoo contacts to your Android device, you will have them available to you at all times, no matter where you are.