Outlook
,
Yahoo Mail
How to Import Yahoo Contacts to Outlook Profile?
In this blog, we will discuss the importance to import Yahoo contacts to Outlook profile. As people save their contact information on various platforms such as mobile devices and email accounts like Yahoo and Gmail. It becomes necessary to transfer these contacts to other platforms for easy access and communication.
Microsoft's flagship product, Outlook, enables users to manage emails, contacts, calendars, tasks, notes, and journals on a single platform. Different versions of Outlook, such as Outlook 2021, 2019, and below, are available for users to utilize. We will explain the best and simplest method in the upcoming section for transferring contacts from Yahoo Mail to an MS Outlook account.
Various Reasons to Import Yahoo Contacts to Outlook
Different reasons exist for users wanting to export their Yahoo Mail contacts to Outlook. These are:
Importing Yahoo contacts to Outlook can help users who have multiple email accounts to manage all their emails in one place.
Users can take advantage of various features such as task management, calendar integration, and advanced search options that Yahoo Mail may not have.
If a user is switching from Yahoo to Outlook as their primary email provider, moving their Yahoo contacts to Outlook ensures they do not lose any important information.
Users can create a backup of their data in case of any issues with their Yahoo account by transferring their Yahoo contacts to Outlook.
Easy Process to Export Yahoo Mail Contacts to CSV
The first step in importing Yahoo Mail contacts to Outlook is to export the contacts from Yahoo Mail to a CSV file. Once the contacts are exported, the resulting CSV file can be easily saved in Outlook format.
Step-1. To begin the process of exporting contacts from Yahoo Mail to a CSV file, log in to your Yahoo Mail account and navigate to the Contacts section by clicking on the people icon.
Step-2. Once you are in the Contacts section of your Yahoo Mail account, click on the More contacts options (…) button. From the dropdown menu, select the option to Export to CSV file.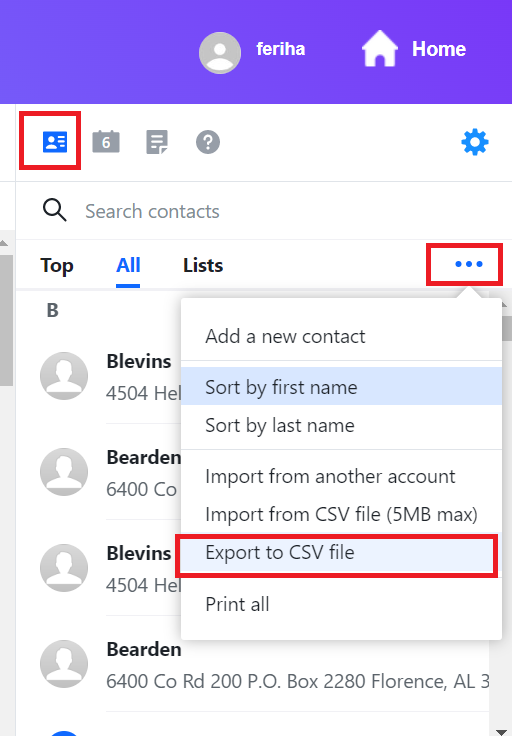 Direct Solution to Transfer Yahoo CSV File to Outlook Format
FreeViewer offers secure software solutions for converting CSV/Excel contacts to vCard format. The Excel Contact Conversion Software is a reliable tool that ensures a smooth conversion process with proper mapping of all fields. The output format is .vcf, which allows all fields to be saved to CSV files. Additionally, the software allows for the creation of a separate VCF file for each contact. Making it easy to manage and organize contact information.
The suggested software allows users to create either a separate or a single VCF file and select the desired vCard version, including vCard 4.0, 3.0, and 2.1. The software is available for download for both Windows 11, 10, 8, 7, and Mac OS 10.8 and above users.
Steps to Import Yahoo Contacts to Outlook File Format
Follow the steps below to import the CSV file containing Yahoo Mail contacts into Outlook 2021, 2019, or 2016:
Step-1: Open Outlook and go to the File tab. Click on Open & Export and then select Import/Export.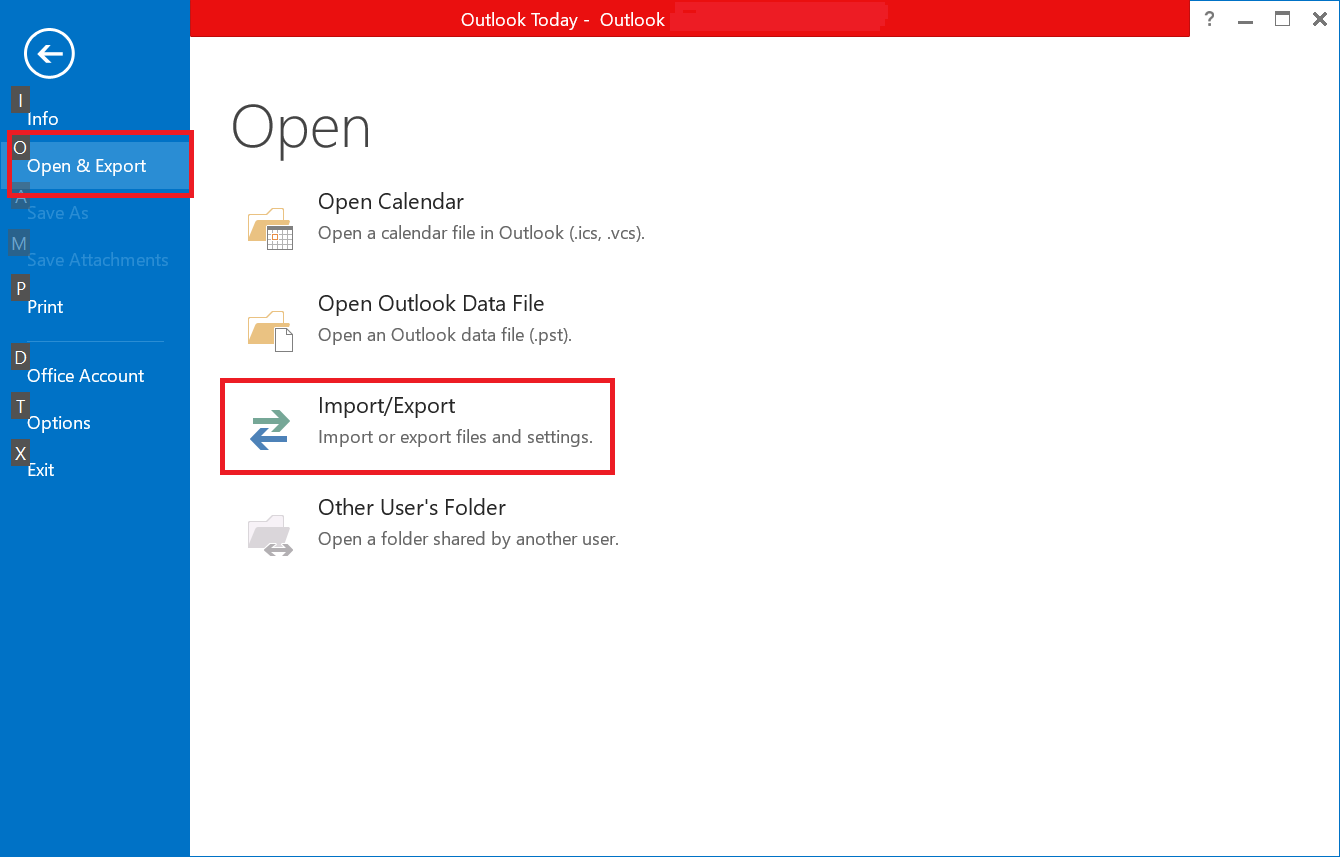 Step-2: In the Import and Export Wizard, select Import a vCard file (.vcf), and then click Next.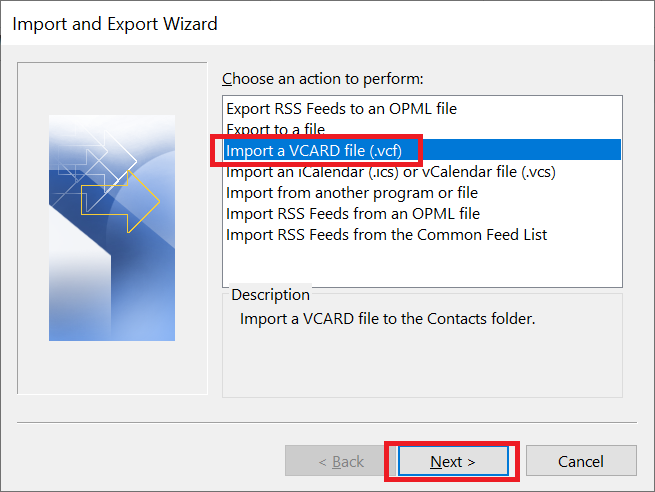 Step-3: Browse to the location where you saved the VCF file, select it, and click Open.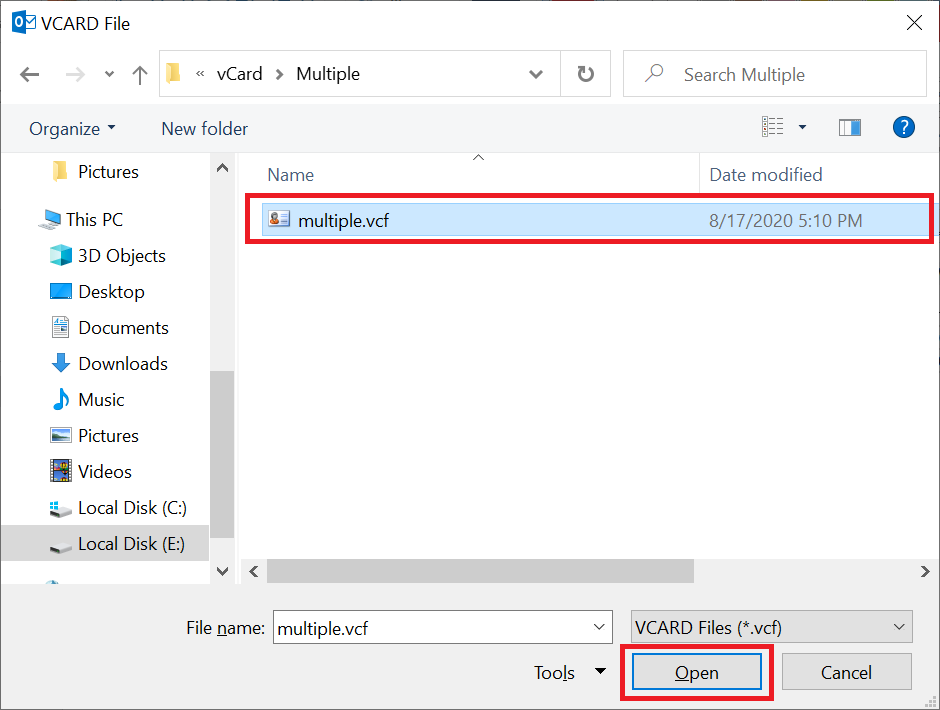 Once you have imported the vCard file containing your Yahoo Mail contacts into your Outlook profile, you can find the contacts in the 'Contacts' folder within Outlook.
Summing Up
This article will provide users with a detailed guide on how to transfer Yahoo contacts to an Outlook profile in three simple parts: Firstly, we will export our Yahoo contacts to CSV format. Secondly, we will convert the CSV file to vCard format. Lastly, we will import the resulting vCard file into Outlook 2021, 2019, or 2016 versions.