Mac Outlook
,
Office 365
Strategies to Import Outlook 2011 OLM to Office 365 User Account
Admin
| Modified: 2020-06-03T17:39:06+05:30 | 5 Minutes Reading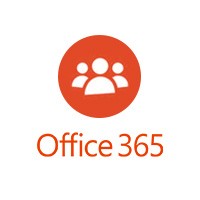 In today's arena Outlook is an email client is most preferable by personal as well as professionals. Outlook is in use because this mail application is compatible with Windows and MAC Operating System simultaneously. Generally, Outlook 2011 stores all the data into OLM file format like contacts, email messages, journals and so on. But, sometimes Outlook 2011 user wants to import Outlook 2011 OLM to Office 365 because of some reasons. Thus, Office 365 is a web-based email client and easy to access anywhere and any time. So, user needs to import OLM to Office 365, it is reduced the chances of data loss, less cost of continuance as well as hardware also. Moreover, due to all this functionalities user try to convert Outlook 2011 OLM to Office 365 effectively. Hence, the conversion procedure is not that much easy as it looks like. Thus, in the following section, we are going to discuss the strategies to import Outlook 2011 OLM to Office 365. So, first go through the following scenario, that will make you able to understand the importing process of OLM file to Office 365 efficiently. The below-listed scenario is taken from the forum site:
"Day before yesterday, I swap on Windows Operating System from MAC Operating System. I need to Import all of my data of Outlook 2011 OLM migrate into Office 365. All of my important emails are saved in Outlook 2011 OLM file and I need to import them. Thus, I searched a few hours to find the reliable source related to conversion of OLM file to Office 365 successfully. But I am unable to find any way to execute the task. So, please suggest any needful way to resolve my issue."
"Need help to import my important emails, calendar, contacts and much more from Outlook 2011 OLM to Office 365 without any hassle. I already tried so many times but I am unable to perform the procedure positively. When I import the files I face an issue i.e., my Outlook 2016 does not identify the data file properly. Can you please facilitate me an appropriate solution to resolve my problem."
Tricks to to Import Outlook 2011 OLM to Office 365 User Account
As per the above-mentioned scenario's, we have taken into consideration and come up with the methods that will help to perform the conversion of OLM to Office 365 positively. Thus, below we are going to discuss two tricks to resolve the issue i.e., manual method and professional tool. So, user can opt any one of them as per their requirement and comfort.
Manual Method to Import OLM to Office 365 MAC
Follow all the below-listed steps in sequence to execute the process of export Outlook OLM to Office 365 effectively:
Step 1: Open Outlook application into your local machine
Step 2: Now, go to "Tools" button and then opt "Accounts" alternate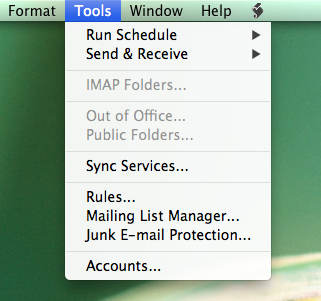 Step 3: Here, in this step from the drop-down menu, select "Exchange"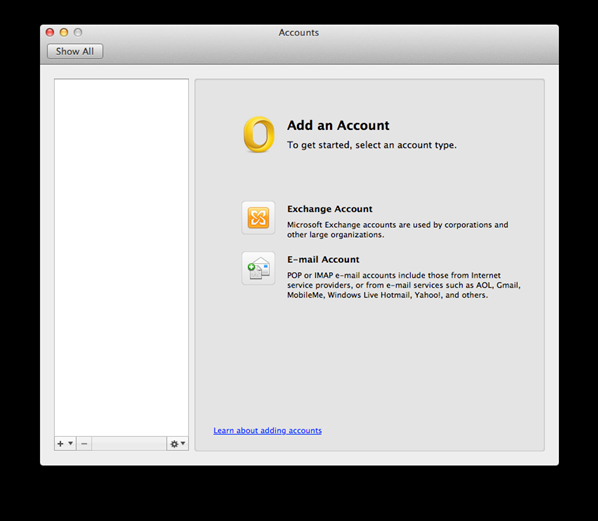 Step 4: Insert your mail address of Office 365 in "Email Address" section
Step 5: Add your Office 365 mail account in username field and then enter password into password field
Step 6: Hit on "Add Account" option
Note: If it wants server address then you have to add, outlook.office365.com and choose "Add account" tab again.
Step 7: Now, an autodiscover has appeared on your screen. So, you have to check the "Always use my response for this server" alternate then, select "Allow"
Step 8: At last, your account will be synced properly. When, the synchronization procedure complete successfully so, you will be able to access your data of OLM file into Office 365.
Professional Way to Migrate Outlook for MAC to Office 365
Above mentioned manual method have some limitations. So, user can go with this third party application such as "MAC OLM Converter" software. With the help of this tool, you can import Outlook 2011 OLM to Office 365 easily without any extra efforts. This tool migrates Outlook for Mac OLM of Outlook 2011 into various file formats in batch mode. Moreover, this application contains some more unique features, that are listed below have a look:
Supports all the updated versions of Mac OS X.
Import OLM to PST, MBOX, EML file formats.
Step by Step Procedure to Export OLM File to Office 365
This is two steps process one is export OLM file to PST that supports the Office 365 application and then, second one is import PST to Office 365 to access all the data properly.
Step 1: Export OLM Files to PST
Launch the Mac OLM Converter tool into your machine and then, click on "Add File/Folder" utility

Now, choose the file/folder on the PC in the saved location of OLM

Hit a click, on "Next" and then choose PST as an alternate to execute conversion

Assign "Date Filter" to export the data of a particular time duration

Choose a desired spot for converted data file
Click on the "Export" tab

Finally, when the procedure being completed so, you can view the resultant file at its saved location.
Step 2: Import Outlook 2011 OLM File to Office 365
After, exporting the OLM file into PST file format you have to move forward and import that converted file into Office 365. thus, to execute that procedure you have basically two alternates, one is manually such as "Drive Shipping" and "Network Upload". User can opt this manual method but, one thing user should have to know i.e., manual way contains some disadvantages. If user try to perform the task manually then it may occur the issue of data loss. So, it is better to execute the importing task of OLM file to Office 365 with the help of the Office 365 import tool. This tool import converted file into Office 365 successfully without any data loss.
Final Word's
Sometimes, user need to import Outlook 2011 OLM to Office 365 because of some reasons. So, in the above section, we discussed strategies to perform the migration procedure effectively. Thus, it is all up to user, they can opt any one method as per their suitability to execution of migrate OLM file to Office 365 successfully.