Thunderbird
Export Thunderbird Profile to Outlook – A Comprehensive Guide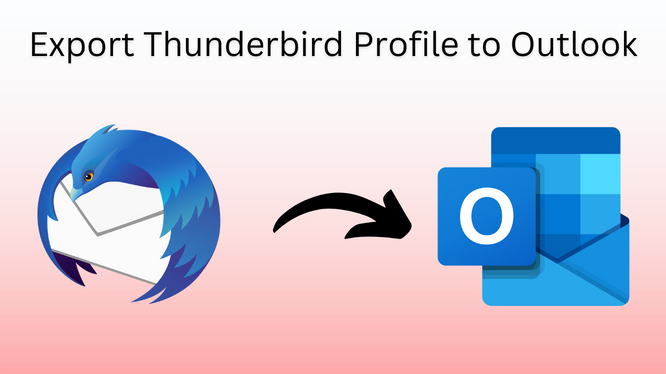 Hello everybody! Are you using the Mozilla Thunderbird email application right now? Unfortunately! Thunderbird only has basic functionalities. This is the reason people are switching to another email platform such as Microsoft Outlook for better and more efficient email communication. Outlook has all the advanced functionalities that make it the best in its domain.
But, there is a problem 
If users are planning to switch from the Thunderbird email application to Microsoft Outlook, then there will be a requirement to export Thunderbird profile to Outlook. Sadly! There is no direct solution that can perform data migration between these two desktop-oriented email applications.
Hold On! You Can Try Other Methods
Although, there is no inbuilt functionality that directly migrates data between these two mail clients. So, after considering this problem, we come up with this article. In the upcoming section, we will discuss two workarounds that can convert Thunderbird to Outlook without fail. So, without wasting any minutes, let's begin!
Techniques to Export Thunderbird Profile to Outlook 2019/2016/2013
Generally, there are two methods that can migrate messages between Thunderbird and Outlook.
Manual Method
Smart Automated Solution
#Approach 1: Use Drag-and-Drop
It is a free way that can export emails from Thunderbird folders to the MS Outlook application. In this method, we have to move T-Bird emails into EML format. Afterward, import all the EML files into MS Outlook using the drag and drop technique. The entire process is classified into two steps and you have to follow every step sequentially.
Step 1: Export Thunderbird Email in EML
First of all, you have to make a new folder at any location on your PC for .eml files.
After that, open the Mozilla Thunderbird mail client.
Now, drag the mail from the email folder(s) that you want to transfer and drop them into the folder that was previously created.
Repeat step 3 till all the emails get converted into EML format.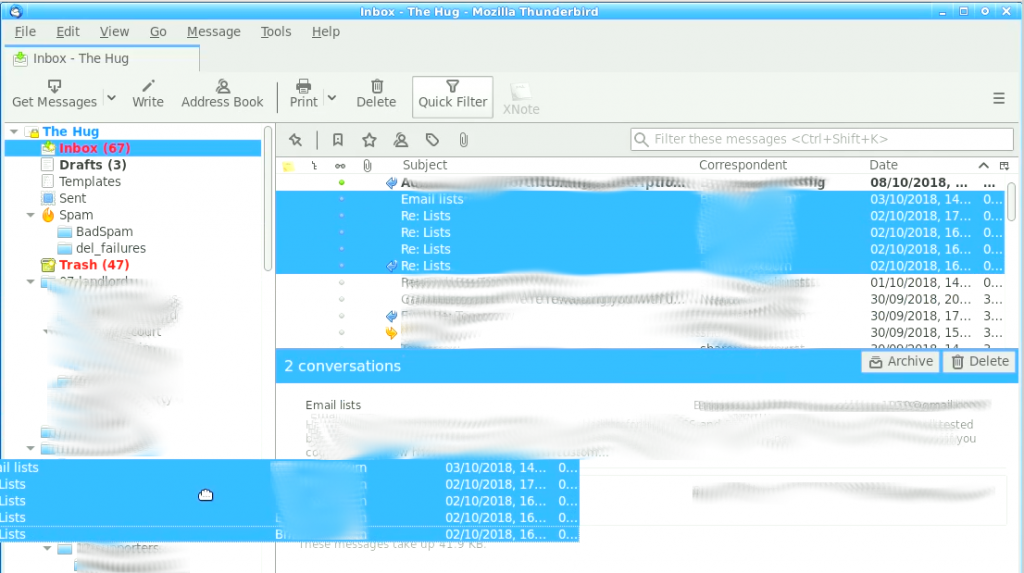 Step 2: Transfer EML into MS Outlook 2016/2013/2010
Once you have done with step 1, then go with the below instructions.
Open Outlook that has an existing profile.
Now, drag and drop all the EML files into the Outlook folder. Make sure you have enough time because this process consumes time.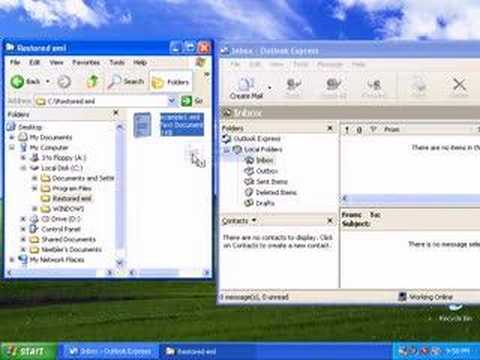 The above method is beneficial when there are a few numbers of messages in the Thunderbird profile. However, when the emails are available in large number, the same method become cumbersome for a user. Because it is not easy to export each Thunderbird folder (including Inbox, Drafts, Outbox, etc.) emails into EML and import them into Outlook too. So, it is not a reliable workaround when the user is dealing with a huge number of messages in the Thunderbird profile. In such a scenario, just take the help of the second method.
Before moving to the next approach, find the location of Thunderbird profile
#Approach 2: Intelligent Way to Export Thunderbird Profile to Outlook
Instead of migrating data into EML, it is better to import the entire T-Bird profile database into Outlook-supported file format i.e., PST (Personal Storage Table File). For this, use MBOX to Outlook Converter. A utility that directly fetches the Thunderbird profile data and converts them into Outlook PST format with complete information. The best part – the software supports all the latest versions of the Windows Operating system such as Windows 10, 8.1, and 8.
For Windows OS:
For Mac OS: 
Now, check out how this tool works:
1. Download the software to export Thunderbird profile to Outlook.
2. After completing the installation of the utility, open it and click on Add File option.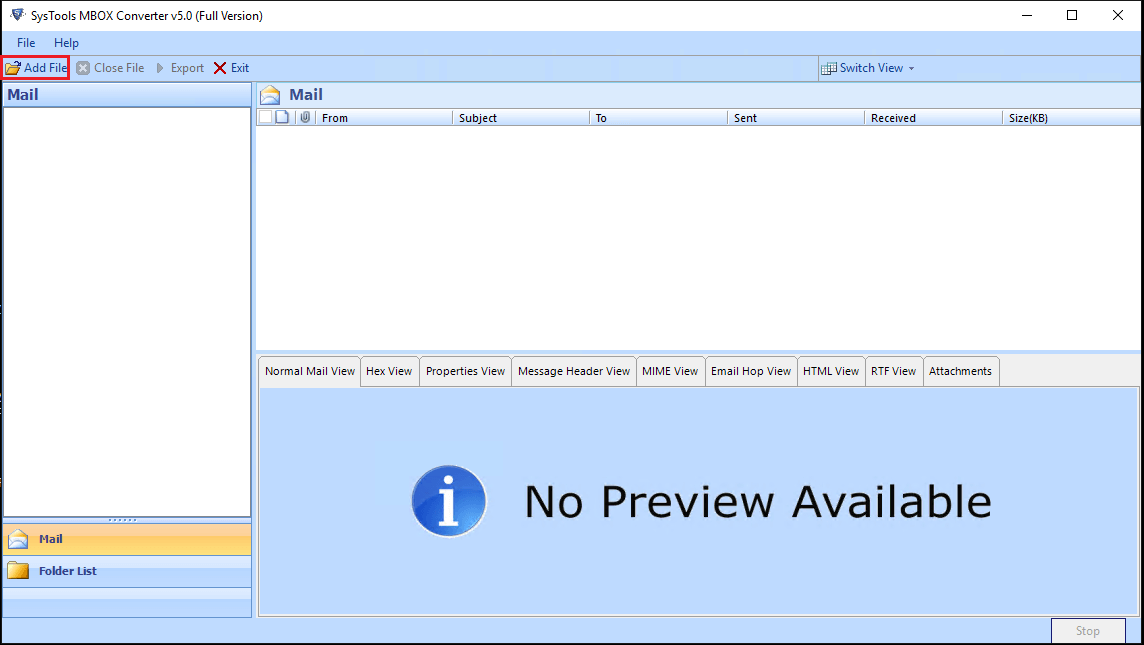 3. In Add File wizard, there is a clear option to import the Default profile configured from Mozilla Thunderbird, Entourage, Eudora, Netscape Mail, SeaMonkey, and much more. You only need to select the radio button of that option. By doing this, it will automatically extract files from the Thunderbird profile.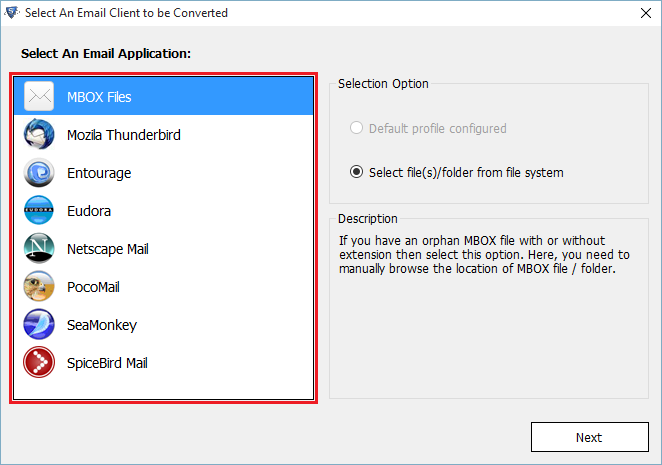 4. In the next window, you can either migrate data of selected identity or all configured profiles into equivalent Outlook-supported file format. To transfer, all the T-Bird profiles, just check the box corresponding to Export All Identities. Else, opt for individual identity under the Select Identities option as shown in the screenshot.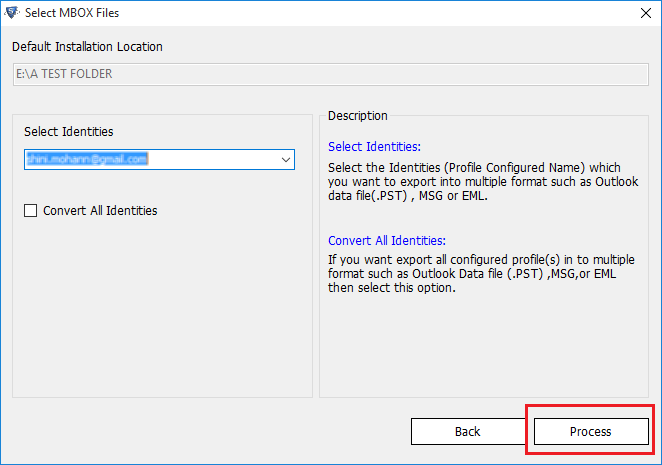 5. After scanning, all the emails get displayed on the software preview pane. Here, you can check all the email metadata attributes. Then, click on Export.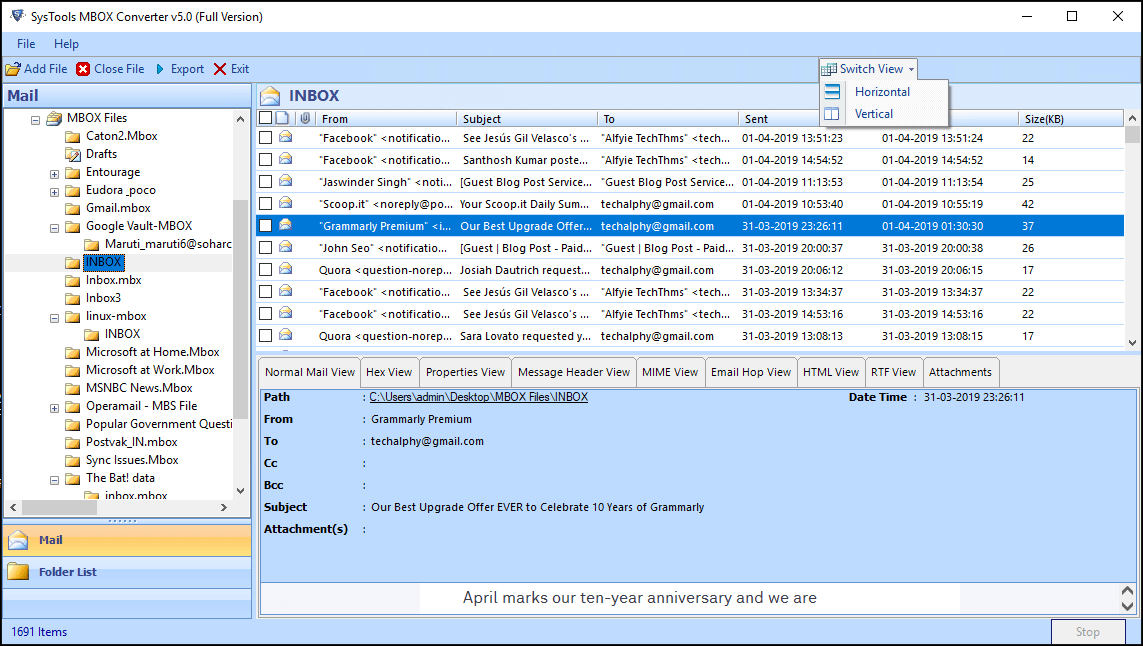 6. From Export Wizard, select PST format. Plus, if you want to export data from the selected folder, then opt for Export Selected Folders. Else, go with the Export All Folders feature. Also, provide a location where you can save the resultant .pst file.
7. Finally, hit on the Export button to export the Thunderbird profile to the Outlook PST file.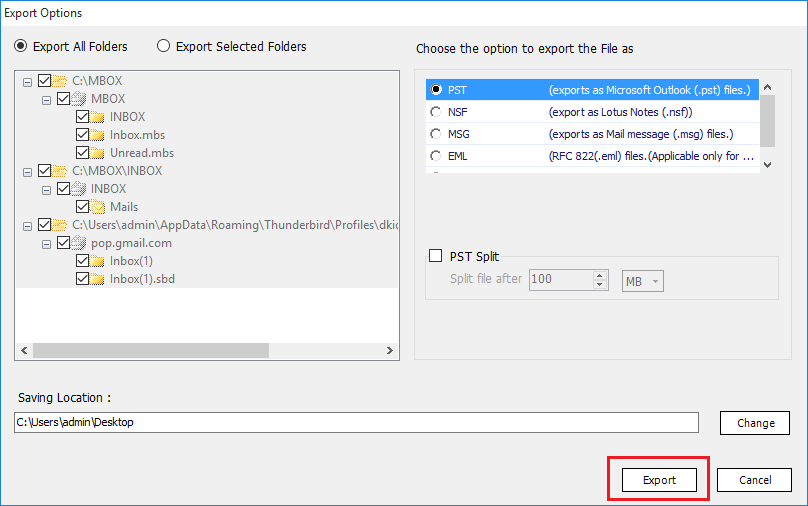 Bringing It All Together
Moving from one email application to another one for a better mail facility is very common in today's arena. Likewise, export Thunderbird profile to Outlook 2016/2019 for taking advantage of advanced features is very common among users. Therefore, we have discussed all the possible solutions in this post that let users know how to move Thunderbird profile data to Outlook data file.