Outlook
Fix An Unknown Error Occurred Error Code 0x80004001 Using Top 5 Ways
Admin
| Modified: 2019-02-22T15:26:19+05:30 | 4 Minutes Reading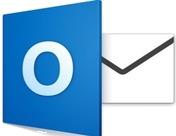 Outlook is the most prominent desktop-based email client which is used for sending and receiving emails. But, sometimes it shows an error message 0x80004001 while users are trying to add the PST file to Outlook. However, this error message is in a hexadecimal format which is occurred because of Windows related issues. But, most of the time users get confused about the application related problem or Windows-bound issues. It hardly matters the reason, it is only important to identify the error message without any delay and resolve them. Hence, in this blog, we have covered the exact solution to fix the error code 0x80004001.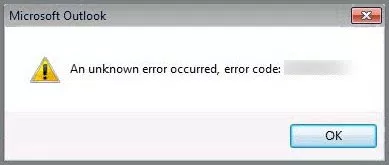 Why Do Users Get an Error Code 0x80004001?
Bug Check Screen:
Bug check screen or stop error screen commonly appears when Windows detect a non-recoverable error. This error can crash the system subsequently and shows a blue screen or blue screen of death.
System File Corruption:
If your system file is damaged, then corrupted file entries may be responsible for the error code 0x80004001.
DLL Error:
Dynamic link library is considered as an important component for any program. If this DLL file is missing, it causes an unknown error occurred error code 0x80004001.
Application Freeze:
If your Outlook application starts freezing suddenly or frequently, it does not allow to do any task. In this situation, the system runs but the screen does not give response appropriately.
How to Fix An Unknown Error Occurred Error Code 0x80004001?
Technique #1: Upload PST File to Outlook Correctly
There are many times when users get this error code 0x80004001 due to following the wrong steps to import PST into Outlook.
First of all, go to the File menu & select Info option
Then, click on the Account Settings drop-down menu and choose Account Settings option
In this window, go to the Data Files section to load the PST file to Outlook account.
Technique #2: Run MS Outlook in Safe Mode
Follow the given below steps to use Outlook in safe mode.
At first, go to the Start button and type Run in the text field of Windows
After that, in the Run dialog box, type 'Outlook/safe' & press OK button
When Outlook imports the PST file in the safe mode, then it is good to disable all the add-ins.
Technique #3: Remove All Outlook Add-Ins
Outlook add-ins can also be the cause of this error message. So, you should start the Outlook without any add-in.
To remove add-ins, you should run Outlook application as administrator. Then, go to Outlook Options >> Add-ins >> Go button to remove add-ins.
Technique #4: Create a New Outlook Profile
When your Outlook application is corrupted or not in a working condition. Then, you should create a new Microsoft Outlook profile. For this purpose, follow the given below instructions:
First of all, close the Outlook application & go to the Start menu
Open the Control Panel & choose Mail icon
In the next process, click on the "Show Profiles" option
After that, click on the "Add" option to create a new profile
Once you recreated the Outlook profile, you can restart the Outlook and delete the older one.
Technique #5: Using Outlook Recovery Tool
If you have performed all the above discussed workarounds but still receive an unknown error message 0x80004001. In this case, it may be the case of PST corruption. So, you can use the Outlook Recovery Tool for removing this error message. By using this software, you can repair the multiple corrupted PST files in bulk and remove both minor and major level corruption.

The Bottom Line
In this write-up, we have discussed an unknown error occurred or error code 0x80004001 and different causes that can lead this 0x80004001 error in outlook. Then, we noticed that it is a very common issue faced by several Outlook users when they try to add PST file to Outlook. Therefore, we have also described various solutions to resolve the Outlook receiving error in a quick and simple way.