Apple Mail
El Capitan Mail Problems: A Major Point of Concern
Admin
| Modified: 2020-04-10T16:22:10+05:30 | 5 Minutes Reading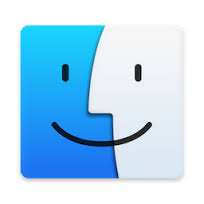 El Capitan is the twelfth release of Mac Operating system. This OS mainly focus on security, stability, and performance. Viewing messages in the mail is much faster with El Capitan. However, users are facing various challenges using Mail App on their MacBook after the upgrade of El Capitan. They report that their mail app is crashing when they try to draft or open any mail. We will understand El Capitan Mail problems (10.11.3/2/1) clearly by taking an example of a user query:
"One day I found that my Mac OS X Mail.app is crashed. This happened to me for the first time, even though I kept OS X updated to the latest version. I searched for day and night to find the solution. However, could not find any relevant solution. Can you please help me to get rid of El Capitan hanging issue?"

Solution for El Capitan Mail Problems (10.11.3/2/1)
You can resolve this issue by following these steps as mentioned below:
Solution 1: By Removing Internet Accounts
After upgrading to OS X El Capitan you may experience apps get the crash or simply do not work at all. So, to rectify this issue Firstly, turn off all your email accounts without opening the Mail app. A user can do this by following this steps:
Go to System Preferences
Then, Internet Accounts
Finally, disable all your email accounts
If a user wants to remove an account and turn off all its features, then highlight the account and click on Remove button. Once you disable the account, attempt to open Mail app. In case, it works, the issue is with your synchronized email accounts. Therefore, you need to enable one email account at a time. Then, open Mail to check if it is working fine, once you have added the account, or not. With this process, you can have the real culprit behind the problem of El Capitan hanging. You may opt for another solution if it does not work.
Solution 2: Check Email is Damaged or Not
El Capitan mail problems (10.11.3/2/1) may also occur if the user is trying to open an email that is damaged. Therefore, to remove damaged mail user need to follow some steps as mentioned below:
Open Mail
First, click Mail app to open
Then hold the Shift key until Mail opens
This causes your Mail App to open without any message or mailbox selected
Hide Message
You can hide the portion of message viewer of Windows by dragging thin separator bar between it and your message list. It is suggested to drag until the Mail displays only message list and not message viewer. Now, you can view the messages by double-click on it. You may also require resetting few options of personalized formatting, like reviewing the Mail Preferences & resizing column width, and window panes etc.
Choose Message Without Open
First, click on damaged mail to choose it, but do not open it
Then, hit on Delete or go to Message >> Move to >> Trash
Close Mail
The last step is to exist from mail app and try to open it in a normal manner.
Solution 3: If Email is Not Corrupted
If messages are not corrupted then users have to follow these below-mentioned steps for making an application work. However, one thing should be noted that user might have to recreate custom stationary after following the steps below:
Go to finder App
Now, click on Go
Then click Go to Folder
Type "~/Library/Containers" and press on Go
After this, various application container folders are displayed
Drag Com.Apple.Mail folder onto your desktop
You need to repeat step 1 but it will be time-consuming
Search for the file 'com.Apple.MailServiceAgent'
Once it is done, drag that file to your desktop
Now, restart the system to check mail app
You will see that your El Capitan mail problem will be resolved
If users find that El Capitan Mail app is crashing then, they can transfer Mac mailbox to Microsoft Outlook. This helps them to access MBOX files easily without any interruption. Let us understand it more clearly by taking an example of user query:
"I am working as a manager in an organization. Nowadays, I am accessing Mac Mail and Mac Outlook 2011. Last week, I found El Capitan Mail Problems on my system. As the problem was new to me, therefore I started searching the solution to rectify this issue. However, could not find any relevant approach. Can anyone help me out to overcome this issue?"
It has been seen that most of the users encountered Mail problems just as mentioned in this user query. Nevertheless, it can be resolved with the help of a tremendous software, namely FreeViewer Mac Mail to Outlook Converter. This allows you to transfer Mac mailboxes to MS Outlook without any difficulty.
The Bottom Line
In this article, we have discussed that there are various reasons due to which users are facing El Capitan Mail Problems. Moreover, the resolution of this issue is not as easy as it seems to be. Considering this, we have learned some manual tricks to fix it. In case, these manual solutions do not work then, they can opt for third-party software.