Office 365
Know Common Reasons Behind the Data Loss in Office 365
Admin
| Modified: 2020-05-30T13:09:14+05:30 | 5 Minutes Reading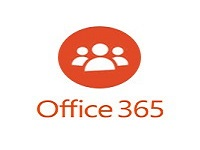 Summary: Office 365 is now the fastest-growing Microsoft platform with a global user base. Also, data loss in Office 365 is happening due to many reasons that we cover in this blog.
Most users think that Office 365 mailboxes are cloud-based and do not need to be backed up. However, that is a myth and there may be situations where all the data in Office 365 may be lost. Today we will talk about common reasons you can lose Microsoft Office 365 data and what you can do to save them.
Top 6 Reasons Behind Data Loss in Office 365
Managing your mailbox safely using a cloud platform like Office 365 is very important. Otherwise, it can lead to disaster later. This section describes such a situation:
Reason 1: Accidental Data Deletion
You may have accidentally deleted data from Office 365, but that's generally happened. In fact, most of the data lost on cloud platforms are due to accidental deletion. This can happen to all Office 365 applications including SharePoint Online, OneDrive, Exchange Online.
Common situations that can lead to a lot of data loss in Office 365 are:
Delete files and folders from OneDrive.
Accidentally delete slides and other articles from PowerPoint or delete data from cells in an Excel spreadsheet.
Click on the wrong email, item, or file, then delete something you don't really want.
I'm going to delete something I don't need anymore, but later when I realize I needed it.
Office 365 offers a number of options for recovering lost data, including email, but they are fully guaranteed. For example, if you accidentally delete data from SharePoint Online, they will be stored in the Recycling Box for 93 days only. Then it will be permanently deleted.
Reason 2: Intentionally Delete Office 365 Data
Intentionally deletion of Office 365 data is another reason. But why anyone can do it?
Consider this example. Retired internal employees who have access to Office 365 data. Therefore, he/she could delete a folder containing all the important data that employees can access.
Outgoing employees can not only intentionally delete other employees who are about to leave Office 365 data. Therefore, it is necessary to notify Office 365 recipients when an employee leaves the company. It helps prevent the destruction of the necessary data.
Reason 3: Cyberattacks, Malware or Hacking
No matter how strong your Office 365 security is, there is always the risk of a cyber attack. Microsoft datacenters can be hacked because the cloud environment is not always perfect.
Common examples of attacks that may endanger Office 365 data include:
Phishing Attacks – These attacks allow you to enter sensitive information, login, passwords, email addresses and later use attackers to delete complete data.
Ransomware – If ransomware locks your system, your access to Office 365 may also be affected.
Malware – Malware can get into your Office 365 system or account by compromising weak email attachments and compromising your Office 365 data.
These events can occur in your user account at any time and can result in data loss in Office 365 accounts. When a hacker visits your Microsoft Office 365 account, the app cannot detect whether you are using it or whether the hacker is using it.
To avoid this situation, staff must be trained and rigorous measures put in place to prevent malware and cyber attacks.
Reason 4: Incorrect Data Migration
Moving data from Exchange to Office 365 or other email servers can result in significant loss of data in a short period of time. Data will be lost if the migration between the two email platforms is not done properly. It can delete or overwrite the entire information during the migration.
Reason 5: Lack of Protection for Office 365 Applications
Vendors often protect important data files stored outside Exchange Online, but Office 365 apps are often overlooked. Most people prefer to store important data in Office 365 applications instead of network drives. However, if you do not backup this data on time, you may lose data. Therefore, you should also consider protecting your Office 365 applications.
Reason 6: Cancellation of Microsoft Office 365 User License
When an employee who has access to your Office 365 account leaves the company, you may cancel the Office 365 license for that user account. And no one will reconsider the data stored in that account. Therefore, when your account license expires, you will automatically lose access to the data stored in your account.
Best Solution to Backup Microsoft Office 365 Mailboxes
Microsoft Office 365 Backup is the best tool to help you Backup Exchange Online or Office 365 Mailbox. It includes advanced features such as optional data backup and data saving in numerous file formats. Also, the work process is very smooth. So if you're struggling with how to back up your Office 365 mailbox, try this great utility.
The Final Words
It is safe to store data in Office 365, but it is very important if malware invades your system or intentionally destroys data users. Therefore, you need to back up your Office 365 data to keep them secure. This article described common scenarios that could lead to data loss in Office 365. We also provide solutions for instant backup of Office 365 data.