Data Recovery
Crack MS Access Database Password – Proficient Way to Resolve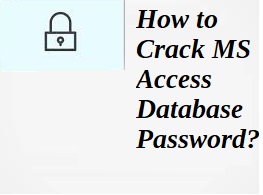 Access is a profitably used program across the world. Almost every single user prefers this utility due to its security features and functionalities. Mainly, it provides a feature to protect the Access database. Most of the times, users set complex or tough password to make their database MDB file password protected. Though, after some time when they forgot and lose an appropriate password.
In this circumstance, they start looking for an efficient solution to crack MS Access database password manually. But, there is no free technique is obtainable in this case. So, we took this issue into consideration and come up with this flawless article. Today! We will be going to reveal the best technique for how to break the Microsoft Access database password. So, go thoroughly to the complete blog to understand more about this topic.
Proficient Way to Crack MS Access Database Password
There are many methods are presented over the internet to resolve this issue instantly. But when we are talking about the best so, the choice becomes tough amongst so many. But do not worry! Here, we have come up with this handy and smart solution to fix your issue such as MDB Password Recovery Tool. Using this amazing software, you can easily crack protected Access database password without any omission. It can break all types of passwords such as lengthy, complex, tough, ANSI, UNICODE, and so on.
However, it supports the recovery of password in all MS Access versions 2016, 2013, 2010, 2007, 2003, 2002, 2000, 97, etc. Moreover, it is compatible with all enriched and below editions of Windows Operating System without encountering any issue. Thus, if you need to check out and utilize this amazing tool so, you can do this by clicking on the below-mentioned download button.

Steps to Break Access Database Password
Below here, we will be going to explain the instructions to implement a procedure to crack password of protected Access database. Mainly, we have listed all the steps appropriately. You just have to follow and execute all of them adequately. Let's get started:
Step 1: Initially, install and run the reliable tool to begin a procedure.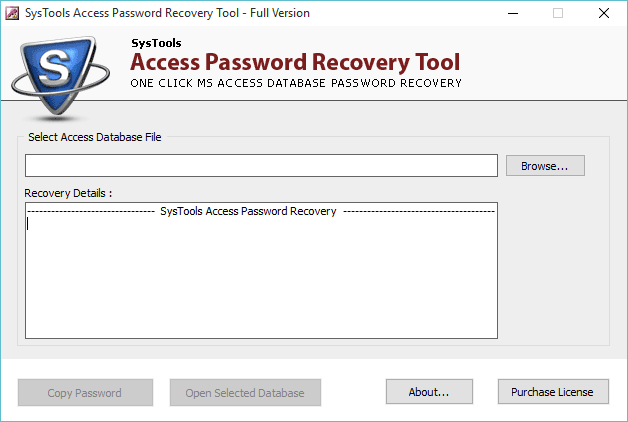 Step 2: Subsequently, choose Browse option to open password protected Access database.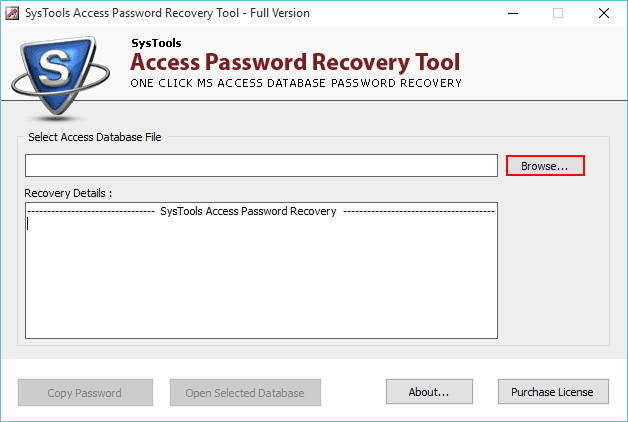 Step 3: Then, click on the Copy Password option to replicate the cracked password.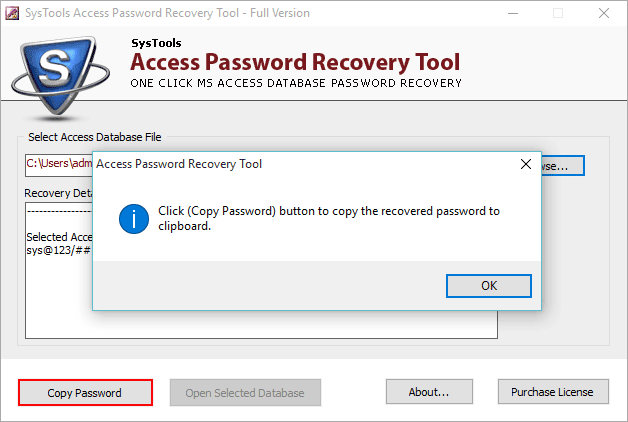 Step 4: Afterward, select the Open Selected Database option to unlock protected Access database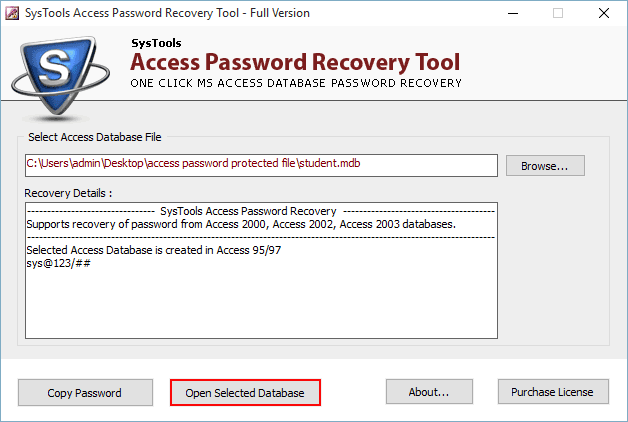 Step 5: Here, Put the cracked password in the password dialog box and click on OK to proceed ahead.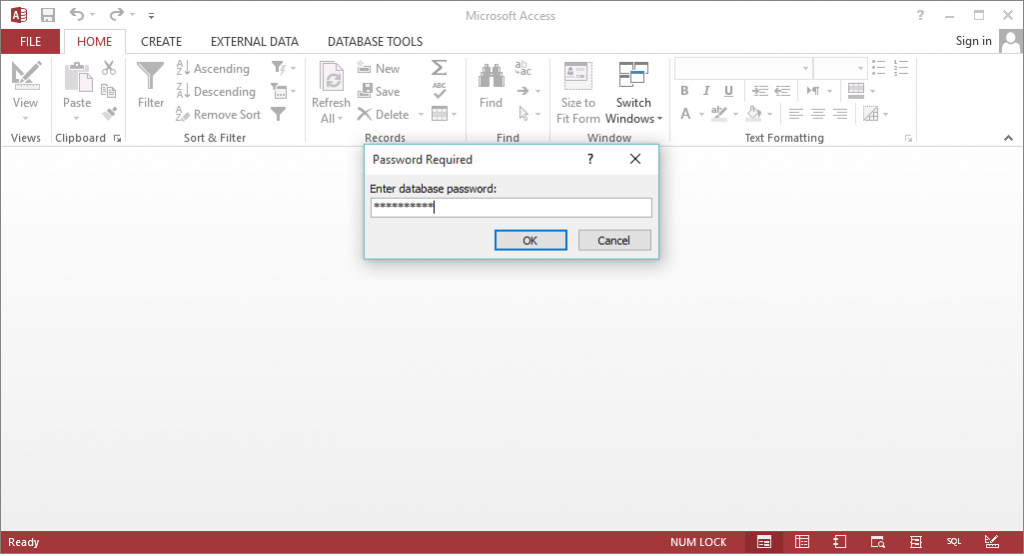 Step 6: At last, your encrypted Access database is decrypted successfully. You can view your data properly.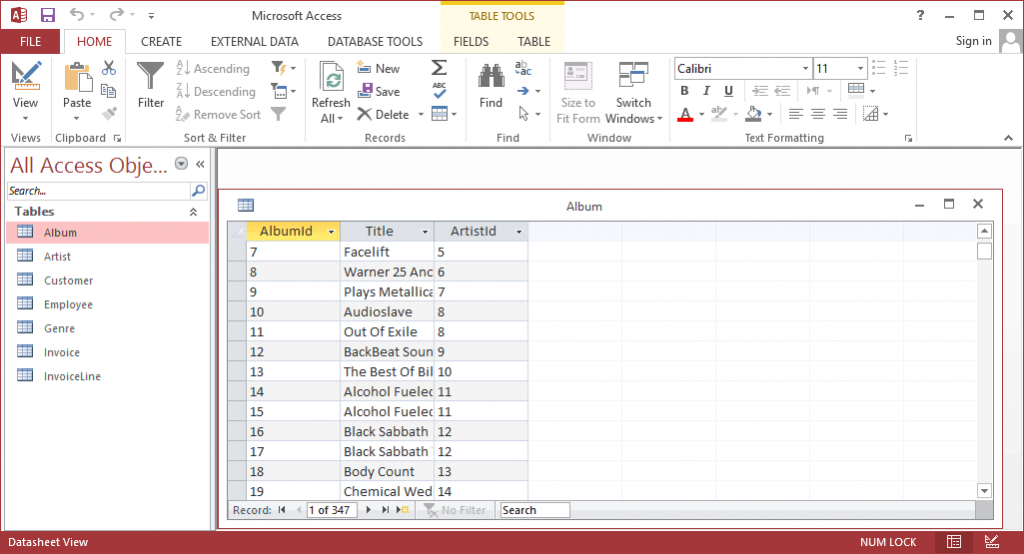 Is There Any Way to Crack Access Database Password Free?
No, there is no free solution is available to retrieve MS Access database password. Though users have to utilize the third party software to resolve this issue. Mainly, the manual solution can work only when users remember the correct password. If in case, users forgot or lost the appropriate password so, the free method does not work effectively.
Final Verdict
In this article, we emphasized the perfect technique to resolve how to crack MS Access database password issue. Many users are still ignoring the fact, i.e., there is no manual solution can fix this problem. If users need to crack Access database MDB file password so, they have to go with an automated solution. Moreover, the decision depends on users which one they want to choose. Users can opt any one according to desire.