Lotus Notes
,
Outlook
Lotus Notes is Crashing Down! Want to Convert Lotus Notes NSF to Outlook PST?
Admin
| Modified: 2022-05-17T19:12:37+05:30 | 5 Minutes Reading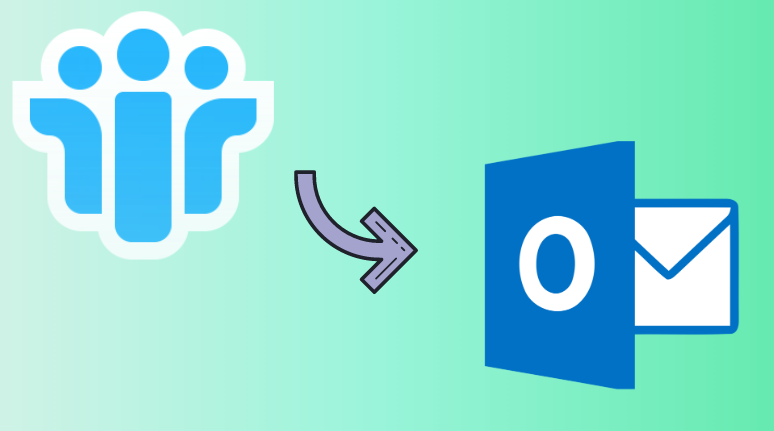 Are you thinking about switching from IBM Notes to Microsoft Outlook? So, How to Convert Lotus Notes NSF to Outlook PST?
Both IBM/Lotus Notes and Microsoft Outlook are the most popular email clients within and outside the business organization. Due to advanced features and ease of use, many users are moving towards Microsoft Outlook. Users working in the Lotus Notes environment usually want to avail of the feature of Microsoft Outlook, then, they need migration to Microsoft Outlook.
It is a tough process to convert Lotus Notes NSF to Outlook PST because they both have different file formats and data that are not compatible with each other. For this, users need a secure platform for migration of NSF to Outlook PST.
Usually, the Lotus Notes files extension database is stored in Binary format. IBM Notes contains several types of file extensions such as .nsf, names.nsf, mailbox.nsf, etc. These NSF files are unpleasant and very typical to handle. Any minor disturbance can lead to loss of data or corruption.
Lotus Notes NSF files can not be directly imported to Microsoft Outlook as they both use different file format mailbox data. The manual method does not generally work to convert Lotus Notes NSF to Outlook PST. Microsoft Outlook does not work to import NSF files directly, the user first has to convert it into CSV file format which may lead to the risk of data loss while importing the NSF file.
Technical Limitations to Convert Lotus Notes NSF to Outlook PST
Sometimes, due to professional need user tends to Switch from Lotus Notes to Microsoft Outlook, but it is really difficult to import NSF to Outlook. Lotus Notes stores files in NSF file format whereas Outlook saves its files in PST format.
In Lotus Notes, the user can only access one account at a time. Microsoft Outlook provides the facility to run more than one account at the same time without any interruption. Microsoft Outlook provides better services and a user-friendly environment than IBM / Lotus Notes.
Some other of the differentials between them that force users to convert Lotus Notes NSF to Outlook PST are as follows:
Completely Opposite Technology: Outlook is hosted by Microsoft and Lotus Notes is hosted by IBM Lotus Domino. For Outlook, information is stored in PST format, and for Lotus Notes in NSF. They are distinct and not compatible with each other.
Lotus Notes for Highly Technical & Outlook for All Users: Outlook offers a user-friendly interface to users which makes it easy to operate and manage. This is not the same with Lotus Notes that has a complex interface that is difficult to operate and it renders difficult to work with.
Cost Cost Cost (Maintenance): When cost and maintenance comes in mind, it is expensive with Lotus Notes. Users have to purchase the Lotus Notes application to host the mails and Outlook provides it's for minimal cost. Outlook only needs to install some small applications for a complete account.
Regular Update: As per the user's requirement, Microsoft Outlook upgrade time to time with new advanced features. Whereas Lotus Notes did not upgrade since 2013, after the 9.0 version it updates its new version 10.0 now in 2019 with major updates.
Therefore, the next question in your mind is – What is the solution for that?
Try Best Solution to Convert Lotus Notes to Outlook PST
Export Notes Tool allows users to convert NSF files to PST format with emails, notes, tasks, contacts, journals, etc. Lotus Notes to Outlook Converter Software helps users to migrate bulk data available in "All Documents" with intact metadata. This Windows-based application also provides the option "Remove Encryption" to remove security from secured NSF files and import NSF to Outlook.
The tool is capable to export all the NSF email files along with all attachments including text and embedded images. Not only email using this tool one can easily transfer Lotus Notes Contacts to Outlook.  Also the tool will not make any changes in original HTML formatting and inline images during the conversion. The software supports all versions of Lotus Notes including the latest 10.0. It is a complete tool to convert names.nsf to Outlook.
Simple 4 Step Working to Convert Lotus Notes NSF to Outlook PST
Follow these simple steps to convert Lotus Notes NSF to Outlook PST format without Lotus Notes:
Step 1. Download & Launch Export Notes Software to the Windows system
Step 2. Click to "Select NSF File(s)" and Add Files to convert
Step 3. Users can apply "Multiple Filters" and export all or selective data into PST file format
Step 4. Then, the "Browse" destination location to save the resultant files, and click on "Export" to start the process.
Conclusion
In this blog, we have discussed the need and easiest way convert Lotus Notes NSF to Outlook PST. I hope the above-suggested steps will help you to switch your organization data from .nsf to.pst. Thanks a lot for giving your precious time in reading this blog.