Gmail
,
Windows Live Mail
Easily Transfer Email Folders from Windows Live Mail to Gmail Account
Admin
| Modified: 2018-11-27T16:28:18+05:30 | 4 Minutes Reading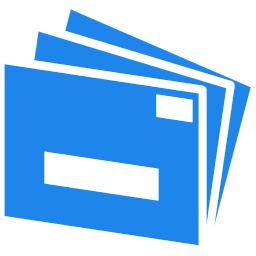 "Recently, I switched to a new company, but my previous organization carries the crucial emails of some clients that are related to my new organization. Now, I want to access those emails in an absolute way. I have also configured my Gmail in new organization, but my previous company is working on Windows Live Mail. Thus, Can anyone suggest me a reliable solution by which I can move emails folders from Windows Live Mail to Gmail easily?"
Emails always play a crucial role when it comes to communicating with others. In this modern era, with the rise in usage of internet, many people need to be in connection with others, whether at business or personal level. Apart from this, Gmail is the web-based email application and it is more advanced as compared to Windows Live Mail. Thus, users need to switch towards Google Apps due to its functionalities. In the following segment, we will discuss all possible ways to transfer emails folders from Windows Live Mail to Gmail account.
Manually Import Emails from Windows Live Mail to Gmail Account
While many users try to access Gmail using the web browser. It also permits access using both POP3 and IMAP4 protocols. All these protocols permit access to Gmail with a desktop application such as Windows Live Mail. Go through the following steps to move folders from Windows Live Mail to Google Apps using IMAP.
Remember: By default, Google will not allow accessing Gmail through POP3 or IMAP4 protocols. But, it will be configured to access G suite account efficiently.
Step 1: Setup Gmail to Transfer WLM Folders to Gmail
Sign into Gmail account and click the Settings tab from the list options
Then, choose Forwarding and POP/IMAP option, under which click Enable IMAP radio button
Next, Google has more secured, hence it can block access to less secured application like Windows Live Mail
To enable the access and import WLM to Gmail, click on the Account Settings
In the Sign in Security section, choose the arrow available on the right side
Scroll down and tick mark the Turn-Off button from the Less secure app section
Afterward, emails from Google can be given that Access for less secure apps has been turned on
Step 2: Setting Up a Windows Live Mail Account (WLM)
Start Windows Live Mail Account, choose Accounts and the click Email
You can enter all credentials of Gmail account and the checkbox Manually configure server settings checked and press Next
Now, another dialog box appears, type the Gmail server names and ports
Remember: This server setting is valid for Windows Live Mail and any other POP and IMAP email clients.
On the Configure server settings screen, type the correct information for server security settings, SMTP authentication, Ports and press Next button
Eventually, WLM will start synchronizing with G suite in respect of synchronization policy
Synchronization policy that synchronizes and download all default messages
What's Next, If Manual fails?
Sometimes the manual method is quite lengthy and often leads to data loss. If users may face such issues while exporting the emails, then no need to worry! We have suggested a trusted third-party tool, namely EML to G Suite Importer. This software is programmed in such a way that it converts multiple EML files to Gmail account in just a few clicks. It allows to maintain the folder hierarchy, and meta properties of EML in exact form. This software is very simple, interactive, and user-friendly interface that even a novice user can utilize it. The tool is operable on all latest Windows versions to execute the conversion process. Some of the extraordinary features of the tool are listed below:
Supports to upload selected files / folder from EML to G Suite
Capability to import EML file into Gmail along with its attachment
Apply Date Filter to restore messages within a certain date range
Provide Pause/ Resume feature throughout the migration process
Time to Conclude
There is always a need to switch to different email clients. Especially the development of advanced mail client, many organizations move to the cloud-based application. After considering this point, in this blog, we have described a step-by-step guide in order to transfer email folders from Windows Live Mail to Gmail account. If the manual workaround fails, then users can opt for a trustworthy solution which is mentioned above which helps to convert Windows Live Mail to Gmail in an efficient way.