Outlook
How to View Outlook Data File without Outlook in Windows 10?
Microsoft Outlook is one of the most popular email clients, allowing users to manage multiple email accounts through a single panel. Microsoft Outlook stores all data in PST format, such as emails, contacts, calendars, tasks, journals, notes, and also creates OST files with various account settings. So, how to view Outlook data file without Outlook or Exchange Server in Windows OS?
There are usually two types of Outlook data files available, one is the offline storage table (.ost) and the other is the personal storage table (.pst), which Microsoft Outlook uses to save mail account data. Therefore, in this article, you will learn how to view Outlook personal and offline storage table data without Outlook in Windows 10, 8.1, 8, 7.
Best Two Solution to View Outlook Data File without Outlook
Get the best solution to open Outlook offline and personal data file without Outlook and Exchange Server environment in Windows OS 10, 8.1, 8, 7, etc.
How to View Offline File without Exchange Server?
You can use the configuration profile (Exchange / IMAP) to browse OST data file types as they are. When you disconnect from the server or update your personal information, the .ost file will be an orphan file and cannot be opened or imported directly into Microsoft Outlook. To quickly open OST file without Outlook, you can opt Advanced and Free OST File Viewer tool on Windows 10, 8, 7.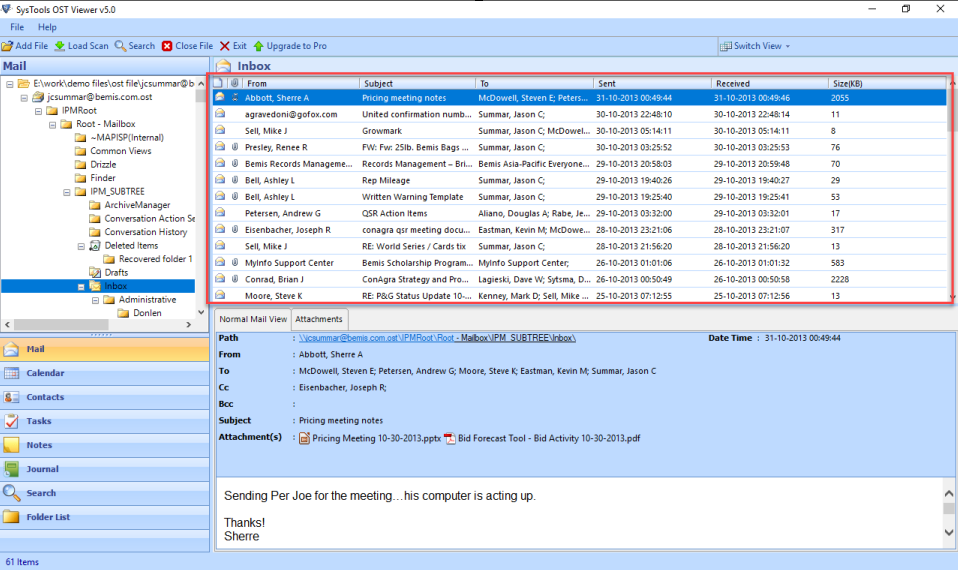 Highlight Features of the Tool:

Read Emails, Contacts, Calendars, Tasks, Notes and Journals of Offline data files
View Outlook data file and attachment without Outlook & Exchange Server
Free Software is Standalone and Independent to Expedite Email Management
Read Normal, Encrypted, Damaged, Password Protected Offline Files
How to View Personal Storage Table File without Outlook?
Download Free Outlook PST File Viewer which is a professional software to manage and browse PST files easily and efficiently. The tool provides multiple preview options, including "Normal", "Properties", "Attachments", etc. Preview Outlook data file from Outlook 2019, 2016, 2013, 2010, 2007, 2003 version in Windows OS 10, 8.1, 8, 7, etc.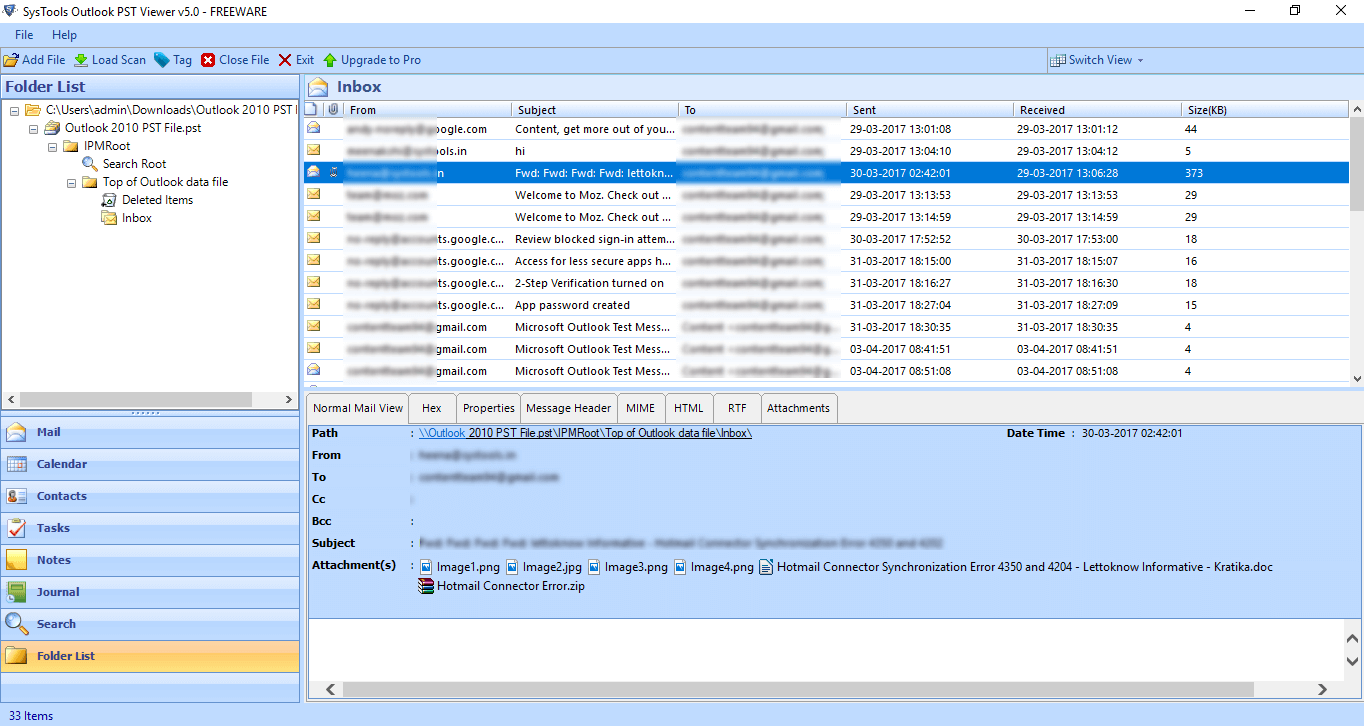 Advanced Features of the Software:

It Provides a Complete Preview of Emails and Attachments
Ability to Perform Hexadecimal Forensic and Data Analysis of Required Files
Provide Multiple Preview Options to Fully Browse personal storage table files
The Final Words
Microsoft Outlook has multiple limitations with data files like required Exchange Server or Outlook installation in Windows OS to access files. To overcome the limitations opt FreeViewer solutions. Choose any free file browser software to view Outlook data file without Outlook installation on a Windows machine.