Mac Outlook
Tips to Solve Mac Outlook Not Syncing with Exchange Server Issue
Admin
| Modified: 2020-06-04T13:54:24+05:30 | 3 Minutes Reading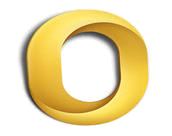 Mac Outlook makes it easy to work offline in an Exchange environment. Synchronization between server and client applications ensures that any changes made on the server or client-side are updated on the other side. This synchronization process can have a partial or complete effect. Therefore, the mailbox is not updated on the server-side as well as the client-side. Then Mac Outlook not syncing with Exchange Server issue occurred.
Reasons Behind Mac Outlook Not Syncing with Exchange Server
Many Mac Outlook users are facing this issue and need to understand what's reasons behind it. As mentioned here:
Offline Mode: Mac Outlook in the Offline Mode
Failed to Connect: Mac Outlook with Exchange Server Connection Failed
Cache Issue: Mac Outlook Cache is Corrupted
Settings: Settings not Configured Properly
Now that you have the main reason behind Mac Outlook Not Syncing with Exchange Server problem, we offer some tips to solve this problem.
Manually Fix Mac Outlook Not Syncing with Exchange Server Issue
Four manual tips mentioned below to solve the Mac Outlook and Exchange Server synchronization problem:
1. Check and Unselect Work Offline Mode
This is the most basic check you can do before trying any of the other methods. Go to the Mac Outlook menu and check if the Work Offline option is selected. If yes, deselect it and see if the Mac Outlook and Exchange Server synchronization improves.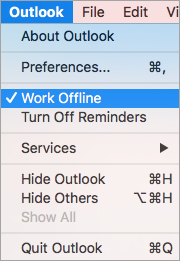 2. Rebuild Mac Outlook Identity File
First, close all Mac-related processes currently running on your system. Backup the Mac Outlook Identity folder on drive C. Then hold down the Alt key and click the Outlook application to launch the Microsoft Database Utility app. Now select the identity you want to recreate and click the Rebuild option to create it. Wait until the process is complete.
3. Mac Outlook Empty Cache Option
First, make sure you have a connection between Outlook for Mac and Exchange Server. Right-click on each Exchange folder that is out of sync and click the Properties option. Then switch to the General tab and click the Empty Cache option. Then check to see if the folder is synchronized and if new items are found in that folder.

4. Check Exchange Server Connectivity

In Mac Outlook, go to Tools >> Accounts and check your Exchange account. If you see an orange indicator for the additional Exchange account, there is a problem. Try disconnecting and reconfiguring. Check Outlook Server status by connecting to Outlook on the web. If everything is ok, reconnect the target server.

The above manual tips are simple and can solve the Mac Outlook not syncing with Exchange Server issue. You can try these solutions to fix the situation.
Author Suggestion – Recover Mac Outlook Data
If you still can't solve your Mac Outlook data file problem, consider retrieving data from an OLM file. Thus, it provides the most promising Mac OLM Converter Software for exporting OLM files into PST, EML, EMLX, MSG, MBOX, HTML, VCF, ICS and PDF formats.
Conclusion
Due to Mac Outlook not syncing with Exchange Server issue, Mac users may not have updated information. There are various manual tips to fix this problem. However, if all these methods do not resolve the issue, you may consider Mac Outlook OLM Converter to securely export data files.