Thunderbird
Thunderbird Unable to Open the Summary File for Inbox [Solved]
Summary: This blog describes why Thunderbird unable to open the summary file for inbox. This error may cause the application to slow down, stop the application working properly, freeze the application, or shut down. This blog also provides solution for troubleshooting issues.
What is Mozilla Thunderbird MSF File?
Mozilla Thunderbird basically tends to store email data in two parts. The first is an MBOX file (without extension). This is actually Thunderbird's standard format for storing email data. The second is an MSF file (.MSF extension), also known as a "Mail Summary File".
This is a index file that basically contains only the header and the email summary. All other sub-containers are stored, such as drafts, mails, junk, important items, etc. In the .sbd directory. It has a pair of containers like Inbox.msf and Inbox, Sent.msf and Sent, and so on.
Why Thunderbird Unable to Open the Summary File for Inbox?
Despite its many benefits, you may have problems or errors with Mozilla Thunderbird applications that require timely troubleshooting. One of the common problems is email header corruption which leads unable to open summary file error.
When email header is corrupted you also face unable to open Thunderbird emails error. The manual solution (Repair Thunderbird Folder) is available to open the summary file for inbox error.
Manually Fix Mozilla Thunderbird Mailbox Folder Issue
It provides inbuild Repair Folder option to solve mailbox folder issues. Follow the steps to solve Thunderbird unable to open the summary file for inbox:
1. Right Click on Mailbox Folder (Inbox, Drafts, Sent, etc.)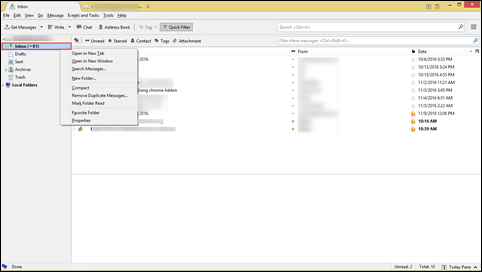 2. Then Click on Properties Option from Drop Down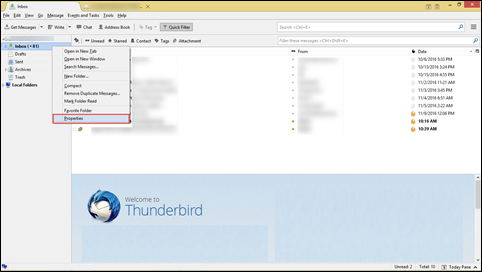 3. Next, Click on General Information >> Repair Folder >> OK.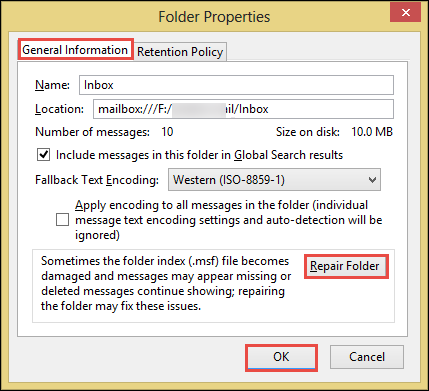 This inbuild repairing option can fix minor corruption in the Thunderbird mailbox folder.
Free Solution to Fix Thunderbird Unable to Open Mailbox File
A top-notch MBOX Viewer software that helps to open and read the mailbox file (MBOX) with a header information from the MSF file. Preview emails in multiple view options such as Properties View, Message Header View, MIME View, Hex View, etc.
For Windows
Upgrade to Pro version for advanced Search and Export MBOX file to PDF File with attachments.
Note: Before starting the process, rename .msf file with .mbox file format.
Read More : Advanced search MBOX Files Effortlessly
Steps to Open the Thunderbird Summary File for Inbox Using the Software
Step 1. First, Download and start the application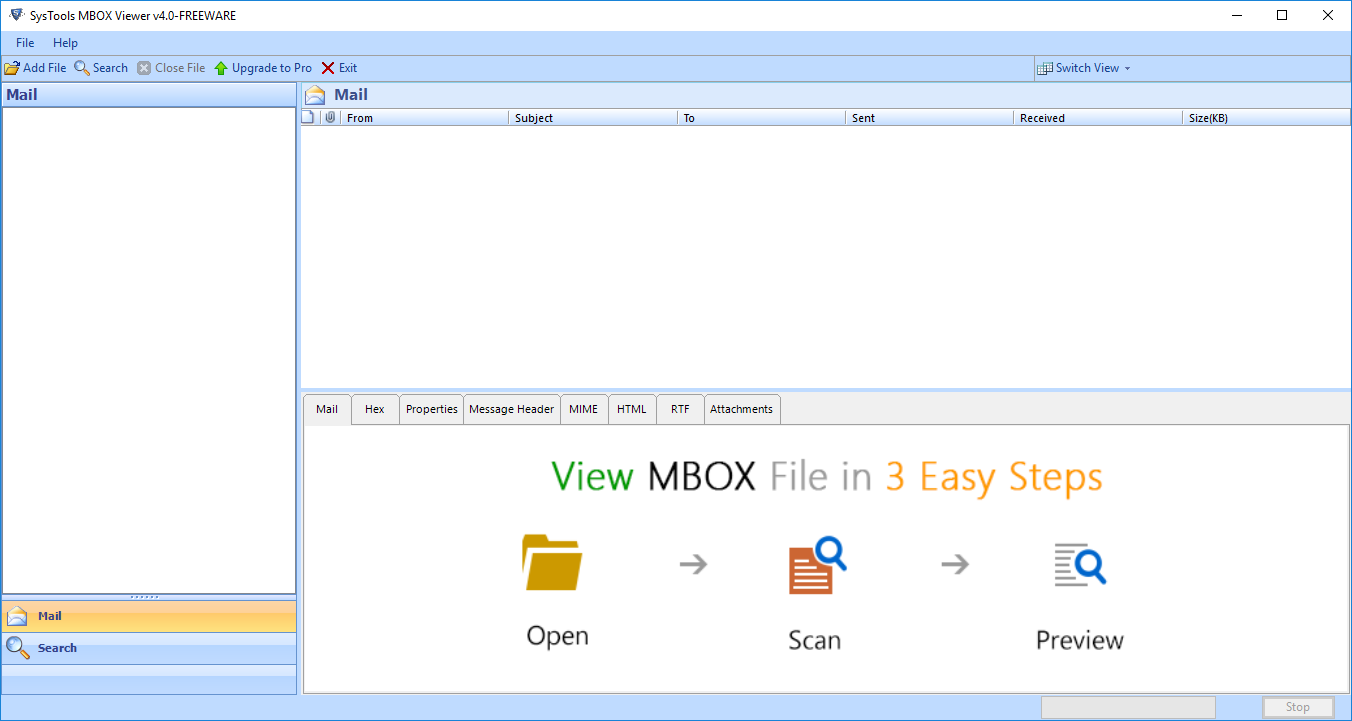 Step 2. In Mails, see all the emails with attachments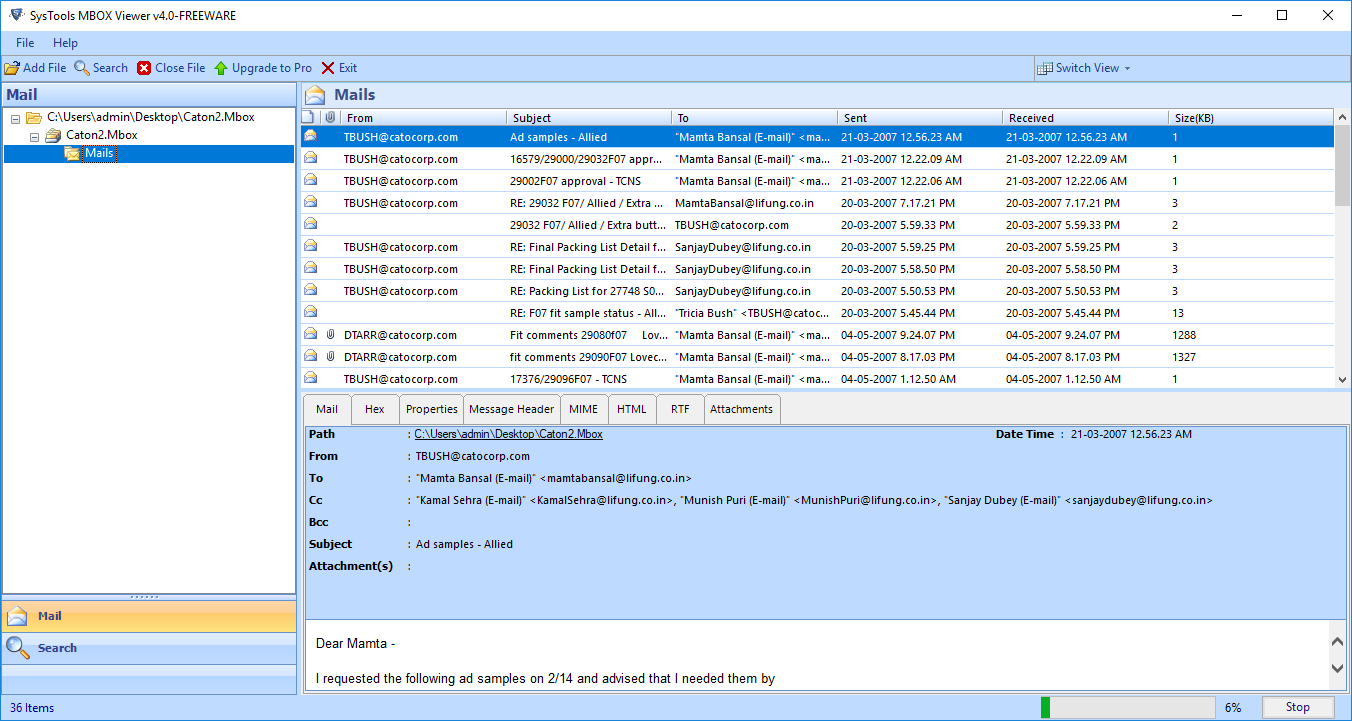 Step 3. For analysis click on switch view mode.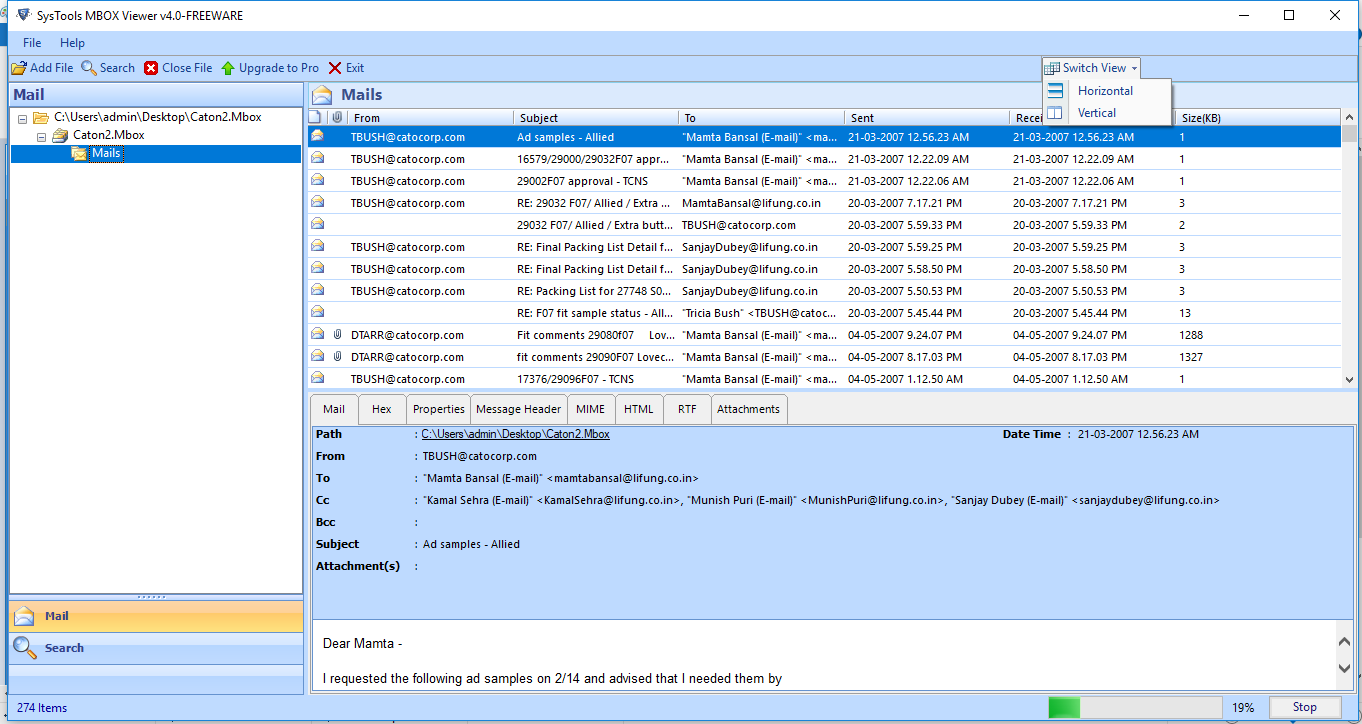 Also Refer : Learn How to Deal with no Valid MBOX File were Found Error?
The Bottom Line
Best and inbuild manual solution to solve Thunderbird unable to open the summary file for inbox error. Also, we suggested the free solution to open Thunderbird mailbox file with header information.